Rhodes Editions is delighted to announce its latest print edition with Australian artist Ces McCully. The print will be available to order from the Rhodes Editions website (www.rhodesedition.com) at the end of this month, the exact date and time will be released very soon!
The fabulous print titled 'HELP I'M BORED' (2021) was inspired by McCully's own experiences of the past year of lockdown and has been a means of processing both the world as well as expressing some of her frustrations. Based on a 2020 original work on paper 'HELP I'M BORED AGAIN' 2020, which was part of Rhodes Contemporary's latest show 'PAPER | WORK'. This online exhibition brought together emerging and established contemporary artists, and presented a diverse collection of works on paper, proving that this ancient artistic medium has always been and remains an important aspect of the Gallery's collection.
Ces McCully spoke to us about how the concept for 'HELP I'M BORED' emerged:
"For me, this piece operates on many levels. It speaks to the lockdown experience (particularly for the struggling extroverts), but also to the restlessness of feeling your life or relationship is stagnating, or to those of us who struggle to be alone and need someone to rescue us from our thoughts, or to our shortening attention spans due to technology and the fact that most of us can't be bored for more than a minute anymore without pulling out our phone."
McCully explained that the inspiration for her 'text-works' often come to her as a result of being stuck inside her own head. Her interest in psychology has also steered her to look at human behaviour and explore human psychology in her work. Her biggest revelation, which has given her the courage to create such honest and candid works, was the realisation that her undesirable thoughts which she thought were exclusive to her, were probably shared by many - and there is some comfort to be found in that! McCully admits her text works serve as catharsis for her but are also intended to be reassuring for people - to know that they're not the only one thinking this!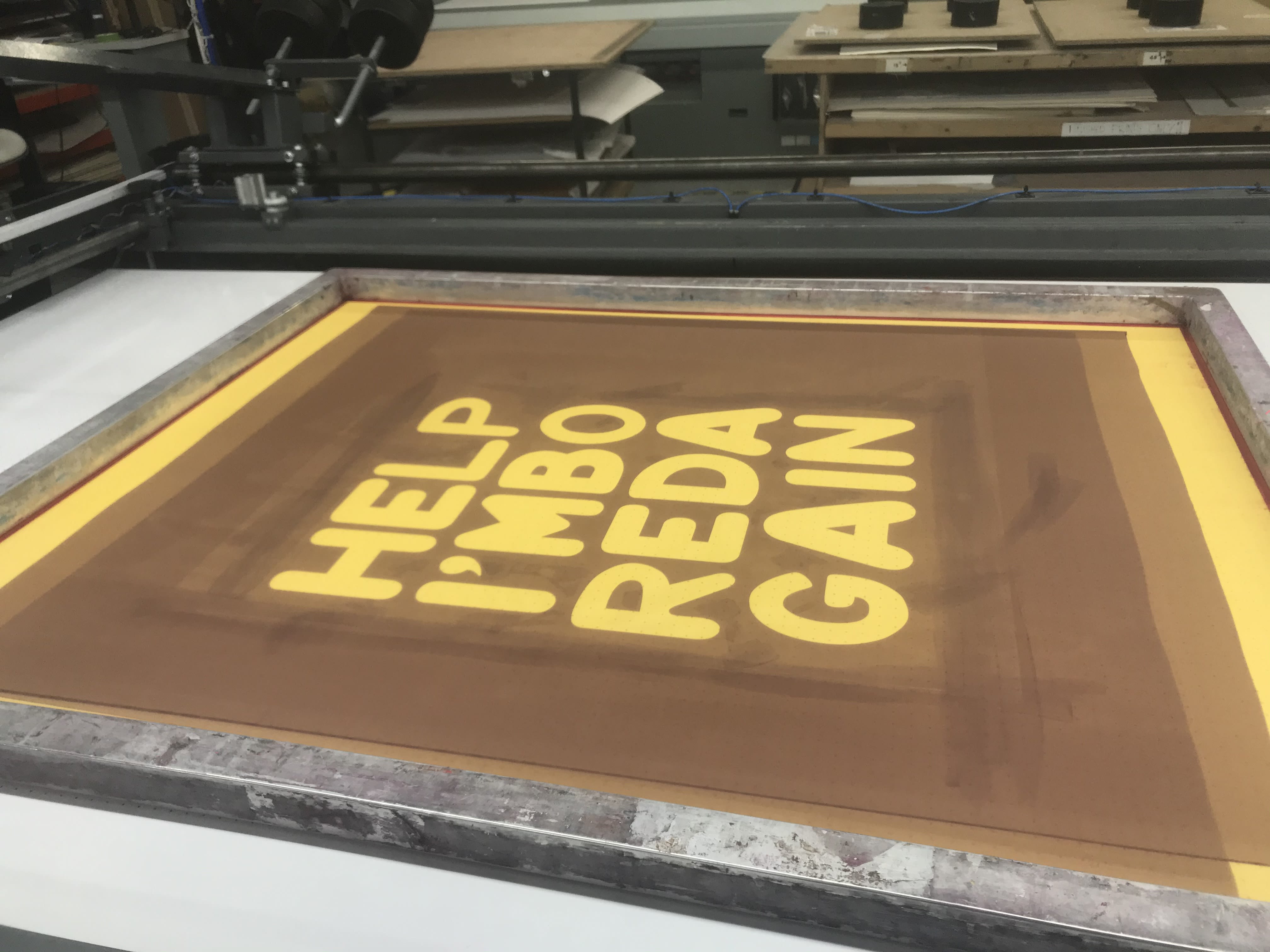 This gorgeous print is a perfect lockdown distraction with McCully's signature fun and quirky typography, in stunning pastel blues, pinks, greens and vibrant oranges and reds. The 'HELP I'M BORED' edition reflects a shared experience of this pandemic, and makes us reflect on our own personal emotions and battles that we have all had to deal with.
This edition of 50 will be available to order from the end of March, with exact date and times being released via Rhodes Editions' social media shortly. To be reminded about the release and to receive all the release details, follow Rhodes Editions on Instagram or email info@rhodeseditions.com.
HELP I'M BORED (Edition), 2021
11 Colour Silkscreen Print on Somerset Satin 410gsm
50 x 65.5 cm
19 3/4 x 25 3/4 in
Edition of 50
Follow Ces McCully on Instragram
March 17, 2021