With his predominantly figurative work Tom French is a highly regarded and much collected British artist. Seamlessly merging the use of academic tradition with contemporary urban realism, French's work occupies the fine line between beautiful and unsettling. Technically light, classical charcoal drawings combine with loose and unfinished abstract forms creating a great sense of movement.
Born in 1982, Tom French grew up in Newcastle and went on to graduate from Sheffield Institute of Art & Design, achieving a first-class BA Honours in 2005. With solo exhibitions both in the UK and the US, his collaborations have included the stunning cover artwork for a release of the soundtrack to cult movie Donnie Darko.
Apophenia 1, 2016
Signed Original
Oil on Canvas
110cm x 190cm
The artist focuses on the reflection of the conscious and subconscious mind through his use of charcoal enhanced with acrylic, ink and spray paint elements. Favouring a monochromatic approach, he creates images that are powerful and raw with timeless lure. His works engage with a wide range of ideas, exploring philosophical elements and themes of mortality, reality, perception, the psyche and the self.
Absorbing himself in all things visual, French believes a good range of reference points help to keep his work interesting and relevant. For example, his works represented by Rhodes Contemporary Art at SCOPE Miami Beach Art Fair, were inspired by a Rorschach-based technique, in which figures emerged from the symmetric patterns.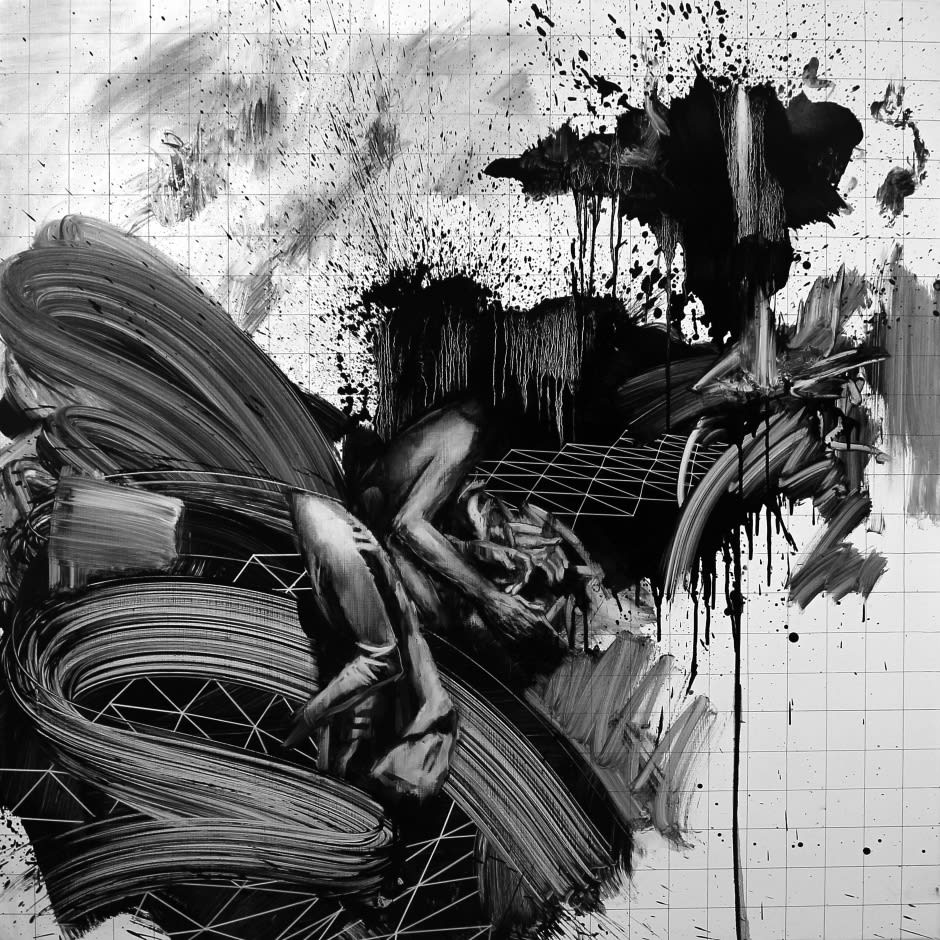 Synthesis: 1
Signed Original
Oil on Canvas
120cm x 120cm
Back in 2014 Rhodes Contemporary Art played host to Flux, debut solo exhibition with Tom French. Flux focused on the reflection of the conscious and unconscious mind, with French's paintings skilfully combining academic realism and surrealism. Many of the works on display focused on the motif the skull, as the artist expanded on his hugely popular Duality series. The show completely sold out and enjoyed an extended run due to very high demand.
2016 saw Tom French's long-awaited return to the gallery, with his hotly anticipated show Transcend. The show's titled reflected the fluid viewing experience of the artwork, with the word summarising an important part of the illusionary experience. French explained:
As the nature of the image becomes apparent, what is viewed changes and evolves. The doubled-up use of imagery creates an experience greater than the sum of its individual parts. The interpretations of the characters and actions within the paintings transcend upon realisation of the bigger picture, and vice-versa.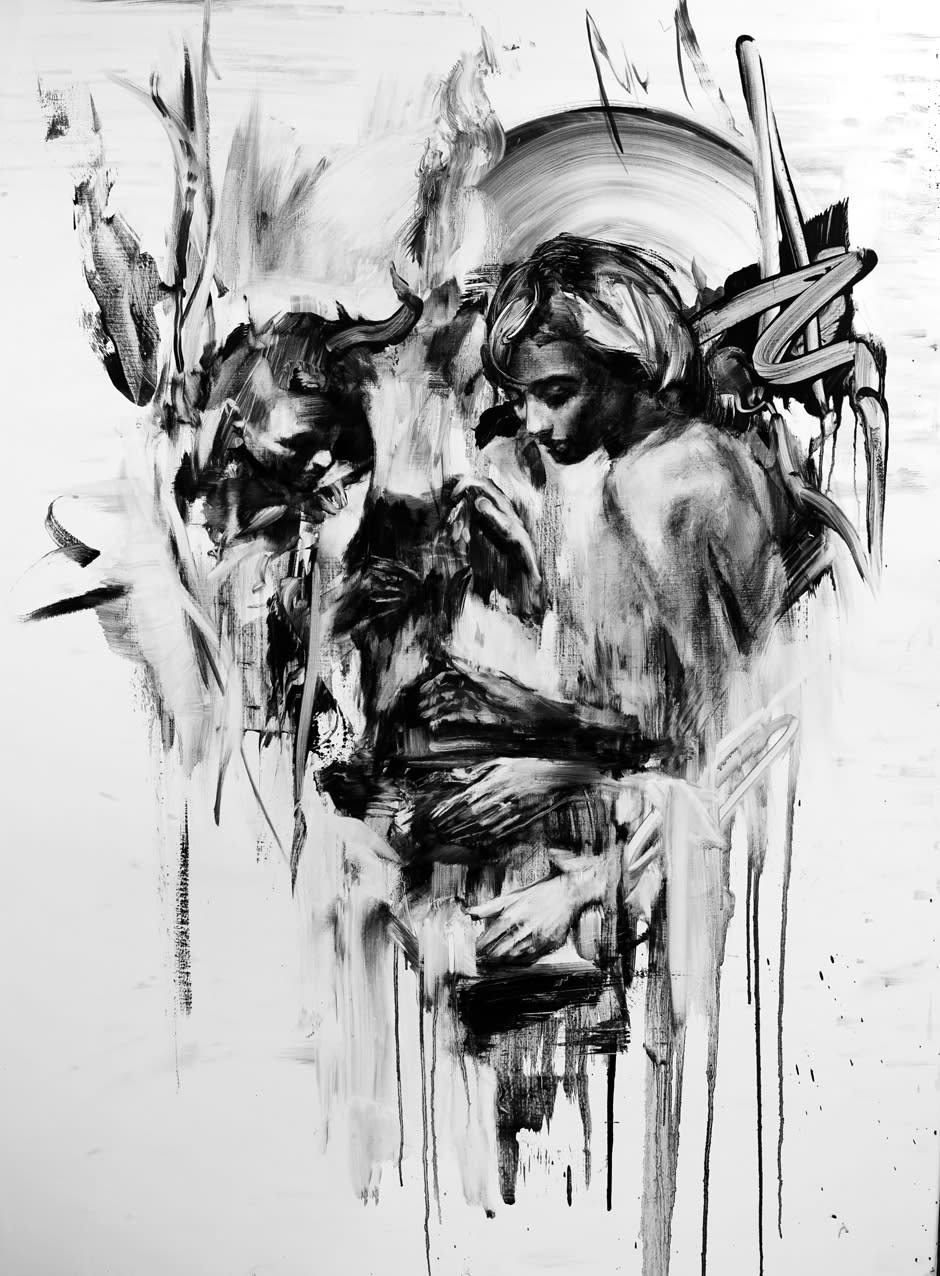 Align
Silkscreen
76 x 56cm
If you enjoy works by Tom French, you might also be interested in Cat Spilman's monochromatic abstract artworks that address themes of separation, belonging, modern feminism and motherhood.
March 1, 2021