Rhodes Contemporary Art are delighted to announce Nick Smith's phenomenal tenth gallery exhibition, 'POSED' opening at the new gallery space in Fitzrovia, London.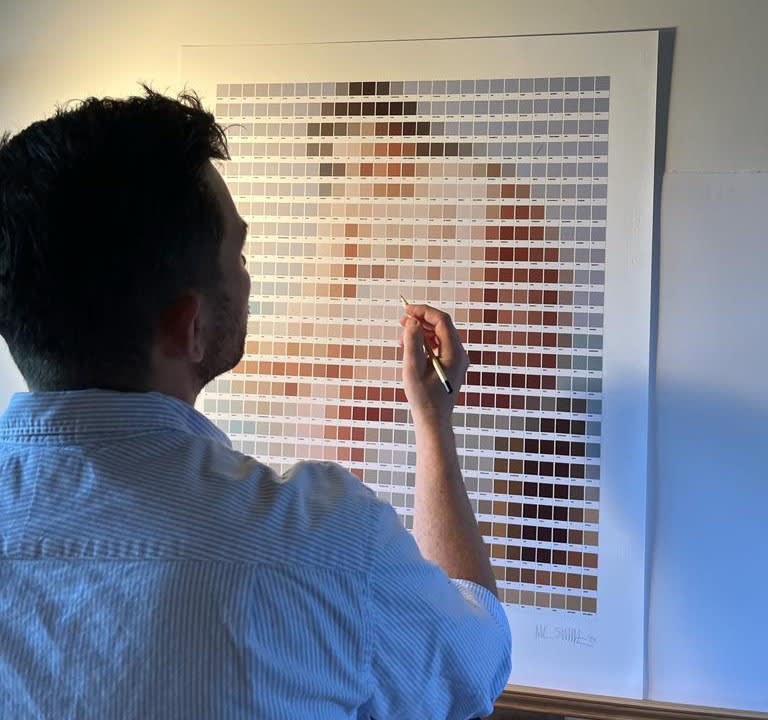 After a hiatus experimenting with individual colour chips and examining the realms of digital and collaborative art, Smith returns to his more familiar pixelated colour-chip style, presenting us with new ways to look at iconic art historical images we think we know so well.
Focusing on nudes rooted in the Western Art Historical Canon, Smith seeks to give a voice to those famous and recognisable muses we often recall visually so well, yet know little to nothing about. What stories could lie behind the figures in the images?
Smith has laced this new series of works with original prose voiced from the point of view of the muse, for the first time ever giving the subject of the painting their own voice and creating a fictional narrative behind the works.
Smith's distinctive style not only encourages us to imagine beyond the image, but also experiments with how far an image can be changed while still being recognisable.
Breaking the image down into coloured pixels, Smith picks out those details we don't even realise we know so well; the deep blue of a Hockney Californian pool, or the orange hue so familiar of a Botticelli goddesses hair. The technique has an ability to change the overall sense of the image, from a detailed nude to a dreamy, abstracted collection of beautiful colours.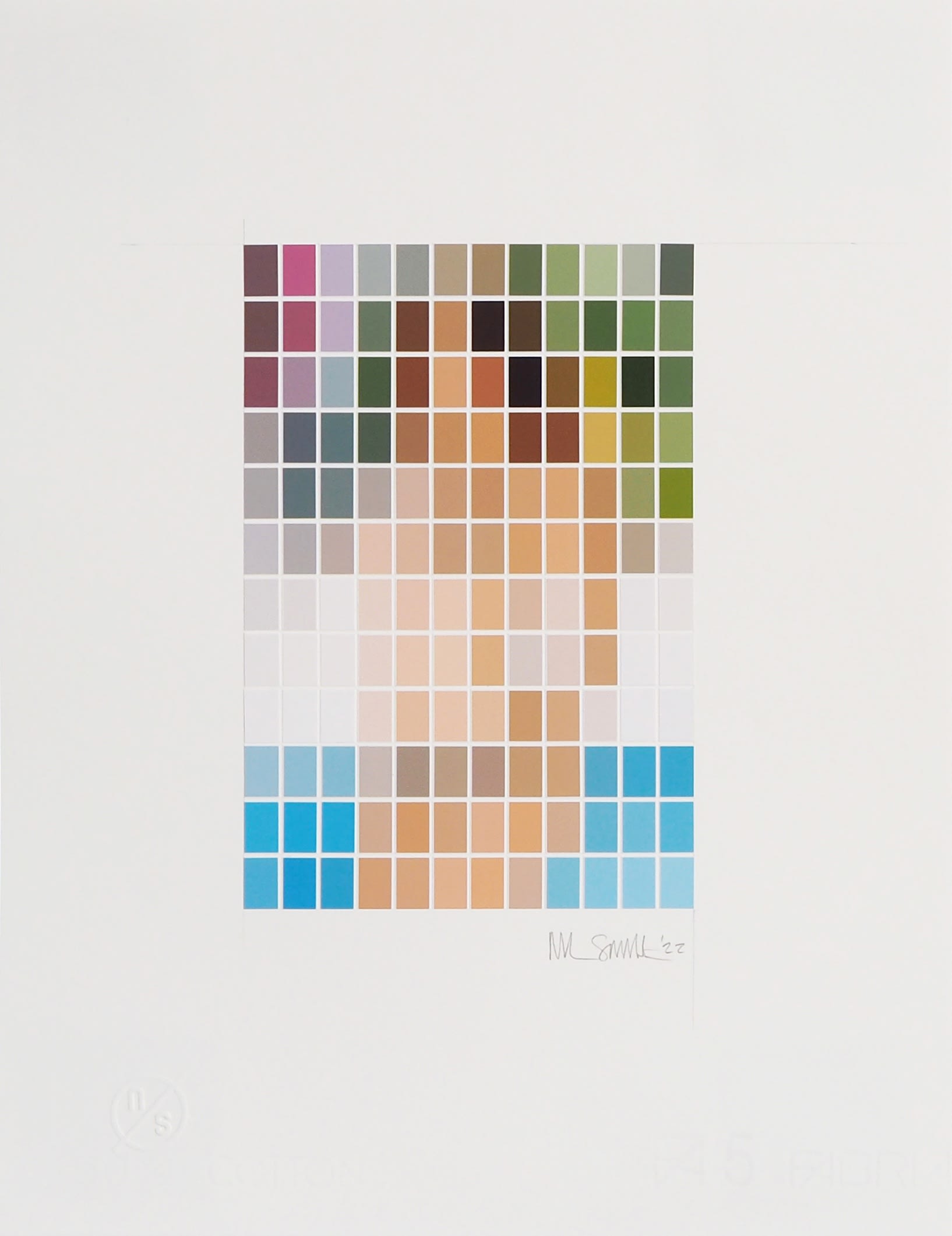 This is best exampled in his 'Wish You Were Here' series featured in the show. In this series, Smith takes contemporary nudes; tongue-in-cheek references to 'Page Three' and what 'nude' has become in modern times, referenced by modern media.
The works are completely pixelated, broken down the the bare bones of what the original photograph depicts and yet they are still instantly recognisable. The pixelated effect almost makes the works appear distorted for 'age restricted content'.
The exhibition will run 25th November to 22nd December, with a drinks reception hosted on 24th November, 6-8pm (RSVP only).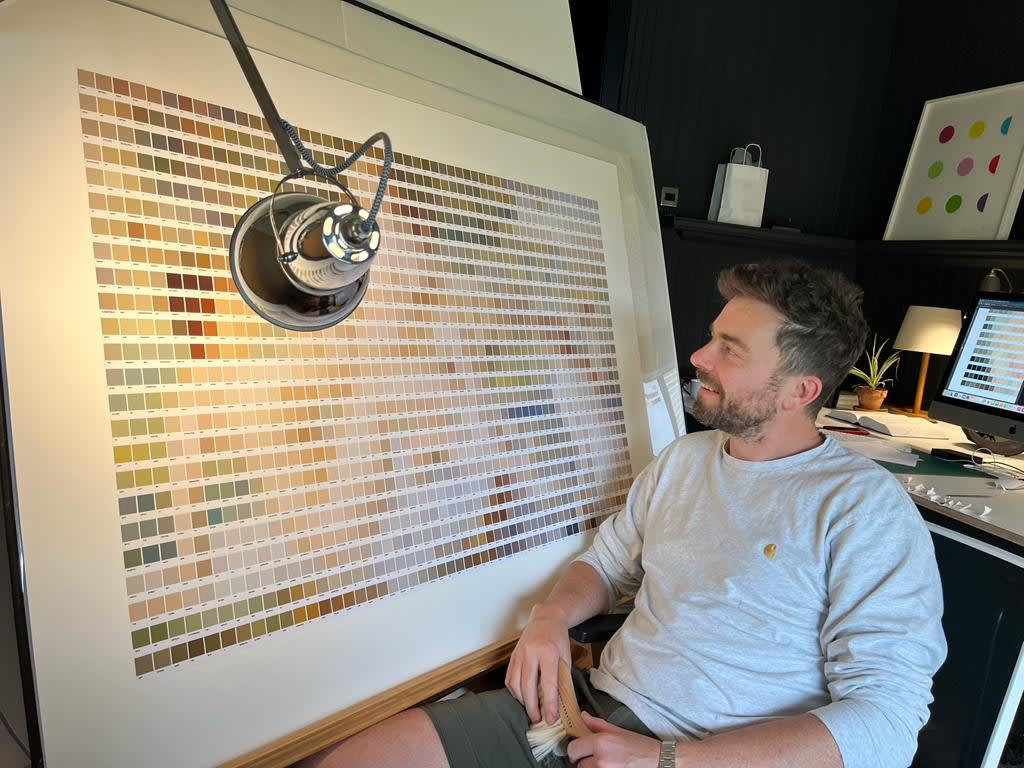 November 11, 2022