Graphic Irish artist MASER has recently completed a large-scale street mural which
depicts the flora of the Ballybay Wetlands in his native country Ireland. The artwork conveys his

signature

vivid colour

palette

and unmistakeable creative style.
This bold work is located at

the centre of Ballybay town in County Monoghan. The mural captures MASER's distinctive compositions which combine street art motifs with contrasting natural forms.
This combination of contrasting themes creates a beautiful and distinctive harmony as the viewer is invited to contemplate the familiar imagery they evoke - of both the urban and natural world.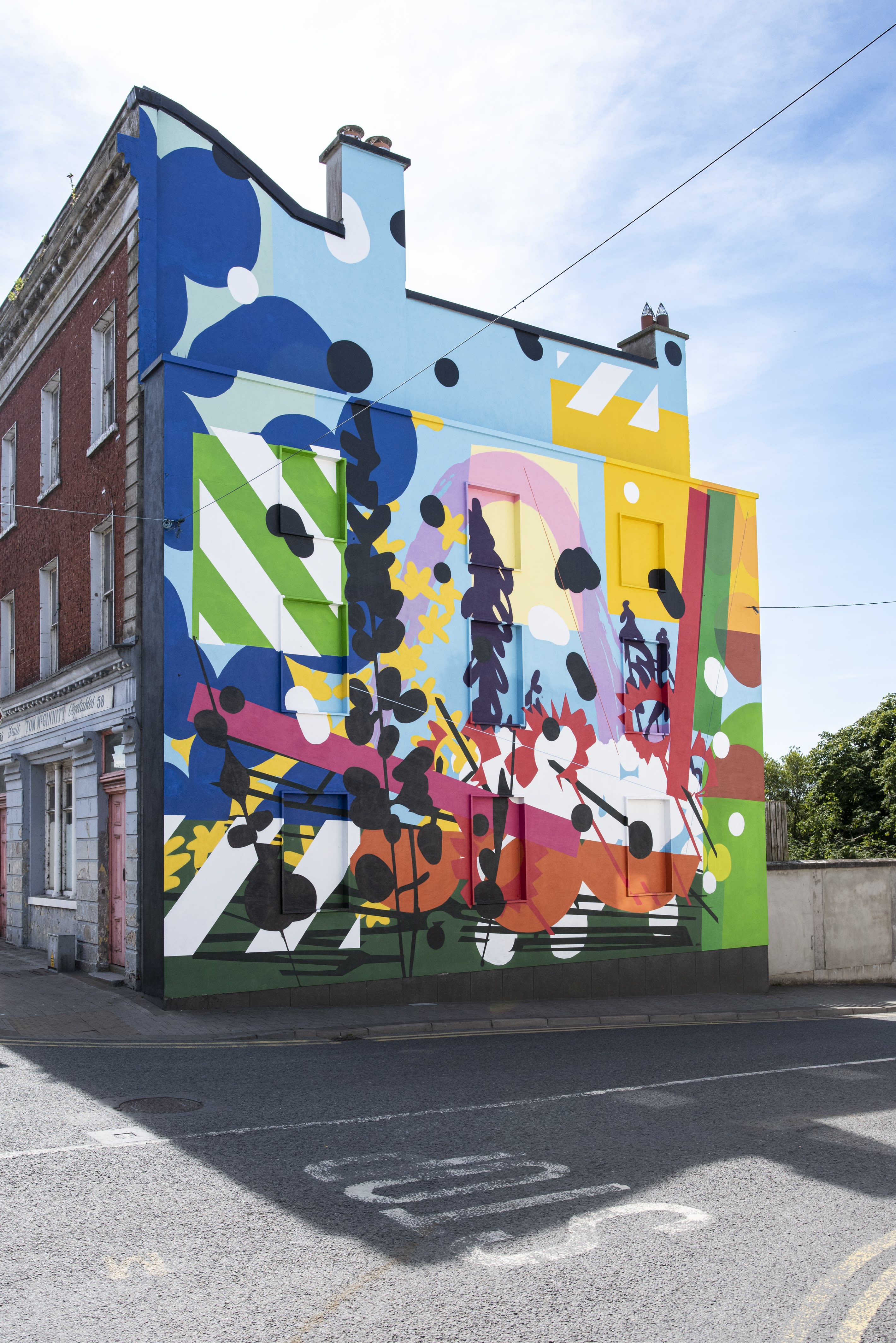 Image Credit: @johnny.mallin
Now more than ever, bringing art to the forefront of a
community
is an essential pursuit. MASER has given the community an artwork they can enjoy and cherish in these uncertain times.
The overlapping geometric forms add to the overall dimension of the landscape which is displayed in this mural. MASER has managed to take a blank uninspiring surface such as the side of this building and turn it into something imaginative and joyous to behold.
Image Credit: @johnny.mallin
Over on Rhodes Editions, we have a new limited edition by MASER available
'

WHATEVER BEFALLS'.
The edition is a

High Quality Giclée Print Printed on Fine Art Archival Paper and presents MASER's iconic imagery.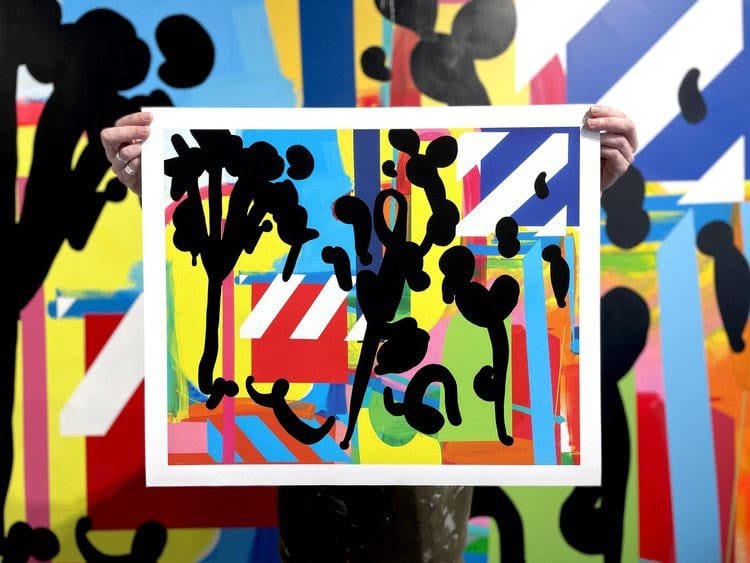 Maser truly embodies the centric spirit of contemporary visual art in Ireland today.
Having created artwork since 1995, over the last 25 years, Maser has earned much respect professionally and has generated a large and dedicated following both in Ireland and Internationally - through his seamlessly imaginative and unique graphic style.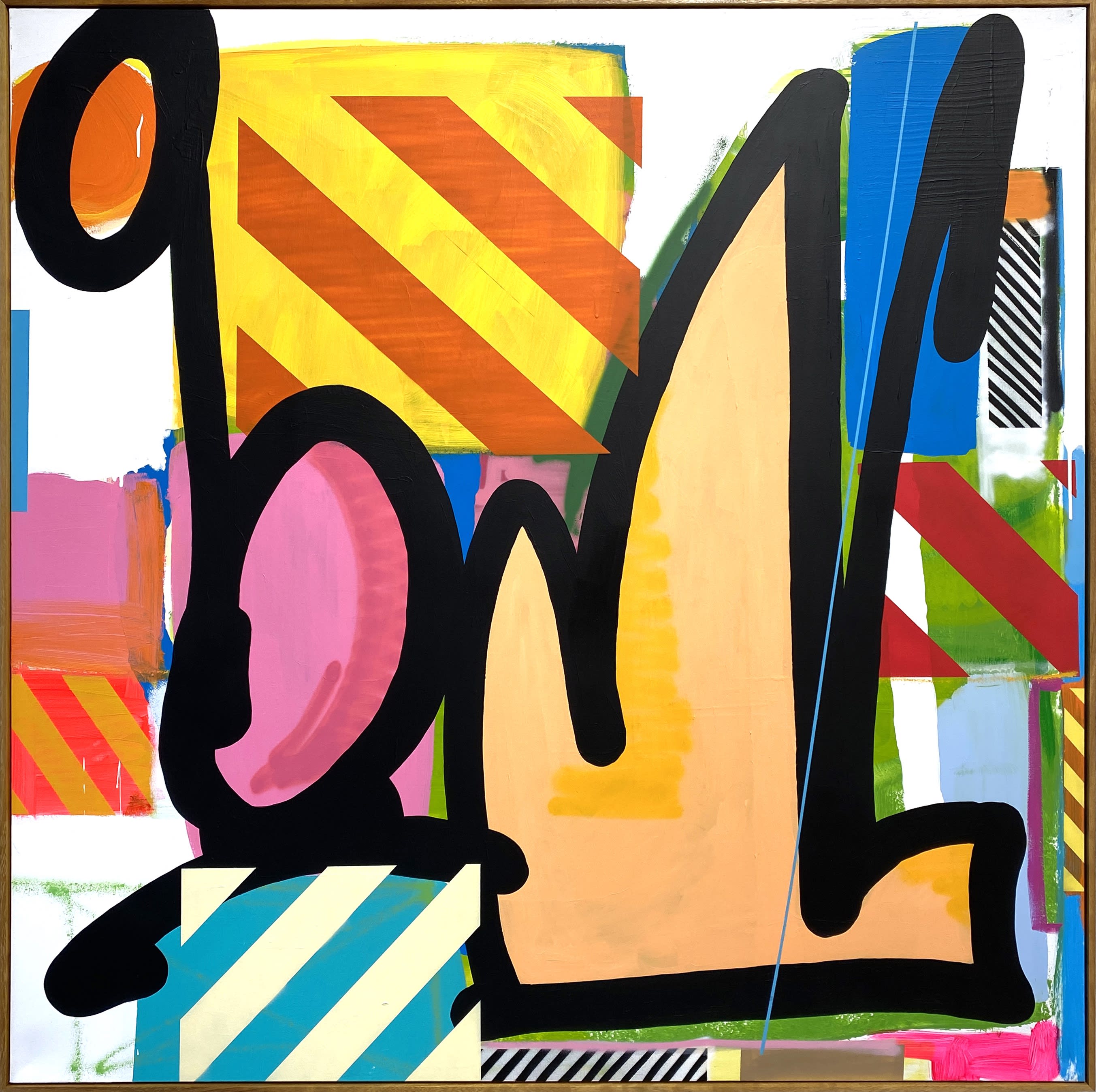 MASER
Frontier 3, 2021
Acrylic and Spray Paint on Canvas
Framed in Wood
150 x 150
59 3/50 x 59 3/50
MASER's unique, artistic style draws upon numerous influences including optical and mid-century art, and his paintings are regularly complemented with bold colours, pattern, and text. He is ambitious and is unafraid to experiment with any artistic format. Through his use of contrasting colours and flowing patterns, Maser's work offers the viewer an opportunity to become fully immersed in an almost hypnotic state.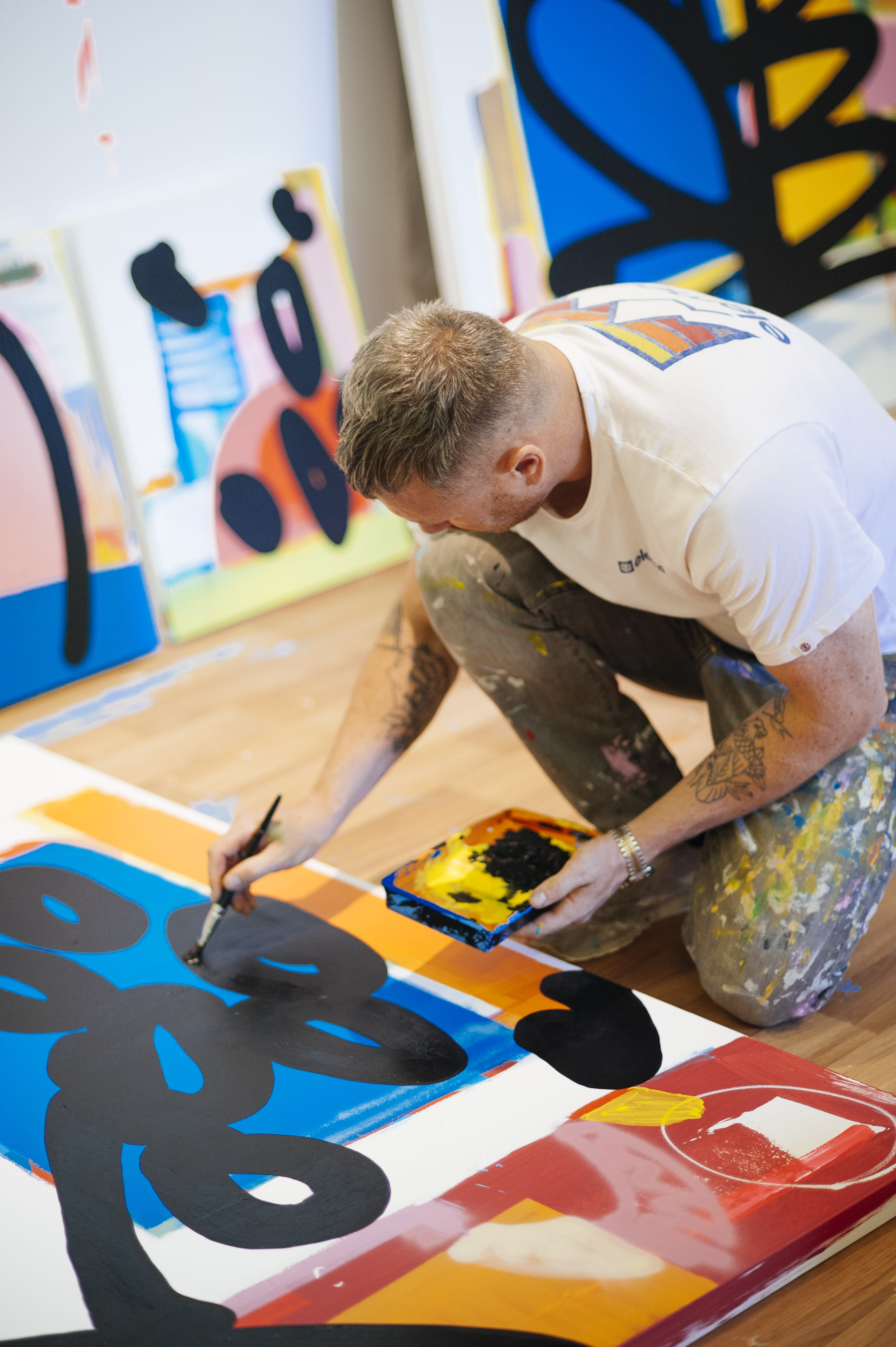 ---
If you would like to enquire about any of Maser's works, please get in touch with us at info@rhodescontemporaryart.com or alternatively call +44 (0)20 7240 7909.
August 31, 2022