We are very excited to announce that we are moving premises to our new flagship gallery in Great Portland Street, Fitzrovia.
Located within Fitzrovia's vibrant community, our new gallery is on Great Portland St. found at the top of Regent Street, just a moments walk from Marylebone, Mayfair, Soho and Regent's Park.

Our new flagship gallery encompasses over 2,000 square feet of contemporary exhibition space, with three exhibition rooms spread over two floors in the heart of London.

The new space represents an exciting juncture for the gallery as we expand operations and enable the creation of bigger and better projects. 65 is coming, but with building works still being completed, you can find us temporarily just 2 doors down at 61 Great Portland Street.
We are really looking forward to welcoming you to our exciting roster of exhibitions that we have planned for our new gallery. The time has come for us to expand our business and showcase new innovative concepts.
OUR NEW HOME IN FITZROVIA
65 Great Portland Street, London, W1W 7LW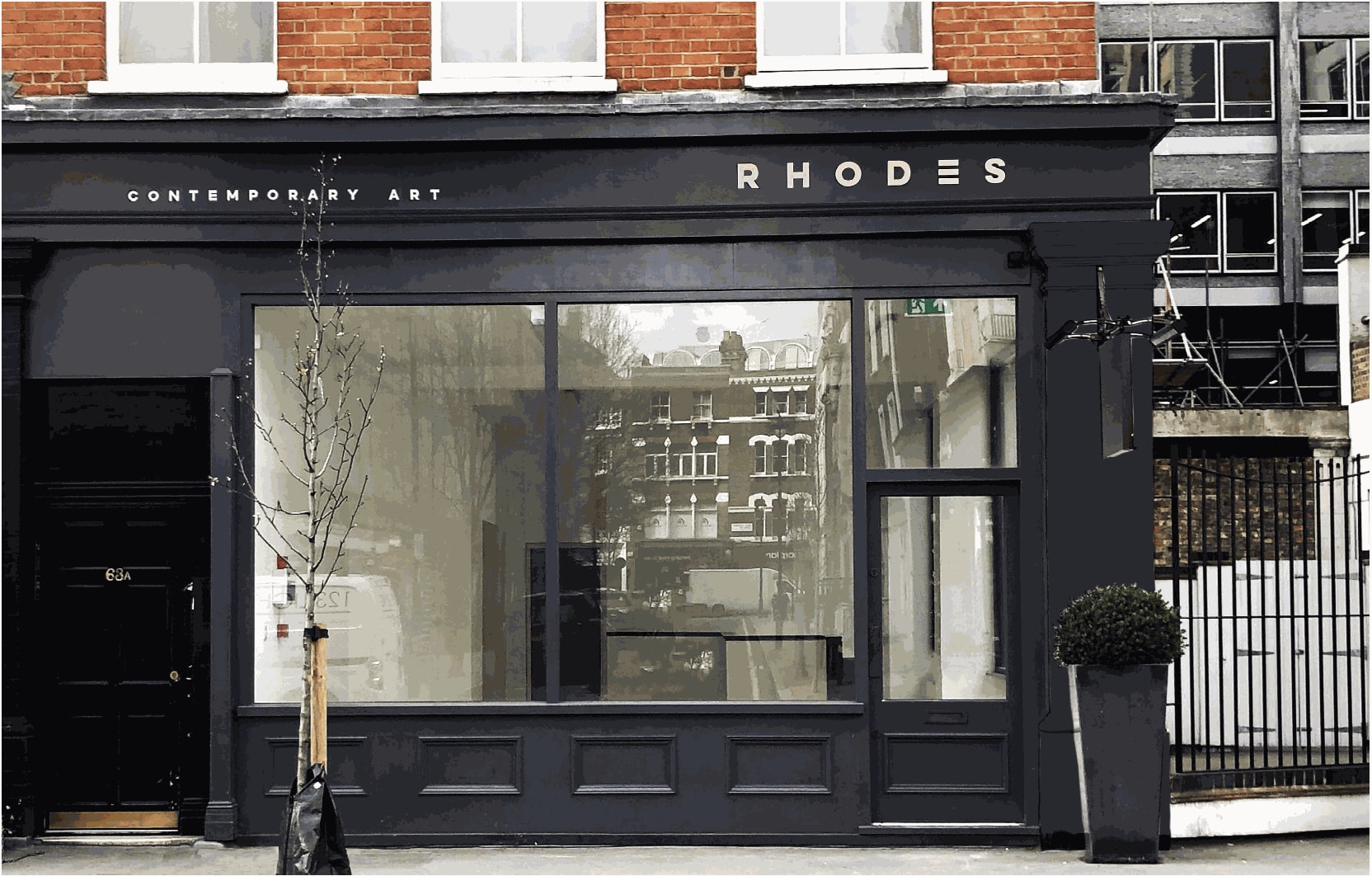 You can still contact us via:
info@rhodescontemporaryart.com

We will continue to represent an international roster of emerging & mid-career contemporary artists whose sentiment and aesthetic stems from roots outside of traditional art practice convention.
We will run an ongoing programme of revolving exhibitions incorporating solo exhibitions, projects, art fairs and, via our editions arm of the gallery, release exclusively published limited editions.
A NOTE FROM THE DIRECTORS
It's incredible to finally announce this project publicly, which is the culmination of over two years work that, like so much, has been beset by Covid & lockdowns. The main aim with our new premises is on establishing a long-term HQ for the gallery that serves us now, but importantly will continue to do so for decades to come. More importantly though was for us to reassert our faith in all the artists we work with by giving them the exhibition space they deserve and to make a statement that the gallery is committed to showing physical artworks that can be enjoyed in person. - The Gallery Directors
Please join our mailing list to receive exclusive news and invitations to our events. We can't wait to see you there!
June 29, 2022