Rhodes Editions are excited to announce the launch of Nick Smith's newest release 'Fame' and 'Beauty'.
The two individual editions of 66 reference Warhol's iconic 1964 Flowers paintings, evoking the imagery and bold colours associated with the '60's and the Pop Art movement of the time.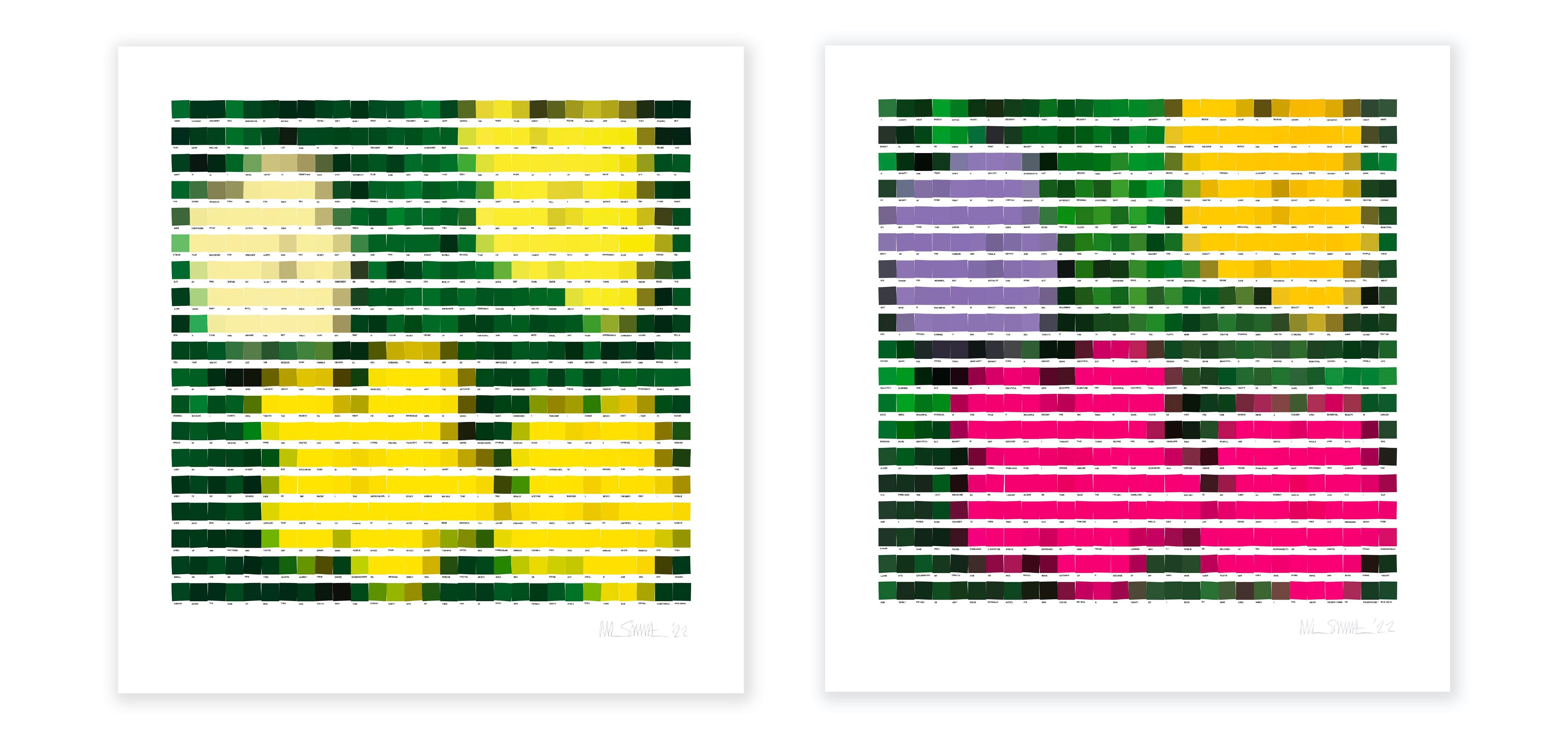 'FAME' & 'BEAUTY'
Giclee with Screenprinted Varnish on
Canson Rag Photographque 310 gsm Paper
Signed, Numbered and Double Embossed
62 x 60 cm each (24 3/8 x 23 5/8 in)
Each Edition of 66
Text featured: Andy Warhol transcripts discussing
his thoughts on the the subjects of fame and beauty
£ 750 per print
(plus packaging & shipping)
---
This edition presents vivid hibiscus blooms on a crisp white background adorned with a high-gloss screen overlay. The image is playfully pixelated in Nick Smith's iconic abstraction style that, combined with the colour-chip text, allows the viewer to digest the full meaning of the work, anchoring it in it's context.

For these editions each of the individual custom-made colour-chips references a word, which when read in its entirety, mirrors Warhol's transcripts discussing the subjects of fame & beauty as found in 'The Philosophy of Andy Warhol'.

Fame and Beauty are recurring themes in both Warhol's and Smith's works, aligning the concepts with the artworks, which are often satirical of contemporary culture.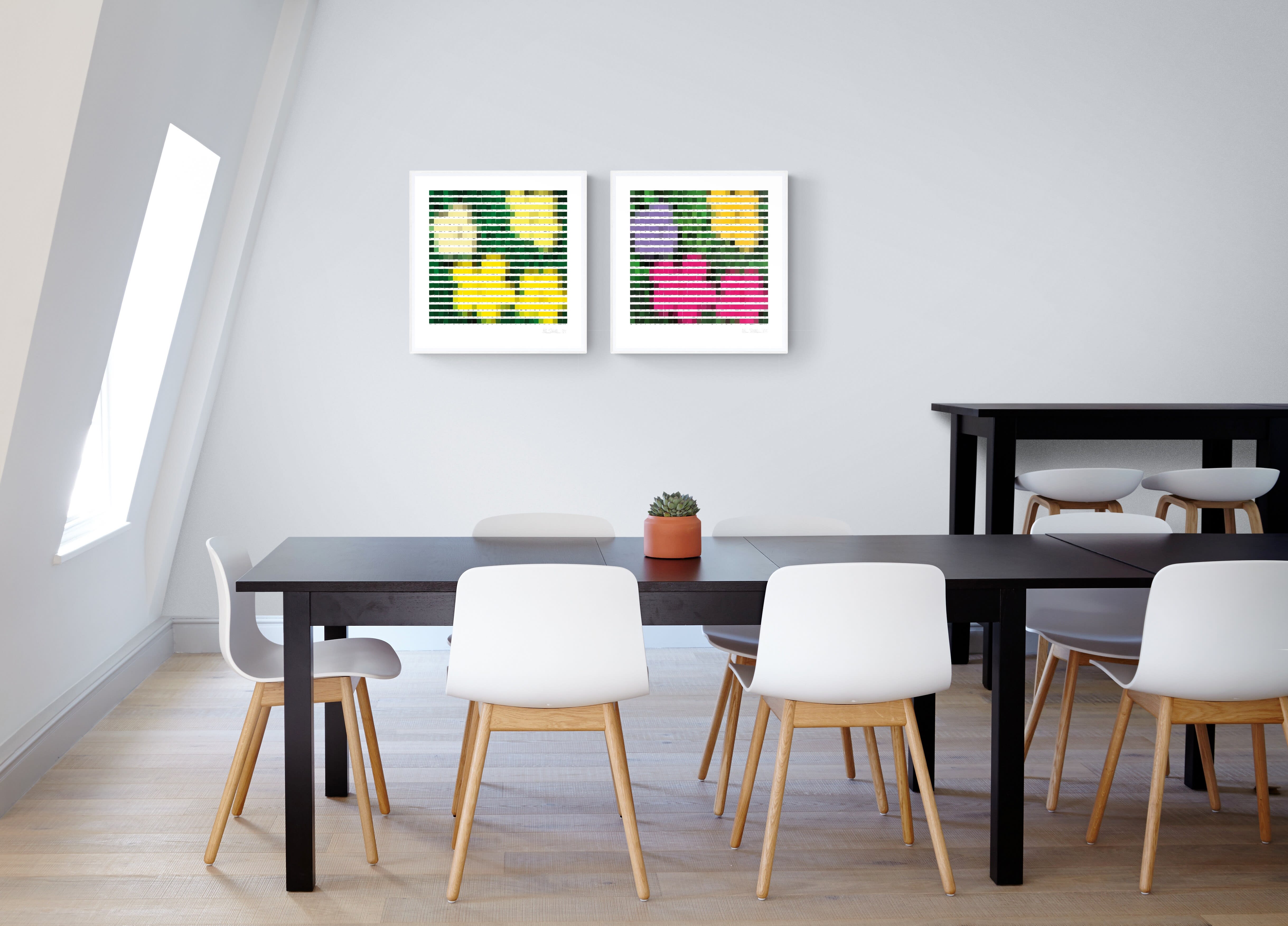 These images were originally introduced at Smith's 2020 'Pioneers' exhibition and have gone on to be some of the most popular images from that show and are still highly sought after. Not only are these images forging themselves as classics for Smith, but we hope by releasing these editions it enables the popular works to reach and be appreciated by a wider audience.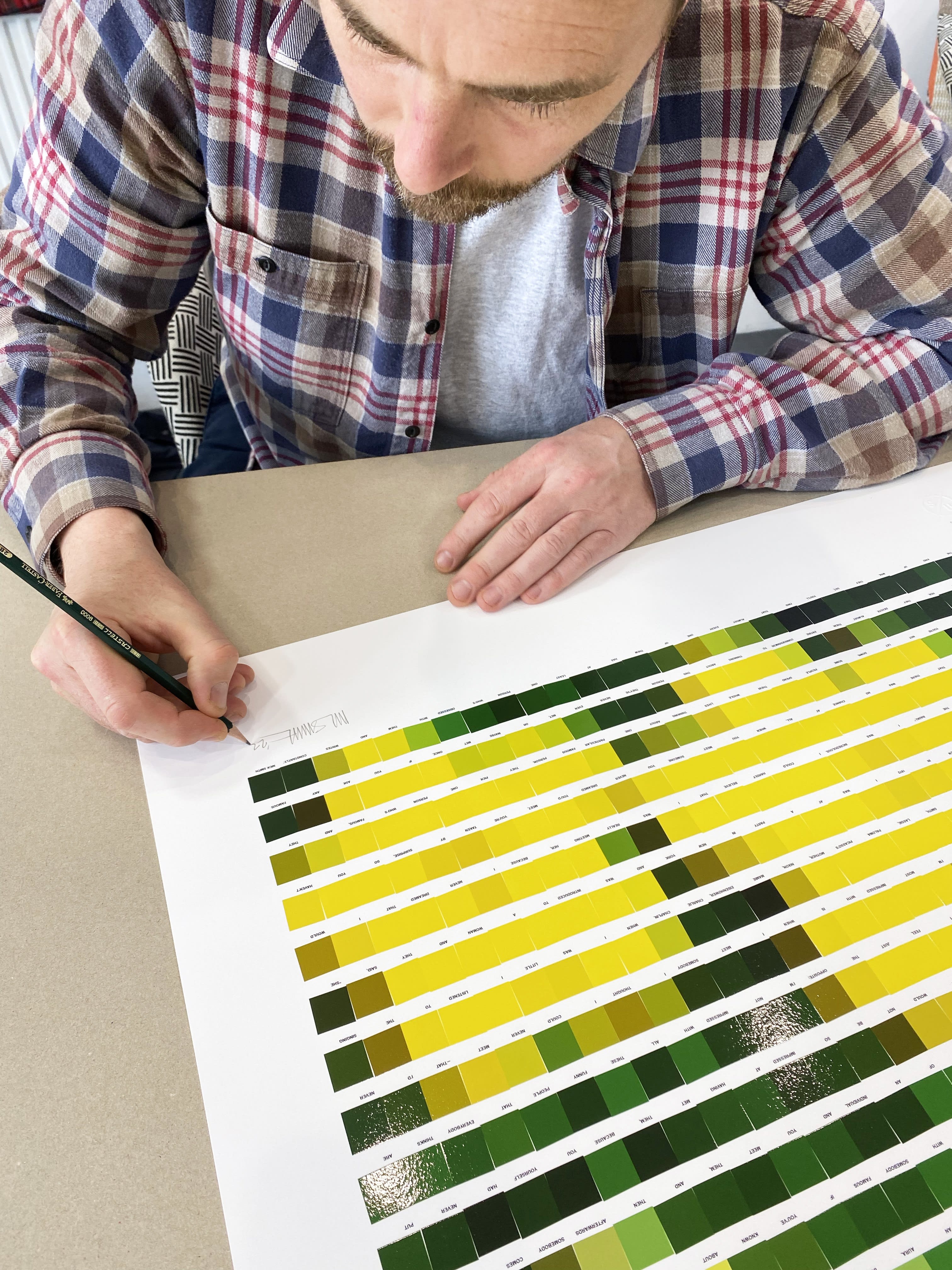 "Having emerged from a dark winter, one which seemed to go on longer than usual, this pair of prints is my Springtime antidote. A fresh bloom of Warholian colour presented on a crisp white background. They reset my circadian rhythm and remind me to make the most of my favourite month of the year… May."
You don't want to miss out on this one! Launching tomorrow (26.05.22) 4pm BST. Contact info@rhodescontemporaryart.com for further information.
May 25, 2022