Exciting news! we have a brand new print release dropping over on Rhodes Editions this Thursday at 4pm (BST). The limited edition print comprises of 45 screen prints on lucious Somerset Satin 410gsm. The title of the release is 'I Secretly Think I'm Smarter Than You' which is a nod to Ces McCullys bold tounge-in-cheek artistic style.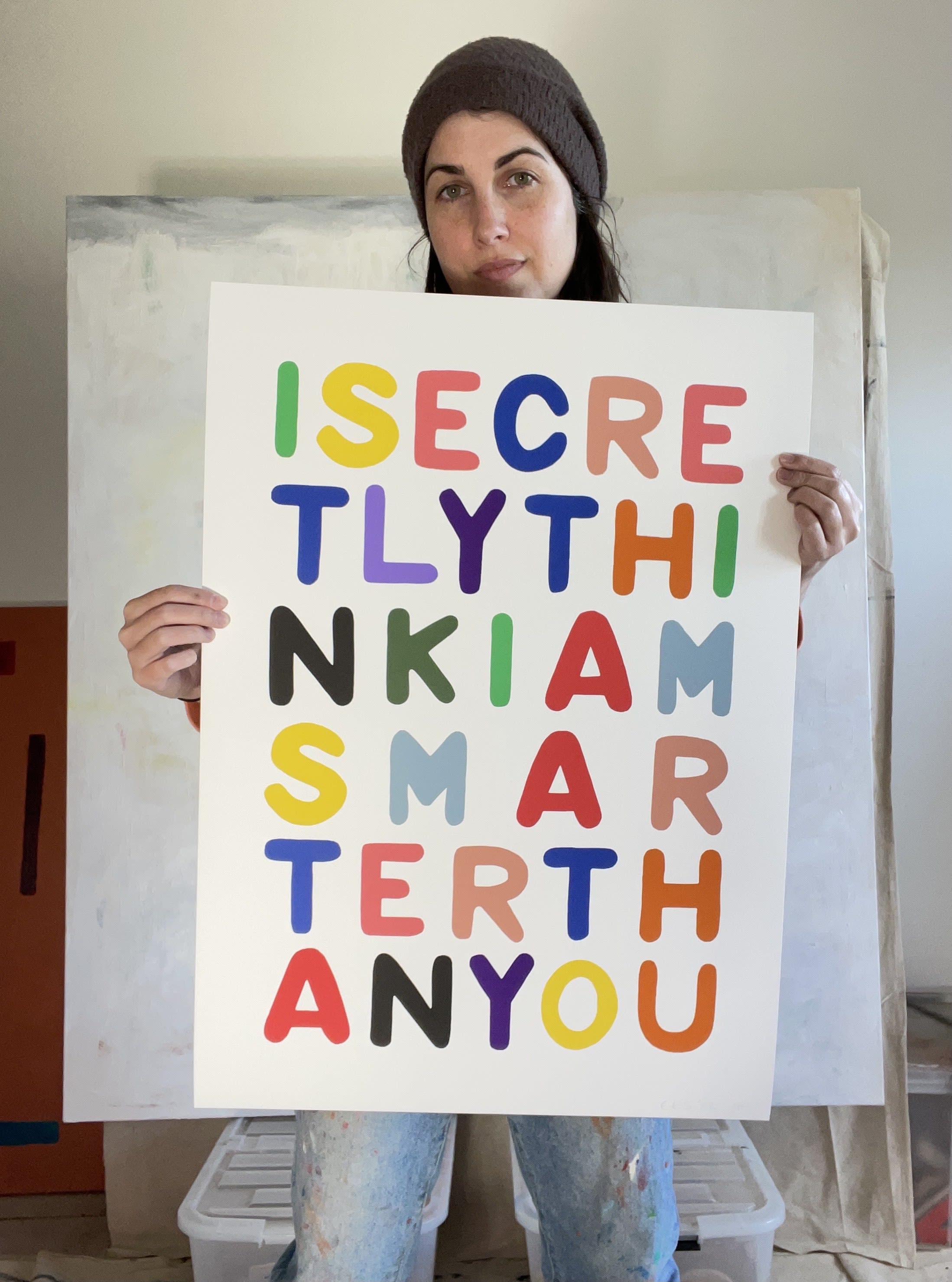 The colours used in the print reflect Ces McCully's visual language she uses in her paintings. Each colour is asigned a specific colour and repeated in her iconic text paintings. The new edition follows last year's sell-out release 'Help I'm Bored Again' and represents one of the very few opportunities to purchase an edition by the artist.

'I Secretly Think I Am Smarter Than You' encapsulates the humorous, vulnerable, and reflective style of the artist. The print is a twelve-colour screenprint, presented on a beautifully luscious 410gsm Somerset Satin paper. The distinctive colour palette used is a staple in McCully's artworks and demonstrates her unique and sophisticated visual language. The print has a bold and playful energy, whilst presenting an honest and candid statement. The separation of the letters and line spacing challenges the viewer to look deeper into the work, to decipher it's meaning as an exposed internal thought - with the block colours providing a light-hearted quality to the statement.

'I Secretly Think I Am Smarter Than You' formed part of Ces McCully's debut London exhibition 'Mary & Me'.


ABOUT THE ARTIST:
Ces McCully is a contemporary painter based in France, originally from Melbourne, Australia. McCully's text-based work utilises chance in colour relationships through her abstract, geometric paintings. She draws on both autobiographical and societal elements, which are formative in their own way, resulting in minimalist forms and a restrained palette. Her works often express confession and secret thoughts, giving expression to our 'shadow-selves', challenging the false face of our online personas.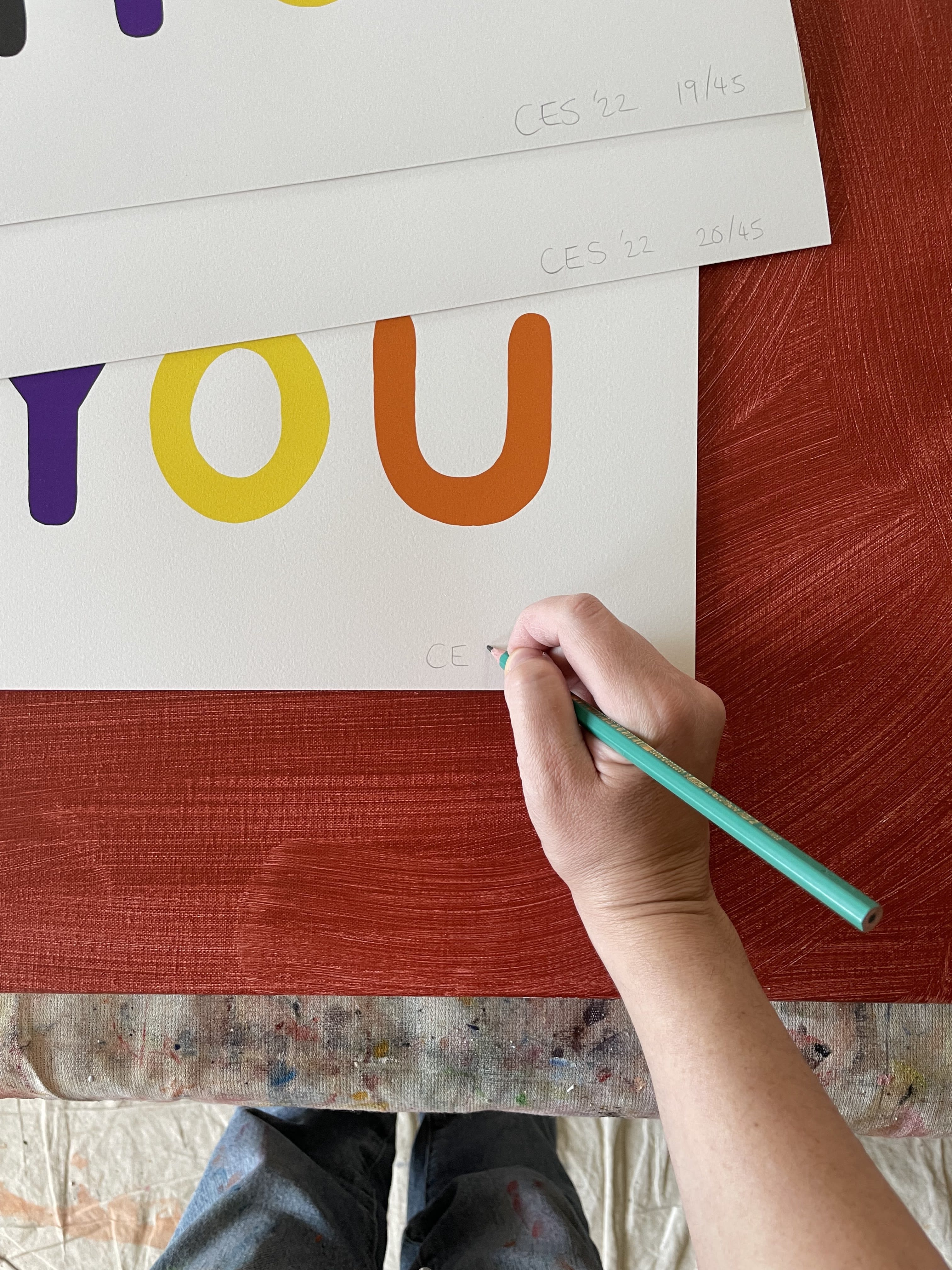 PRINT DETAILS:
'I Secretly Think I Am Smarter Than You', 2022
12 Colour Screen Print on Somerset Satin 410gsm
50 x 70 cm
19 3/4 x 27 1/2 in
Edition of 45
£350 (excluding shipping)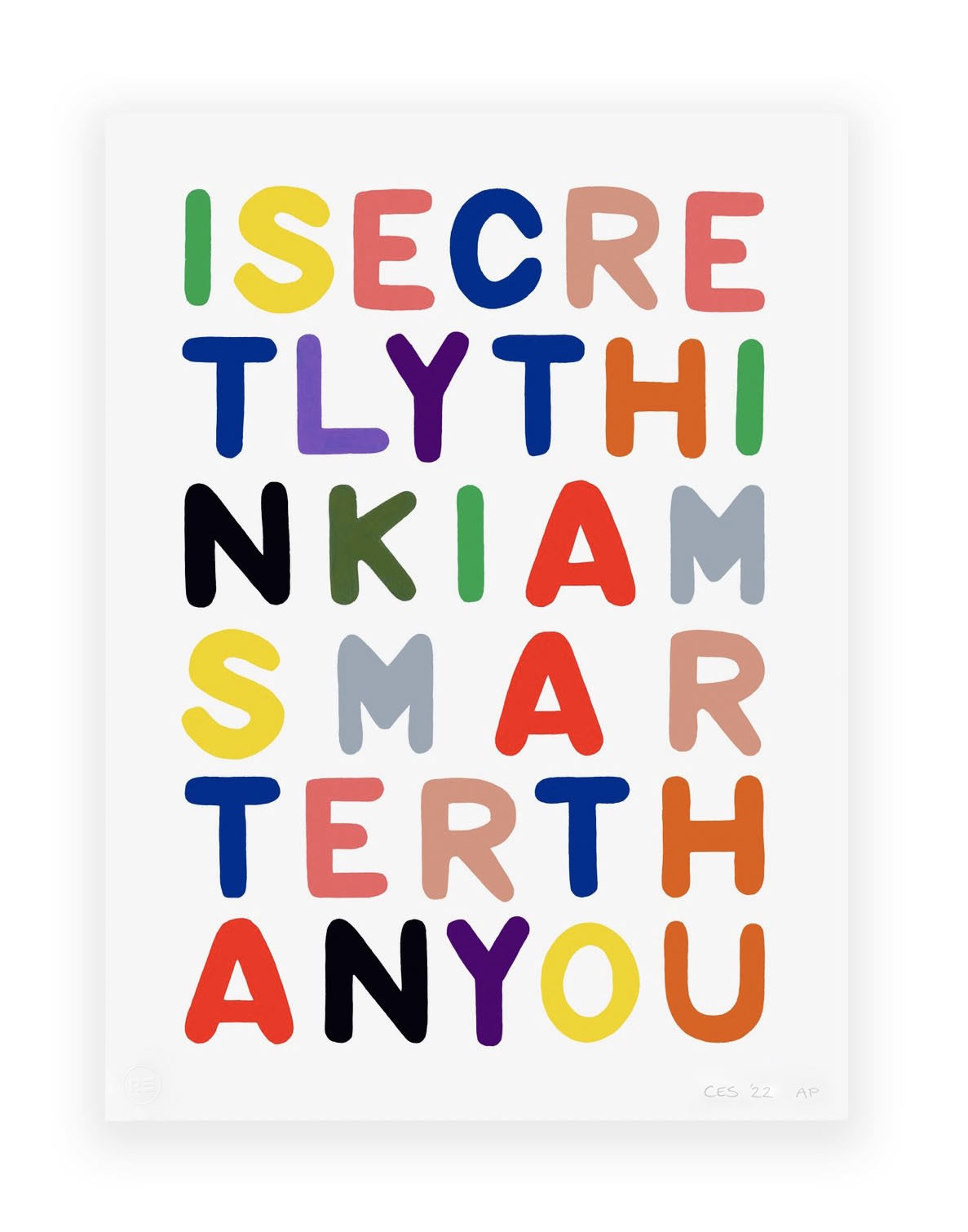 If you are interested in this print please email info@rhodeseditions.com. The official release date is 31.03.22 at 4pm BST. You don't want to miss this one!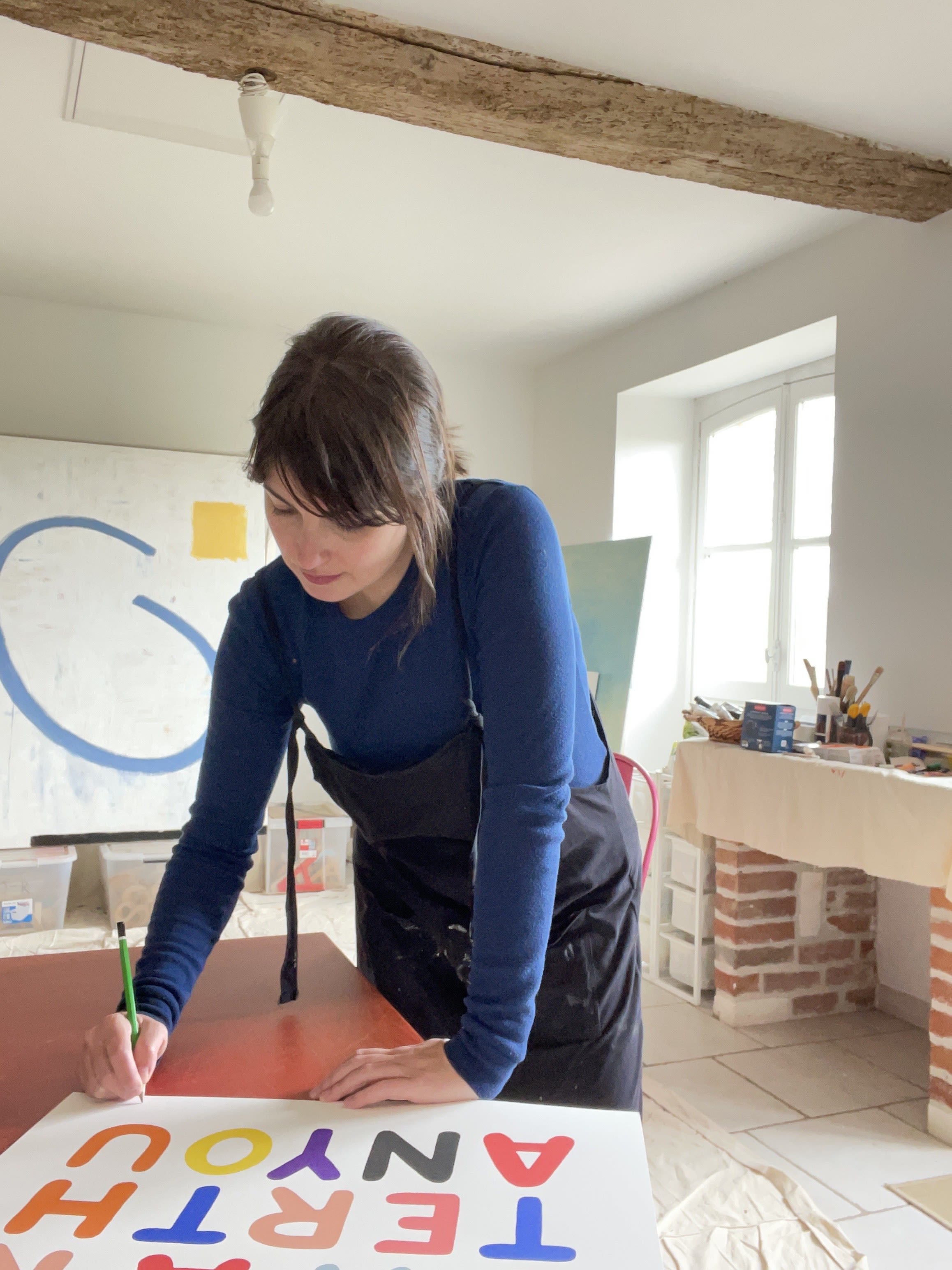 To recieve information regarding the originals we have available you can contact info@rhodescontemporaryart.com or alternatively you can call +44 (0)20 7240 7909.
March 29, 2022