We are very excited to currently be working on Tavar Zawacki's new solo exhibition that is being showcased in the Spring/Summer of this year.
The exhibition will comprise of works from the artists 'Papel' series of paintings. The collection of works has a minimalist quality, whilst presenting a sense of illusion and intrigue to the viewer. The artist plays with shadow and perspective in his paintings to create a sense of depth and dimension. The 3-D effect of the paintings allude to folded sheets of papers, that emerge and rise from the picture plane.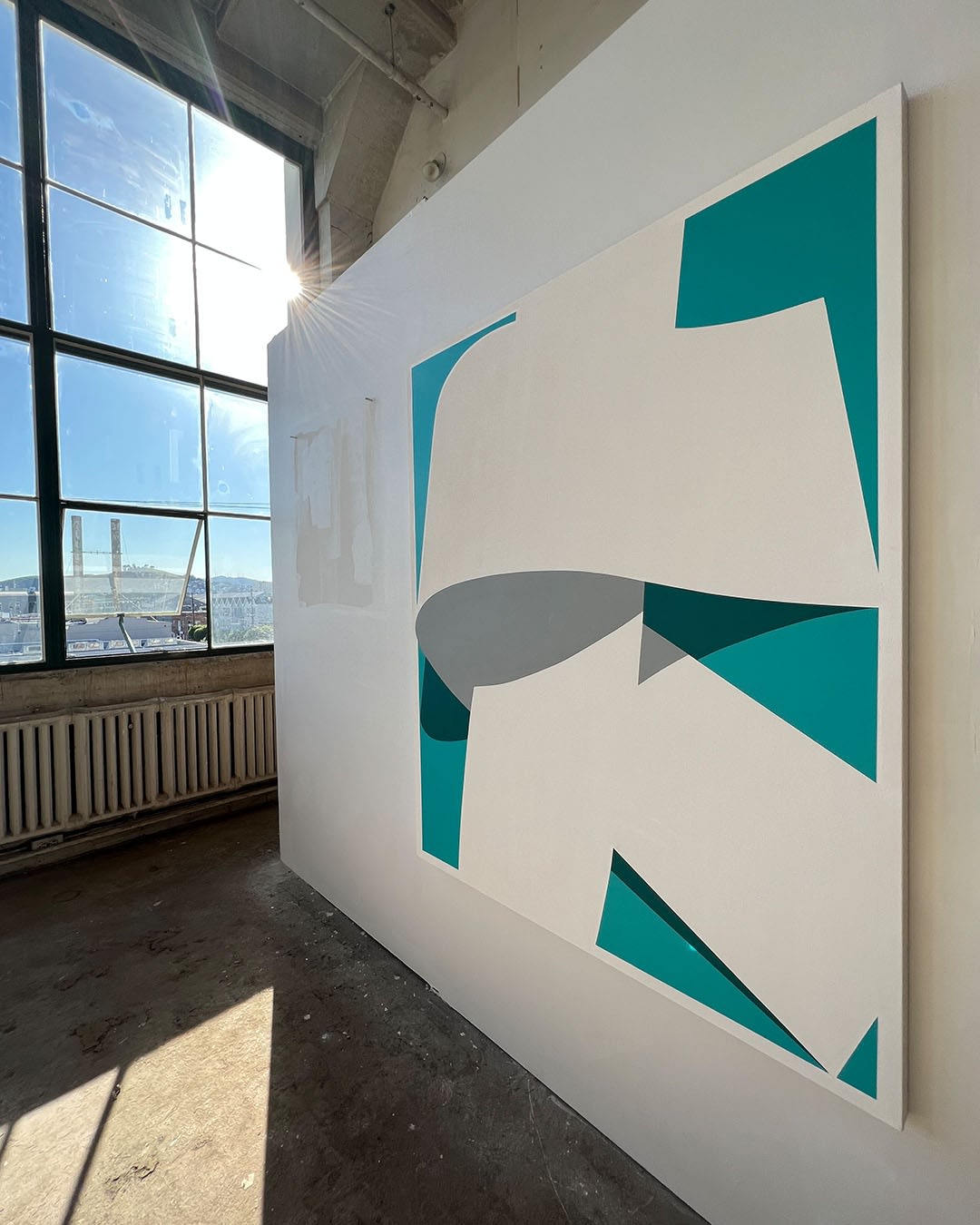 Tavar Zawacki
PAPEL 19, 2021
Heavy Body Acrylic on 15 oz. Double Primed Cotton Canvas
152.4 x 121.9 cm
60 x 48 in
Tavar's painting style is graphic and consists of striking block colours. The colours are standalone and uncomplicated which leads to the viewers association of folded plain papers. The shadows are striking against the purity of the geometric shapes. The series title of 'Papel', meaning the Portuguese word for paper, is mirrored in the subject matter of Tavar's unique and captivating works.
We can't wait to see this collection of paintings come together!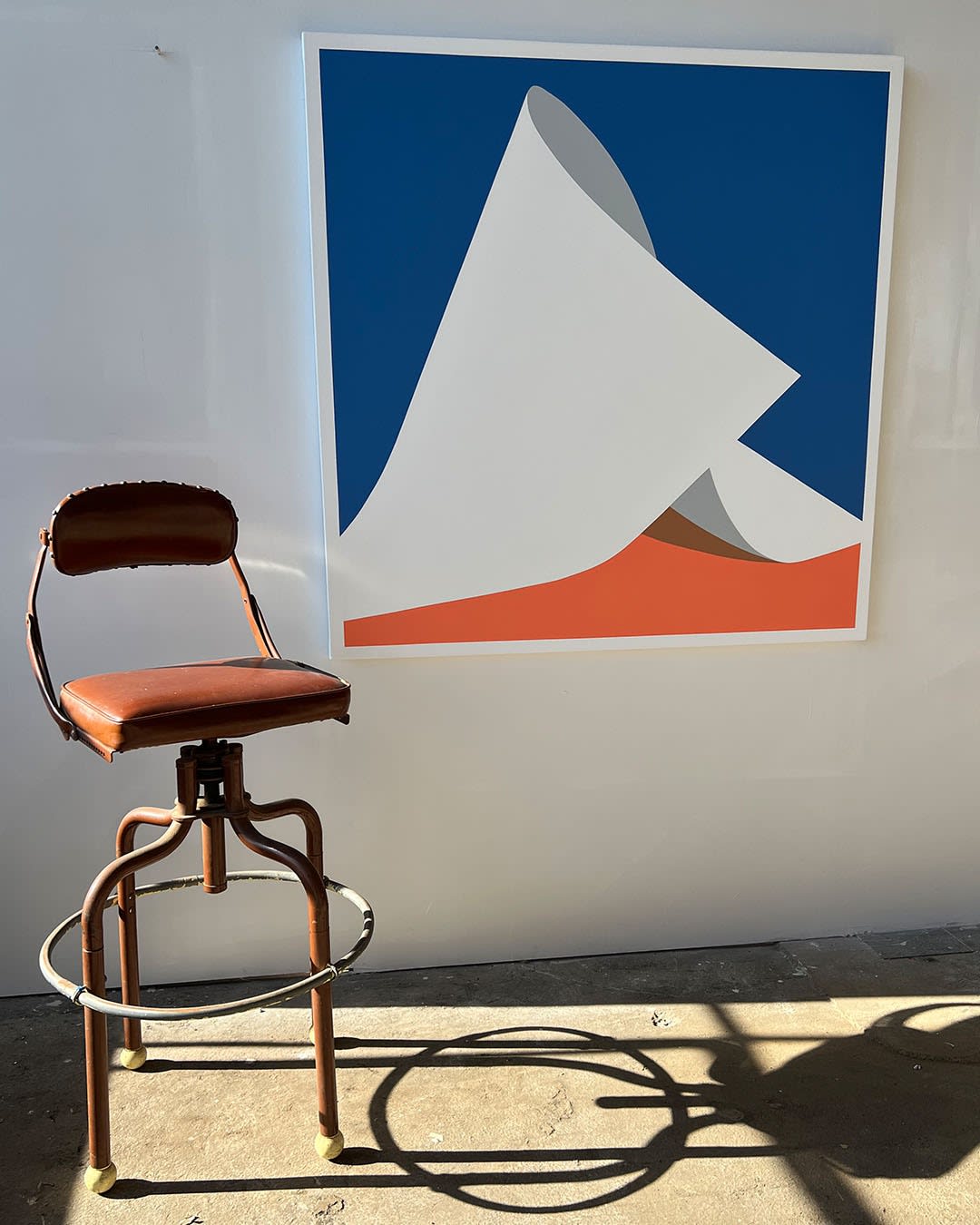 Tavar Zawacki
PAPEL 25, 2021
Heavy Body Acrylic on 15 oz. Double Primed Cotton Canvas
121.9 x 121.9 cm
48 x 48 in
Artist Background
Tavar Zawacki, formerly known as street artist 'ABOVE' is an American abstract artist living and working between Lisbon, Portugal, Bali, and Indonesia.
Tavar was born and raised in California until the age of 19, at which time, Zawacki bought a one-way flight from California to Paris, bringing with him a backpack full of art supplies and a 'rise above your fears' approach to starting his art career.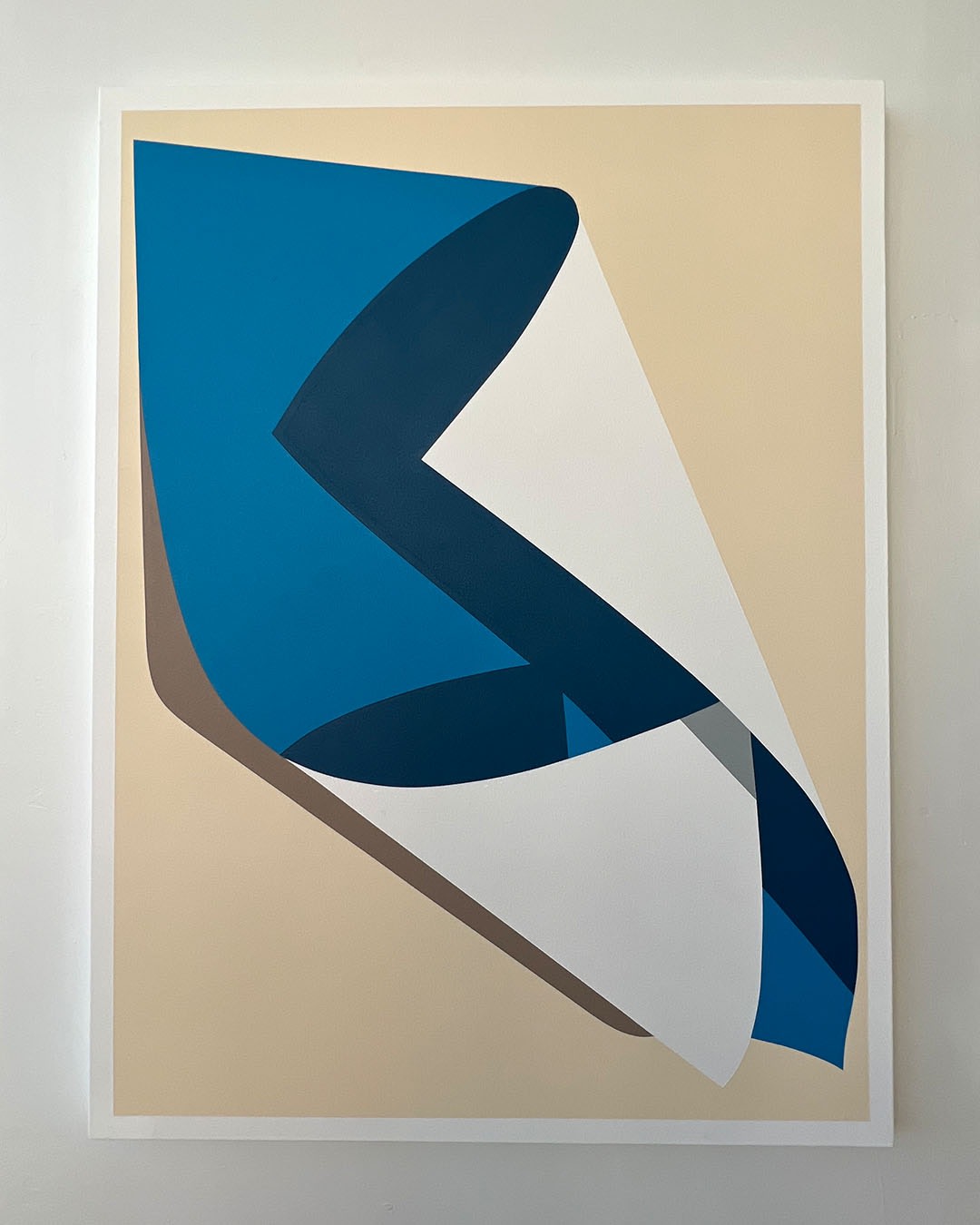 Tavar Zawacki
PAPEL 23, 2021
Heavy Body Acrylic on 15 oz. Double Primed Cotton Canvas
121.9 x 91.4 cm
48 x 36 in
Starting in Paris in 2000, Tavar transitioned from painting traditional letter style graffiti of A-B-O-V-E, to his 'Above arrow' icon that represented his optimistic mentality. During a 20-year period, the artworks of ABOVE could be seen in over 100 cities spanning 50 countries around the world.
In January 2017, Zawacki decided to step out of his self-imposed shadow of anonymity, and start creating, and signing artworks with his real birth name – allowing more freedom of creative exploration, as well as liberation from the arrow icon he has associated himself with.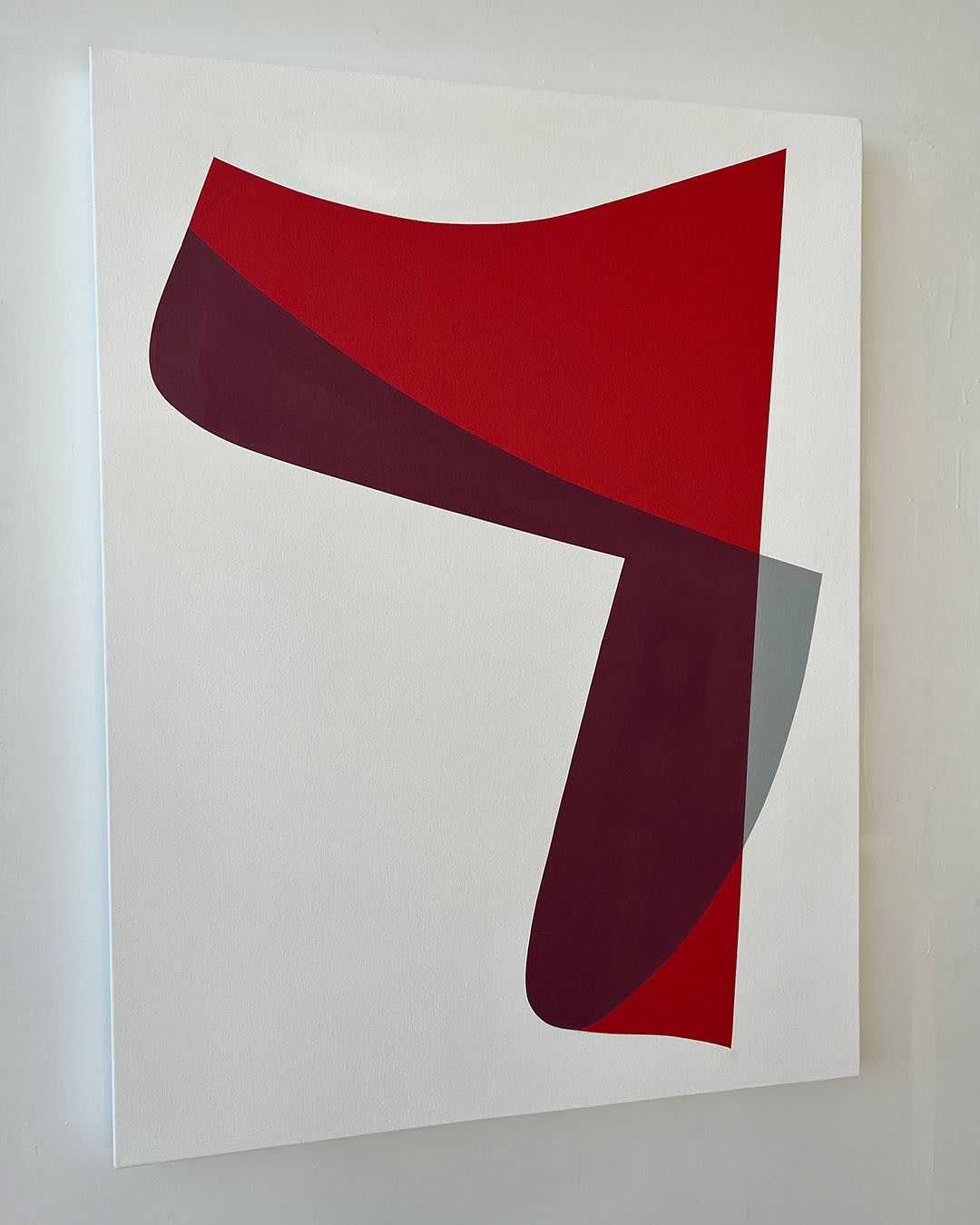 Tavar Zawacki
PAPEL 26, 2021
Heavy Body Acrylic on 15 oz. Double Primed Cotton Canvas
101.6 x 76.2 cm
40 x 30 in
The use of optics and abstraction has been an interest for artists throughout the course of history. M.C. Escher is an example of an artist who was captivated by using perspective to illude the viewer. In his drawings, he made buildings and staircases emerge from the paper, and used
hyper realistic
drawing techniques to astonish the viewer at a time of minimal technology. Much like Tavar's
'Papel'
pieces, the viewer is invited to
contemplate
the abstract structure of Tavar's forms and ask themselves how exactly are the paintings made?
Tavar Zawacki's painting style consists of large-scale mural works, as well as his indoor fine art practice characterised by the use of hard-edge painting, colour field, geometric abstraction. With their origami-like formations and folds, the traditions of the canvas plane are challenged and subverted. His works play with shape and colour, creating seemingly 3D forms on the canvas.
The viewer is invited to gaze between the shadows, curves, and structure of the subject. Tavar's solo exhibition is going to be an extraordinary showcase. You don't want to miss it!
To register your interest for the Tavar paintings we have in our collection, please email info@rhodescontemporaryart.com for further details. Alternatively, you can call us on +44 (0)20 7240 7909.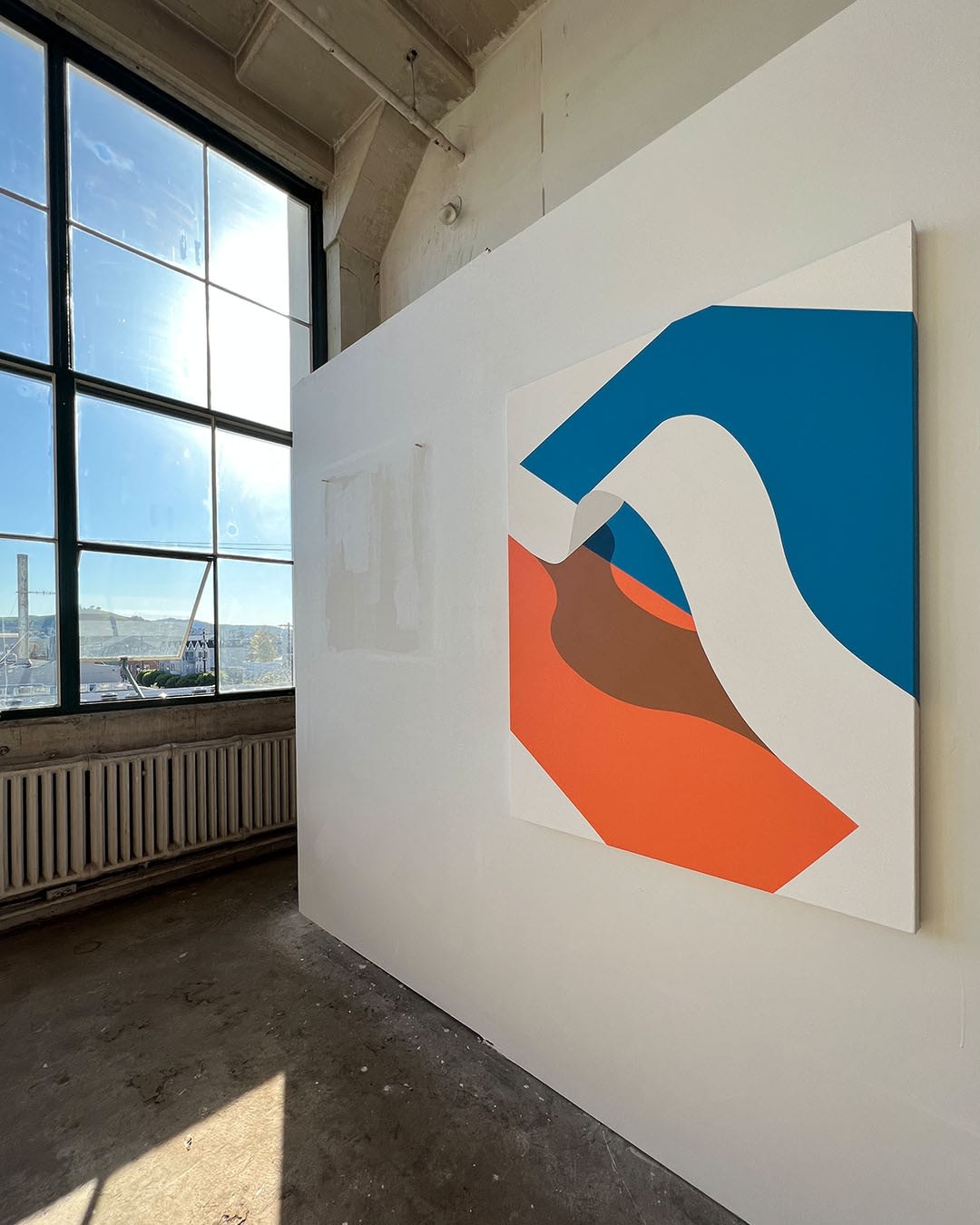 Tavar Zawacki
PAPEL 17, 2021
Heavy Body Acrylic on 15 oz. Double Primed Cotton Canvas
121.9 x 91.4 cm
48 x 36 in
March 17, 2022