Australian contemporary artist Ces McCully is currently showcasing her newest body of work at Rhodes Contemporary Art. Having exhibited internationally, the exhibition is the first time Ces McCully has showcased her works as a solo exhibition in London.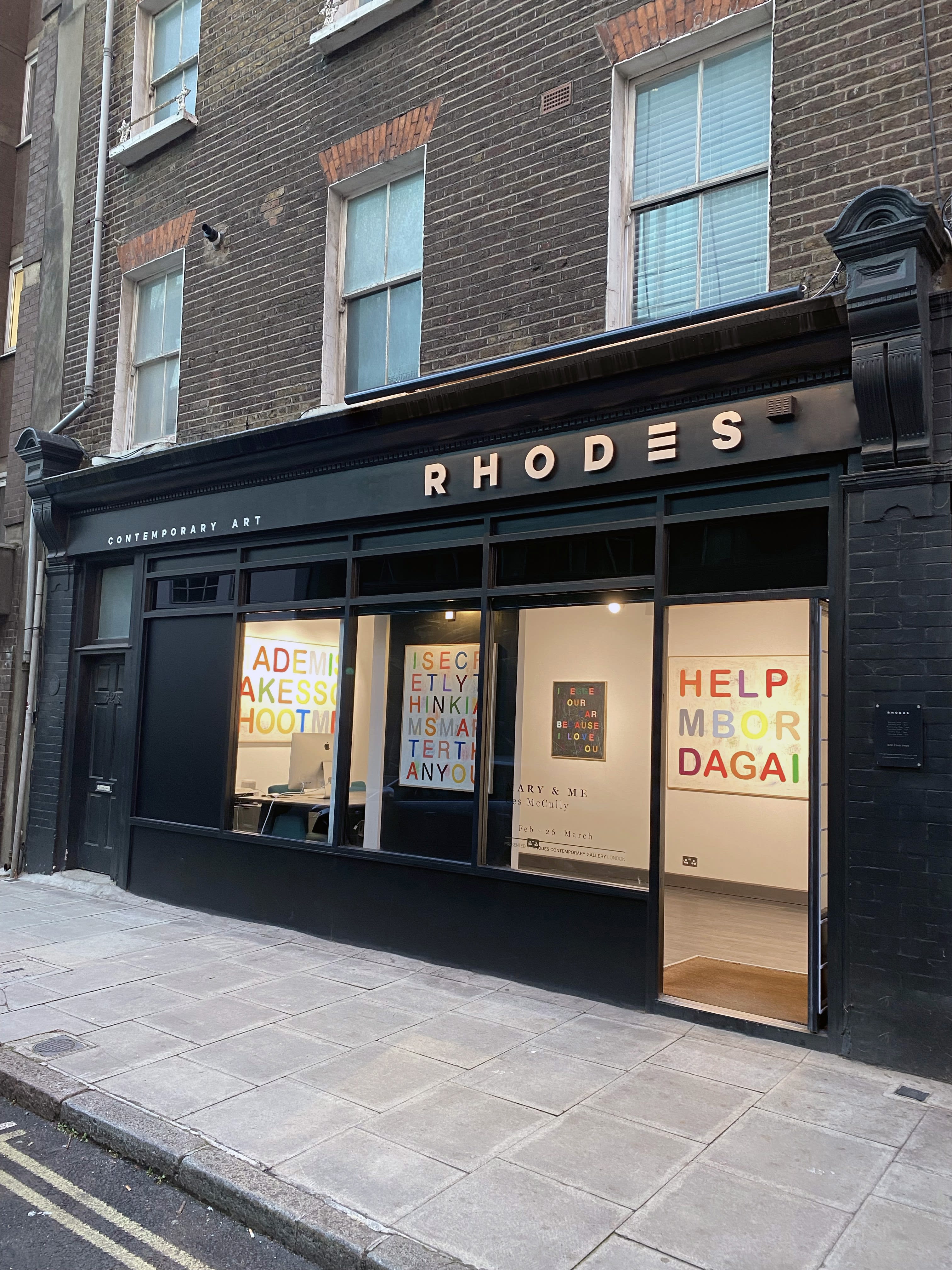 The exhibition comprises of a selection of text-based and abstract works made in the last year. The works are inspired by the lockdowns we have all experienced and how isolation and dependence on social media for contact influenced her and our collective psyche. The exhibition is on until the 26th of March 2022, you don't want to miss it!
Ces McCully has kindly given us a special insight into the creative process and concept behind her painting 'Truth and Fiction'.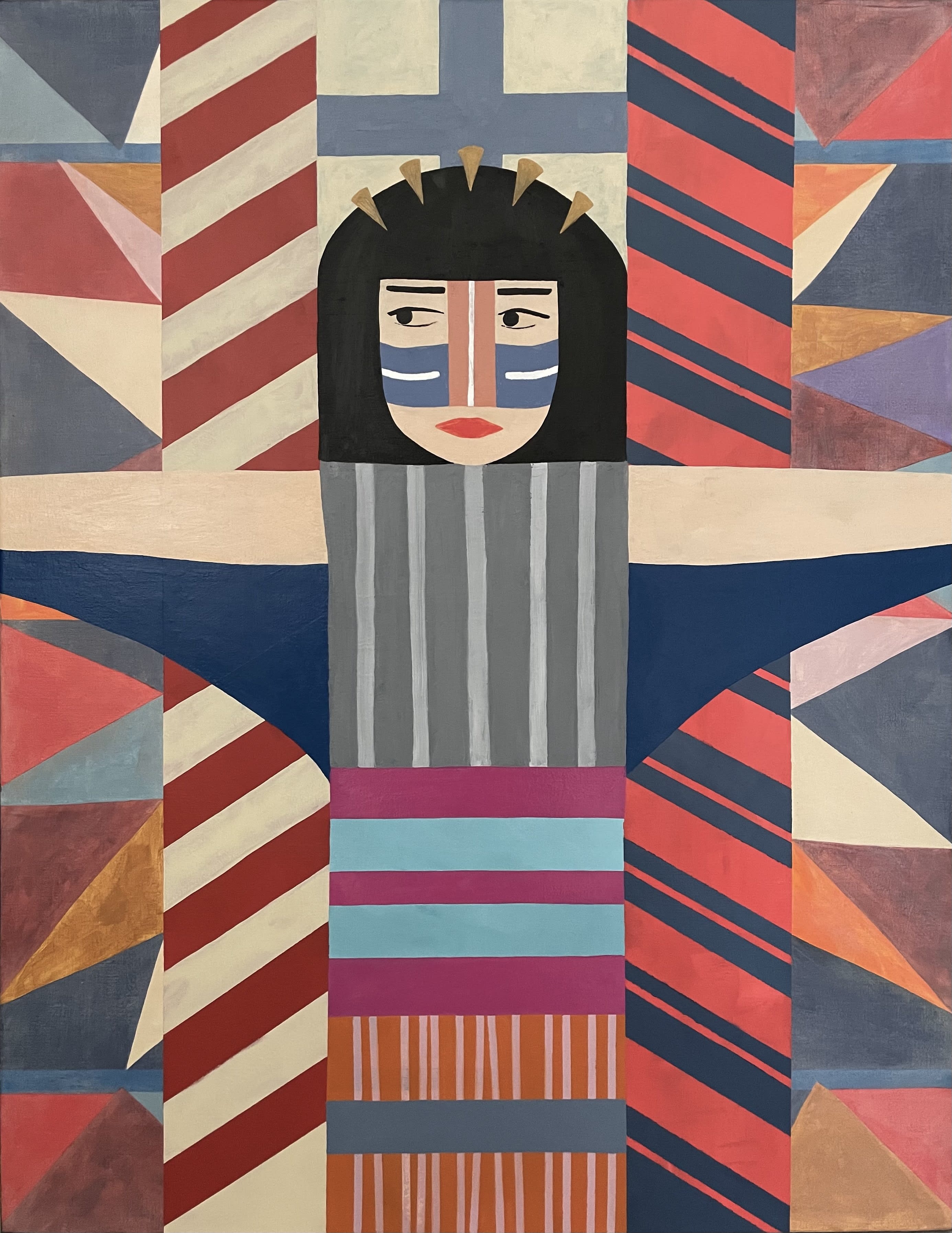 Ces McCully
Truth and fiction, 2022
Oil on Canvas, Framed in Wood
90 x 70 cm
35 3/8 x 27 1/2 in
The artist is based in rural France and has said that she is now surrounded by religion, religious buildings, and culture. This is the environment she is now rooted in and creates her works. This has given McCully for the first time an opportunity to consider the disappearance of religion in the western world and how this effects society as a whole. For fear of condemnation, the artist believes that we are hesitant to express our truth and are increasingly silent in the face of world-issues.
'Truth and Fiction' is said to be a semi-self portrait of the artist, but McCully states that the work a comment on wider society rather than a self-reflection of her as an individual. The colours on the face of the figure are inspired by the markings of the Mandrill. It is interesting to note how this animalistic representation of the semi-self portrait is almost a comment about our animal urges and desires and how we must suppress our truth and opinions to please society and to fit into our status groups and social circles.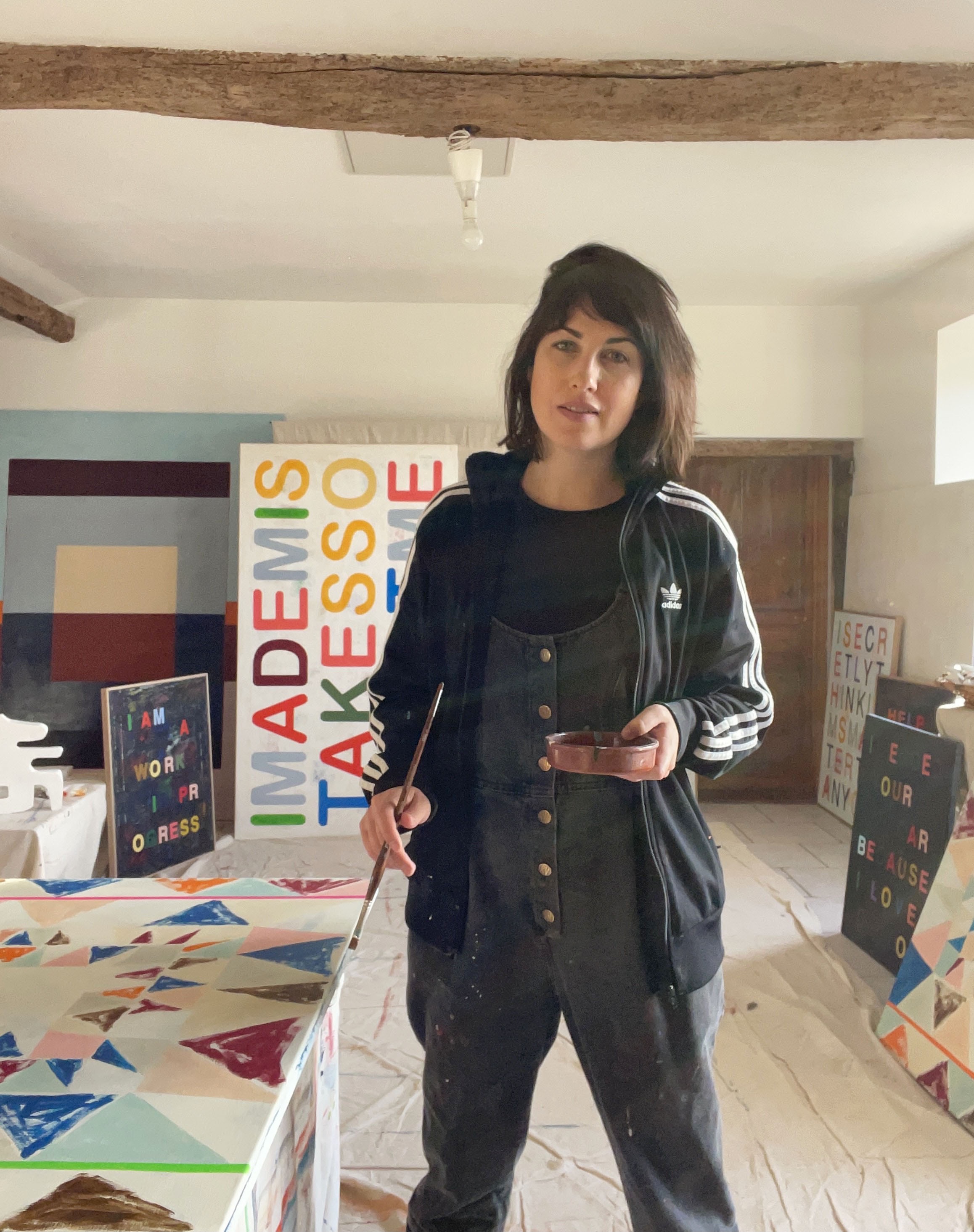 Pictured: Ces McCully in her studio.
The artist expresses her frustrations at how those is different socio-economic groups can be ignorant to different perspectives from people who are from different backgrounds. Ces McCully herself is from a working-class background and has noticed the divide and self-righteousness of those from the middle classes when it comes to how issues are expressed.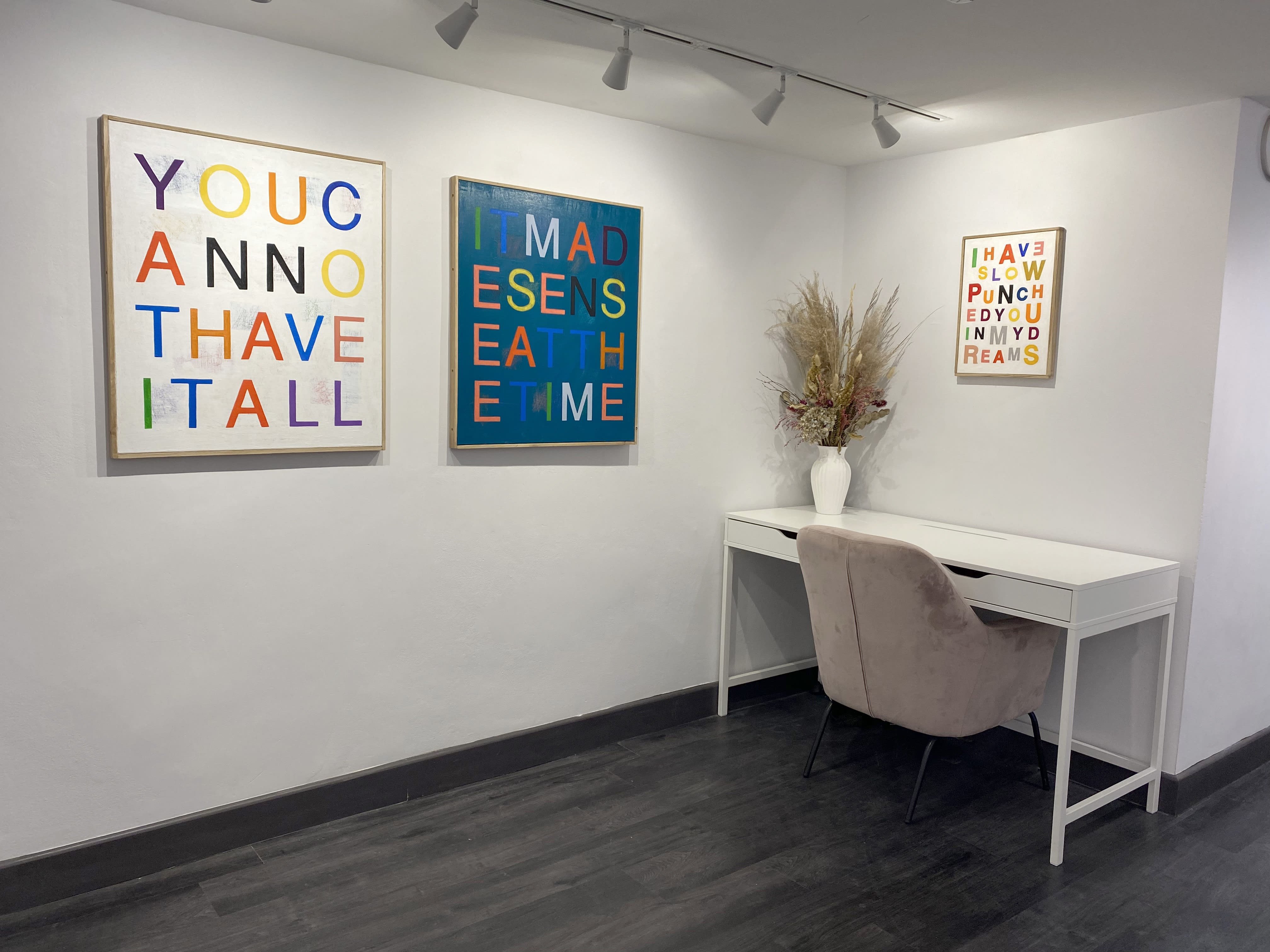 Pictured: Ces McCully 'Mary & Me' Installation shot.
The painting has an organic colour palette and is surrounded by geometric pattern. The subject matter hints at that of a totem pole which is notable as totem poles symbolise and commemorate cultural beliefs - the expression of the figure is doubtful, with the eyes shifted as though the artists sentiment about how the western world lacks religion causes a sense of feeling lost and society lacking place to unload their own truth.
The piece is multifaceted with meaning and interpretation and allows the viewer to bring their own standpoint to the table. The style is in Ces McCully's signature colour scheme in organic tones. As with all of the artists' works the piece serves vulnerability in its themes and visual description.
If you are interested in this piece or any of our available Ces McCully works, we would love to hear from you. You can contact us via email at info@rhodescontemporaryart.com or alternatively you can call us on +44 (0)20 7240 7909.
March 3, 2022