We are pleased to announce that Rhodes Editions will be releasing a brand-new Lino Lago Gold edition this month! The edition will launch on our website at 4pm (GMT), as always there will be worldwide shipping available for this print.
ABOUT THE IMAGE:
This brand new, exclusive, release is a limited edition of 45, which encapsulates Lago's signature fine art graphic style, against a halo of beautiful goldleaf detailing. The classical painting element of the print is reference to François Boucher's Madame Bergeret, an oil painting created by the French painter in 1766. Lago juxtaposes the traditional imagery of the oil painting with his signature bold and gestural line, which subtly reveals the image, adorned by its golden surround.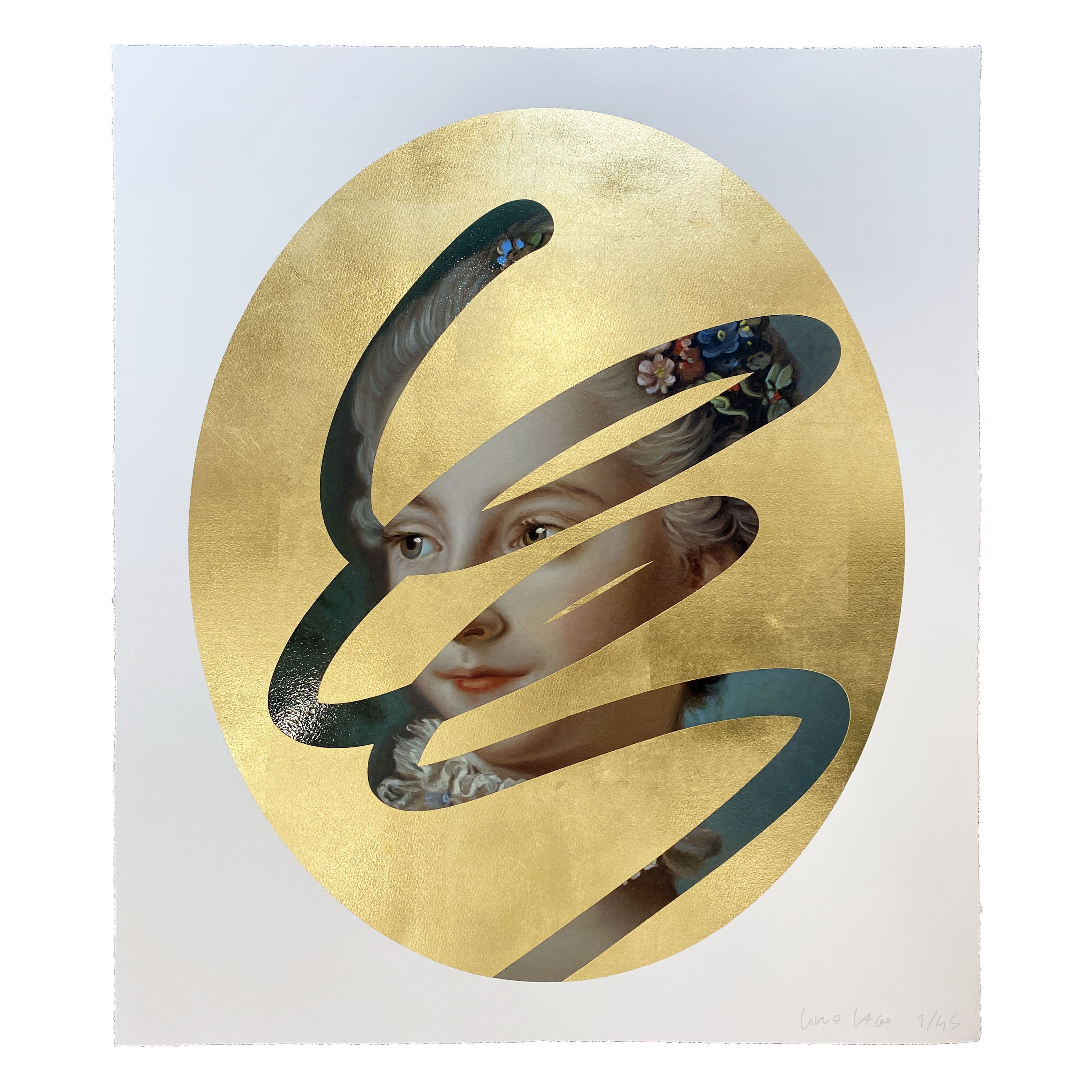 Pictured: Lino Lago
,
Fake Abstract (Boucher) Gold
, 2022
Archival pigment print with screen printed varnish detailing and faux gold leaf on Somerset Enhanced Velvet 330 gsm with deckled edge
75 x 65 cm
29 1/2 x 25 5/8 in
Edition of 45
£500
The gold detailing on the print offers a regal and luxurious quality, which nods to the Baroque movement, which flourished in Europe from the early 17th century. The varnish screen-printed element, which lays over on the image, provides a glossy contrast to the full-bodied, matte quality of the gold detailing.

This edition follows Lago's hugely successful first gold leaf edition we released last year, which sold out instantly.

Due to the delicate nature of this print, these works will be flat packed securely in hardboard.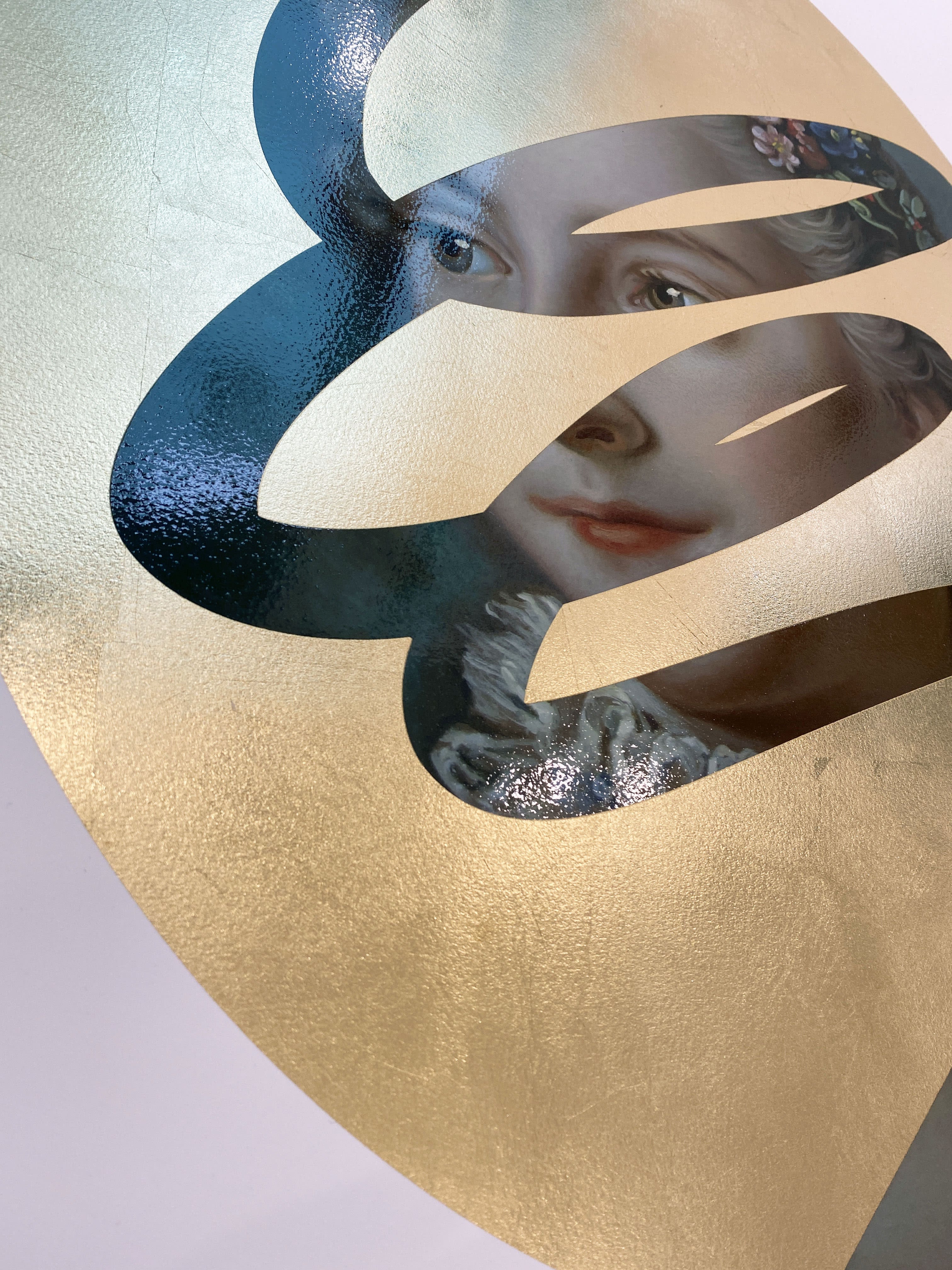 ABOUT THE ARTIST:
Spanish artist Lino Lago plays peek-a-boo with viewer's imaginations in his series Fake Abstract where he reveals glimpses of classical portraits with a single stroke. Lago treats us to snippets of a portrait through squiggles across monochrome canvases, similar to a finger dragged across a foggy glass.
The audience is left to wonder if a full Renaissance-like painting actually exists underneath the solid block of colour, or if the artist deliberately painted small portions of a portrait on the small surface. In any case, the eye-catching series lets us indulge in the juxtaposition of contemporary and classic art.
To register your interest in this print please email info@rhodeseditions.com or call +44 (0)20 7240 7909 we will be happy to help.
February 10, 2022