We are excited to announce that Ces McCully's new exhibition 'MARY & ME' has been featured in Creative Boom Magazine.
The exhibition will be hosted at Rhodes Contemporary Art from the 25.02.22 to the 26.03.22. The exhibition will showcase a selection of McCully's typographical paintings. If you would like to attend the exhibition, then please register your attendance via the button below.
Opening Reception for Ces McCully's New Exhibition
The exhibition title 'MARY & ME' is a nod to the confessional nature of the works. By putting these statements out there, McCully asks the viewer for forgiveness and understanding. Perhaps seeing ourselves in these works, we feel a little less alone in our thoughts.
McCully's choice of bright colours and textures adds to the fun, whimsical nature of the works. Almost childlike, harking back to primary school days and children's TV; the block colours add an innocence to the statements, reminding the viewer that as brutally honest as they are, they are not to be taken too seriously.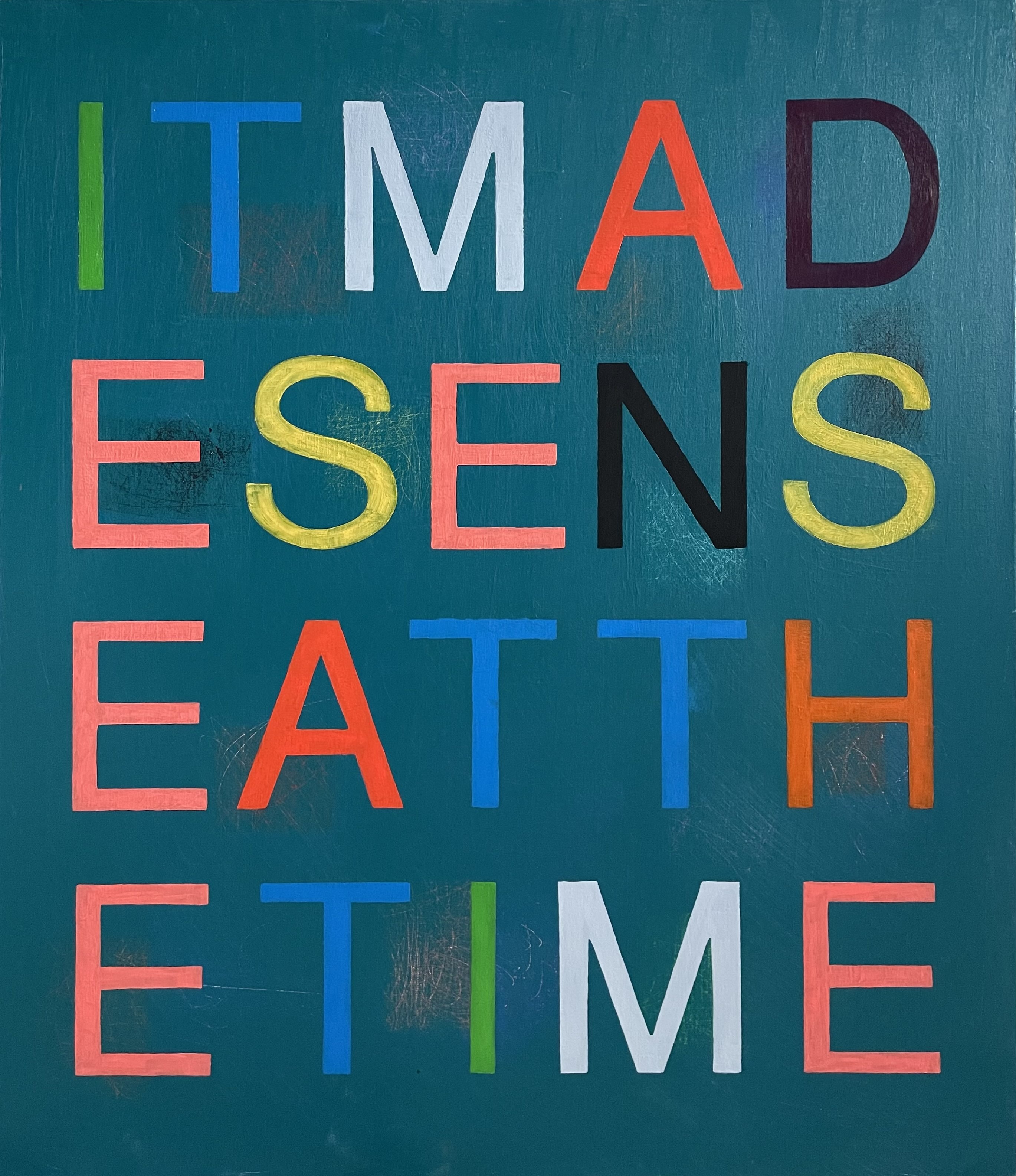 Pictured: Ces McCully, It Made Sense at The Time.
Having exhibited internationally, and featured in several Rhodes group exhibitions, we are excited to see McCully take over the space with her unique style and humour.
You can check out the article below:
Ces McCully - 'Mary and Me' Creative Boom Magazine Feature
We are really looking forward to this exhibition! you don't want to miss this one...
If you are interested in receiving the list of works that will be included in the exhibition, please contact us at info@rhodescontemporaryart.com or Tel +44 (0)20 7240 7909.
February 8, 2022