We are proud to present our next exhibition by Australian artist Ces McCully, which will showcase a brand-new collection of her iconic text paintings.
The exhibition will open on the 25th of February 2022 with the Private View taking place on the 24th of February 2022 from (6-8 pm).
You can register your attendance for the opening via the button above.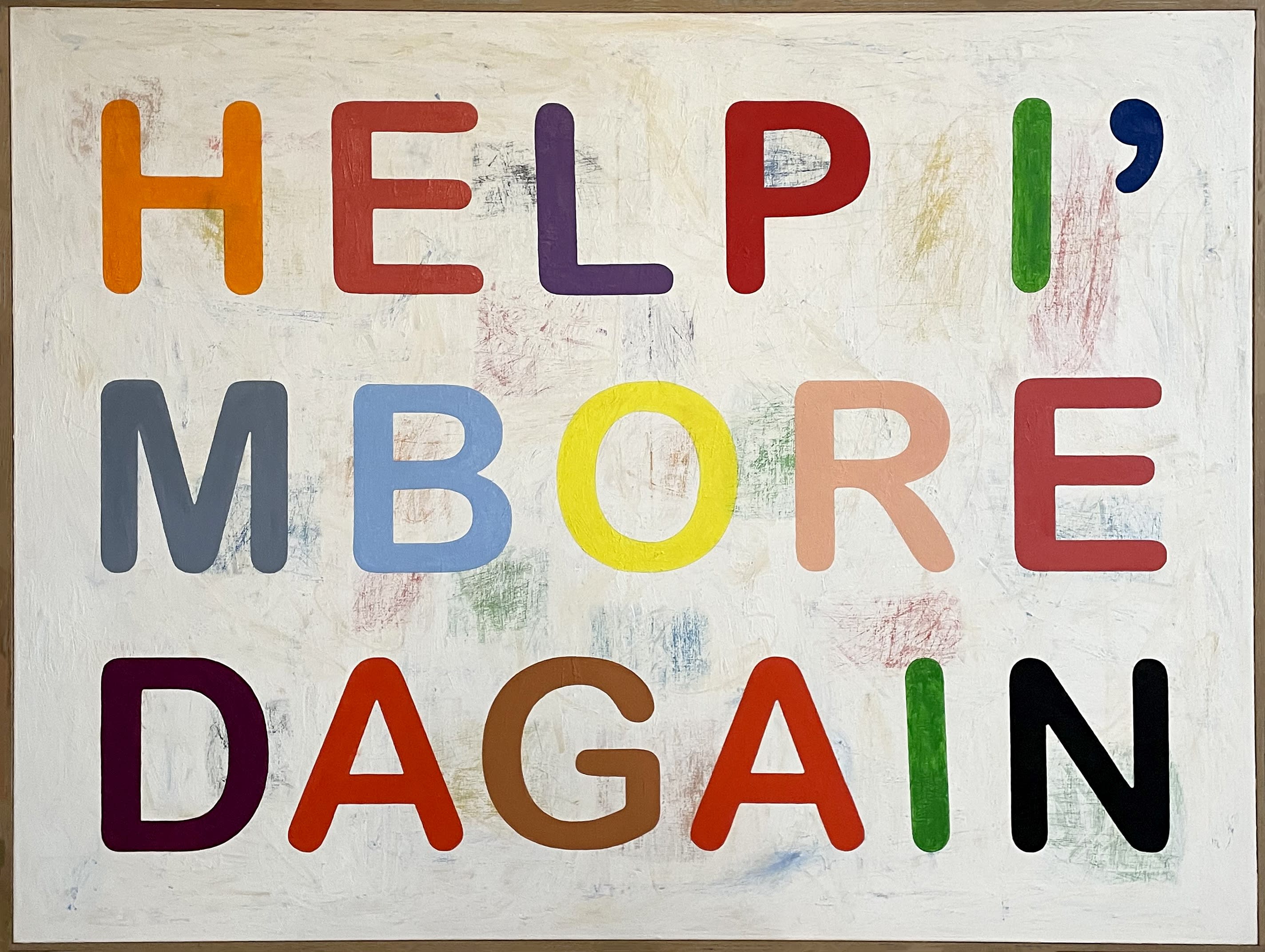 Pictured: Ces McCully, Help I'm Bored Again, 2021, Oil on Canvas, Framed in Wood, 160 x 120 cm.
McCully's new series of works are inspired by the lockdowns we have all experienced over the past couple of years, and how isolation and dependence on social media for contact influenced her and our collective psyche.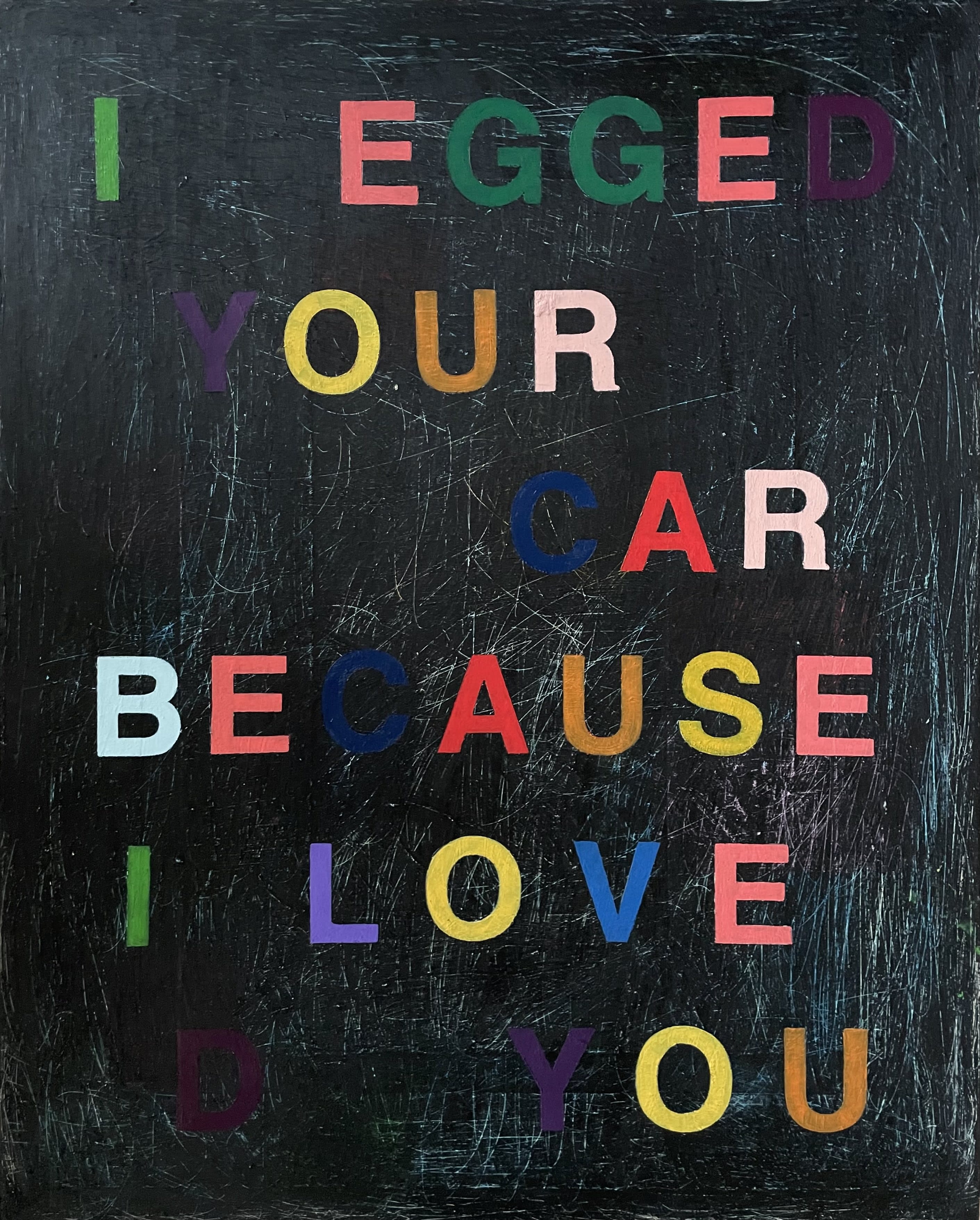 Pictured: Ces McCully, I Egged Your Car Because I Loved You, 2022, Oil on Canvas, Framed in Wood, 75 x 60 cm.
The series of textural works are both autobiographical reflection and cultural commentary. McCully explores the opposing natures of vulnerability and honesty with the digital feed, filled with memes, inciting headlines and 'authentic' moments of strangers. Her own personal experiences of isolation jarring with the perfect glow of social media.
Her words point fun at the ridiculousness of the situations we find ourselves in and the thoughts we have; brutally honest and tongue in cheek. The exhibition title 'MARY & ME' is a nod to the confessional nature of the works. By putting these statements out there, McCully asks the viewer for forgiveness and understanding. Perhaps seeing ourselves in these works, we feel a little less alone in our thoughts.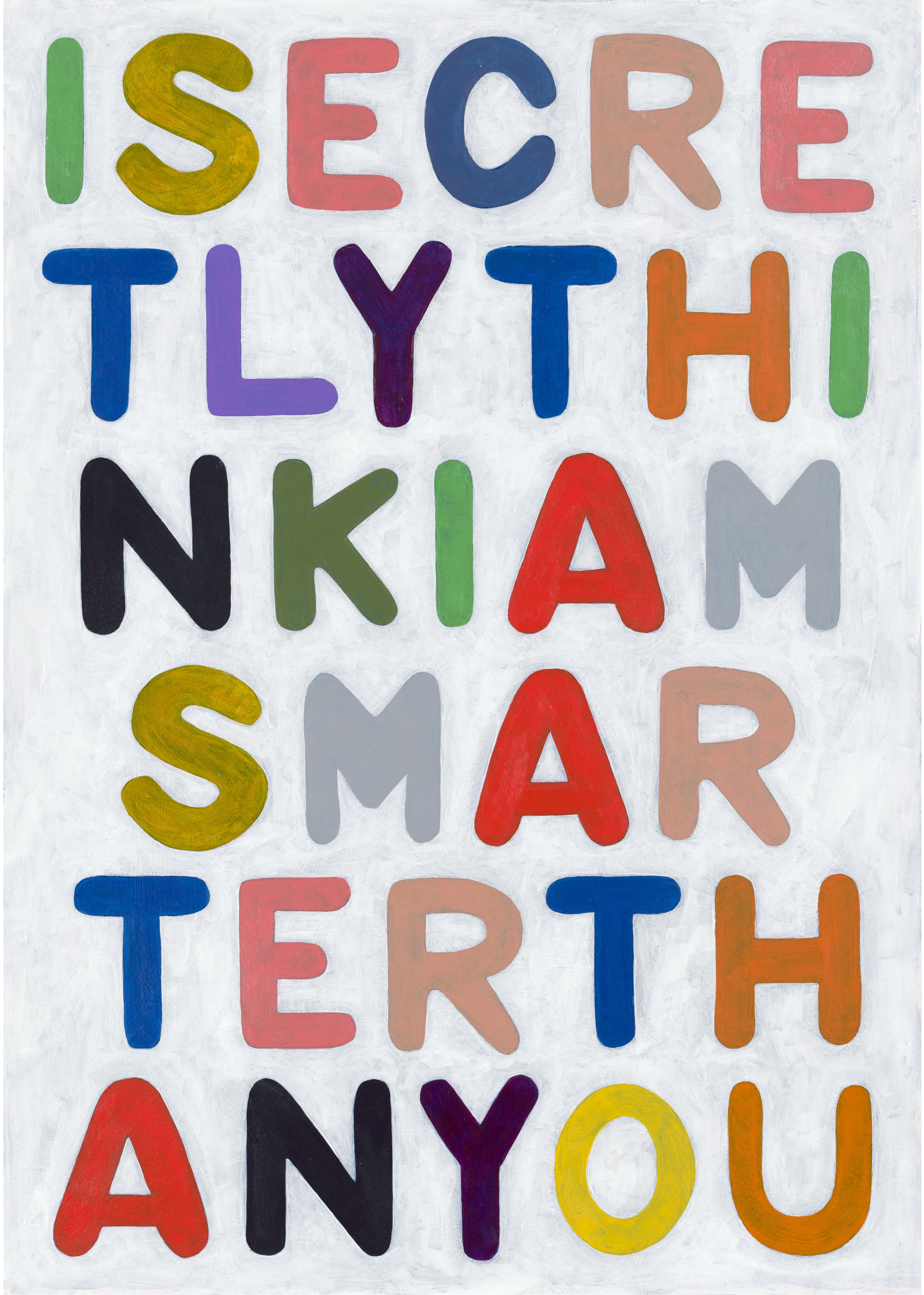 Pictured: Ces McCully, I Secretly Think I'm Smarter Than You, 2021, Oil and Acrylic on Canvas, Framed in Wood, 100 x 80 cm.
McCully's choice of bright colours and textures adds to the fun, whimsical nature of the works. Almost childlike, harking back to primary school days and children's TV; the block colours add an innocence to the statements, reminding the viewer that as brutally honest as they are, they are not to be taken too seriously.
Having exhibited internationally, and featured in several Rhodes group exhibitions, we are excited to see McCully take over the space with her unique style and humour.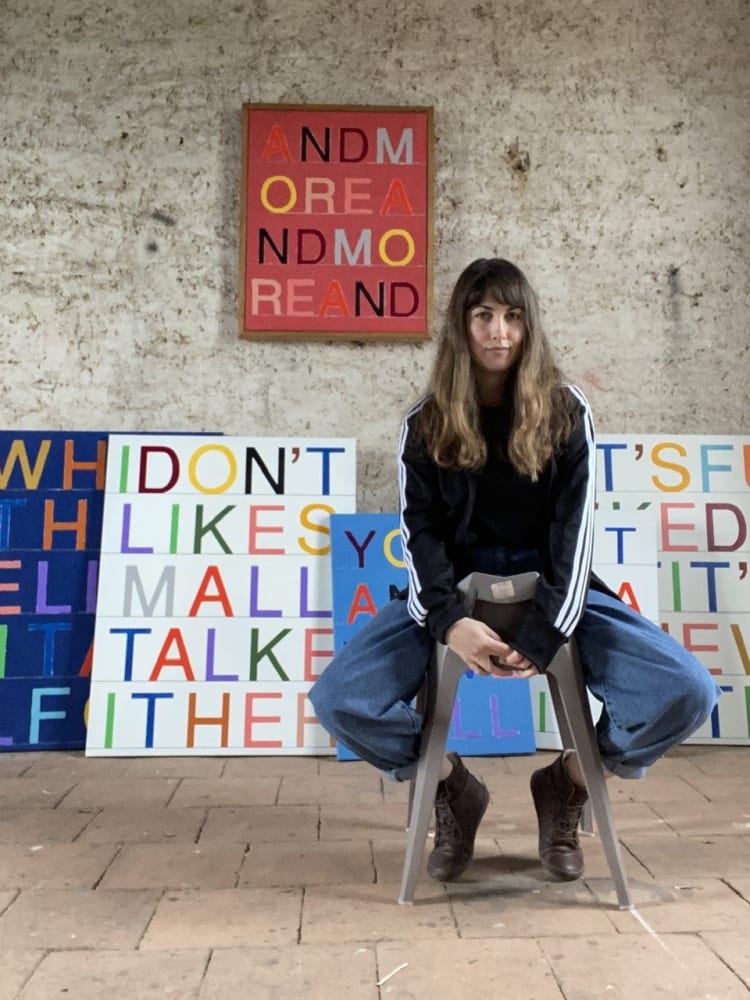 If you would like to receive a list of the works that will be included in the exhibition, or to register your interest please contact us at info@rhodescontemporaryart.com or call us on +44 (0)20 7240 7909.
We look forward to welcoming you to the exhibition!
February 3, 2022