We are pleased to announce that Nick Smith's newest print edition will be dropping tomorrow (15th of December 2021) at 4pm GMT.
The edition is called 'Heaven' and includes an innovative use of an unusual foil material which gives the print its iridescent quality.
Each print is the same, it's the individual light source that give the print its multidimensional and unique aesthetic. The edition comprises of 99 prints and is the artists perception of what Heaven may look like.
Image of a collection prints on display in the Exhibition.
With a previous career in Design spanning 11 years, Nick references his concept design and love of colour throughout his works, so it is unsurprising that the artists ideal of Heaven comprises of a vast spectrum of colours.
Link to Nick Smith 'Heaven' print sale
Artist Statement:
"This print came about through the discovery of a particularly unusual foil material which is typically used for packaging. The way it changed in the light in a phantasmagorical way immediately captured my imagination… surely this is what Heaven must look like.
I teamed up with Foilco Ltd to make this print happen. Its production pushed all involved to the limit to achieve my vision. We're dazzled with the results." - NICK SMITH
Nick Smith
HEAVEN, 2021
Heidelberg Cylinder foil and letterpress on 550 gsm paper
Signed, Numbered and Embossed
with accompanying COA
75 x 50
29 1/2 x 19 3/4
Edition of 99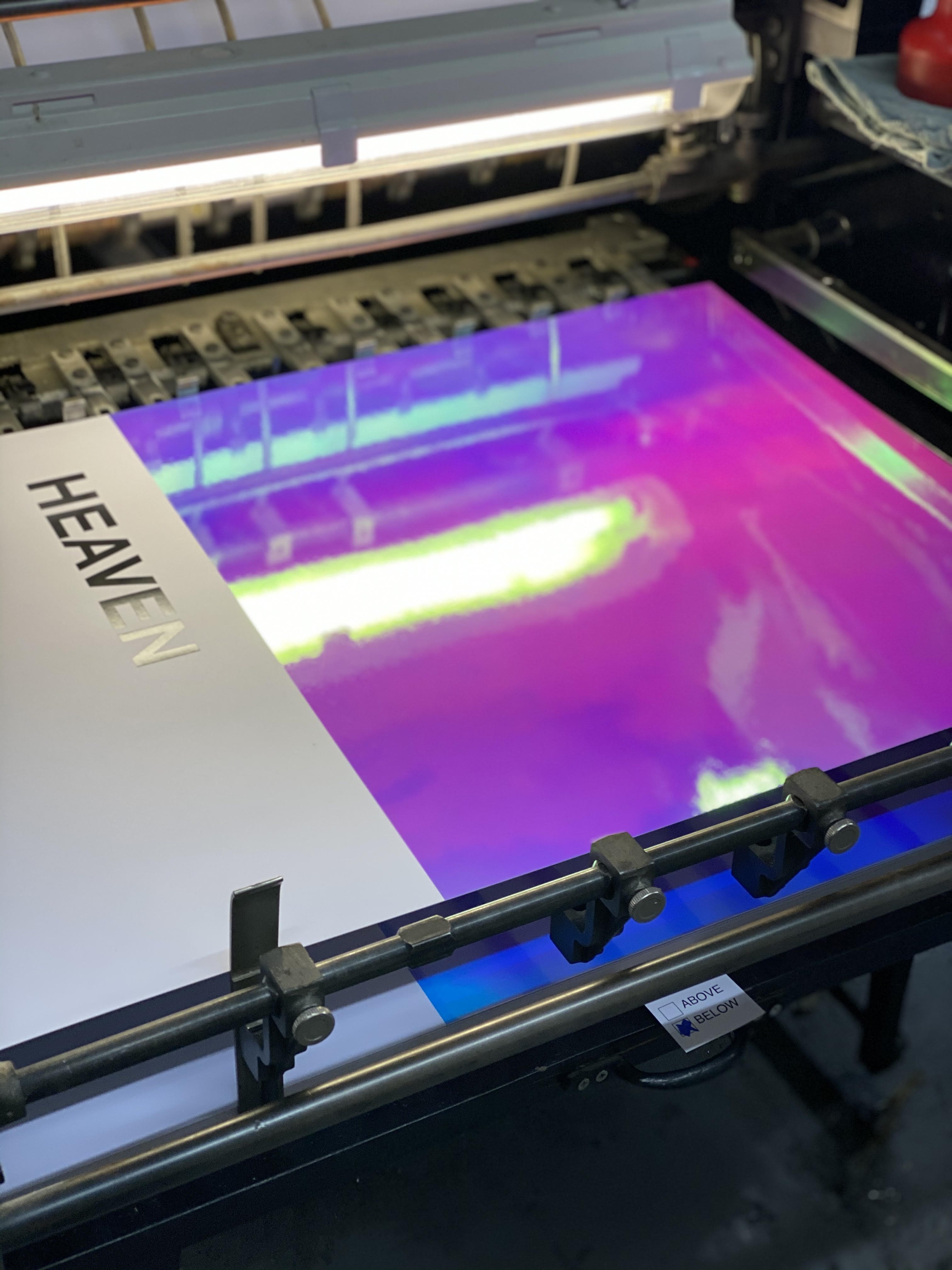 For the chance to purchase one of these prints, be ready at 4pm GMT to access the sales link. For more information about the release, Nick Smiths practice and available works please contact info@rhodeseditions.com.
December 14, 2021