We are excited to announce that we have three brand-new and exclusive Jason Tessier works available! watch this space as we have plans with Jason Tessier to release more exclusive paintings in the coming year. His unique creative process and use of colour are what really makes these works pop.
The new paintings are in his signature style and challenge the boundaries of the canvas and the traditions of painting. Jason Tessier has eliminated limitations of the conventional, through his courageous mark making and compositions.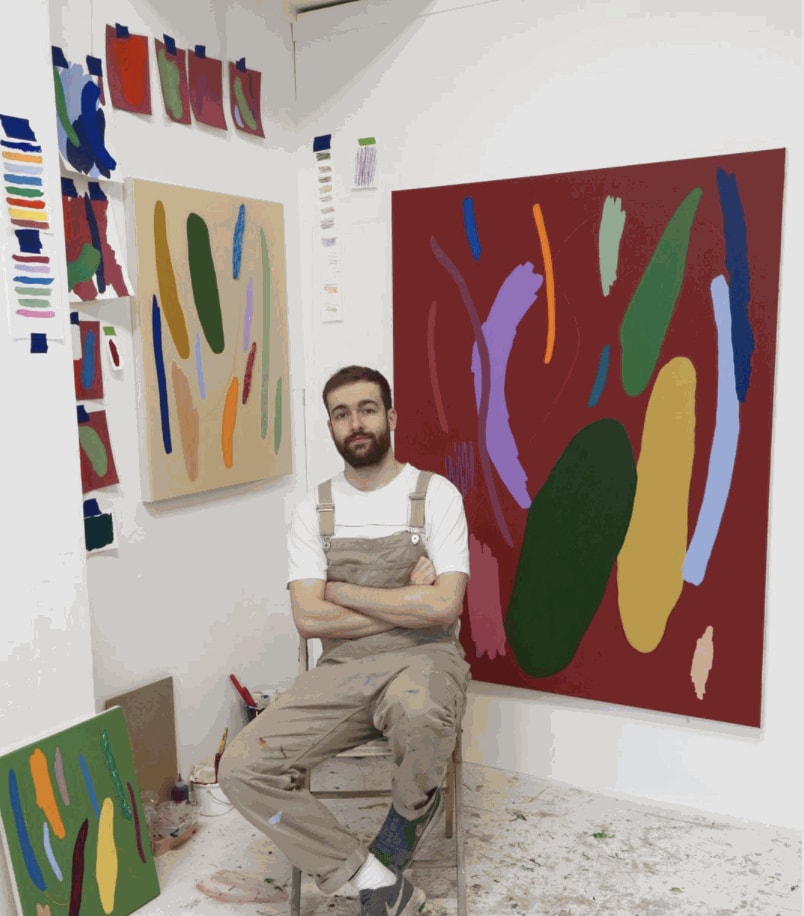 Jason with his new works in the studio, Image Credit: Jason Tessier Instagram
The works are joyful, and each brushstroke and mark made has been carefully considered. Tessier is known to work on multiple works at one time which allows for internal dialogues within the works to be present and documented.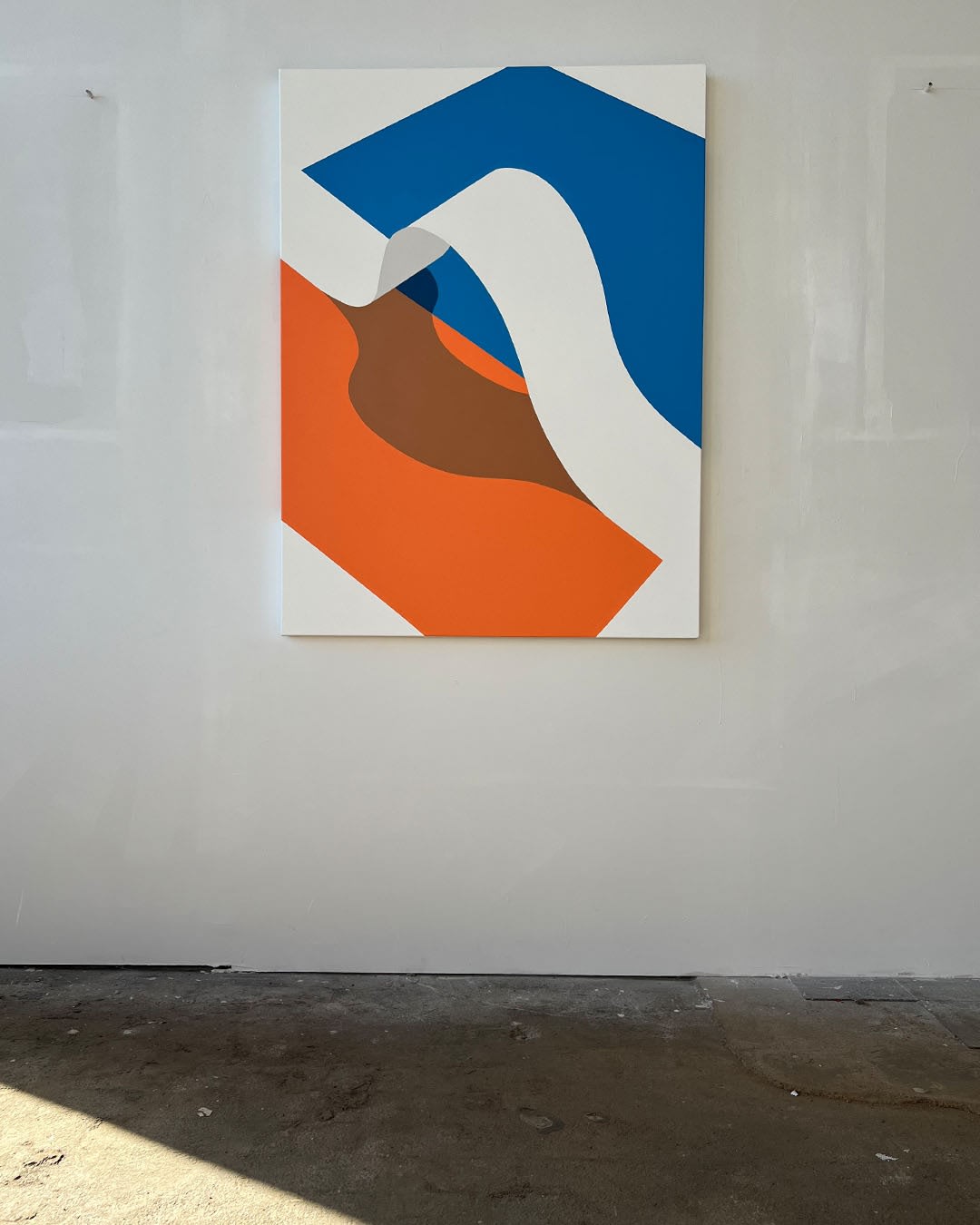 Jason Tessier
Hierarchy, 2021
Acrylic, pastel, and oil bar on canvas
160 x 120 cm
Price available on request.
Jason Tessier's practice engages with language and conversations surrounding the significance and complexity of contemporary painting. His paintings engage with both the visual and physical elements of painting.
His work experiments with the materialistic properties of the canvas and the materials placed upon it. Working with a variety of mediums, Jason complicates the paintings surface with traces, marks, and interventions.
His elemental compositional structures are activated by sensuous colour and various improvised gestural and incidental actions.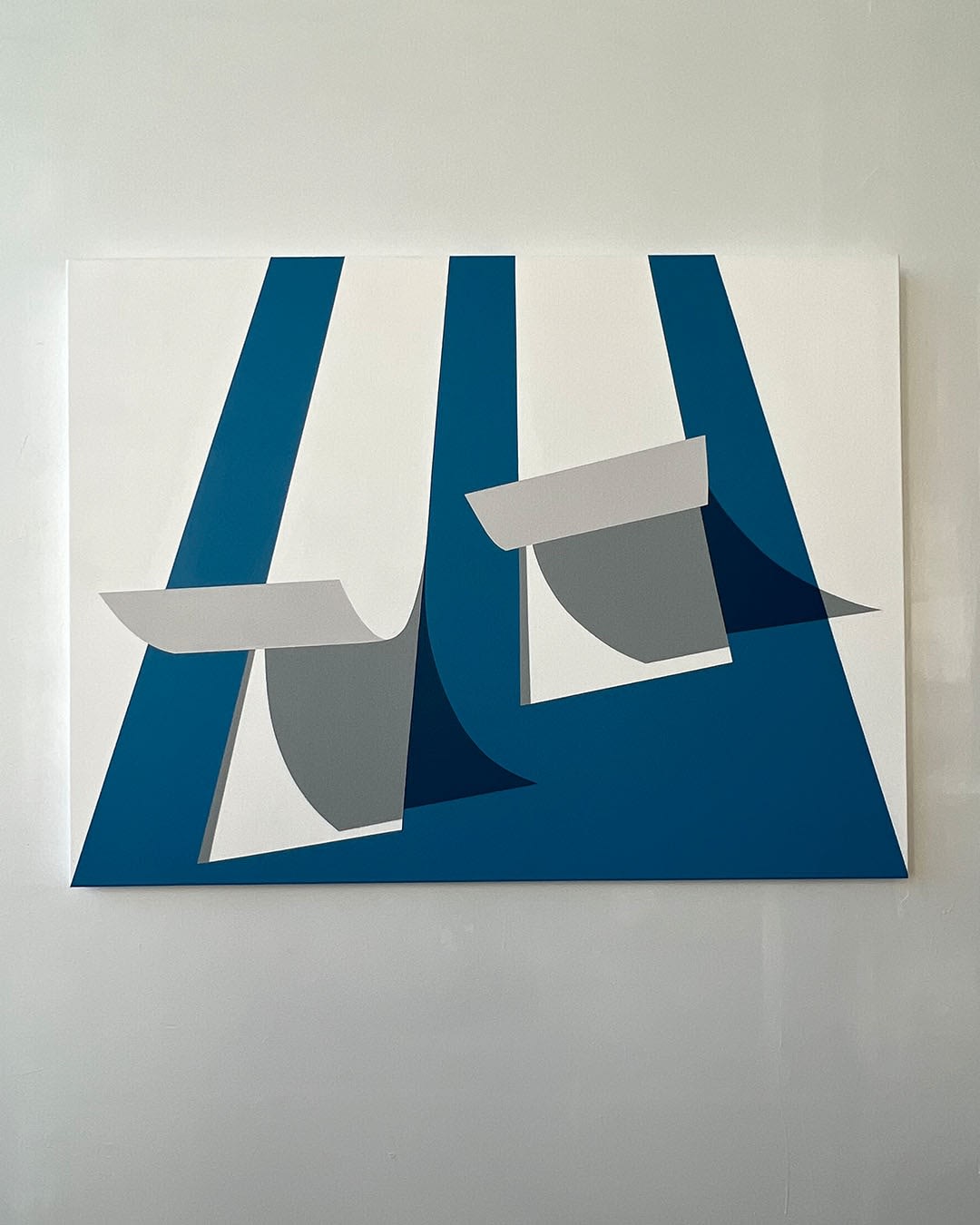 Jason Tessier
Storefront Mannequin, 2021
Acrylic, pastel and oil bar on canvas
160 x 120 cm
Price available on request.
The use of oil bar on the canvas makes a stark contrast between the acrylic paint and creates tangible textures. As the paintings are abstract not figurative, Tessier invites the viewers to reflect on their own emotions and personal connections the works evoke for the viewer.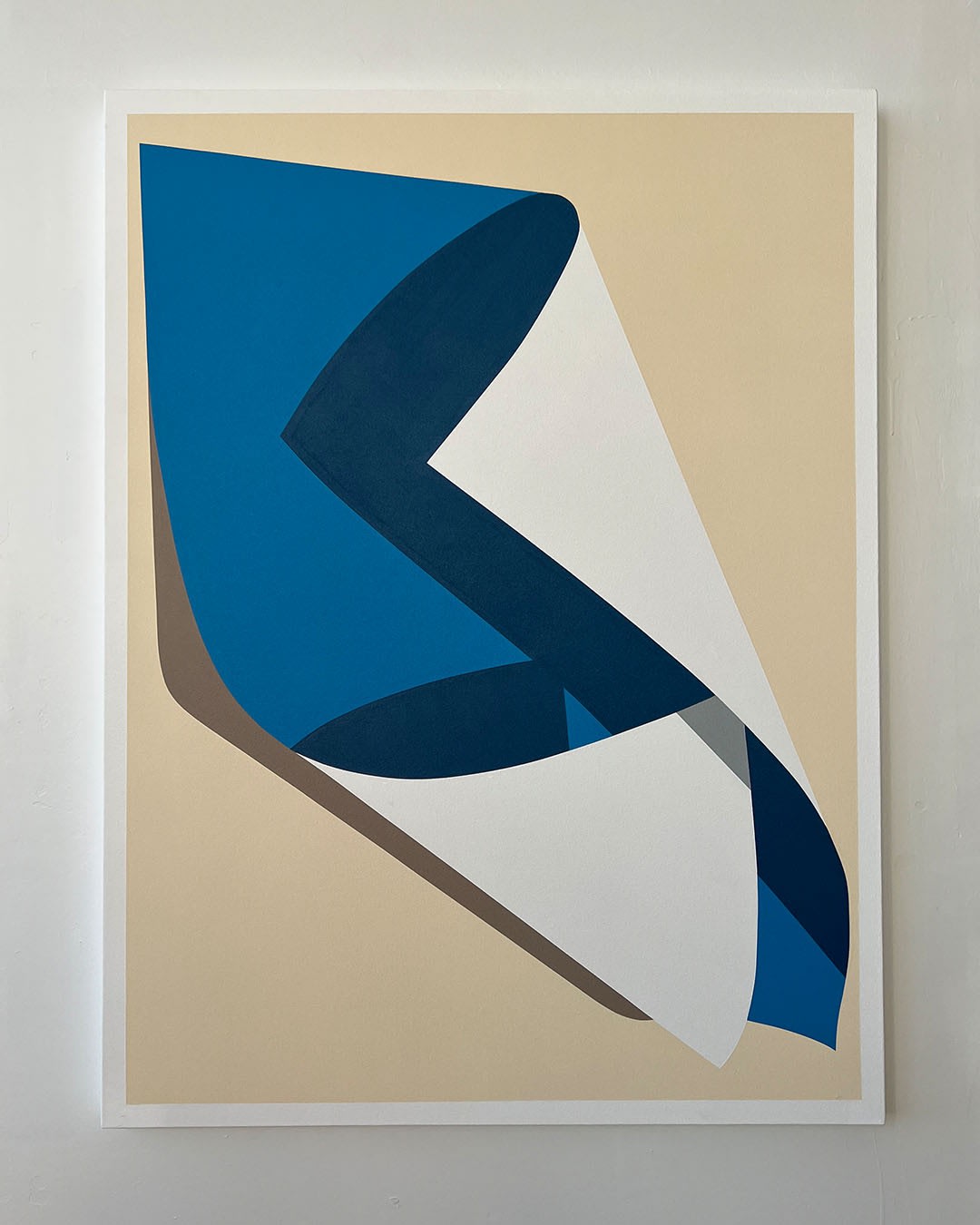 Jason Tessier
Midnight Drive, 2021
Acrylic, pastel and oil bar on canvas
160 x 120 cm
Price available on request.
If you are interested in any of these new works by Jason Tessier or would like further information on the works that we have
available,
then please contact info@rhodescontemporryart.com or
Tel
+44 (0)20 7240 7909
. We look forward to hearing from you!
November 26, 2021