During lockdown, Nick Smith reached out to 550 people via Instagram to take part in his new 'Instagram Psycolourgy' project.
The project encouraged audience/viewer participation in a time of great adversity and separation. By inviting the viewer to contribute to the artwork, the creative process became a collaboration, an opportunity to share their personal relationships to colour and the memories they evoke.
The artist asked participants to share with him a colour and a word that they associated with that specific colour. Nick stated that many of the entries involved personal stories and emotional connections to the colour they chose. The end result of the project created an abstract work assembled chronologically, left to right in 19 rows of 29.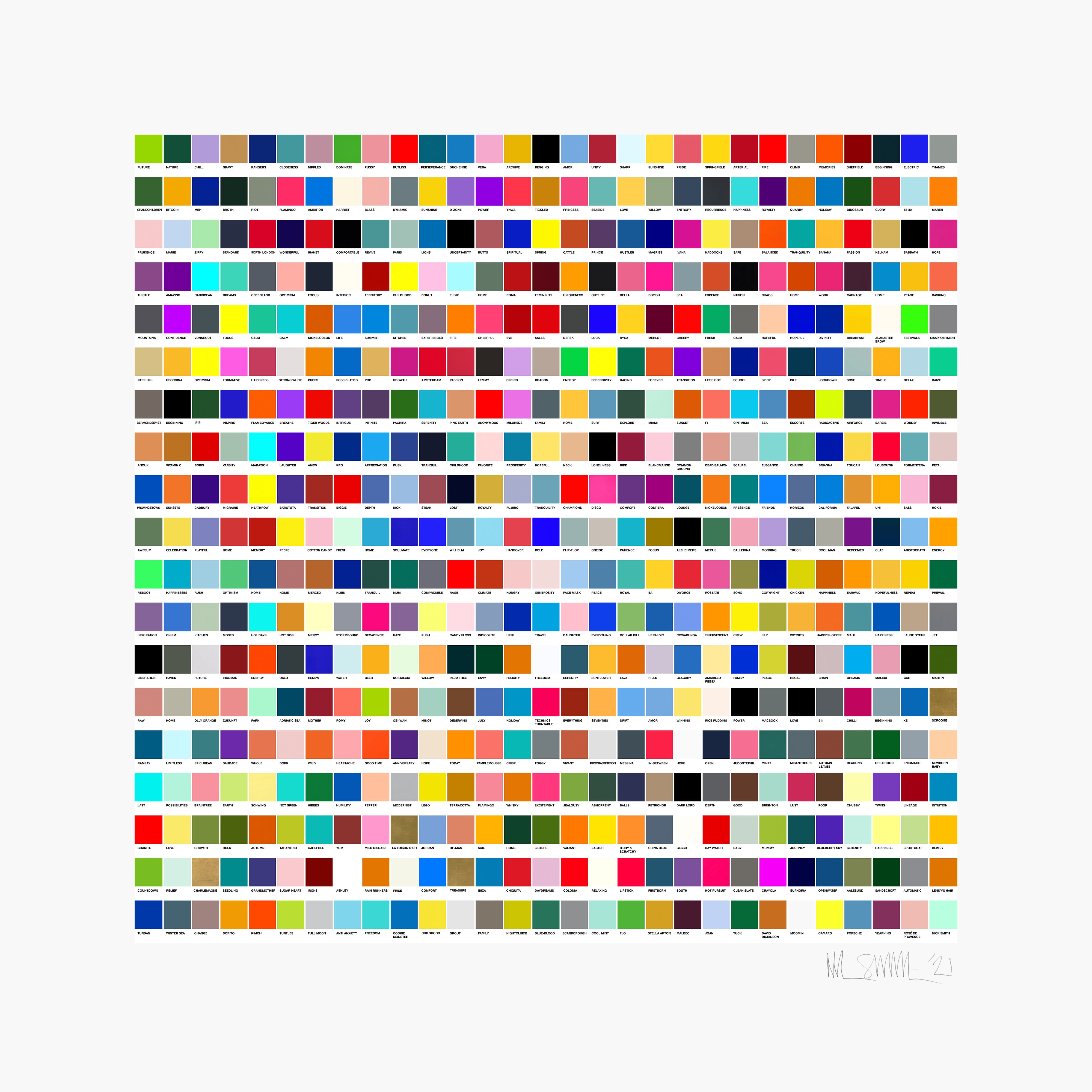 Pictured: The final original artwork.
Nick decided to call the project 'Psycolourgy' referencing the psychological power colour has on each of us. It is interesting to note how colours can draw out certain emotions in people and how they can provoke memory association.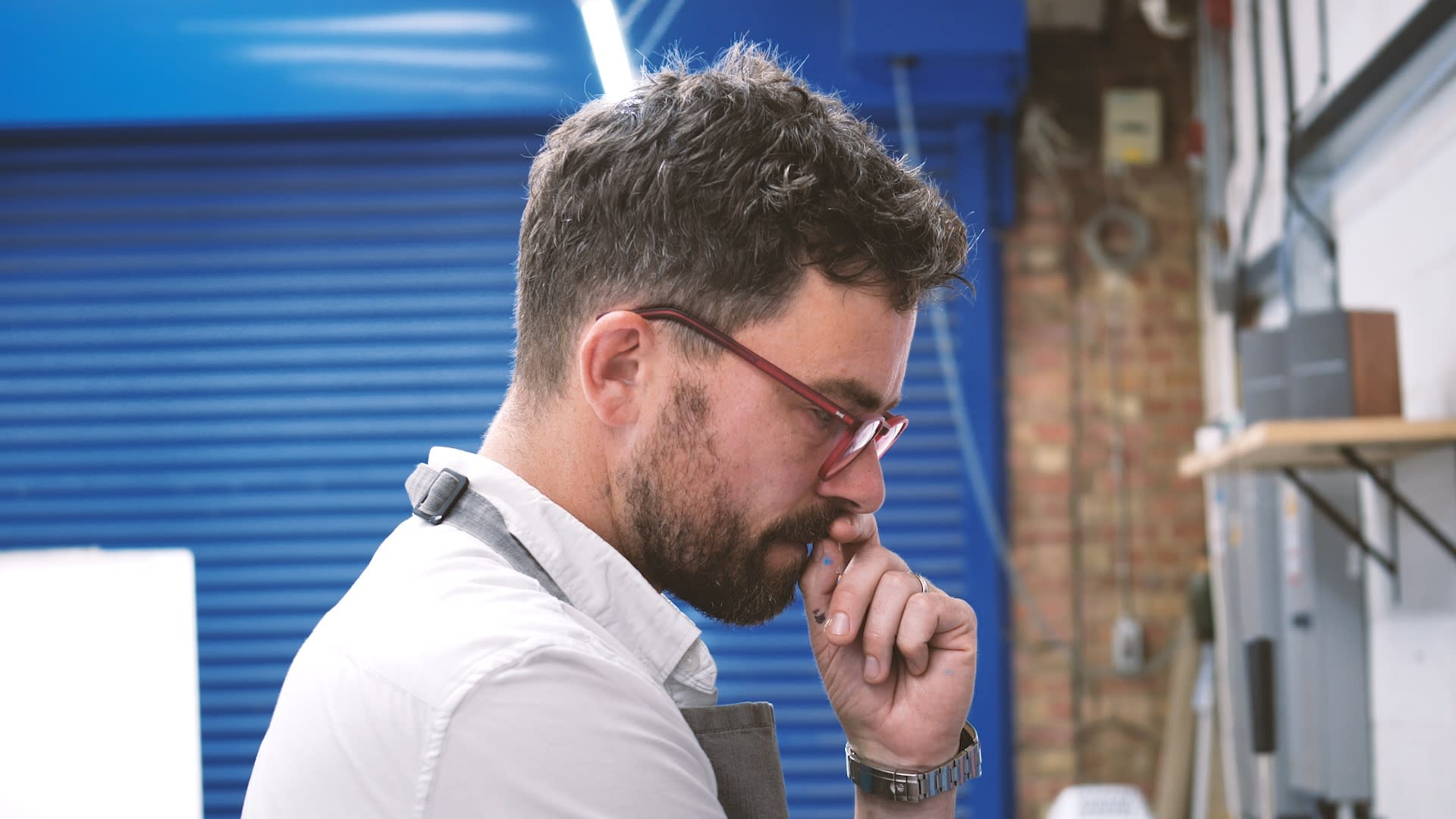 The original 'Instagram Psycolourgy' artwork will be showcased as a part of Nick Smiths upcoming solo exhibition 'Psycolourgy 2.0'. The exhibition will be hosted at 15 Bateman Street from the 2nd to the 7th of December 2021.
This body of work which will be showcased in this exhibition further explores word colour association. From early days as a designer, Nick collected colour swatches. Playing with them on his desk, creating different shapes, images, and tessellation's, he explained that word colour associations were a natural progression from there.
His interest in words has progressed since then, building up what he describes as a collection of interesting, curious, or captivating words and vocabulary which he uses in his work.
As you can see from the video linked above, the words and colours included are emotive and each colour chip tells a unique story.
To register your interest in the exhibition and the original artworks that will be featured, please contact info@rhodescontemporaryart.com or call +44 (0)20 7240 7909.
November 19, 2021