Recently spotted around the streets of London, Nommiss's famous girl motif has appeared in notorious London street locations, such as China Town and Mayfair.
These iconic figures are playful and captivate the London public on their commutes and daily strolls around the city. It's not hard to see why the image appeals to Nomiss' growing following.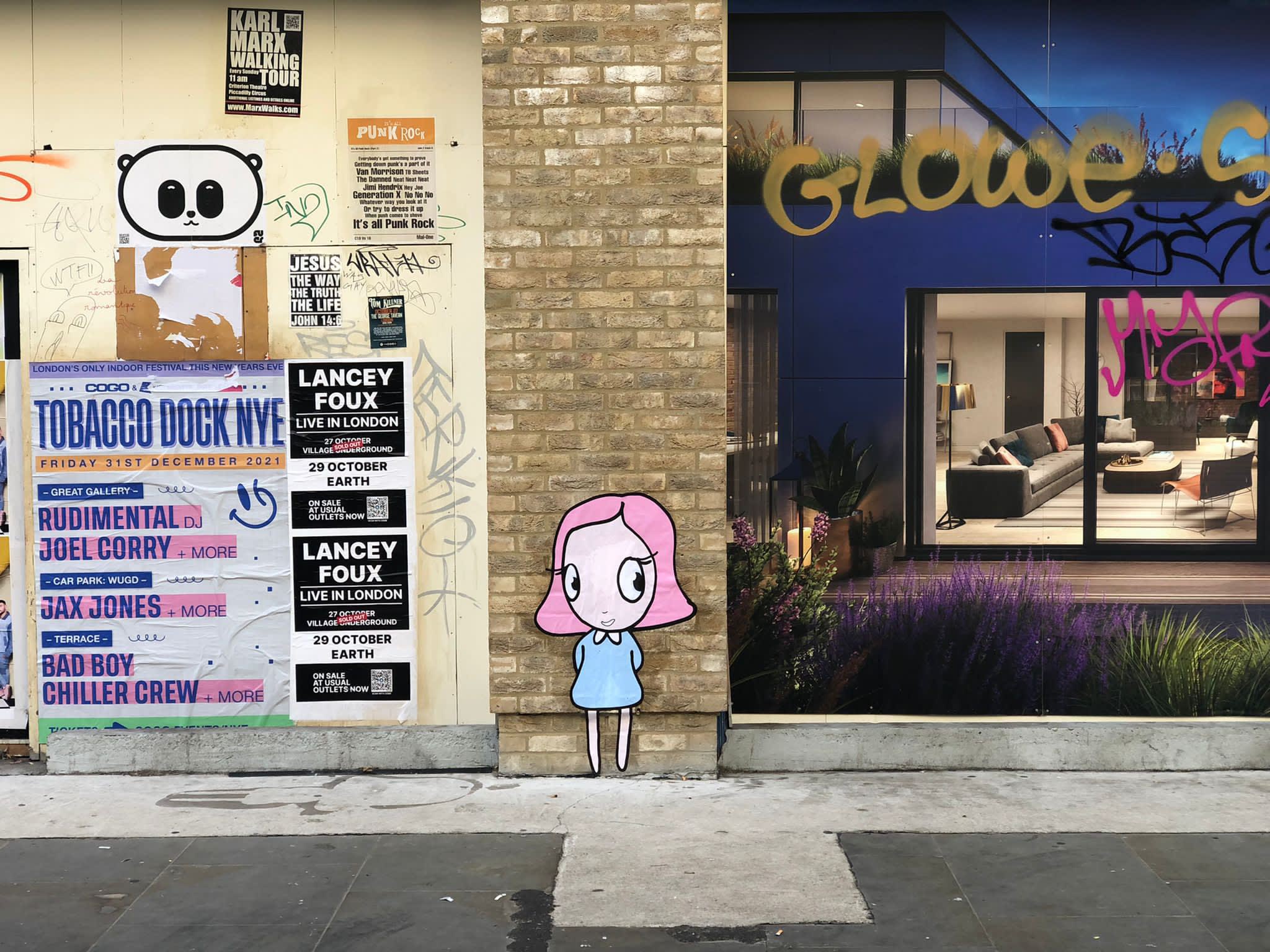 Nomiss is a contemporary painter based in London. Coming from a career of illustration and art direction, their 'girl' character has developed over time to become a signature image.
The girl motif is playful, hopeful; an ageless anonymous character. The enlarged eyes are a nod to contemporary Japanese painters such as Yoshitomo Nara and kawaii aesthetics. Kawaii is a Japanese concept best translated as 'cuteness'. Epitomized by Manga comics, Hello Kitty merchandise, and the Pokémon franchise, the kawaii aesthetic is a prominent aspect of Japanese popular culture.
The works' clean lines and defined style create a niche positioning amidst artists such as Kaws and Roy Lichtenstein, taking a thick cartoon-like black outline, and elevating it on canvas.
The way the simple lines are enlarged in this way emphasise the imperfections such as the slight blotting of ink where the line ends. The works are so refined and smooth, these imperfections remind the viewer that this immaculate work is in fact hand made.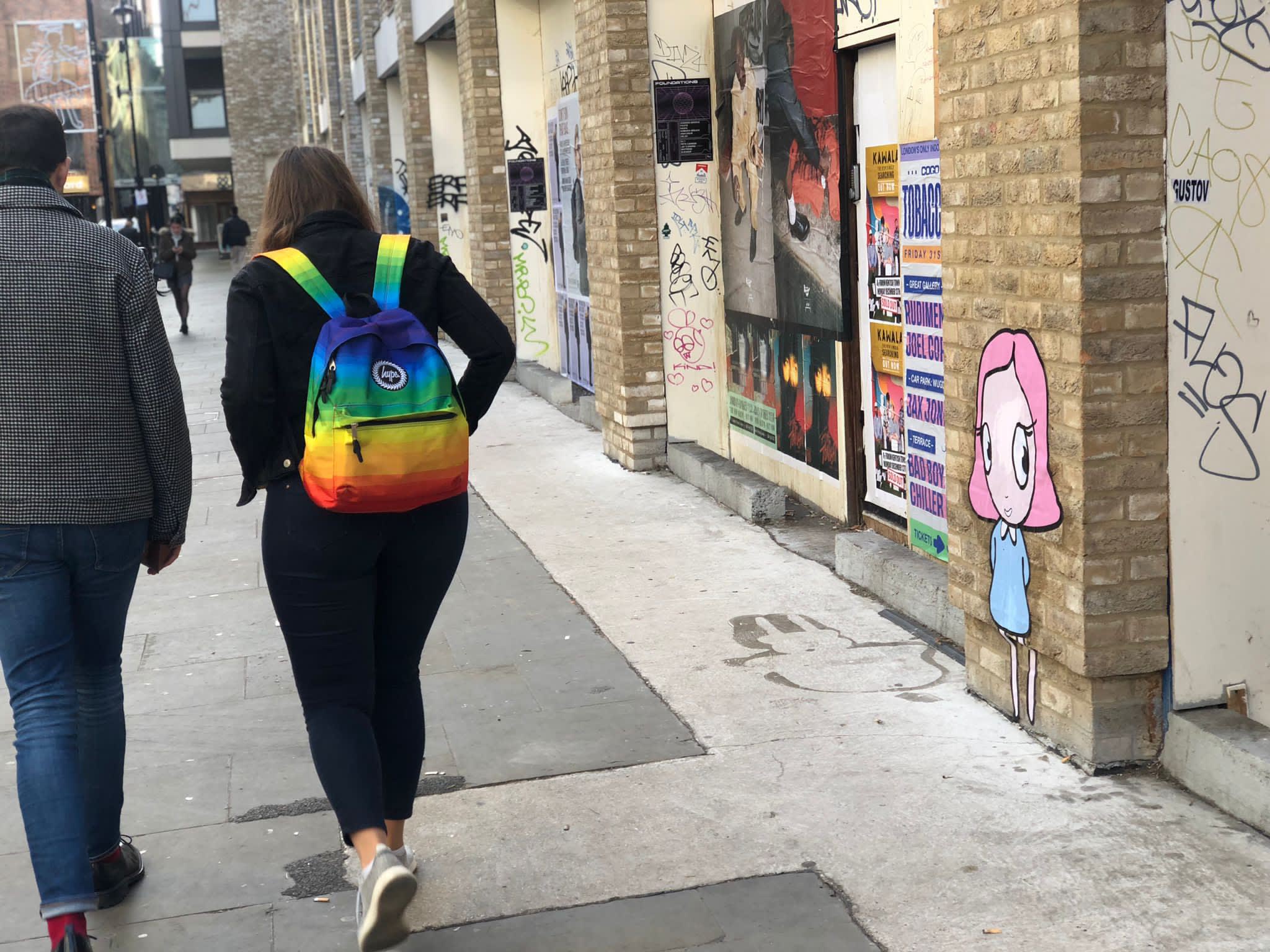 If you would like to find out more about the Nomiss works we have available, please contact the gallery at info@rhodescontemporaryart.com or call +44 (0)20 7240 7909. We'd be happy to help!
November 11, 2021