We are pleased to share with you that MASER is walking 220km over six days across the Irish countryside. His walk begins in Dublin and will finish in Galaway. This subject matter has been formative in the creation of his most recent collection of artworks for his solo exhibition 'Hinterland' which is currently showcasing at the gallery.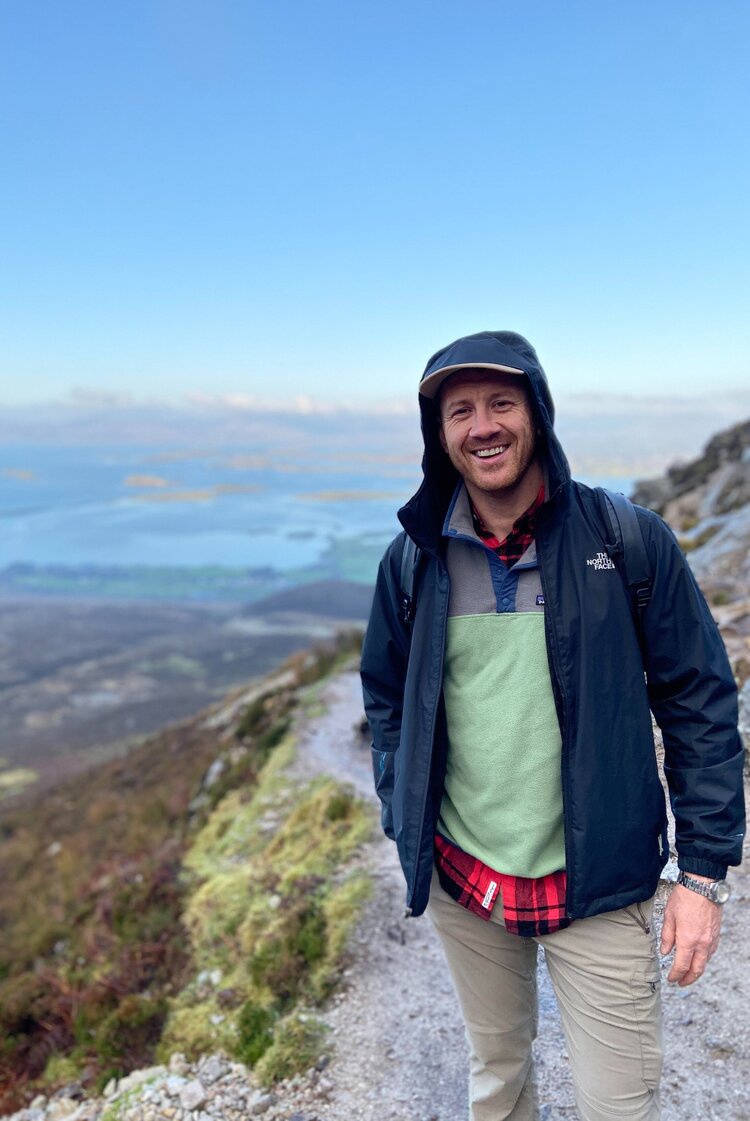 MASER pictured beginning his walk across the Irish countryside. Image Credit: Dublin Boys Club.
His recent artworks take inspiration from the time MASER has spent in his native Irish countryside and his experiences and relationship to it. As an avid hiker and sea swimmer, MASER has taken-on many landscapes across Ireland and the UK in pursuit of mindful moments, which connect him to the elements of nature and an inner feeling of presence.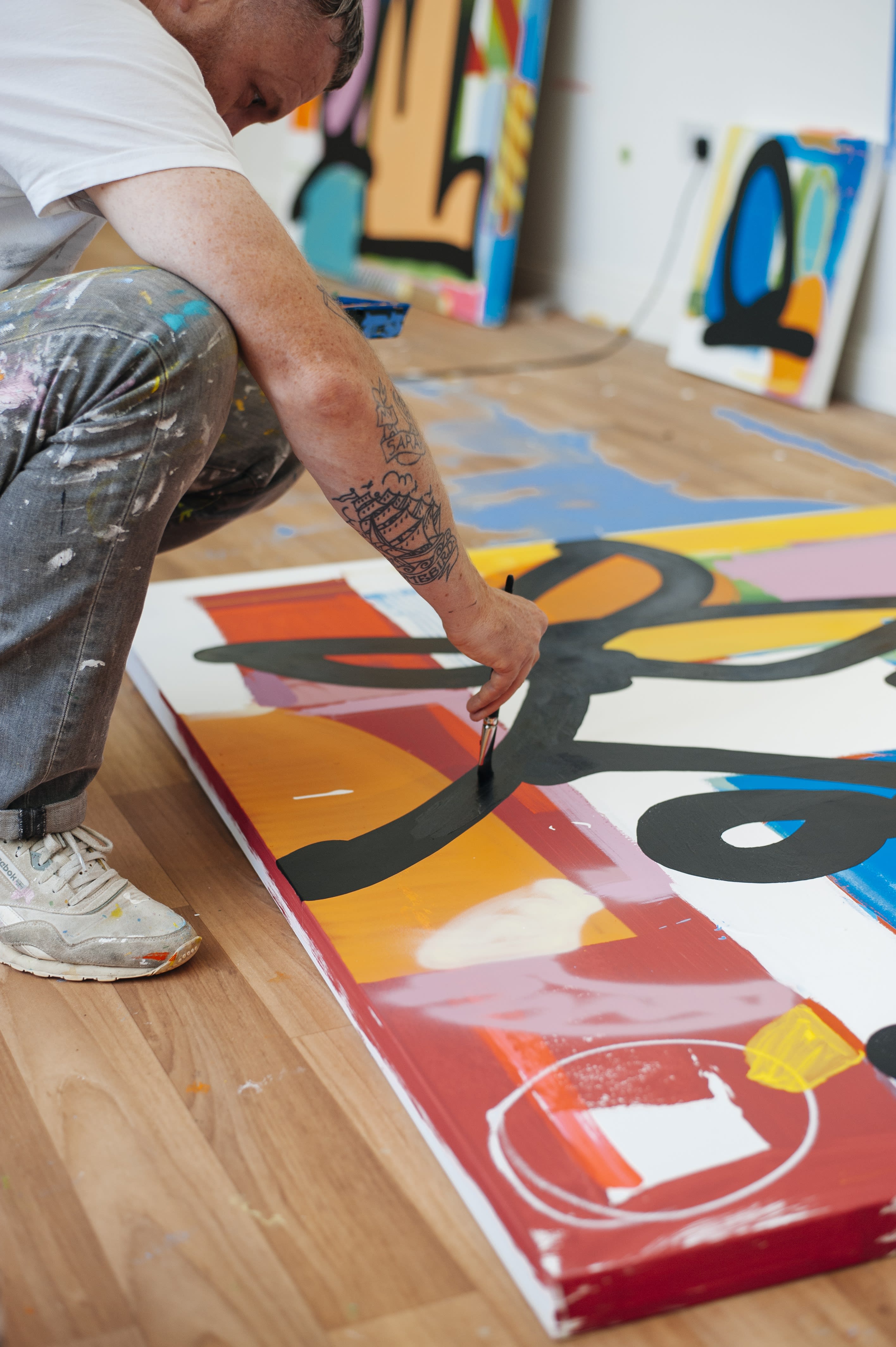 MASER's regular experiences in the outdoors bring a sense of grounding to the artist, acting as a sounding board to clear his mind and alleviate stresses of daily life. These paintings, although visually bold and exciting are about finding an inner peace and an environment where you can truly be yourself.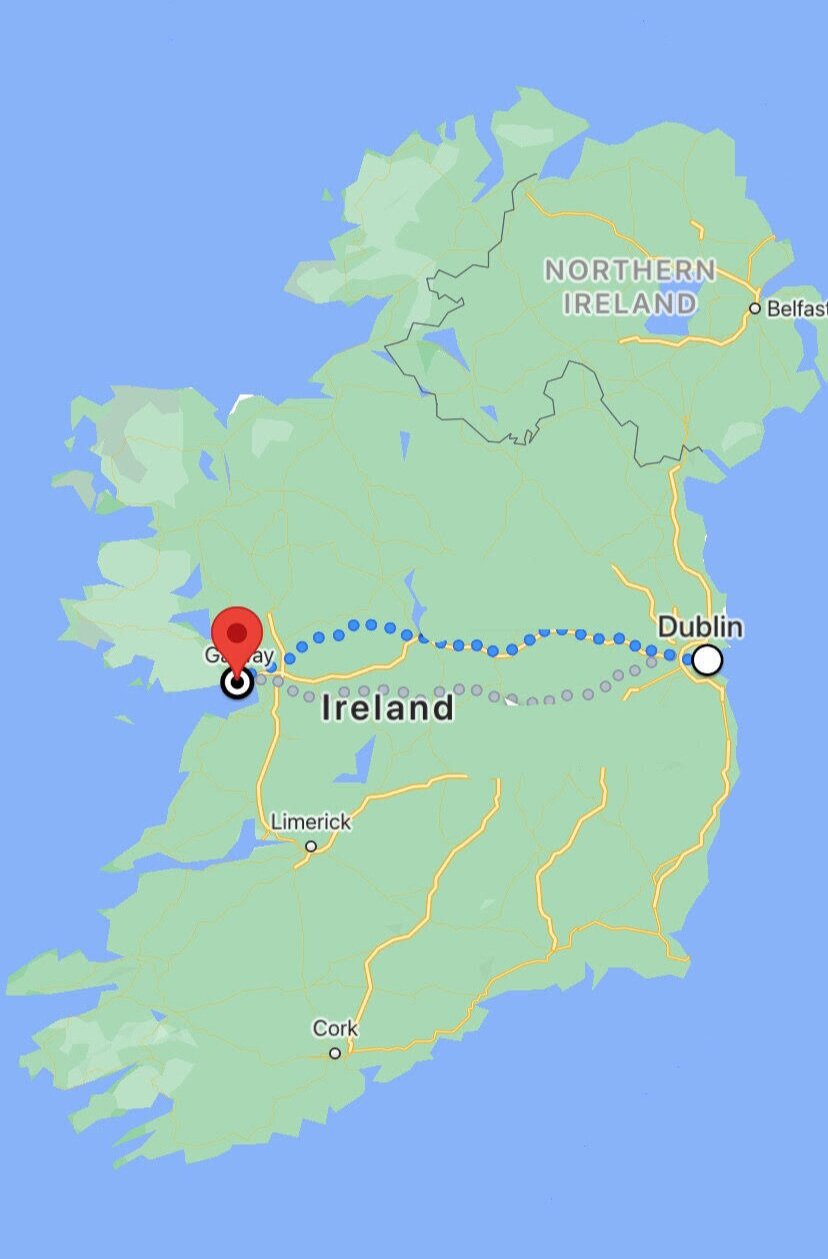 The artist will be walking across the counrty this week, from Dublin to Galaway.
Image Credit: Dublin Boys Club
Maser currently is showcasing his solo exhibition 'Hinterland' at the gallery, the show will finish on the 20th of November, so there's still plenty of time to catch the exhibition. You don't want to miss it!
If you would like to see MASER's artworks that we have available, please contact us at info@rhodescontemporaryart.com for further information or call +44 (0)20 7240 7909. We'd be happy to help!
November 2, 2021