We are excited to announce that Prague's Festival of Light 'Signal Festival' is currently showcasing contemporary artist, Jan Kaláb's AR sculpture 'Mechanic Galaxy'. This is the first time that Prague has seen AR technology featured in its annual Festival of Light.
Jan Kaláb has brought together his conceptual ideas, which challenge's gravity itself by using augmented reality to create an interactive viewing experience for his audience.
The festival hosts five artists in total, in Jan Kaláb's native country the Czech Republic, where his creative journey began as a street artist. From the very beginning, Jan challenged the traditions of street art by making 3-D graffiti - which ties into his pursuit of finding new and imaginative ways to present his art practice.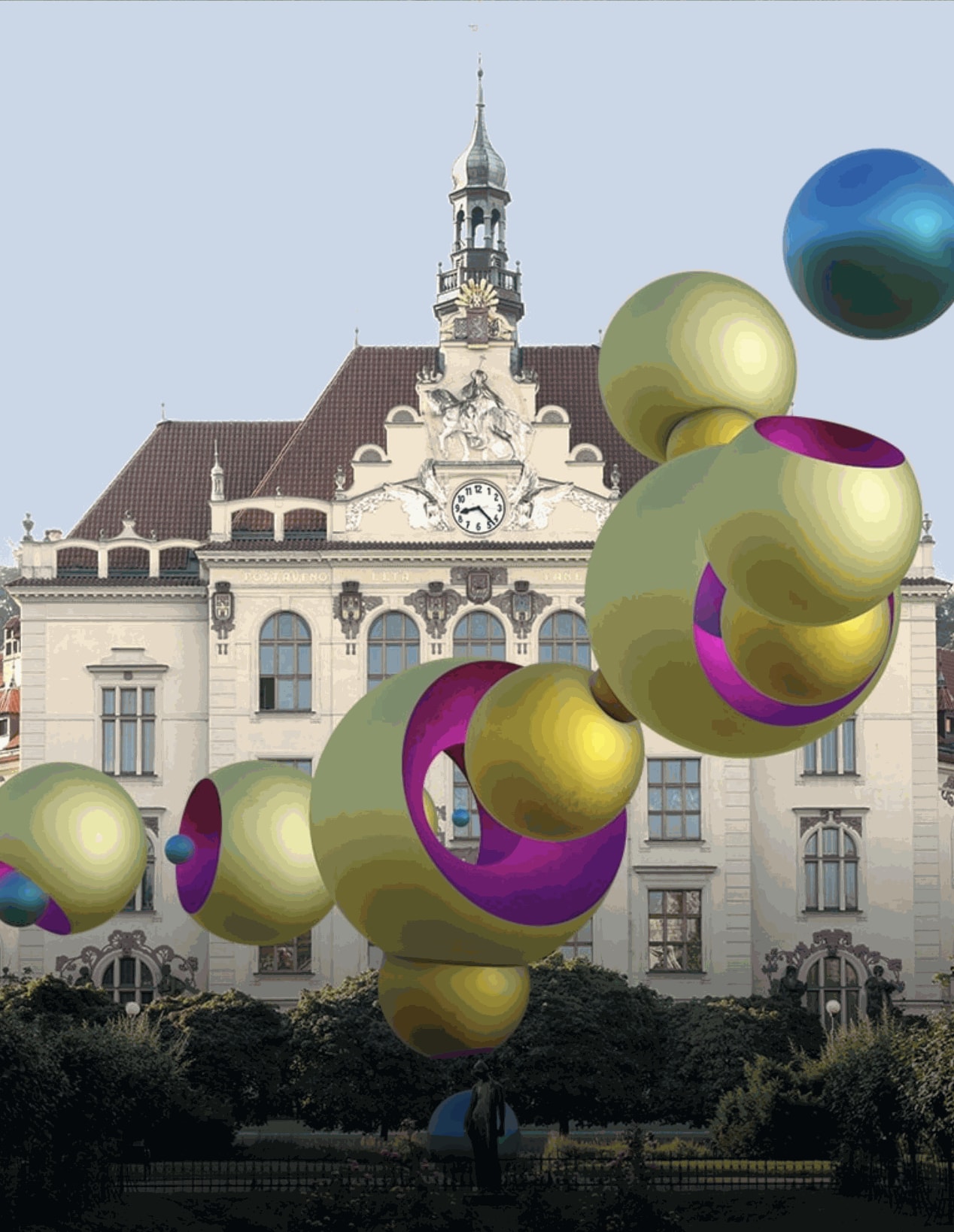 Jan Kalábs 'Mechanic Galaxy' AR installation Image Credit: Signal Festival.
The work includes spheres of differing, metallic toned colours. The kinetic movement breathes life into the sculpture which smoothly rotates in its suspended state.
Aligning with Kaláb's exploration of space, colour gradient and shape, 'Mechanic Galaxy' explores the different possibilities of art, where the artwork is not limited by scale, material cost or gravity.
The artwork poses a fresh take on large-scale sculpture and the new and innovative ways that it can be presented to its audience. This immersive artwork can be viewed on a mobile phone, as the non-physical installation exists in a virtual, digital space.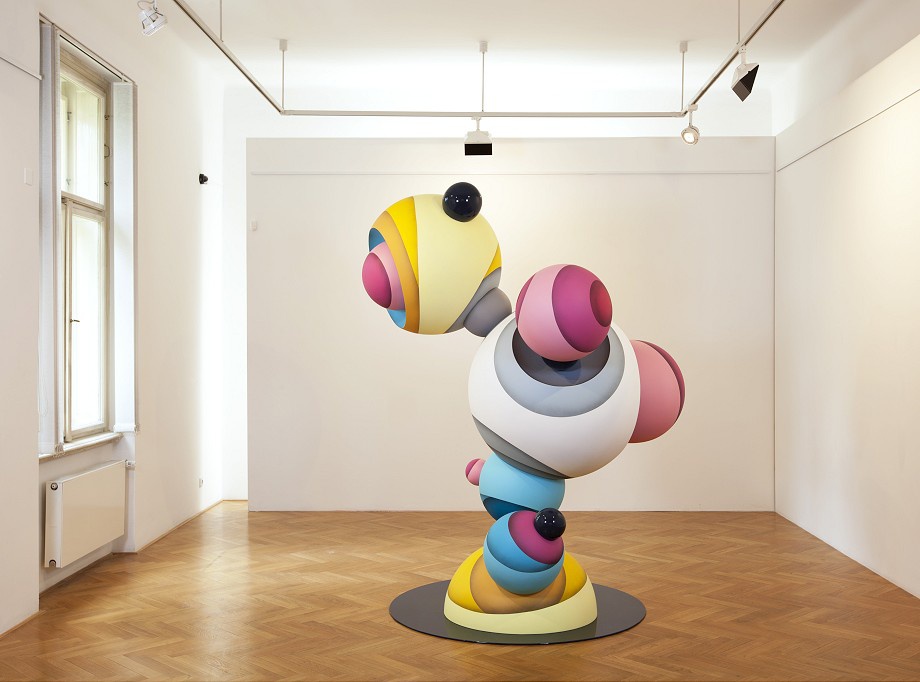 An example of Jan Kaláb's physical sculpture style. Image Credit: Arrested Motion.
As a graffiti pioneer, Jan Kaláb made his name in the late 90s. As his work developed, he found a new way to push his own limits and challenge himself by making 3-D Graffiti. In a pre-pandemic world, it is apparent how AR can make artworks accessible to audience in outdoor spaces, in a positive environmental and economic context.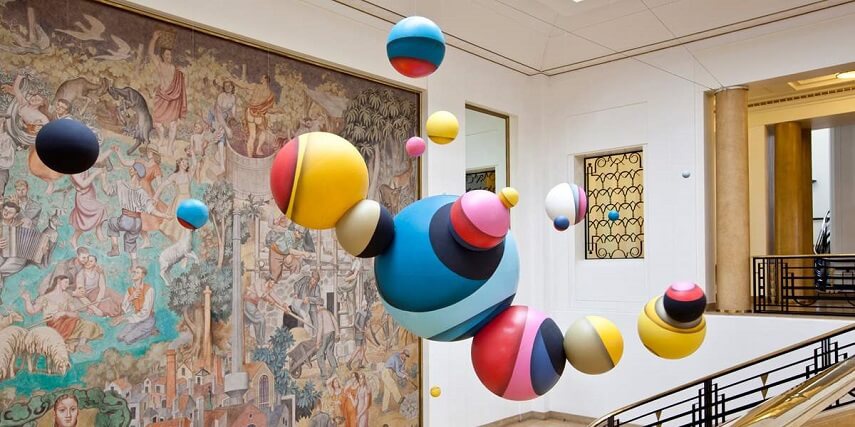 You can see that suspended sculpture has been an interest to Jan Kaláb in his previous works. It is interesting to see how this has been reflected in 'Mechanic Galaxy' using AR technologies in his newest project. Image Credit: ArtPlugged.
As an artist who is used to pushing the boundaries of his craft, we can see that AR could become a useful medium for Jan Kaláb to present his practice and we can't wait to see his next AR project!
For all enquiries about Jan Kaláb's work, please contact the gallery on +44 (0)20 7240 7909 or email info@rhodescontemporaryart.com to receive further information.
October 27, 2021