Last night was the much-anticipated opening for Maser's solo exhibition, Hinterland. The opening saw the Irish artist join the celebrations in London and meet his guests. Collectors were also invited to meet the maker of Maser's bright and colourful works. This was a fantastic opportunity for viewers to get an invaluable insight into the artworks and the concepts behind them.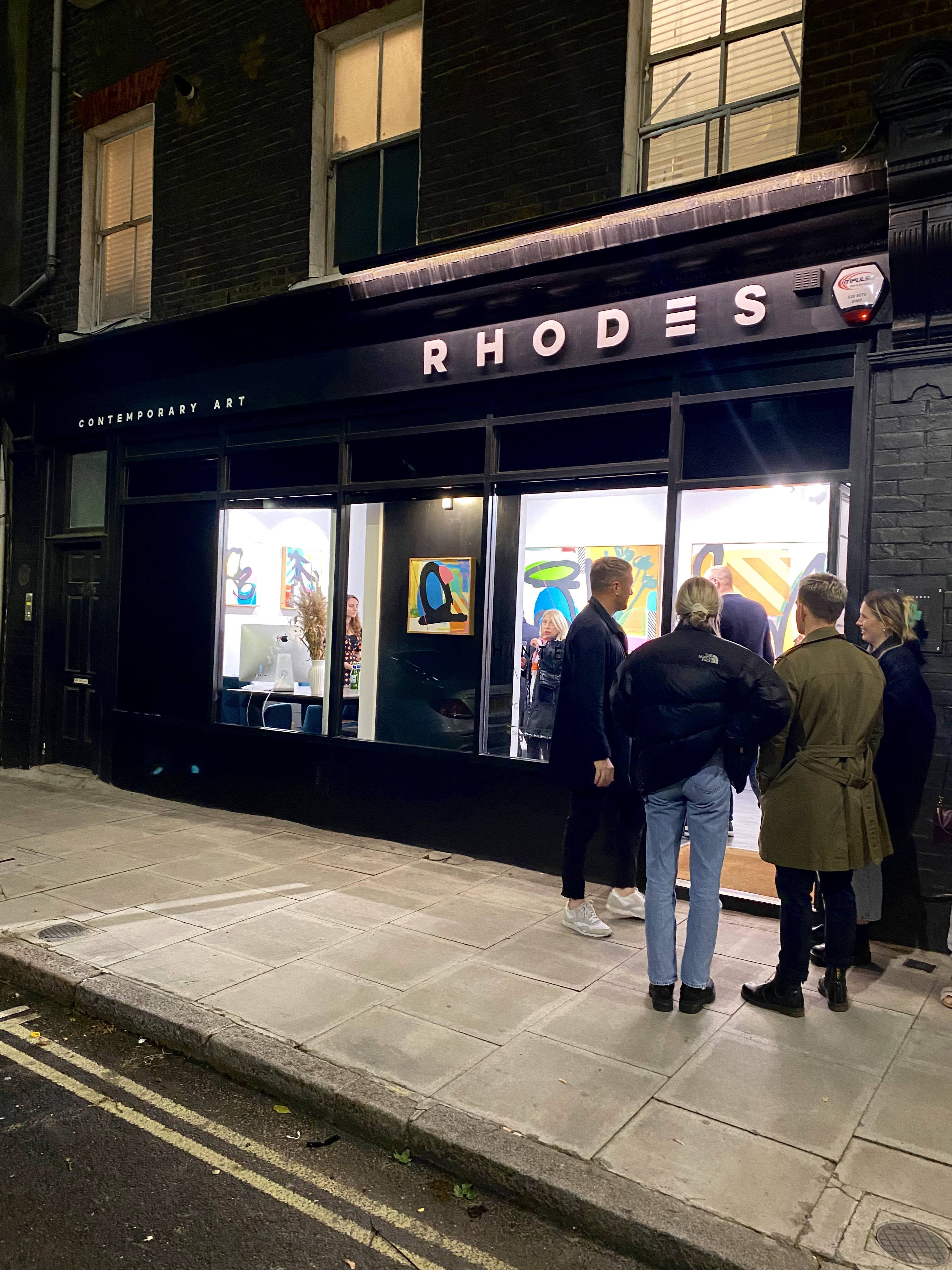 Hinterland showcases thirteen works on canvas. The artist materials consist of spray paint and acrylic, which forms the distinctive layered textures on the canvas. The exhibition explores the artists relationship to nature and exploring environments where you can truly be yourself, whether that be a bustling city or rural landscape.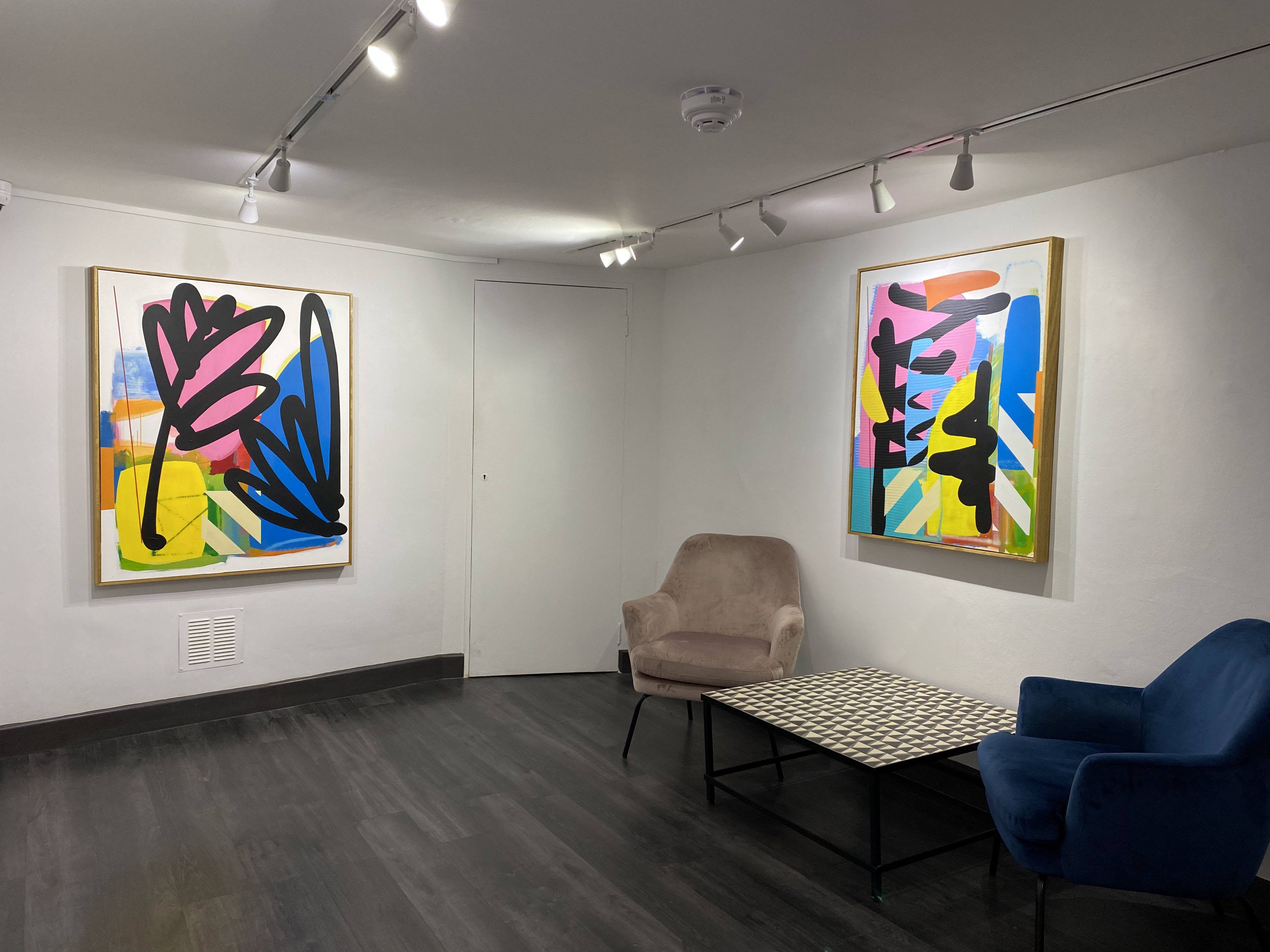 If you are interested in any of the works in the exhibition and would like further information. Please don't hesitate to contact us at info@rhodescontemporaryart.com. The exhibition showcases until the 20th of November 2021.
October 22, 2021