Rhodes Editions have just launched a beautiful, limited edition print by Anoushka Mirchandani, 'Bloom'. This print has been released alongside the artists sell-out solo exhibition 'Just Between Us'. The exhibition was the artists debut London showcase.
Her artworks are informed both by her cultural upbringing in India, and her personal discoveries and growth in the United States.
Anoushka original works embody the emotions of what it feels like to be a woman in society today.
Her artworks are inspired by her patchwork identity; that of being Indian, being an immigrant, being other, being an American, being a woman, and being an artist.
This particular artwork is a self-portrait of the artist herself. The print's popping colours are enhanced by the screen-printed elements which are layered on top of the print.
Print details: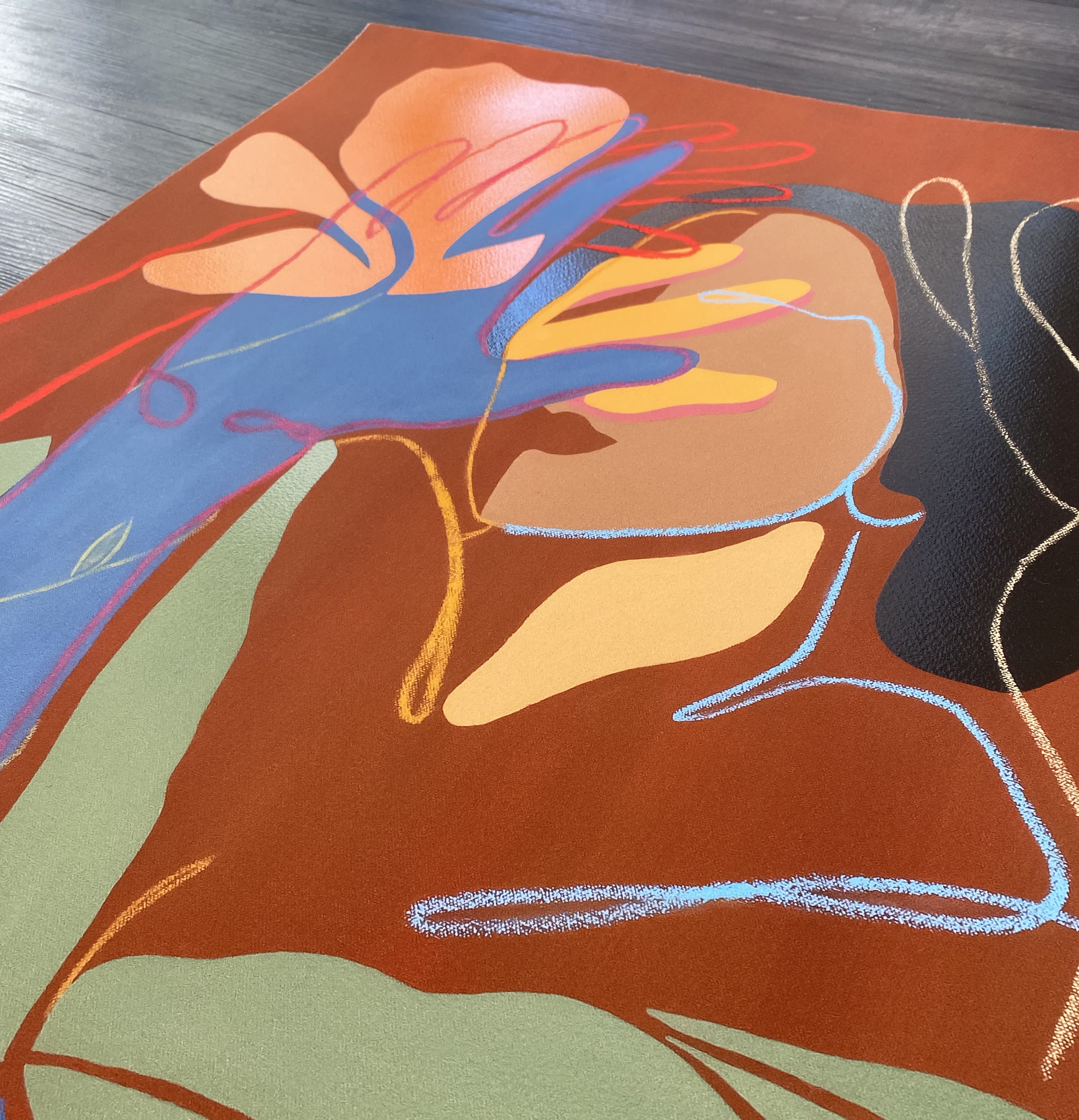 Anoushka Mirchandani
Bloom, 2021
ANOUSHKA MIRCHANDANI
BLOOM, 2021
Archival Pigment Print with Screen Printed Varnish Detailing on Somerset Enhanced Velvet 330 gsm with Hand Deckled Edges
66 x 51
25 49/50 x 20 4/50
Edition of 20
Signed, Numbered and Embossed
£550 (excluding shipping)
If you are interested in purchasing a print, please contact us by email at info@rhodeseditions.com.
September 30, 2021