Irish street artist Maser, utilises a colour palette that features bold-bright colours, dripping textures and geometric shapes that inform his distinctive, eye-catching style. His newest body of works take influence from the Irish countryside and how we can learn to find peace with ourselves and the environments we inhabit, whether that be in a bustling city or in a rural landscape. His works create a dynamic fusion between urban and natural motifs. This combination of contrasting themes creates a beautiful balance on the artists canvas, as the viewer is invited to contemplate the familiar imagery they evoke - of both the urban and natural world.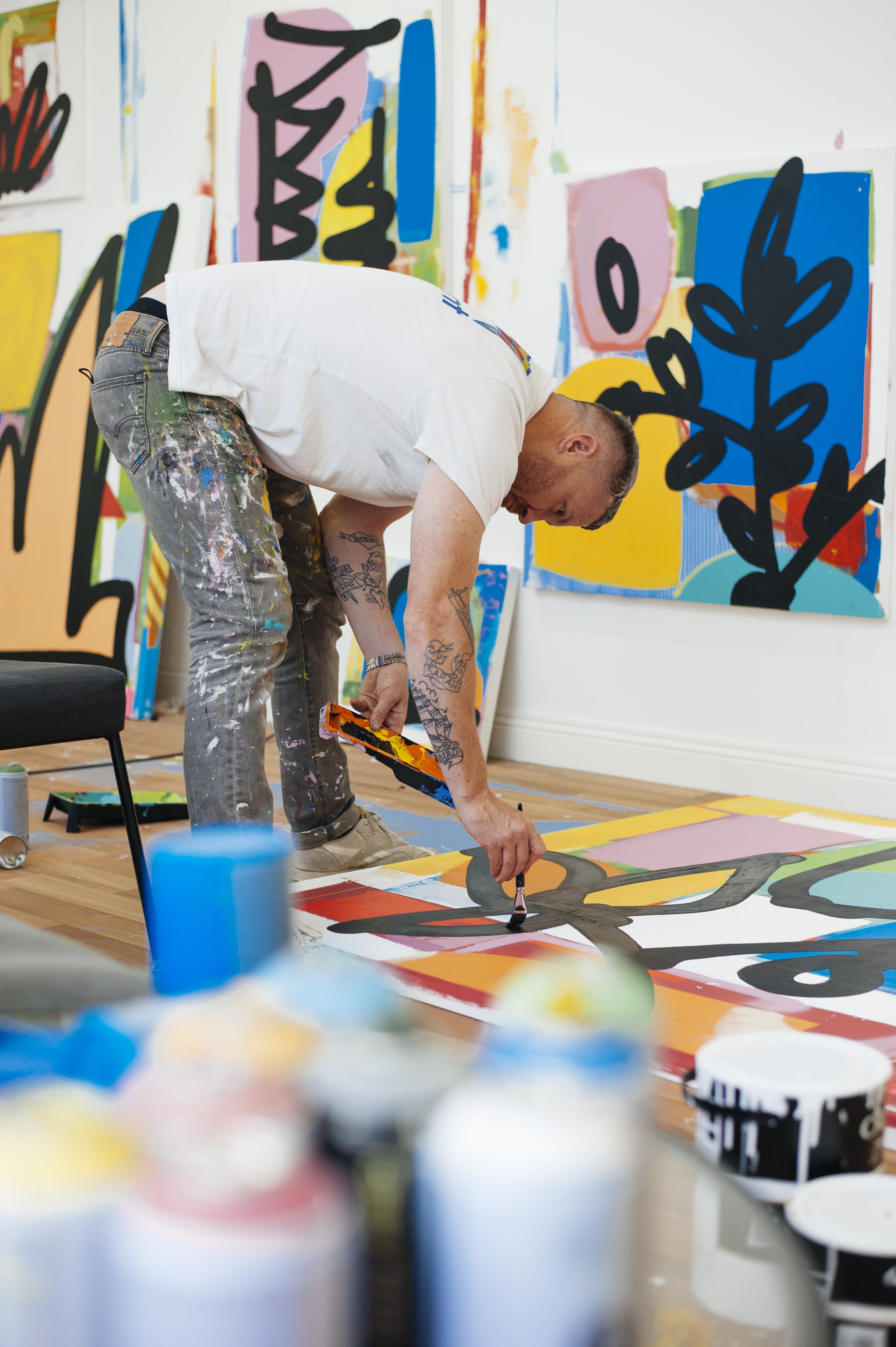 In his earlier graffiti career, Typography, letterforms, and sign painting strongly influenced his works, which is also echoed in his unique contemporary painting style. Maser is said to be one of Ireland's most important artists working in the open urban space today.
With a career spanning more than two decades, Maser has created work extensively throughout Ireland for a variety of well-received exhibitions and events, as well as creating commissioned artworks for collectors throughout Europe, North America, Australia, Western & Eastern Africa.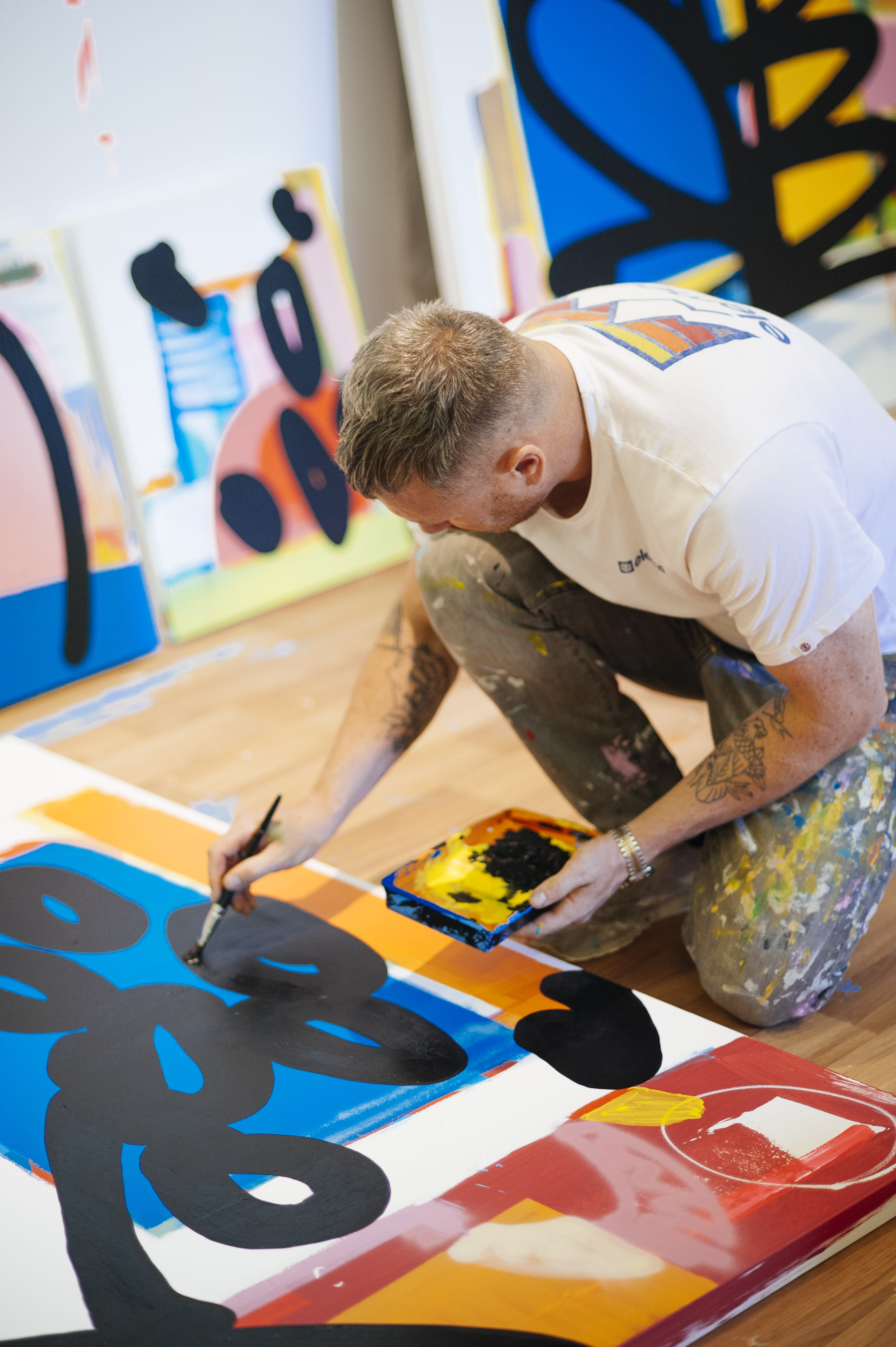 His newest body of work takes inspiration from the time the artist has spent in his native Irish countryside and his experiences and relationship to it. As an avid hiker and sea swimmer, Maser has taken-on many landscapes across Ireland and the UK in pursuit of mindful moments, which connect him to the elements of nature and an inner feeling of presence.
Maser's regular experiences in the outdoors bring a sense of grounding to the artist, acting as a sounding board to clear his mind and alleviate stresses of daily life. These paintings, although visually bold and exciting are about finding an inner peace and an environment where you can truly be yourself. Maser is ambitious and is unafraid to experiment with any artistic format.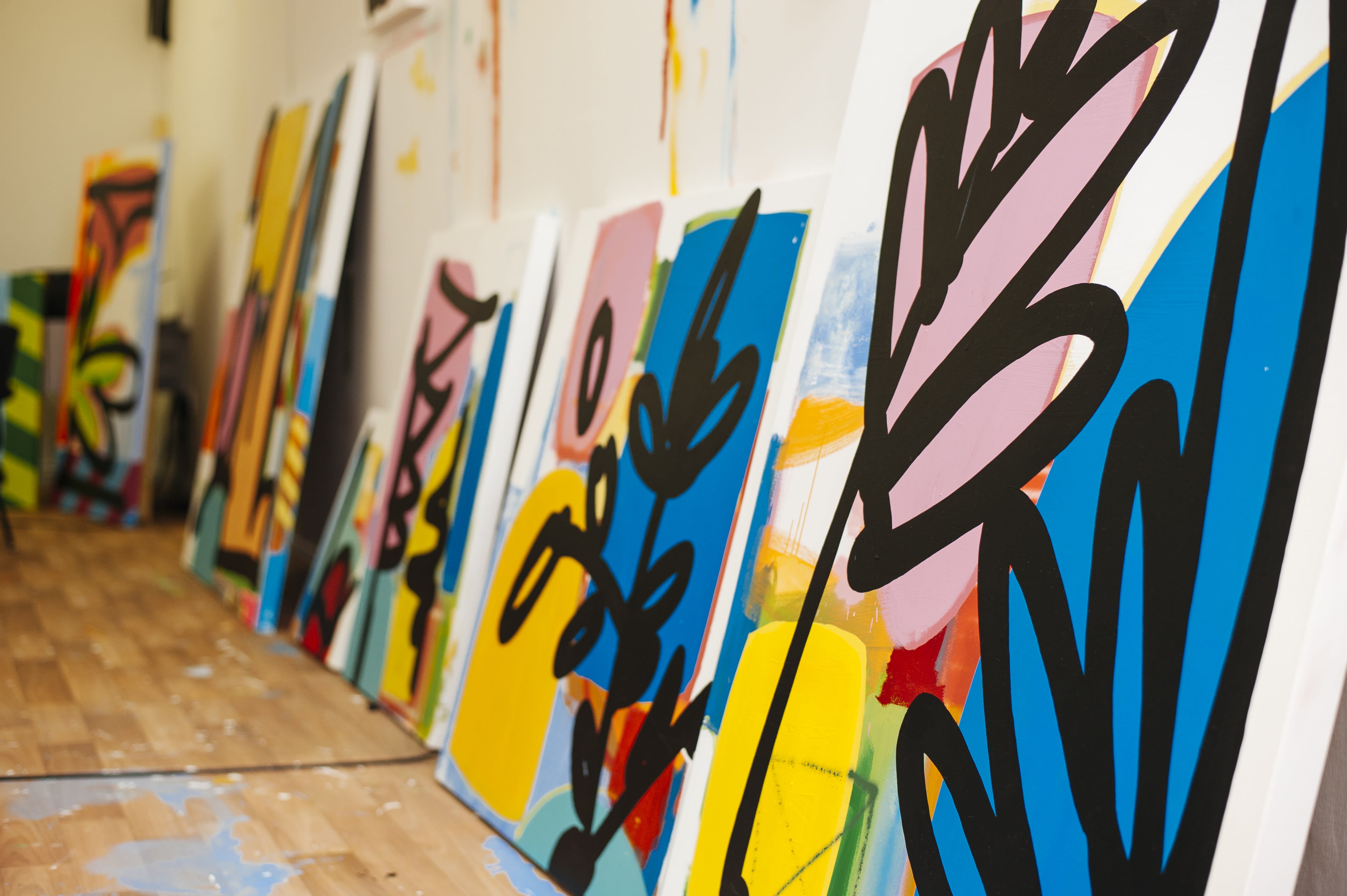 Maser's works take viewers on an immersive discovery, designed to place them directly into nature. The black hand painted graphics seen in the paintings are representative of botanical forms which aim to further reinforce and combine the naturalist and urban elements at play.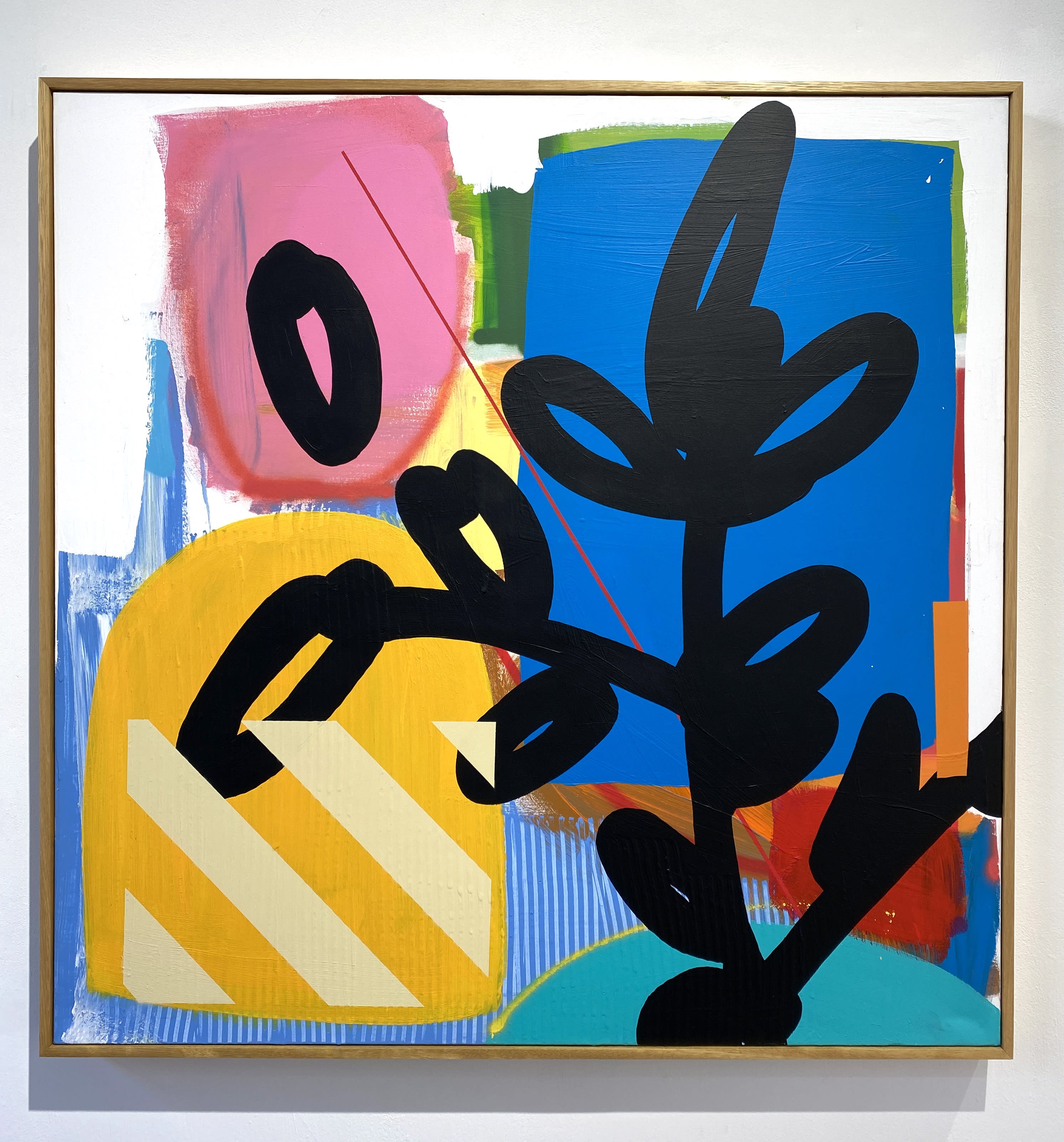 MASER
Frontier 5, 2021
Aside from participation in several exhibitions this year, Maser's cultural contributions range impressively from collaborating with the National Print Museum of Ireland to create a special edition work on paper for their collection, numerous public installations and mural projects as well as previously working with the National Library of Ireland and the National Gallery of Ireland & the Sydney Opera House. Maser has work in the collections of the Seamus Heaney Museum, National Gallery of Ireland. Further projects include collaborations with the band U2 & the artist JR.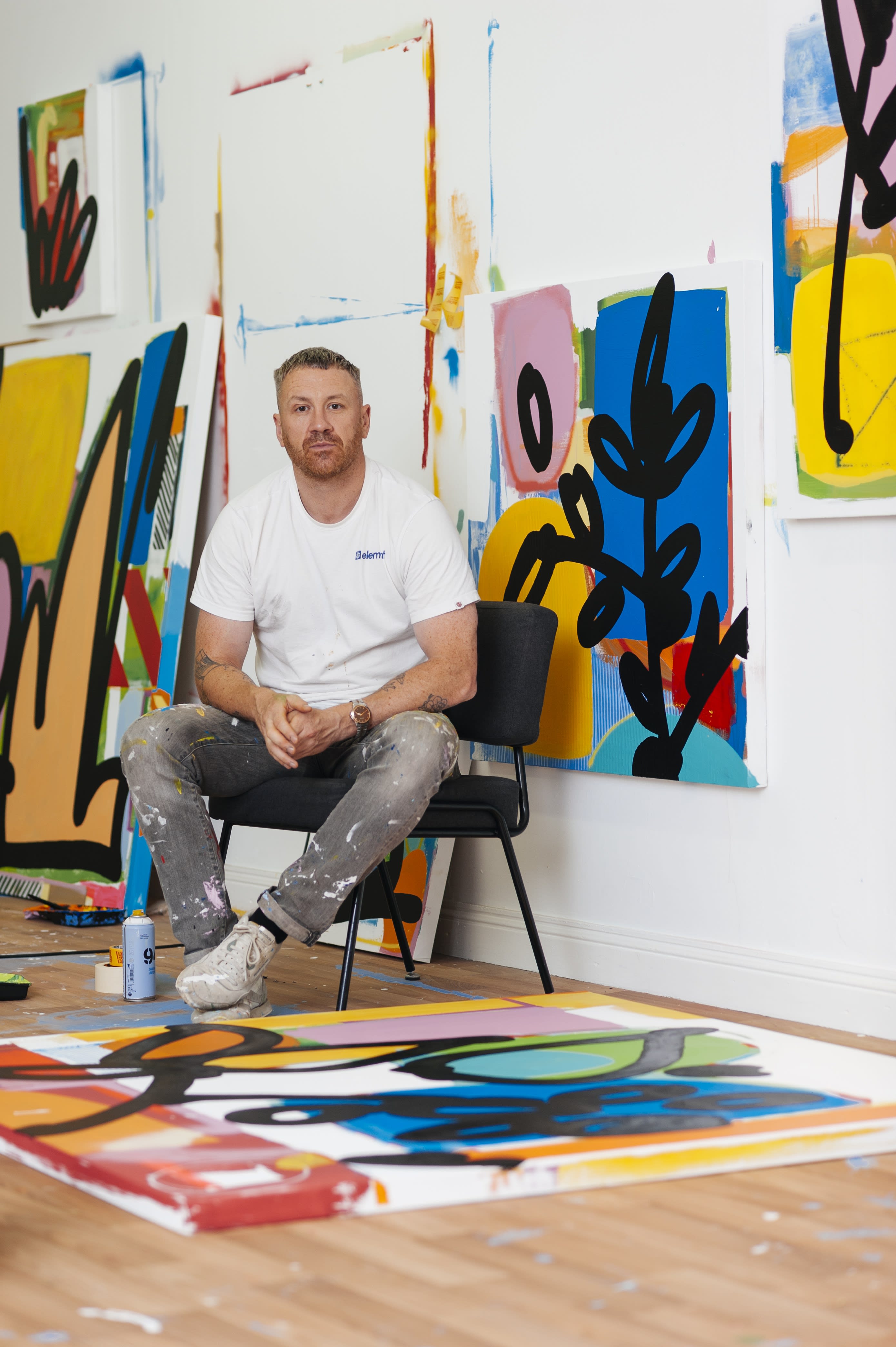 Maser's solo exhibition 'Hinterland' showcases at Rhodes Contemporary Art from the 21st of October to the 20th of November 2021.
If you would like to enquire about any of Maser's works, please get in touch with us at info@rhodescontemporaryart.com.
October 26, 2021