Maser's artworks concentrate on opulent graphic representations, geometrical forms, and intense colours. Maser has been creating his striking artworks since 1995 and is based in Ireland where he has formulated a creditable reputation in the urban art scene.
Seaboard 2, 2021
Acrylic and Spray Paint on Canvas
70 x 50 cm
27 1/2 x 19 3/4 in
£2800
Maser uses bold colours and pattern within his works. His colour palette predominantly uses primary colours, which forms his distinct style.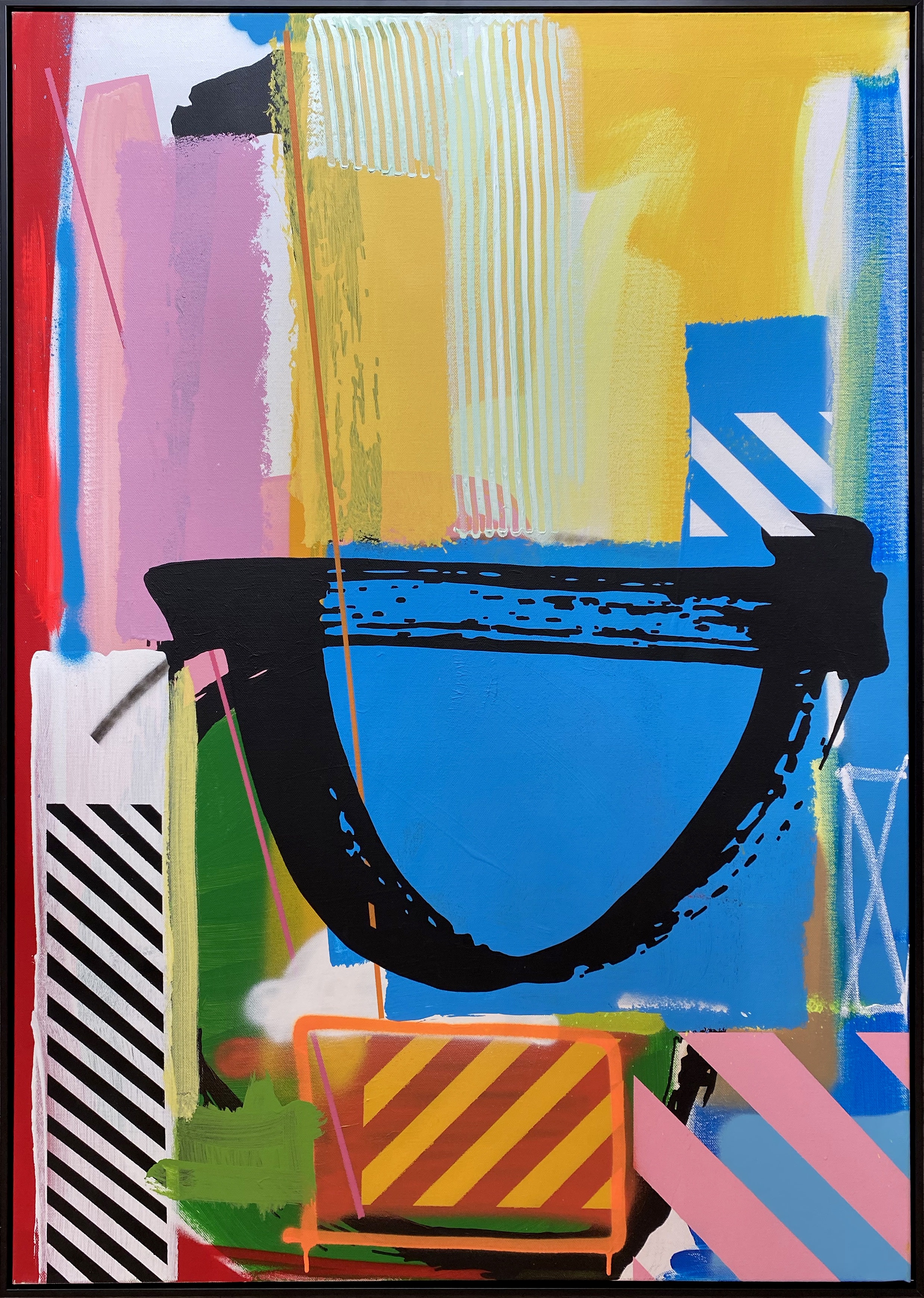 Seaboard 1, 2021
Acrylic and Spray Paint on Canvas
100 x 70 cm
39 3/8 x 27 1/2 in
£4100
Typography, letterforms, and sign painting strongly influenced Maser's early graffiti work. After studying Visual Communication in Dublin, he could establish himself as one of Ireland's most important artists working in the open urban space.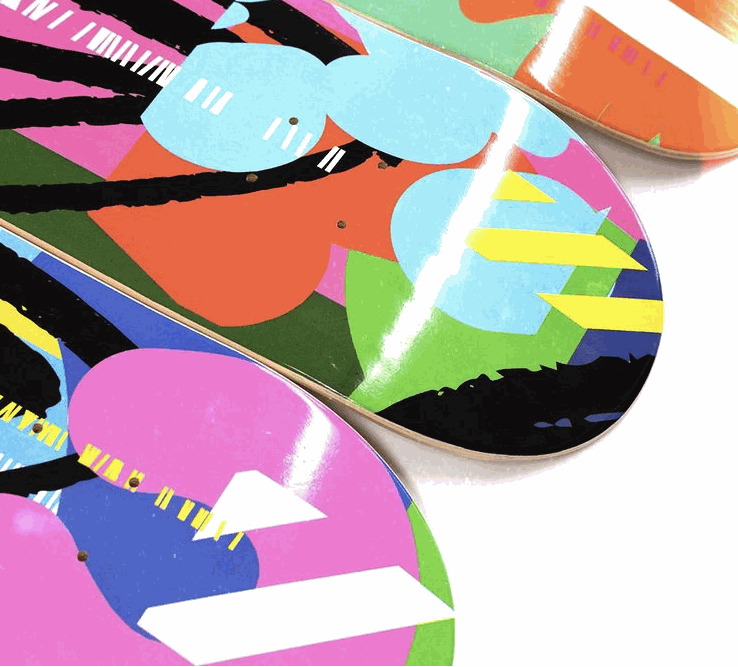 Maser's recent collaboration with 1XRUN
Skateboard:
Maser is a prolific artist that has been active around the globe with his works. Today, he also includes mixed media into his oeuvre, ranging from canvas to video.
He is ambitious and is unafraid to experiment with any artistic format.
Brave, bold, and joyful!
If you would like to enquire about any of Maser's works, please get in touch at info@rhodescontemporaryart.com.
July 31, 2021