Anoushka Mirchandani currently has her painting 'Foreign Language' featuring on Artsy for auction, in aid of the creative initiative ARTNOIR, From: Friends To: Friends.
ARTNOIR is a female-majority and minority owned, NYC based global collective with a mission to celebrate and highlight the work of creatives of colour while catalysing cultural equity across the arts and culture industries.
Proceeds raised from the auction will go towards funding for ARTNOIR scholarships for students of colour to receive career coaching, residency opportunities and mentorship.
The auction exhibits a selection of over 30 talented visual artists who represent an emerging vanguard of visual artists and whose creativity will shape the cultural conversation for generations to come.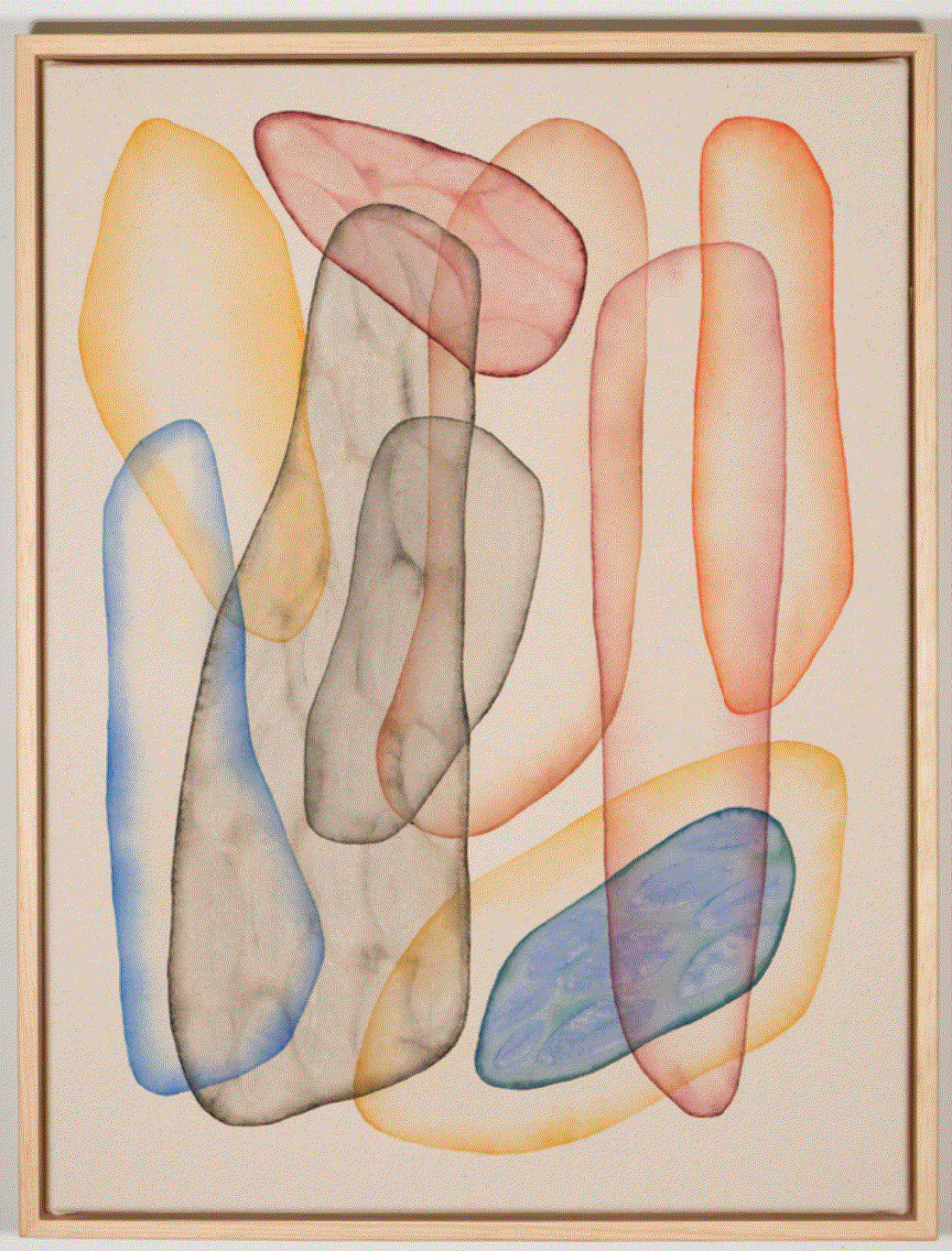 Foreign Language, 2021
Acrylic and Sage Imprint on Raw Canvas
(Framed in 100% Pine)
18 x 24 in
45.7 x 61 cm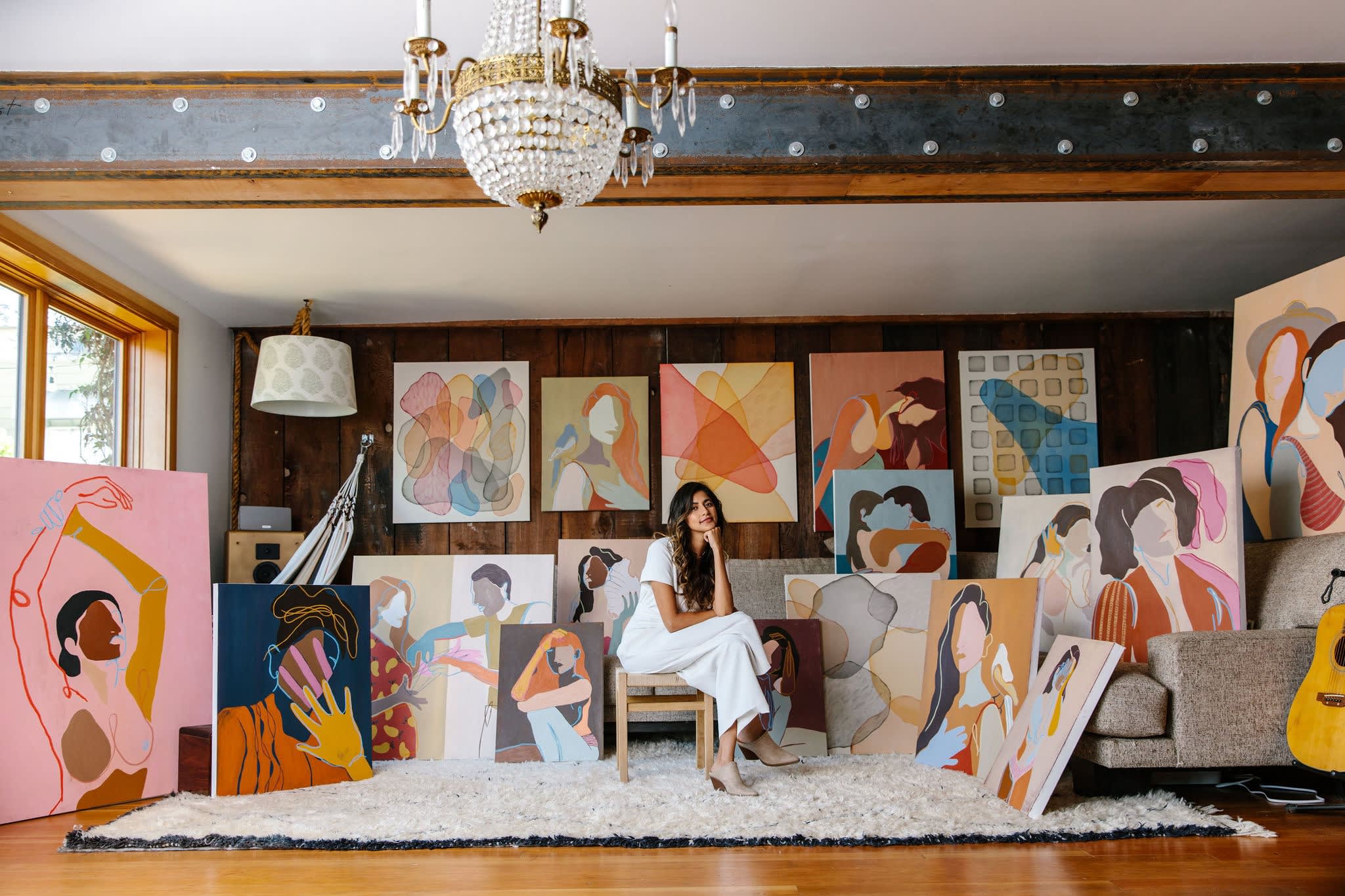 Themes in Anoushka's work include addressing her patchwork identity and navigating the world as a female artist. She explores how the context of her existence, history, and culture, shape her inner world through the medium of her intimate paintings. She tells a story of a fractured identity caught between two contrasting worlds, America and India, and what it feels like to exist in a liminal space.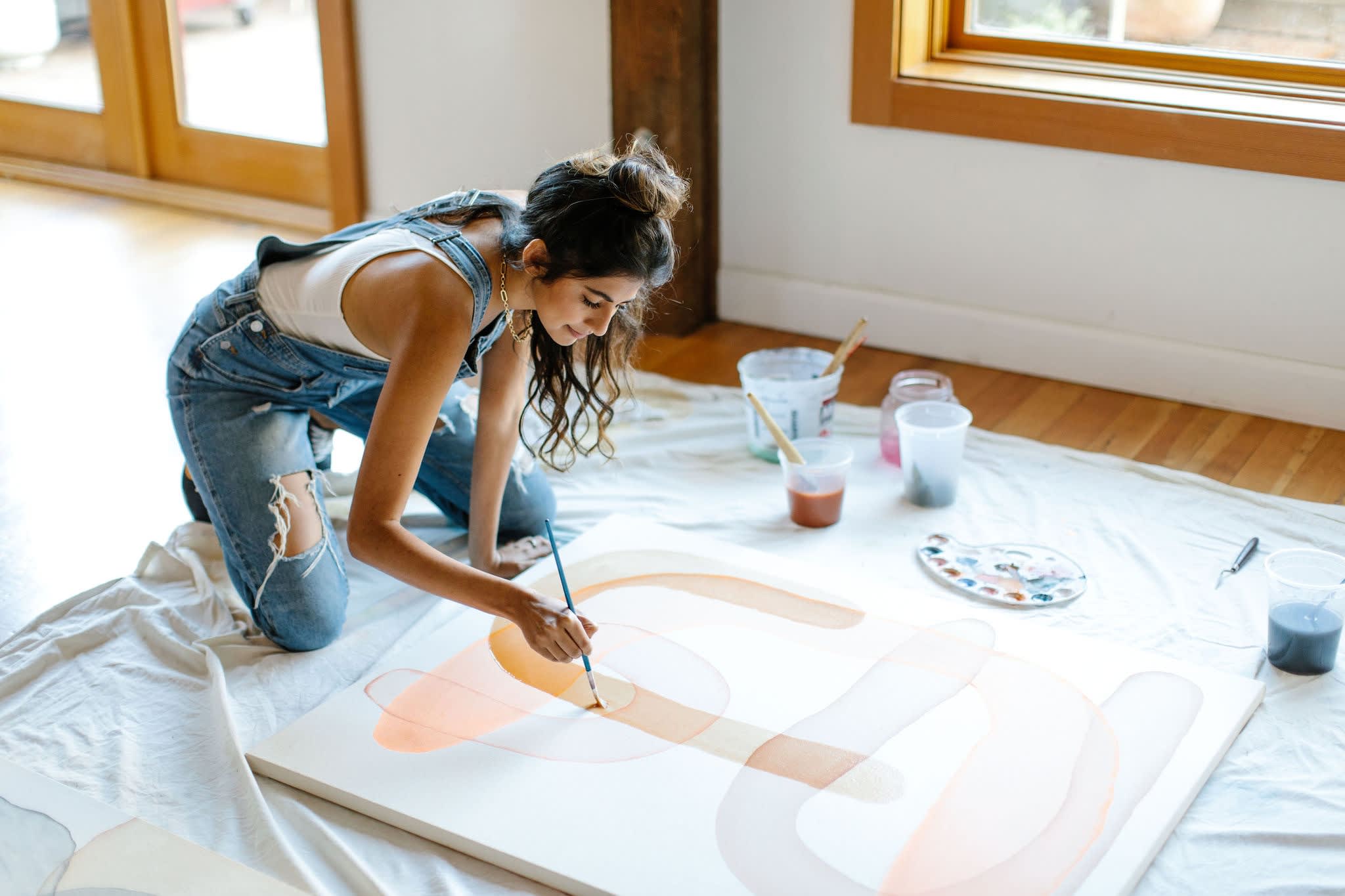 Anoushka Mirchandani will be showcasing her much anticipated solo exhibition with us from the 16th of September to the 16th of October. To register your interest please contact info@rhodescontemporaryart.com.
July 16, 2021