We are excited to see that Jason Tessier has been featured in next month's edition of Elle Decoration 'The Art Special'. In the special, the importance of art and tips on how to display it in the home are discussed alongside examples of contemporary works in homes around the world.
Art is integeral to our emotional response to our living spaces, as we are spending more time at home more than ever, the right artwork really does make a difference to our well-being, and Tessier's joyous works certainly adhere to that message.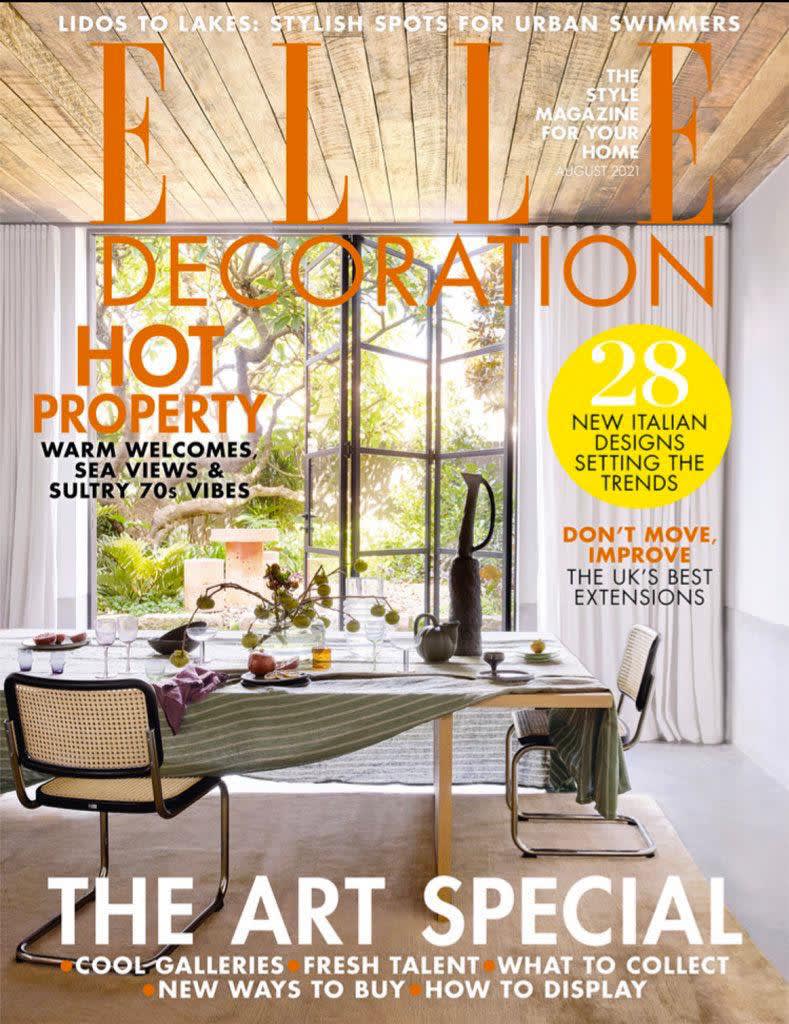 Jason Tessier's practice engages with language and conversations surrounding the significance and complexity of contemporary painting. His paintings engage with both the visual and physical elements of painting.
Tessier's work experiments with the materialistic properties of the canvas and the materials placed upon it. Working with a variety of mediums, Jason complicates the paintings surface with traces, marks and interventions.
You can see Jason's paintings in our upcoming Summer Exhibition opening 22nd July 2021. Why not make a vibrant difference to your living spaces?
Email info@rhodescontemporaryart.com to register your interest.
July 2, 2021