Smith's reworking of the Lichtenstein classic 'Whaam' was easily one of the standout and most popular images from his most recent solo exhibition 'Pioneers'. We saw the original for the first time in Nick's studio and knew the image was going to make a great print, but all wanted to take it beyond a regular print edition and create something special.
For this low edition release, we've taken it to a scale where the image can be truly appreciated at its best and added a high-gloss screen overlay that can only be fully admired in the flesh. This is one of the largest scale editions Smith has released, coupled with the smaller edition run and the sheer popularity of the image itself, and suddenly, it has all the hallmarks of a future classic.
The text located under each 'colour chip' continues upon his Psycolourgy series. In this series, Smith incorporated his method of word-colour associations he has coined "psycolourgy", combining text and image to create intriguing and provocative collaged works.

On the surface, we see colour-chips that playfully pixelate iconic artwork and popular culture, but if we step closer, the image is abstracted and the words become readable. Each pixel corresponds to a word, creating either complimentary or subversive meanings.


'My reworking of Lichtenstein's original painting is really a reworking of a reworking. Lichtenstein took the composition from a comic to a canvas, turning something that wasn't considered art into art. I thought I'd repay the favour and turn it into a Nick Smith.'

- Nick Smith, 2021
NICK SMITH
WHAAM!
Giclee with Screenprinted Varnish on Canson Rag Photographique 310gsm
128cm x 64cm (50 3/8 in x 25 1/4)
Edition of 77
Signed, Numbered and Embossed
This edition comes with a Certificate of Authenticity which will be posted separately
£ 995
(excluding shipping)
AVAILABLE HERE 27.05.21, 4PM BST
RELEASE INFORMATION:
/ The print will be available to purchase on Thursday 27th May at 4pm BST via RHODES Editions drop site

/ The website is currently locked. This will be opened at 4pm BST on 27th May. You do not need a password

/ You will be unable to collect your print in person

/ This edition will be shipped rolled in bespoke double strength XL tubes

/ The certificate of authenticity will be posted separately at a later date to the same address as the print

/ We've added additional security to the site to allay concerns over fraudulent or mechanical transactions

/ Shipping will commence week beginning 7th June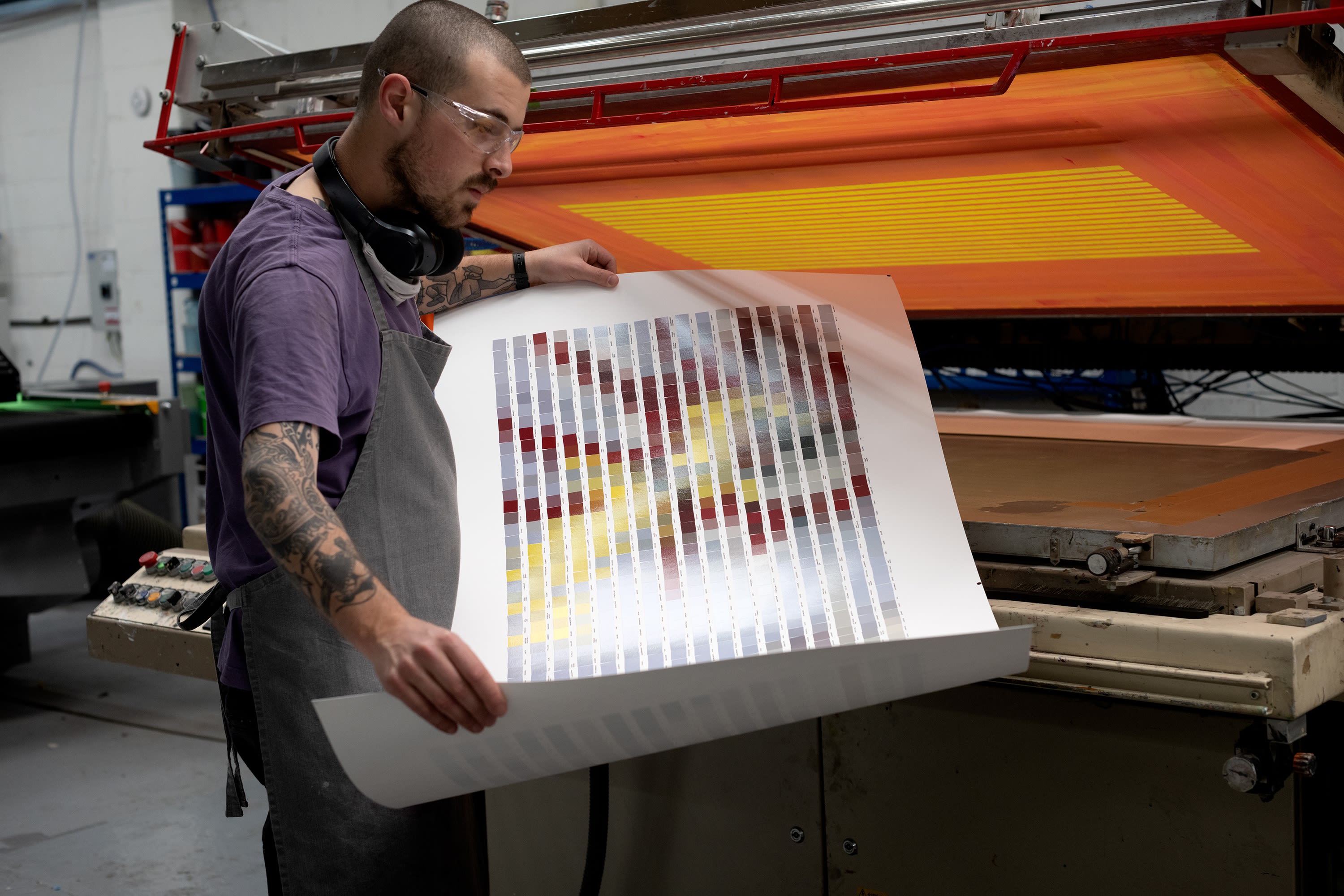 May 20, 2021