Rhodes Editions is excited to announce an exclusive print edition by Lino Lago. This edition is true to Lino's unique and contemporary style; revealing fragments of classically painted women underneath a solid block of colour perfectly juxtaposing the contemporary with classic art.
At the end of last year, we released the 'FAKE ABSTRACT (Winterhalter, Queen Victoria)', a beautiful blush pink print based on the neoclassical portrait of Queen Victoria, painted by Franz Xaver Winterhalter in 1894.
This latest Gold Edition is made from hand-laid faux gold, creating a highly opulent and regal portrait.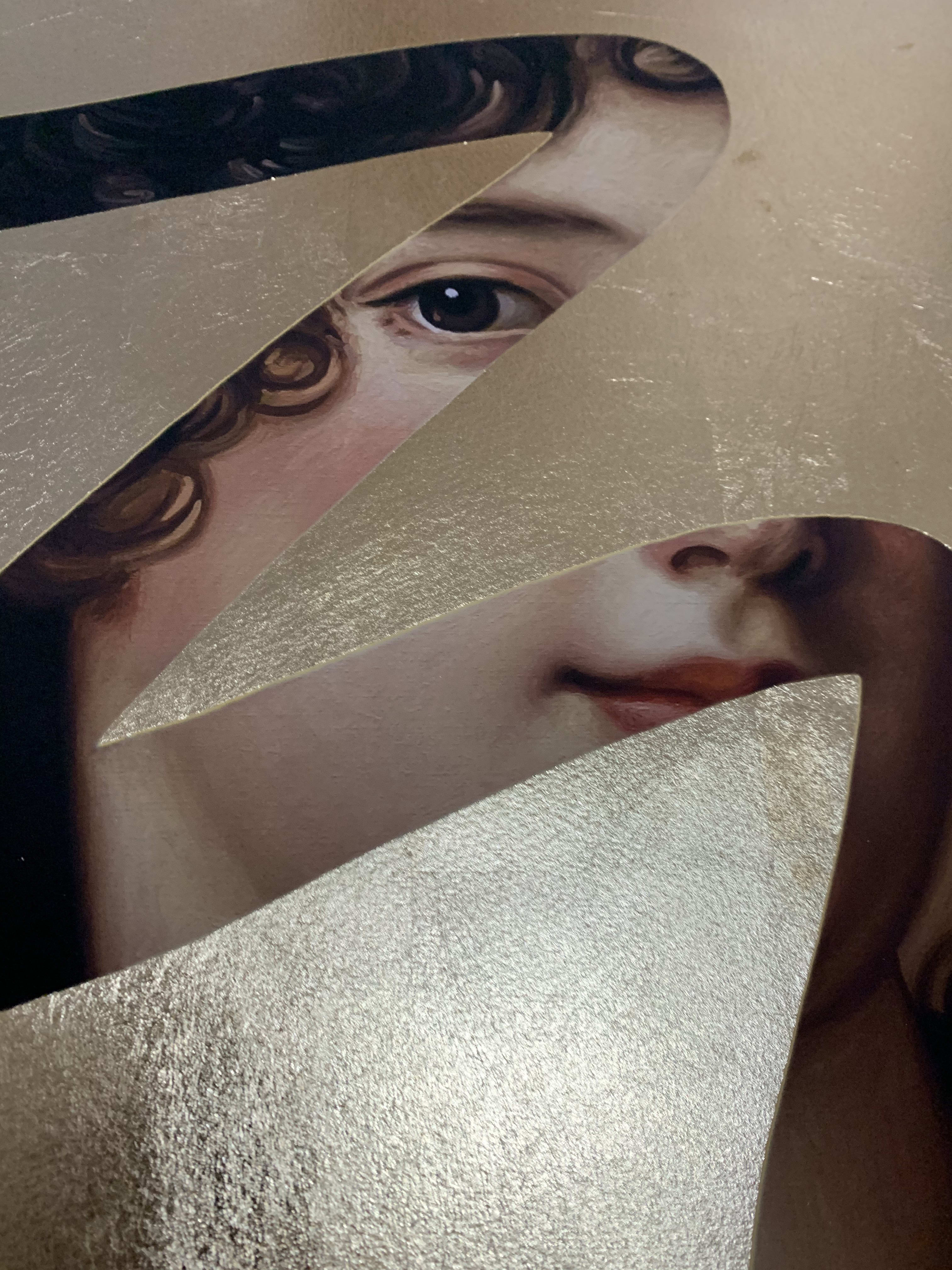 Lino Lago
Fake Abstract (Gold), 2021
Archival pigment print with screen printed varnish detailing and faux gold leaf on Somerset Enhanced Velvet 330 gsm.
60 x 60 cm
23 5/8 x 23 5/8 in
Edition of 20
Details about how to order the print will be released very shortly, in the meantime if you are interested in ordering a print, please get in tough with us by emailing info@rhodeseditions.com to register your interest.
If you are interested in original works by Lino Lago or need any further information please contact us by emailing info@rhodescontemporaryart.com
February 10, 2021