Rhodes Editions will be launching a new limited edition print with artist Lino Lago.
Prints go on sale this afternoon (Wednesday 16th December) at 4 PM via the new Rhodes Editions online shop rhodeseditions.com. This new dedicated website will be the home of all our exclusive editions from here on, as well as the location for all future limited edition releases and high-quality prints from artists working now.
Lino Lago is well-known for his FAKE ABSTRACT series, in which he plays with the viewer's imagination, revealing glimpses of classical portraits with a single squiggled stroke.
This new print will be the third release Rhodes Editions have launched with the Spanish artist, and we expect it to be another very successful release ahead of Christmas!
'FAKE ABSTRACT (Winterhalter, Queen Victoria)' is a beautiful blush pink print, which draws on the neoclassical portrait of Queen Victoria, painted by Franz Xaver Winterhalter in 1894. The official portrait was commissioned by Queen Victoria herself from the German artist Winterhalter, who would become the royal couple's favourite contemporary painter. Lino Lago has recreated the portrait, and added his signature squiggle, taking the traditional portrait piece and abstracting it, displacing it into a contemporary image.
PRINT DETAILS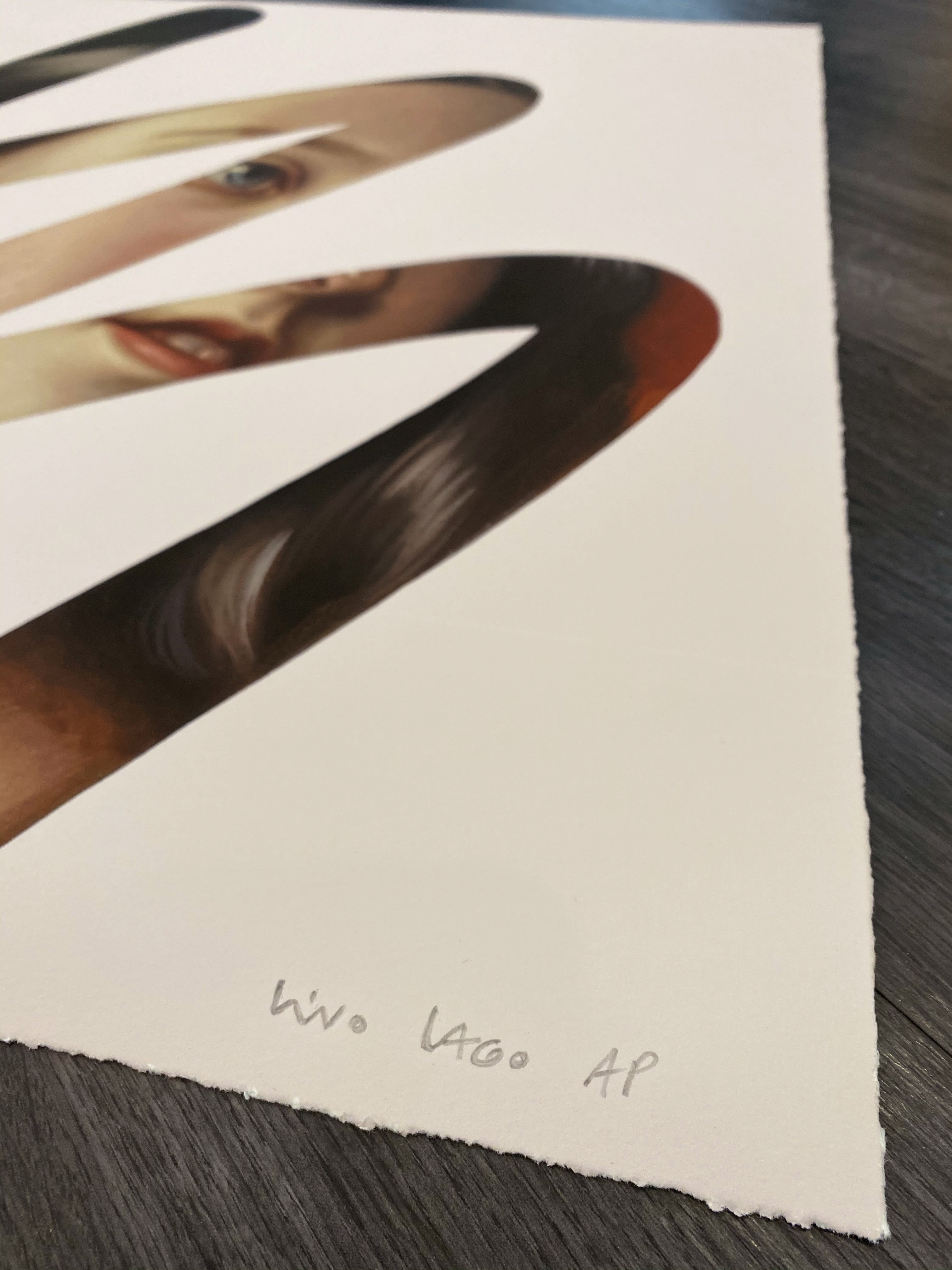 LINO LAGO
FAKE ABSTRACT (Winterhalter, Queen Victoria)
Blush Pink Edition
Giclee with Screenprinted Varnish Detail on
Somerset Enhanced Velvet 330 gsm with Hand Deckled Edges
52.5cm x 60cm (20.6 c 23.6in)
Signed, Numbered & Embossed
Edition of 50
£ 300.00
(excluding shipping)
NOTE: Shipping and delivery will take place in the New Year.
These editions will not be delivered in time for Christmas. We apologise for any inconvenience
If you would are interested in works by Lino Lago or need any further information please contact us by email info@rhodeseditions.com
December 16, 2020