Born in Melbourne, Stephen Ormandy graduated from The City Art Institute (now known as UNSW Art and Design) in Sydney in 1985. During his college years he met Louise Olsen (whom he later married) and Liane Rossler and in their final year of study they established the design company Dinosaur Designs. Dinosaur Designs has grown to be one of Australia's leading design brands specialising in resin and metallic jewellery and home wares.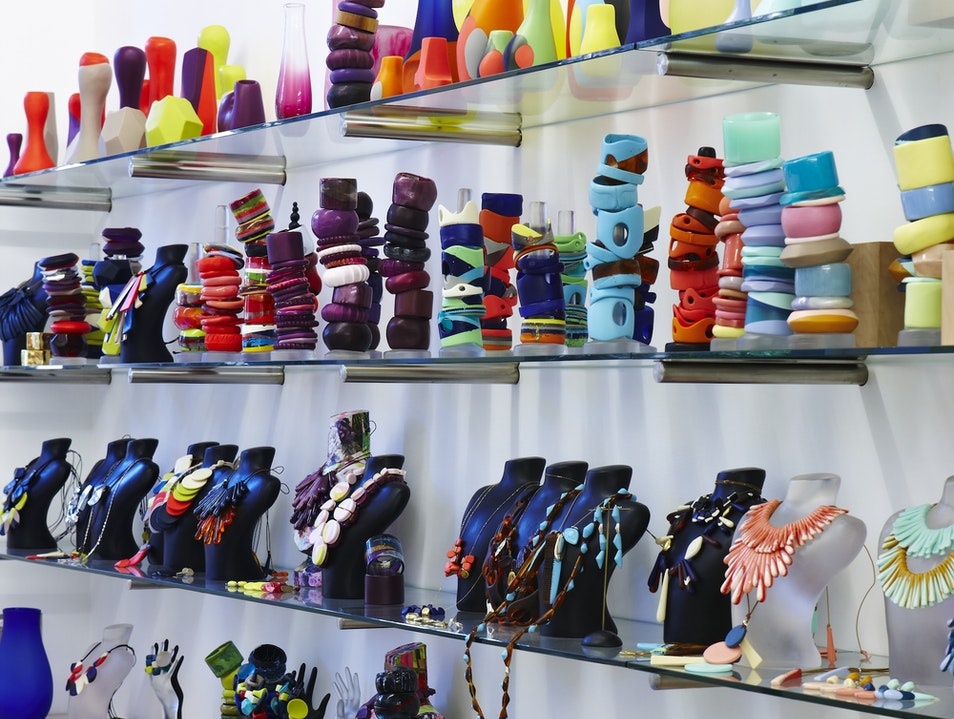 Alongside his role as Creative Director of Dinosaur Designs, Stephen Ormandy has maintained and continued his independent artistic practice. Ormandy is inspired by the natural world and informed by a strong design aesthetic based on colour and form. There is a visible correlation between his large-scale oil paintings and sculptural work, with line, shape and surface each informing the other. After a an artistic career spanning over 30 years, Ormandy has a confident and iconic visual language.
Ormandy has had global commissioners, creating installations and murals which combine his artistry and design skills in special projects. One such project was a site specific public art commission for Suzhou Olympic Sports Centre, a major new sports precinct in Suzhou, China. You can find other Ormandy designs in hotels and restaurants, including the Double Six Resort, Bali and Neild Avenue, Sydney.
His work is held in public collections across Australia including Artbank, The Sir William Dobell Art Foundation, The Powerhouse Museum, The National Gallery of Victoria and The Art Gallery of Western Australia.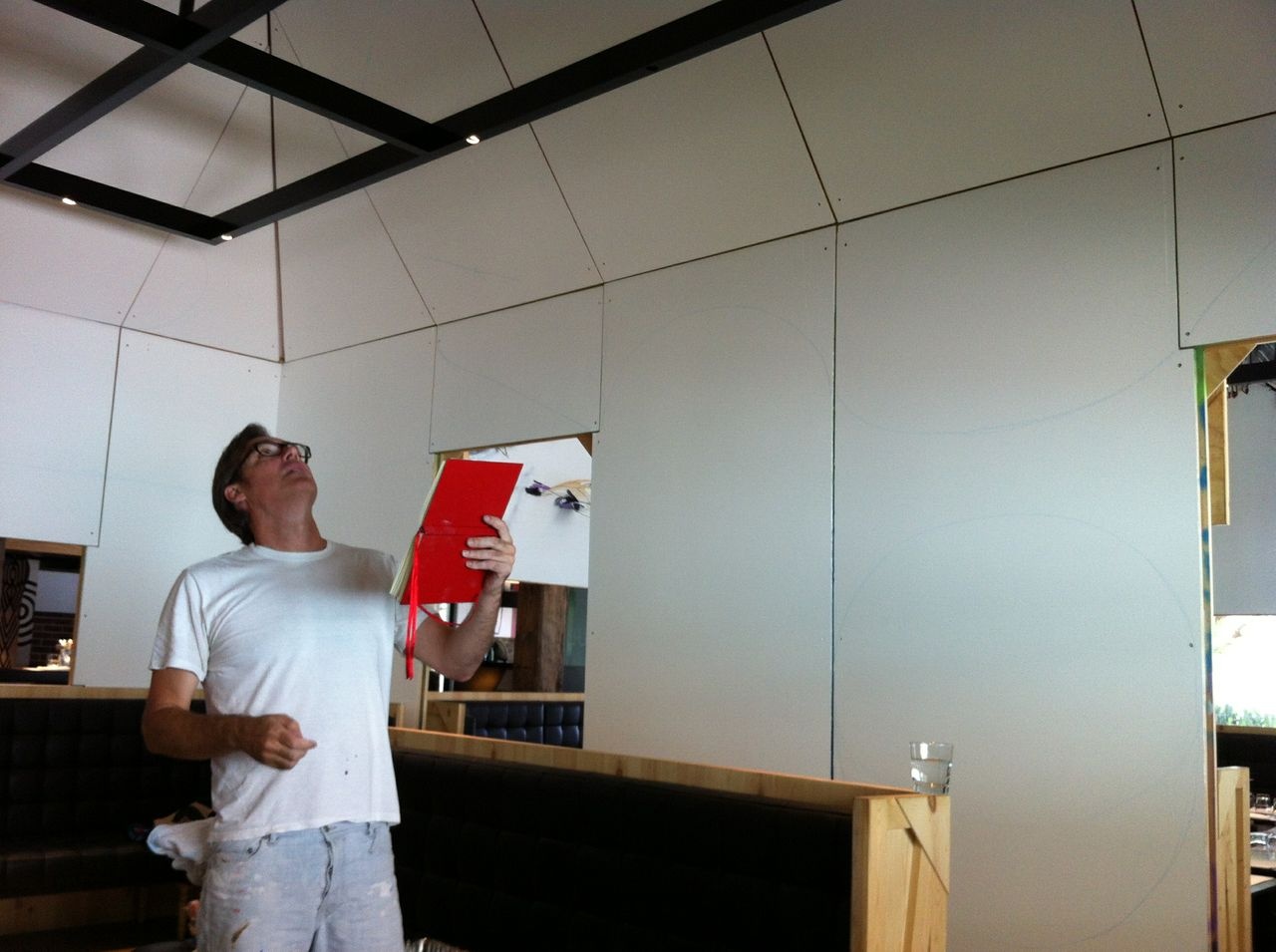 Ormandy creates beautifully slick and contemporary abstract multicoloured paintings with curvilinear forms. The abstract works are given new meanings and understandings through their titles. Ormandy has also explored with three-dimensional sculptures, made from pigmented resin and 3D printed forms. The resin, Ormandy notes, allowed him to paint in 3D. There is a definite thread between his paintings and these sculptures. The 3D collages enabled Ormandy to create what he describes as an 'alphabet of shapes'. He understands the positive and negative spaces that these sculptures create are critical to the overall work and make the pieces visually interesting from every angle. He calls these sculptures 'Digital Organic Polychromatic'.
"Polychromatism. The art of Stephen Ormandy" directed by Mario Sanasi takes us into Stephen Ormandy's studio in Strawberry Hill and gives us direct insight into his work, process and techniques. We are able to peek into his studio where we can watch him working, painting his huge canvases with care and confidence. What is striking in the ways he works is the array of mixing bowls on the floor, which he says not only tell him where he has been, but where he could be going in terms of the current painting project. The film takes a closer look at the Neild Avenue project, which for Ormandy was less considered than his usual in studio oil paintings, but was more alike to graffiti and urban street painting.
Ormandy discusses his creative process as following the similar process as Matisse; cutting shapes from colored paper, arranging them to look for rhythms of tone, colour and form. Photographing these arrangements allows him to work rapidly and intensely. Ormandy also creates original prints, which explore texture, colour and shape. They use a similar visual language to his paintings, with a clear interest in contemporary design and form.
Ormandy has had shows in Olsen Gallery, Sydney (2017-18). Olsen Gruin, New York (2016). Olympia, London (2015). Ormandy's most recent show 'Shapes are Colors!', in Galerie Bessières, Chatou France ran for a month in the summer of 2019.
Press Release from the show:
"Stephen Ormandy is part of the great tradition of formal research in painting and sculpture. He retains form-color relationships and poetry from Lyrical Abstraction, precise composition through specific processes from Geometric Abstraction, freely associated ideas, shapes, and colors from Surrealism. And yet, one senses a visual intensity in Stephen Ormandy's paintings. His works represent worlds unto themselves, riddles, complex mental landscapes. It's hard not to feel unsettled when contemplating the composition of one of his works of art. What is completely singular is how the forms and relationship between colors, which he himself calls "polychromatism", are transposed into three-dimensionality with sculpture, which, treated like the collage, echoes the painting's even surface in a troubling manner."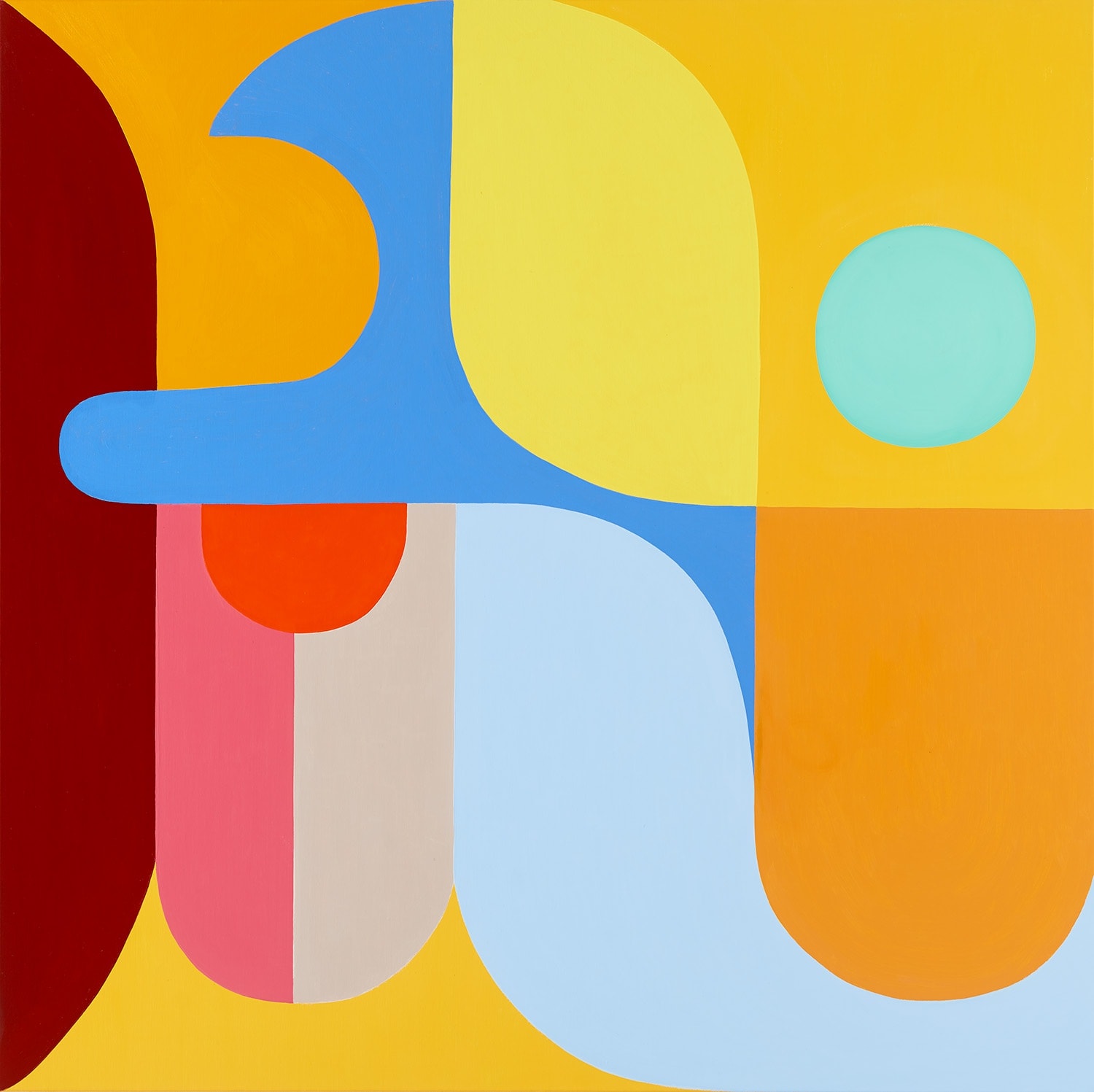 'Stephen Ormandy: Only Dancing' is an artist monograph by New York based curator Lilly Wei. This is the first book dedicated to looking at Ormandy's vibrant, large-scale oil paintings and the playfulness he brings to everything he does. "Ormandy's signature works are based on sophisticated, audacious colour juxtapositions and organic forms, inspired by art but also the seductive curves of the human body and nature". In them we recognise his fascination with Australia's often bizarre native flora and fauna, as well as the natural topographies of the Great Barrier Reef and the outback.
RHODES took Ormandy's peice 'Gunns Blazing' to London Art Fair in January. Now the gallery is excited to announce that we will be hosting Ormandy's solo show with his latest works later this summer. Dates for this solo show are expected to be confirmed after the current lockdown.
If you would like to know more about available works or to RSVP for the opening night, please email info@rhodescontemporaryart.com.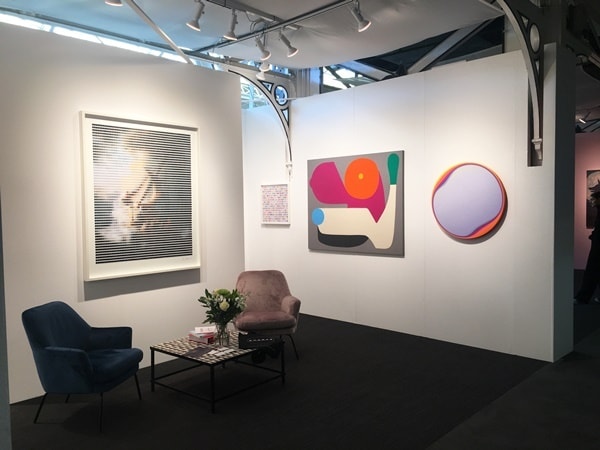 April 9, 2020