Jan Kalab presents his inaugural solo show SOLAR at Rhodes Contemporary. The show brings together a collection of new original works, drawing inspiration from the sky, sun, and natural gradients of light created at dusk.
The Czech artist was formally educated at the Academy of Fine Arts in Prague, whilst also developing his art on the street through graffitti. Both artistic worlds are reflected through his geometric spray-painted canvases. Starting off as a founder of the DSK crew in Eastern Europe, he went on to make his name as a graffiti artist in the late 90s. As his work developed, he found a new way to push his own limits and challenge himself by making 3-D Graffiti.
Jan moved to New York and worked under the name of Point, here he sculpted huge public abstract letters. This was another form of graffiti, in daylight, and without a spray, but truthful to the spirit of competition and innovation of the urban scene. In turn, these sculptures lead him to experiment with more abstract sculptural forms, a path he's been exploring through canvas from 2007, using acrylic painting and brushes. Kalab's striking sense of colour is undeniable, creating beautifully ethereal works with so much emotive content, purely through the abstract use of shape and tone.
'My work is obviously not narrative. It is emotional. I'm trying to transfer a universal emotion which could be understood by anyone. I believe it's possible to work very abstract, but create concrete feelings or recall certain memories, same as flavour.'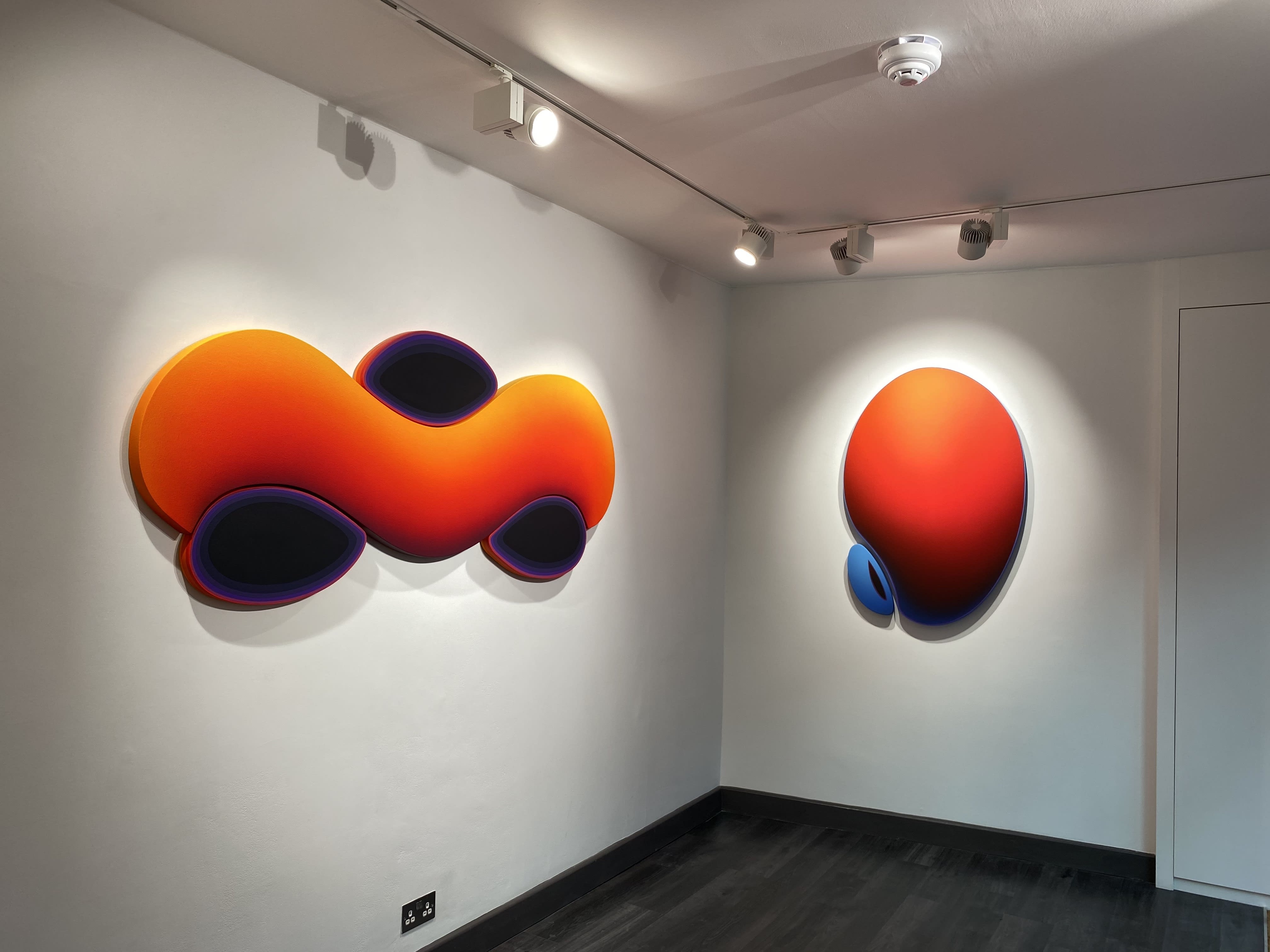 The artist recently exhibited in the group show SHAPES AND ILLUSIONS with Danysz in Paris (2019-2020). The show explored how form plays with our perception. Jan Kalab's works are more than just illusionary, they are looking to translate artworks into organic shapes. His work was shown alongside artist Dan Lam.
In 2018, Jan Kalab created a new series of work for his solo show PERSPECTIVE OF CLOUDS at Mirus Gallery in San Francsico. This series featured circular, cloud-like paintings that represented multiple visual concepts and aesthetics. Each canvas was uniquely made with a specific shape and painted with acrylic gradients referencing the different tones and fades of the sky. Each work was titled with the specific time of the day in which the artist either envisioned or witnessed the colour gradient. Jan also photographed members of the public holding the artworks:
"I choose the location, then I bring a particular painting and wait for a stranger who I ask for assistance in holding the painting in the middle of the street. It's a way to connect with the city and meet various people, understand the situation at the location. In fact, it is the very same logic as doing graffiti, you come to the city, you go around and check the spots, you find the best time to do the action, you need some luck to make it happen, you use the city as a background for your piece. it represents uniqueness in the middle of an impersonal city / world. inside gallery piece comes out".
Jan has exhibited in his home country of Czech Republic with the show POINT OF SPACE, at Trafo Gallery, and in 2017 had a solo show ZOOOM at Magma Gallery in Bologna Italy.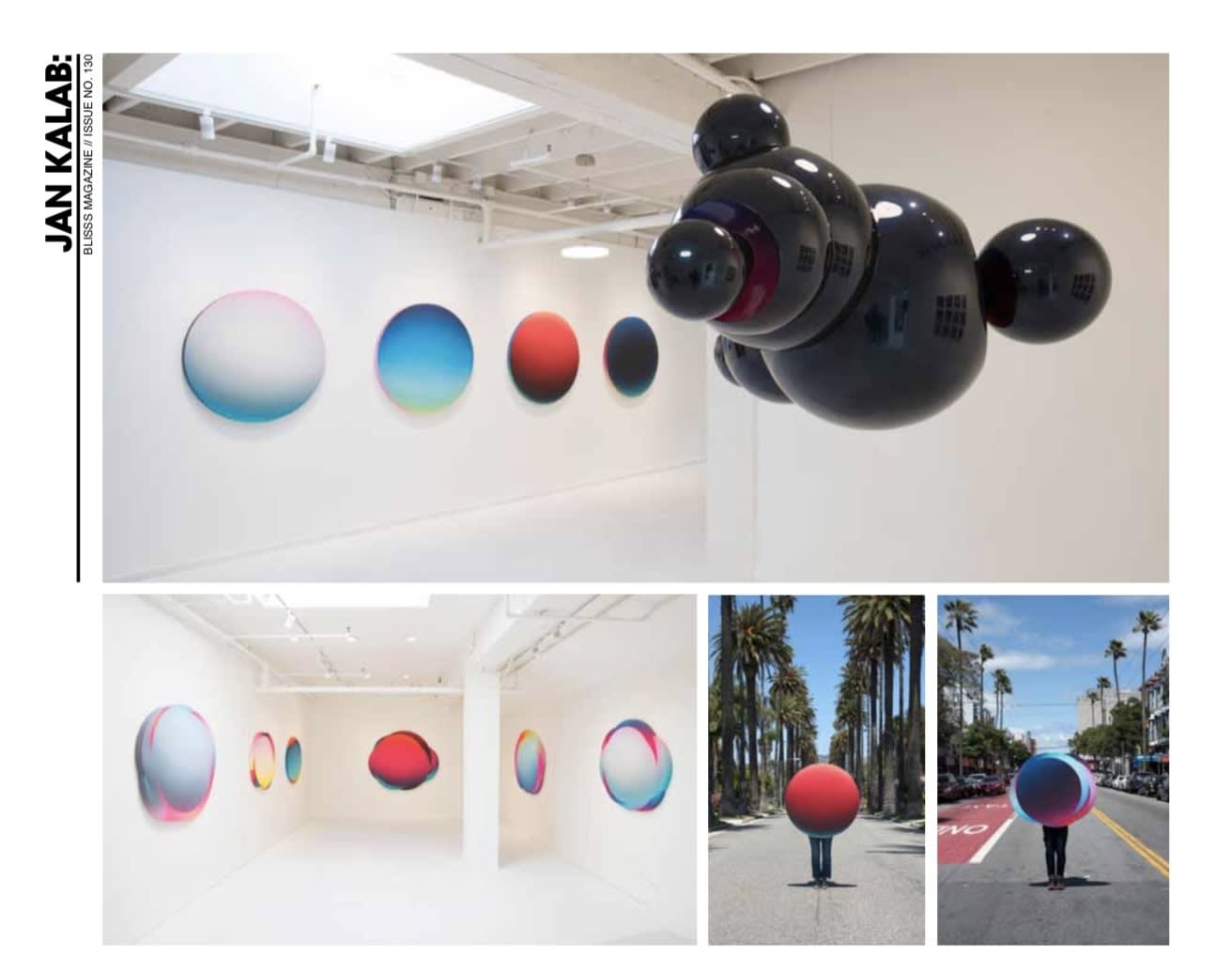 The SOLAR show is made up of 10 original painted canvases, which beautifully demonstrates Jan's careful skill and impressive vision. The works use expressive colour and interesting forms to create a visually sublime show, which have a highly visceral and emotional affect.
As part of the show, Jan released a signed and numbered print edition of 35. The remaining 'Burning Sky' prints can be purchased online via our website, https://shop.rhodescontemporaryart.com/products/burning-sky-jan-kalab
SOLAR opened with a private viewing on Thursday 12th of March and is now open to the public and can be viewed until Saturday 18th April.
For all enquiries about Jan Kalab's work, please contact the gallery on +44 (0)20 7240 7909 or email info@rhodescontemporaryart.com.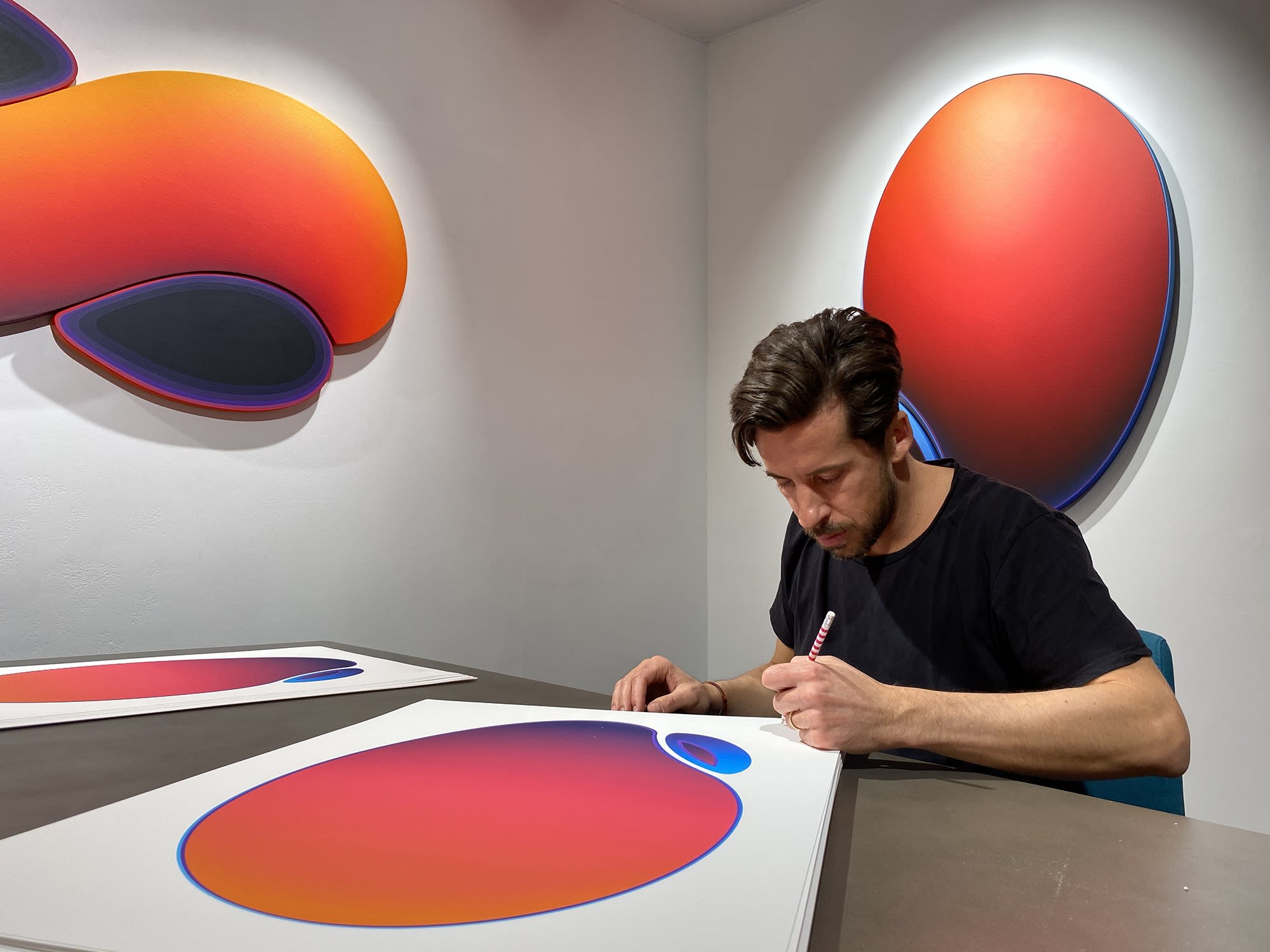 March 14, 2020