Artist Stephen Ormandy collaborated with Hermes and Studio Chen Lu to create a stunning window display in Sydney, Australia.
Australian artist Stephen Ormandy has just realised a big scale commission in collaboration with Hermes, the Olsen Gallery and artist studio Chen Lu. The installation covers all the front vitrine of the Hermes store at 135 Elizabeth Street in Sydney.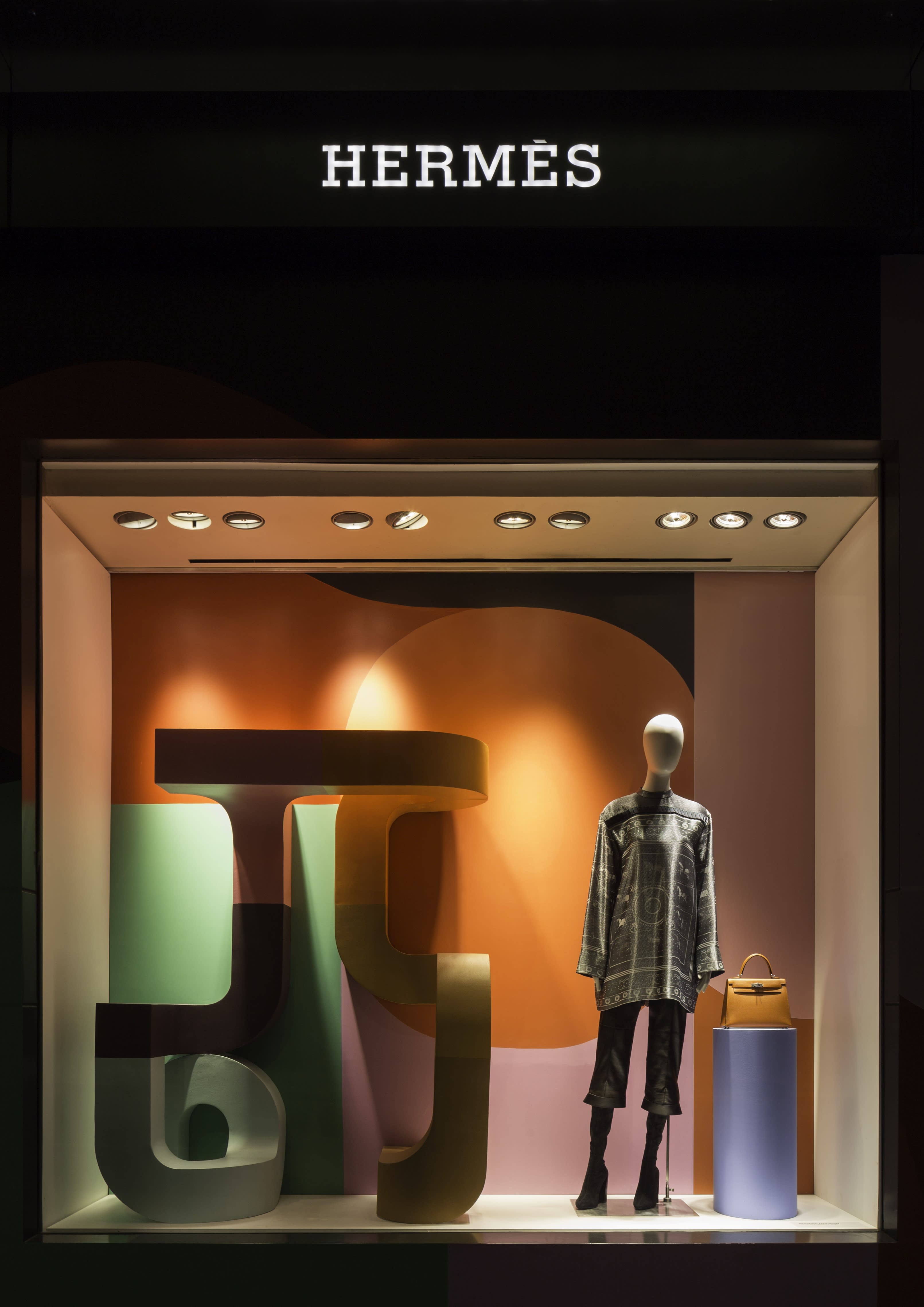 The results of the collaboration form a harmonic combination of curvy patterns and block colours. Mixing art and fashion, the installation extends from the windows to the external wall of the store whole playing with lines, vibration and rhythm, portraying the famous traits of Ormandy's practice. Stephen Ormandy is known for his playful portray of chroma relationships, the balance between positive and negative space while exploring subconscious. His work is usually shown in two-dimensional canvases or small circular statues, creating a dialogue between the two mediums.
Alongside his independent artistic practise, Stephen Ormandy is one of the founders of Dinosaur Design, one of Australia's leading design brands for metal jewellery and homewares. Ormandy graduated from "The City Art institute" in Sydney in 1985, it was during his last year as a student, when, alongside two of his classmates Louise Olsen and Liane Rossler, created Dinosaur Design. In 2016 Stephen Ormandy and Louise Olsen published The Art of Dinosaur Design, alongside a travelling exhibition which had shows at Bega Regional Gallery and Hazelhurst Art Gallery whilst celebrating their creative partnership.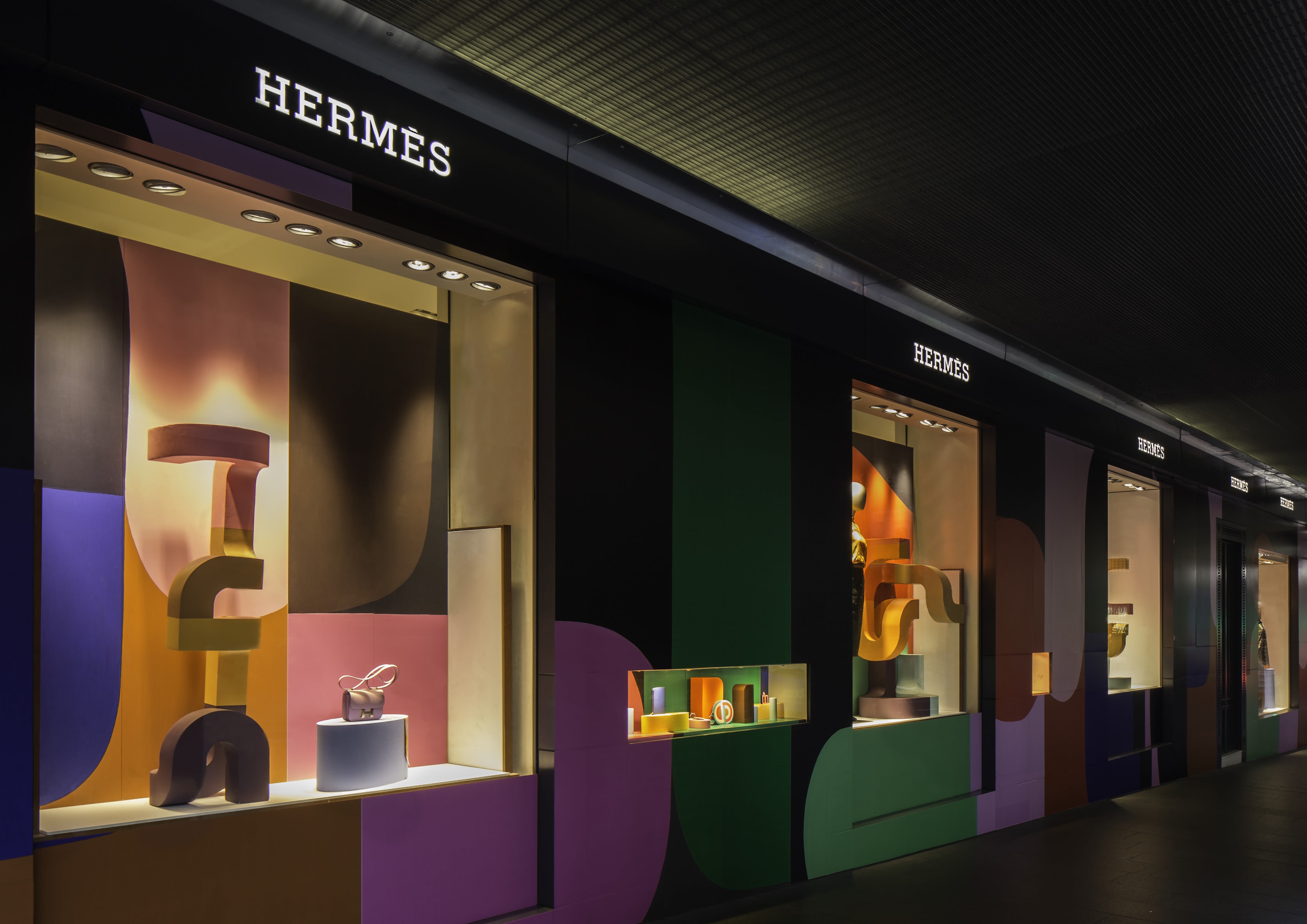 "We apply the same principles in our art as in our design practice, but with a greater sense of freedom," said Ormandy. "We tackle each project the way you would tackle a painting or a drawing, really following your eye and allowing those accidents and developments to happen."
Ormandy is inspired by the natural world, this is reflected in his choice of palette and form. One gets quite lost in the moment while looking at one of Ormandy's pieces, from wondering what is being reflected, to simply enjoying the calming effects of his choice of imagery, he is one artist to have in your wall.
Furthermore, Ormandy was a finalist in the Sulman Prize at the Art Gallery of New South Wales in 2015. His work is held in public collections across Australia including Artbank, The Sir William Dobell Art Foundation, The Powerhouse Museum, The National Gallery of Victoria and The Art Gallery of Western Australia.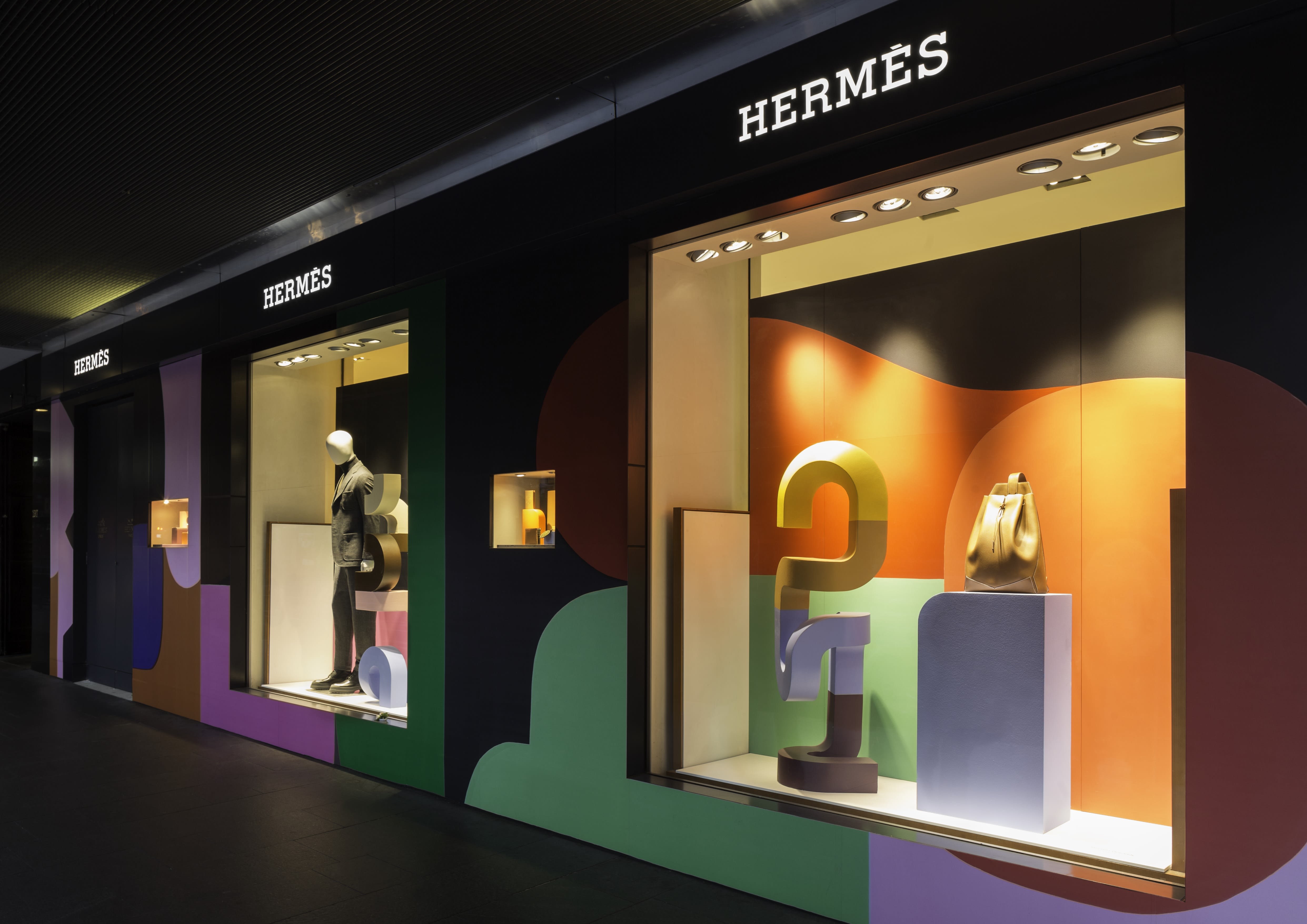 In other exciting news, we are delighted to announce that Stephen Ormandy, will be one of our featured artists for the 2020 edition of London Art fair in January.
Alongside Ormandy, we will be presenting a cross-selection of newly produced original works and marking the occasion with the release of our eagerly awaited new limited edition from Lino Lago. Other artists being represented include: Lino Lago, Nick Smith, Jess Cochrane, Banksy, Jan Kalab, Chris Rivers and Keith Haring.
Our booth display this year serves to highlight our upcoming Spring exhibition programme.
To register your interest in the show, or to RSVP for tickets, please email us at
info@rhodescontemporaryart.com
December 18, 2019