Opened since the 8th of November until next week, "Study of a Woman Talking of Herself" is our current exhibition which puts the latest works by artist Jess Cochrane in conversation with Francis Bacon's works. In just one month, all available original works by the artists have now been sold. A special print was release for the exhibition, only a few are available left.
Originating from Australia, Cochrane entered the London art scene approximately one year ago and took over the city. By mixing photography and painting, Cochrane reflects on how consumerism and capitalism affect the way we see ourselves. Influenced by her background in advertising and marketing, the artist uses painting as the antidote against photoshop, distorting perfection and revealing the honest identity of how the models see themselves.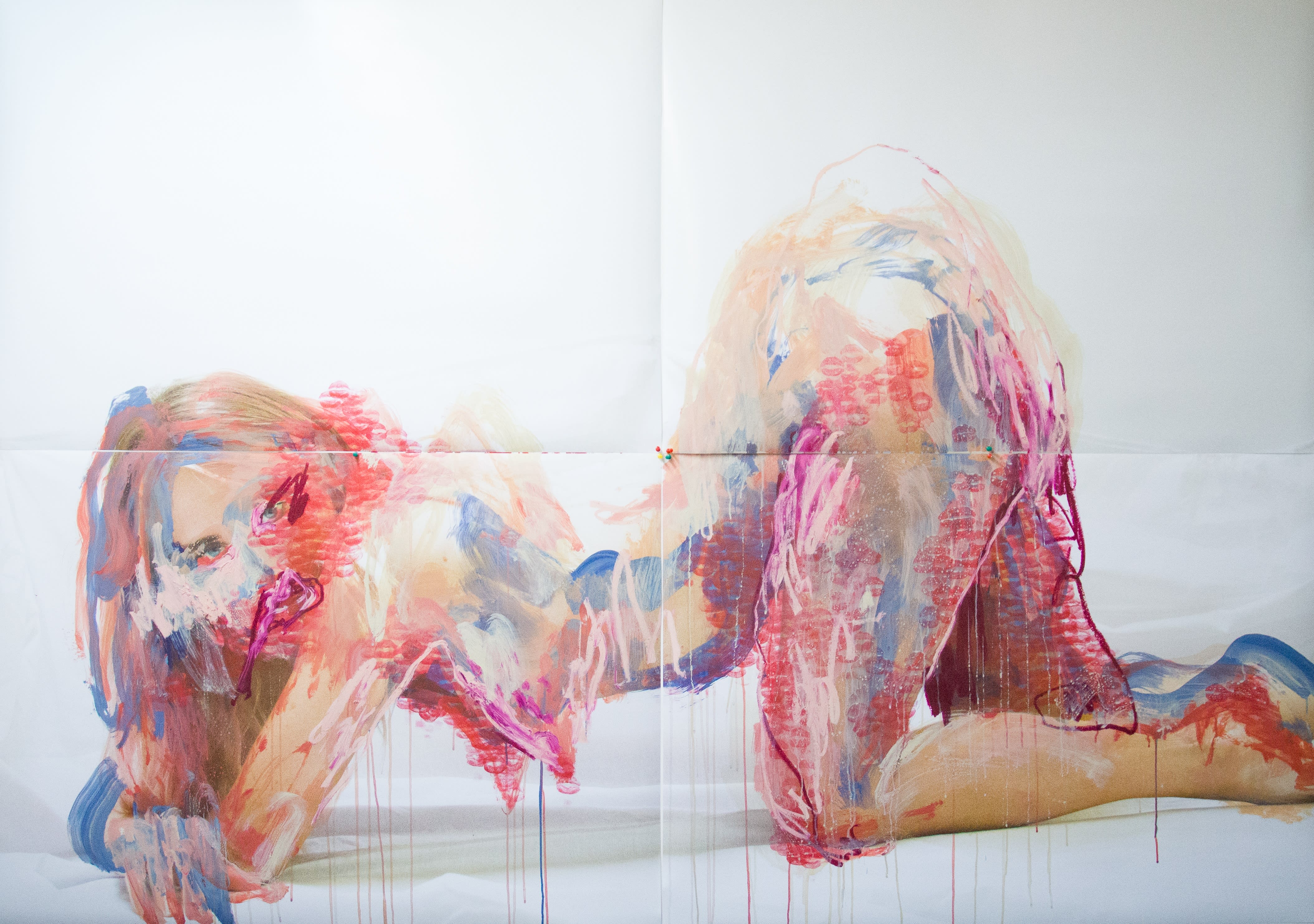 Produced as a homage to Bacon's practise, Jess's works represent a contemporary take on figurative works and how their mirror current social times. One of the stand-out pieces is "Muybridge pose". Much like Francis Bacon, Cochrane was inspired by the photographic works by Edward Muybridge, specifically one photograph which portrayed a paralytic child.
She explained that it reminded her about the poses made by models portrayed in magazines and commercials. She states:
"If we can find similarities between an image of a paralytic child and a woman posed in a hyper-sexualised manner, what does that say about our idea of beauty? what does that say about how we've been conditioned to push ourselves into discomfort for the sake of the perception of others, for keeping up, for fitting in?" - Jess Cochrane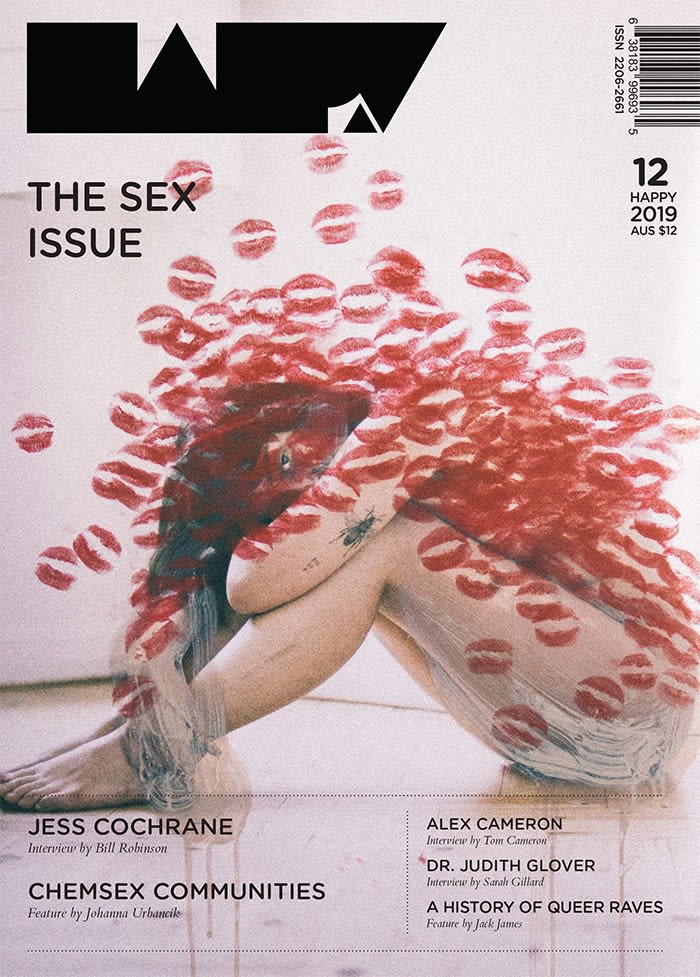 Alongside the exhibition, an edition of 30 prints was released: "Smothered by Your Love". The print is 25cm x 36.5cm, made with archival pigment on Canson photo rag paper. "Smothered by Your Love" is also features on the cover on the 12th issue of Australian magazine "Happy Mag" for their inaugural sex issue. Only a few prints are available left, you can purchase them online by clicking here

Other previous works which weren't part of the exhibitions are still available. A personal favourite is "All This Rainbow from Inside", pictured in the image below.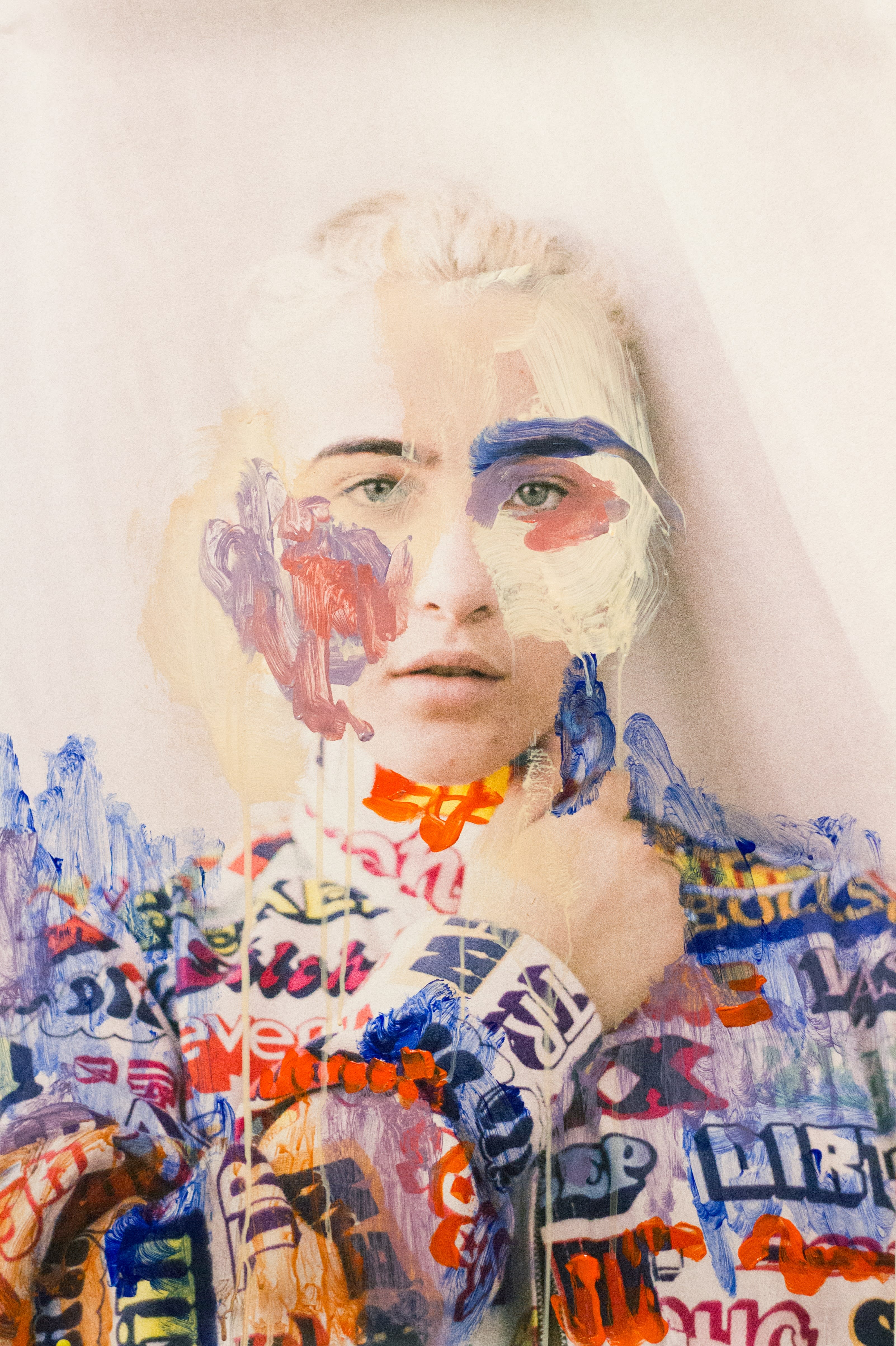 Once again, a massive congrats and well done to Jess Cochrane from all of us at Rhodes Contemporary art, it is for sure not the last time you will hear of her!
To see all Jess Cochrane's available works, please click here

If you have any enquiries about Jess Cochrane's work, please drop us an email at:
info@rhodescontemporaryart.com
December 4, 2019