We are bringing Nick Smith to the other side of the Atlantic for a solo show at CONTEXT Miami Art Fair. From December 3rd to 8th we will be at booth A13 with our lovely Nick Smith.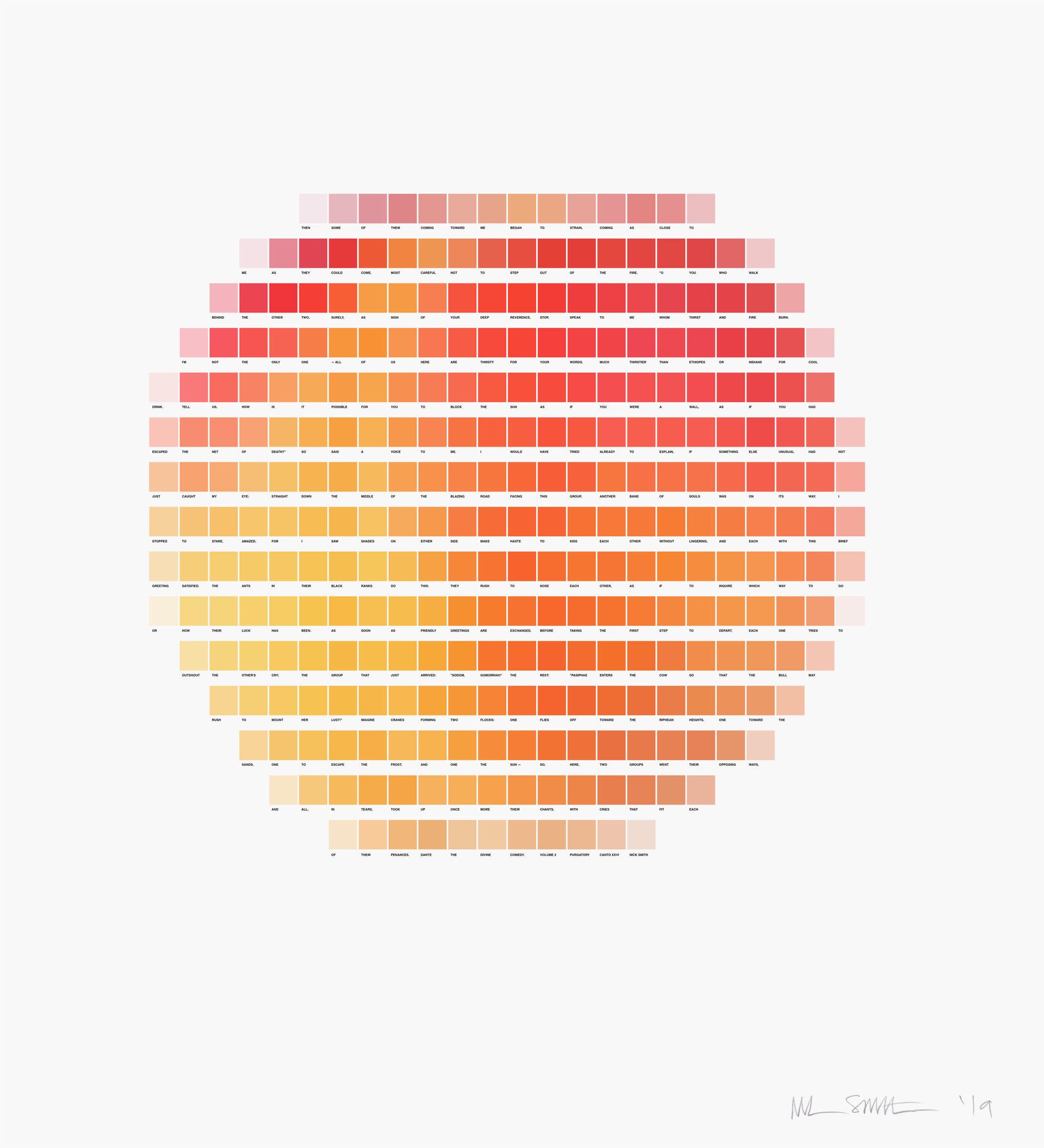 We are proud and excited to announce we will be bringing new works by British artist Nick Smith for a solo show at Context Miami Art Fair. After several sold-out exhibitions at the Gallery, we are confident Nick Smith will do amazingly during Art week in Miami.
His new solo show is entitled "PURGATORY", it follows Dante's "Seven Deadly Sins" from his 14th-century Purgatory poem, which was the second part of the famous "Inferno" text. The poem depicts the penitent Christian life though telling the climb of Dante up the mount of Purgatory guided by Virgil. The mount consists of seven levels, each corresponding to a sin or "seven roots of sinfulness": Pride, Envy, Wrath, Sloth, Avarice (and Prodigality), Gluttony, and Lust, until one finally reached the top. Each sin comes from an overdose of physical instincts becoming perverse, such as lust, gluttony or greed, or comes from false idolatry. Dante believed that earthly suffering from each sin leads us to emotional growth, leading to Earthly Paradise: the Garden of Eden.
Nick Smith has paired each sin to a popular consumable, creating a symbolic and ironic representation of each sin within our modern capitalist society; especially in the context, these works are shown, creating a rather humorous, nostalgic feeling, making us reflect and question on our choices, our history and our future.
Some of our favourite pieces are: "Lust", showing a peach with a beautiful palette of organs, reds and yellows and "Victory", which represents a Nike Mag sneaker, which was sold at an NYC auction for $ 200,000
Simultaneously, a few extra special originals will also be available, such as a microchip version of "The Simpsons" and a tall 175cm long "Barbie" pieces which includes text from John Cleland's "Fanny Hill" from 1749.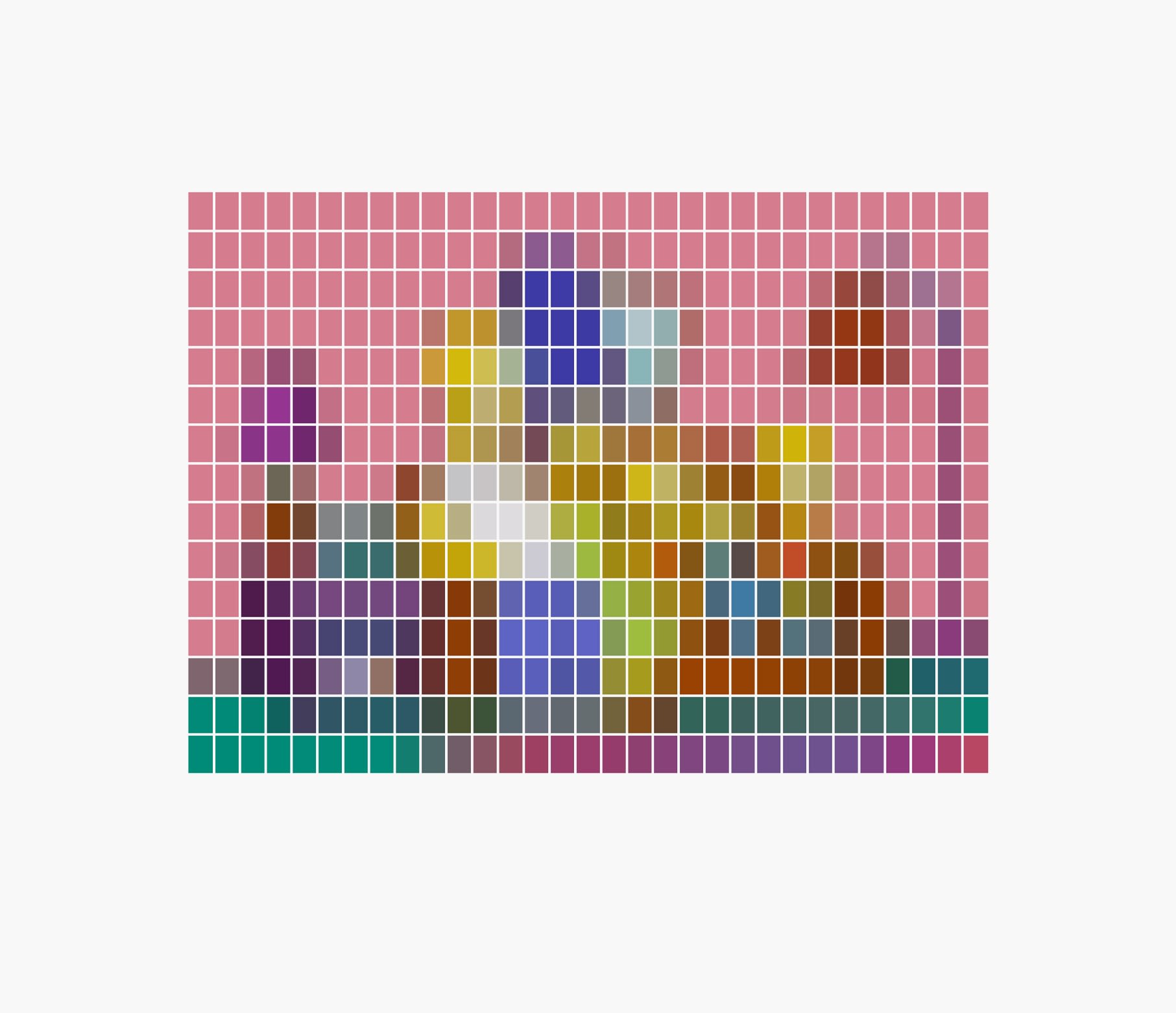 Alongside the original works available, an exclusive new limited edition print will be available. A squared 1 x 1 meter print of a doughnut, from the original "Gluttony" will be available in 2 different finished: Glossy and Dimond dust. Each print edition is from an edition of 22 plus 3 ap's and will be available for collection at our stand in the CONTEXT art fair as well as in our gallery in London. What is special about these prints, is the size of them, it's the larger size print that Nick has ever done, and it's being treated with the same importance as an original work.
The result is a shiny, sticky, glossy exploration of our societies attitude and approach to our excess, addictions and desires.
To request a catalogue or any enquiries about nick Smith or Context Art fair, please email us at info@rhodescontemporaryart.com
November 19, 2019