Good morning and thank you for taking the time to answer our questions, first things first: congratulations on selling all 25 prints of your first print edition and all paintings from our current show CHROMA.
Buenos días i muchas gracias por tomar el tiempo de responder a nuestras preguntas, lo primero de todo: enhorabuena por haber vendido todas las 25 ediciones de tu primera edición impresa y las dos pinturas actualmente en nuestra exposición CHROMA.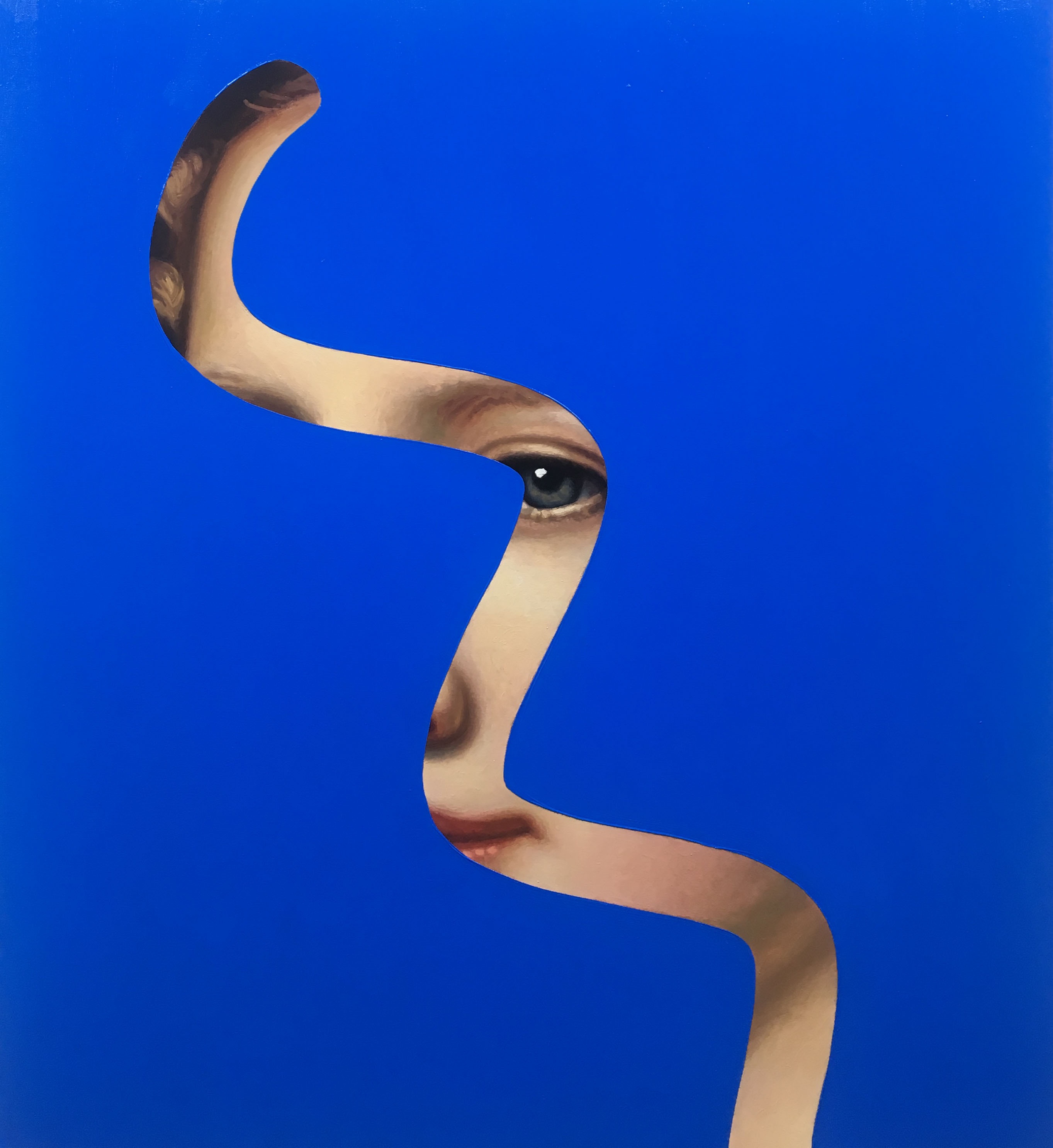 Q: To start, how would you define your artistic style?
Q: ¿Para empezar, como definirías tu estilo artístico?
- I try to express an universal ideal of art where the novety is not more important tan tradition. "Fake Abtrsact" is a sublte and ironic critique of contemporary art.
- Trato de expresar una idea universal del arte donde la novedad no es mas importante que la tradición. "Fake Abstract" es una critica sutil e irónica del arte contemporaneo.
Q: Could you tell me about the process of starting your paintings?
Q: ¿Podrías explicarnos como empiezas el proceso para hacer una de tus pinturas?
- My pieces are oil paintings, technically done in the most traditional way. I work by copying fragments of feminine portraits, preferablly from the XIX century.
- Mis cuadros son pinturas al oleo, técnicamente hechas de la forma más tradicional. Trabajo copiando fragmentos de retratos femeninos antiguos, preferiblemente del siglo XIX. Transformo estos fragmentos en líneas abstractas que pinto sobre un fondo de color puro.
Q: When did your interest in art and painting start and how did you proceed to do it as a full time career?
Q: ¿Cuándo empezó tu interés en el arte y la pintura i como fue el proceso de hacerlo como carrera en pleno tiempo?
- I was already exhibiting before studying at university (which I found was a waste of time). I never wanted to be anything else but an artist. Being an artist means being constantly working, being open to everything and study the world in general, not just the world of art. The challenge of the artist is to know how to connect your practice with the rest of the world.
Ya exponía antes de estudiar en la universidad (que considero una pérdida de tiempo). Nunca quise ser otra cosa que artista. Ser artista supone trabajo constante y estar abierto a todo, estudiar el mundo en general, no solo el mundo del arte. El reto del artista es saber conectar su taller con el resto del mundo.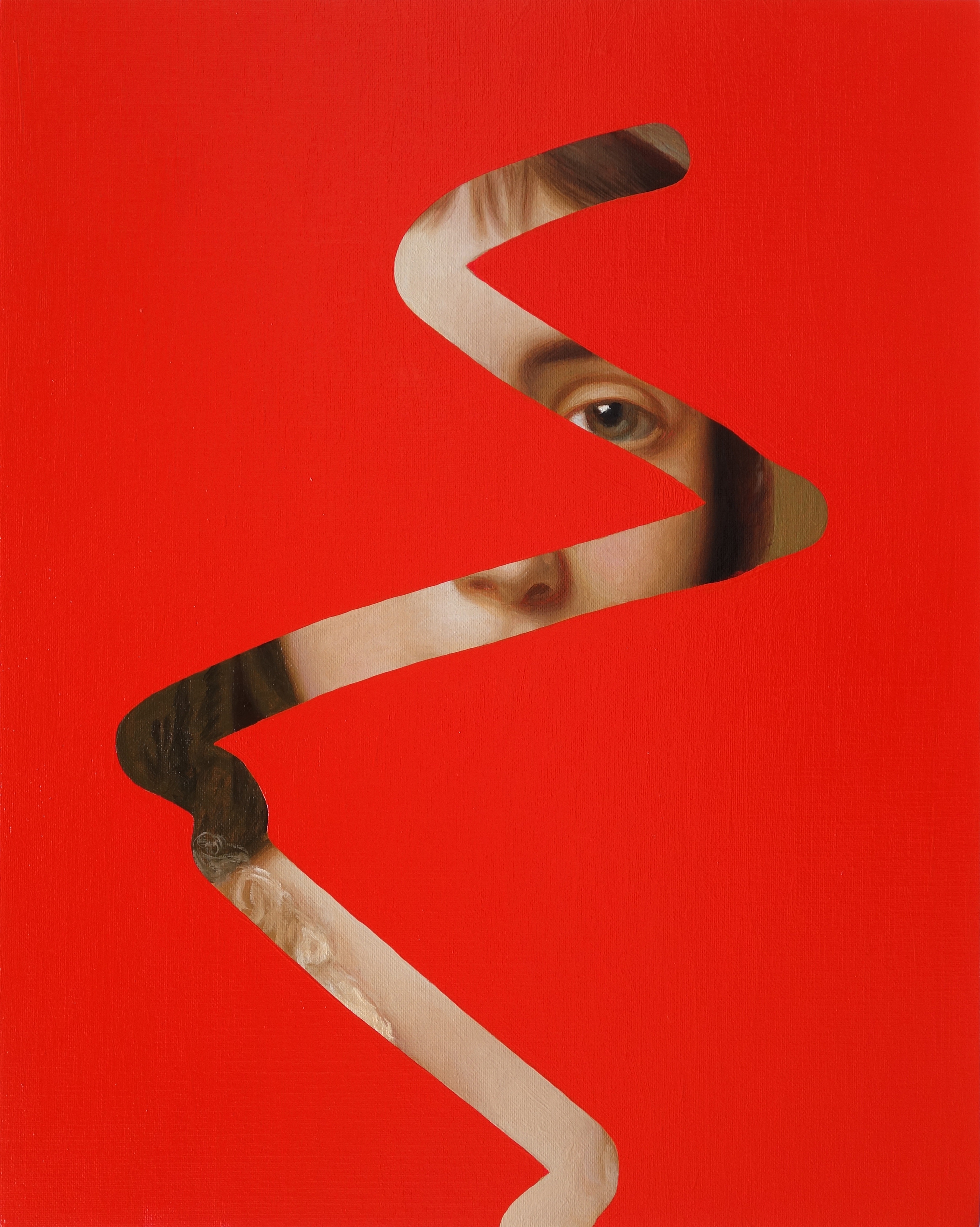 Q: When was your proudest moment as an artist so far?
Q: ¿Cuándo fue vuestro momento mas orgulloso en vuestra carrera como artista?
- Maybe when I recived an award by the queen of Spain, it was for an anual painting contest… I am not sure if "proud" is the right world, but simply an important or intersting detail. What I am really proud is the hard work I do everyday.
- Quizá cuando recibí un premio de manos de la reina de España, fue en un concurso de pintura en el año .... No creo que orgulloso sea la palabra adecuada, simplemente es un detalle curioso o importante. Realmente de lo que estoy orgulloso es del trabajo duro que hago cada día.
Q: Where does the inpiration fro your series "Fake Abstract" comes from?
Q:¿De donde os surgió la inspiración o idea de vuestra serie "Fake Abstract"?
- "Fake Abstract" (for me) is a critique of the supposed originality of contemporary art. I think that contemporary art is an Academy, like and Academy of the XIX centuary. This is the idea that I take from this series of paintings.
- Fake Abstract (para mi) es una critica a la supuesta originalidad del arte contemporaneo. Creo que el arte contemporaneo es una Academia, como la academia del siglo XIX. Esta idea es la que me llevo a esta serie de pinturas.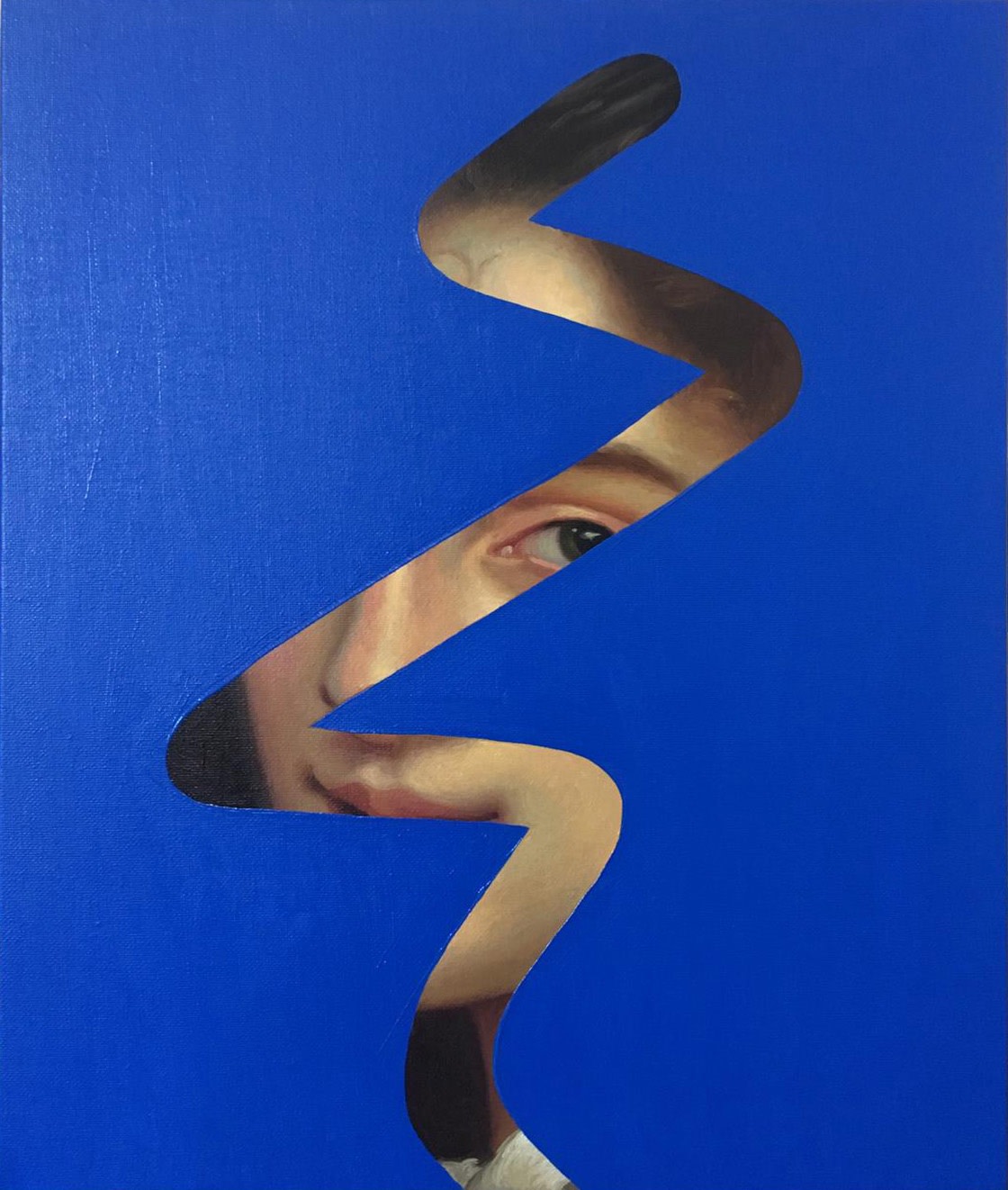 Q: What can we expect from your solo show in April 2020 at our gallery?
Q:¿Que podemos esperar de vuestra exposición en solo en abril 2020 en nuestra galería?
- When one goes to an exhibition, one expects to contemplate some intelectual suggestive beauty.
- Cuando se va a una exposición uno espera contemplar alguna belleza sugerente intelectualmente.
October 1, 2019