Last Thursday, we hosted the Private View for our new summer group exhibition: "CHROMA".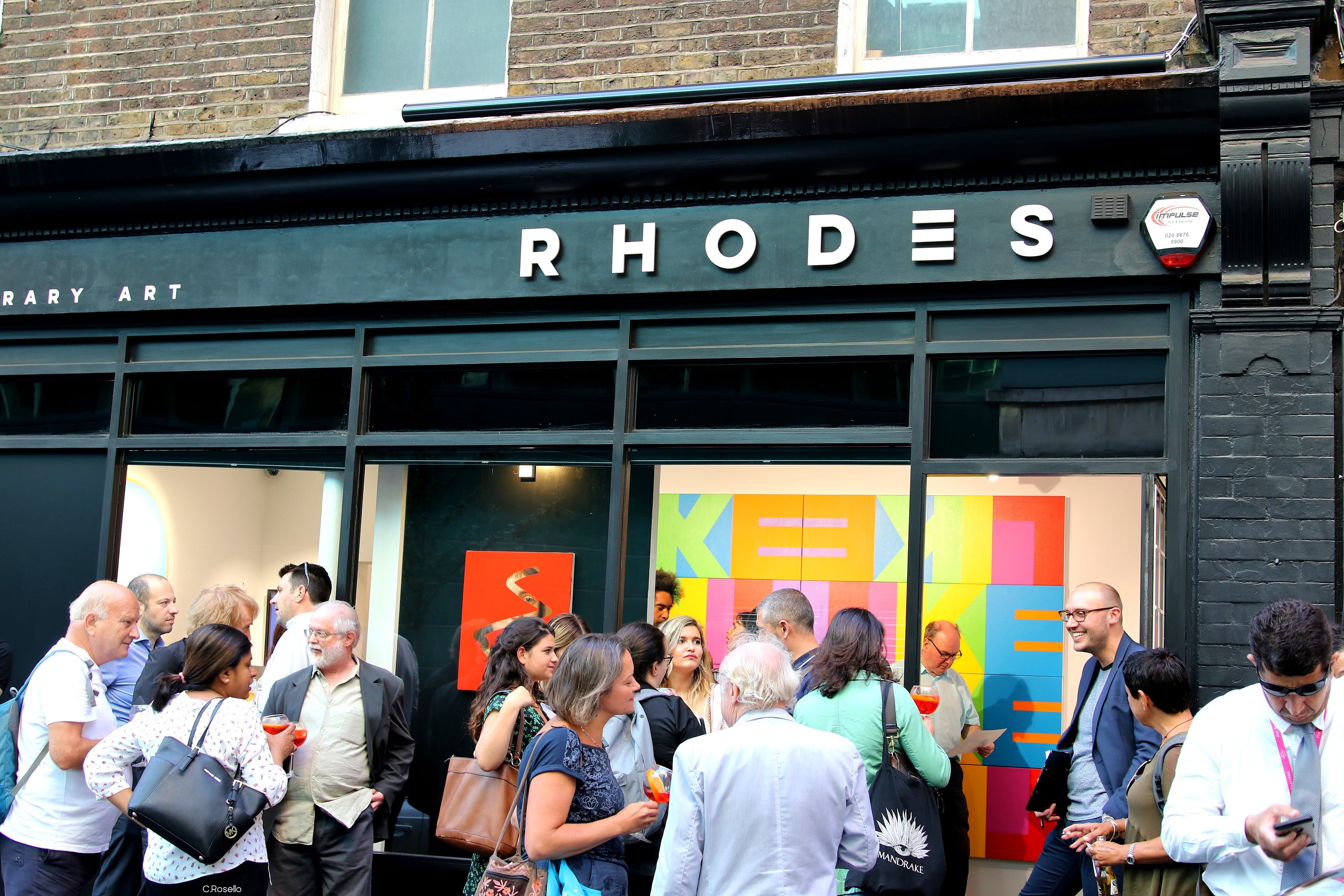 "CHROMA" is a mixture of pieces that celebrate the use of colour in art while reminding us that summer is not yet over. The show is an opportunity for us to showcase some new collaboration made this year, such as: James Joyce, Chris Rivers, Jan Kalab, Danny Gretscher, Stephen Ormandy and Julio Anaya Cabanding. Simultaneously, we are delighted to showcase the amazing pieces by some familiar faces whom we wish to see more of Jessica Cochrane, Zoe Grace, Lino Lago, Lucy Sparrow, Static, Nick Smith and Frans Smit. Finally, some blue chip works are also available, because we all know it wouldn't be a summer show without some Damien Hirst, Grayson Perry, David Hockney and Peter Blake.
Right as you come in the gallery, James Joyce, presents us his impressive large sale "8 Likes" polyptych painting, a colourful statement piece visible from the other side of the road. It sure brings colour and energy to not the gallery but to all of Soho. In conversation with the latter, we have Jan Kalab's new works: "Blue Lake 719" and "Yellow Gradient 719". The two circular shaped pieces, embrace the materiality of the acrylic colour used and evoke a refreshing and calming feeling making it impossible for you to stop staring at it.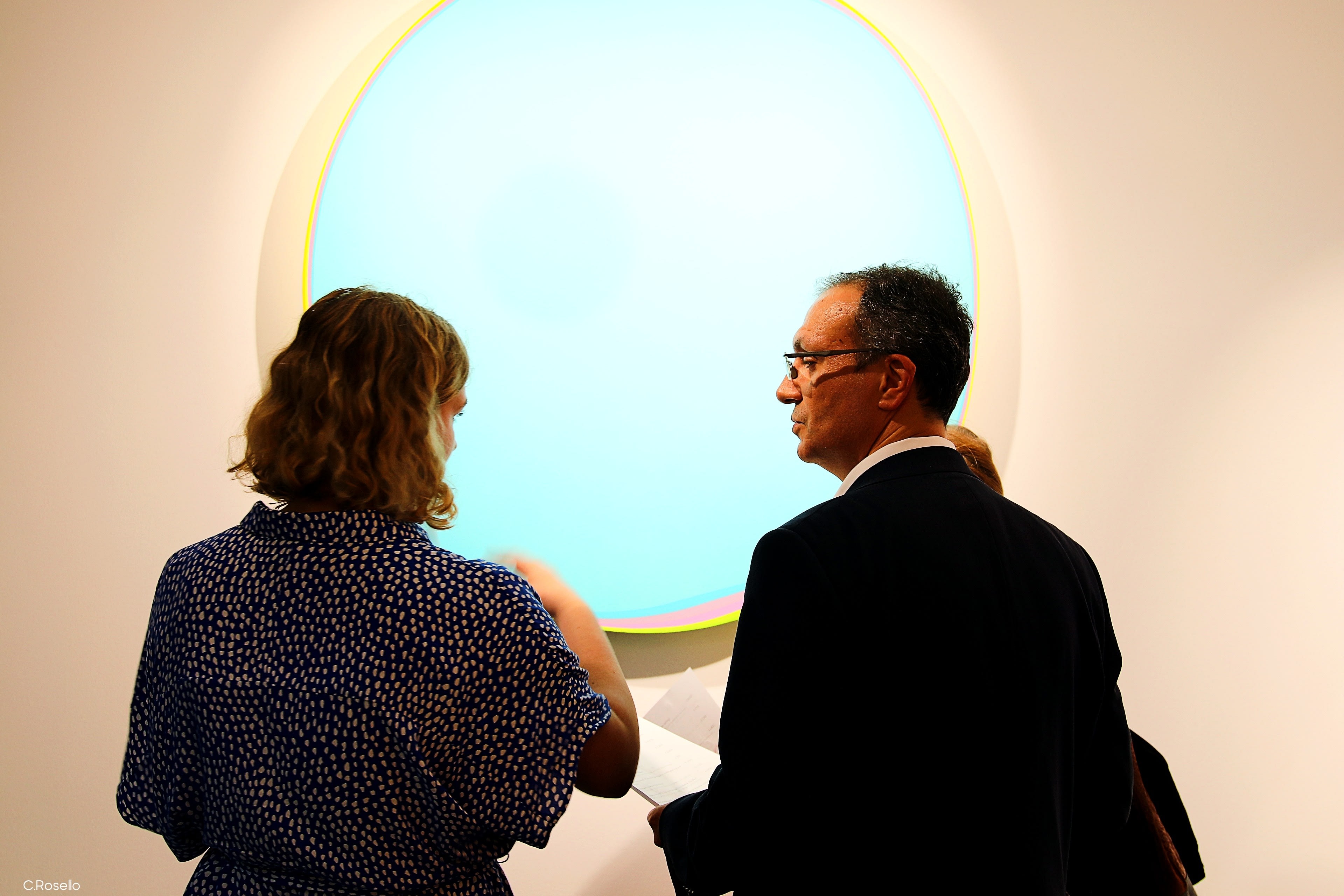 We wish to personally congratulate our brilliant Spanish artist Lino Lago, whom all pieces sold out, including all 25 prints of his Rhodes Print Edition "Fake Abstract". For all the disappointed souls who didn't get their hand on his work, worry not! A brand new Lino Lago panting from his Fake Abstract series is arriving to our gallery straight his from studio in Spain. The newbie is entitled "Fake Abstract (Bouguereau)", an oil on Canvas painting, 50 x 40 cmand has the same colour blue as the print edition and the original "Fake Abstract". We are also thrilled to announce that we are hosting Lino Lago's first UK solo show in April 2020.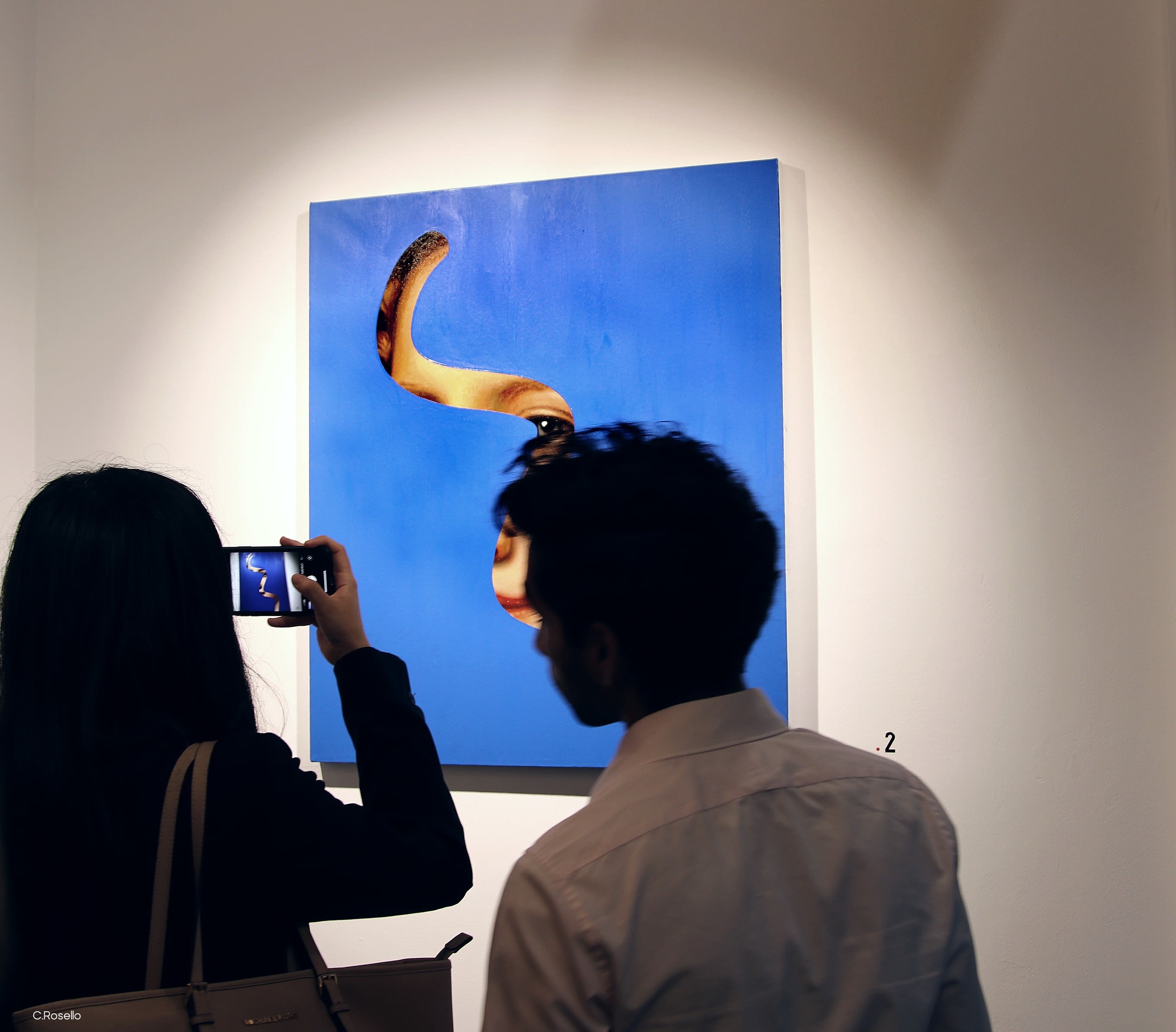 An artist whom you will definitely hear more of in the near future is Jessica Cochrane, an Australian artist who recently relocated in London. Cochrane's works focuses on feminine energy, intersecting between photography and painting, it further explores the relationship between society, consumerism and pop culture. Her projects include Nike, Mercedes Benz and Mada Vines.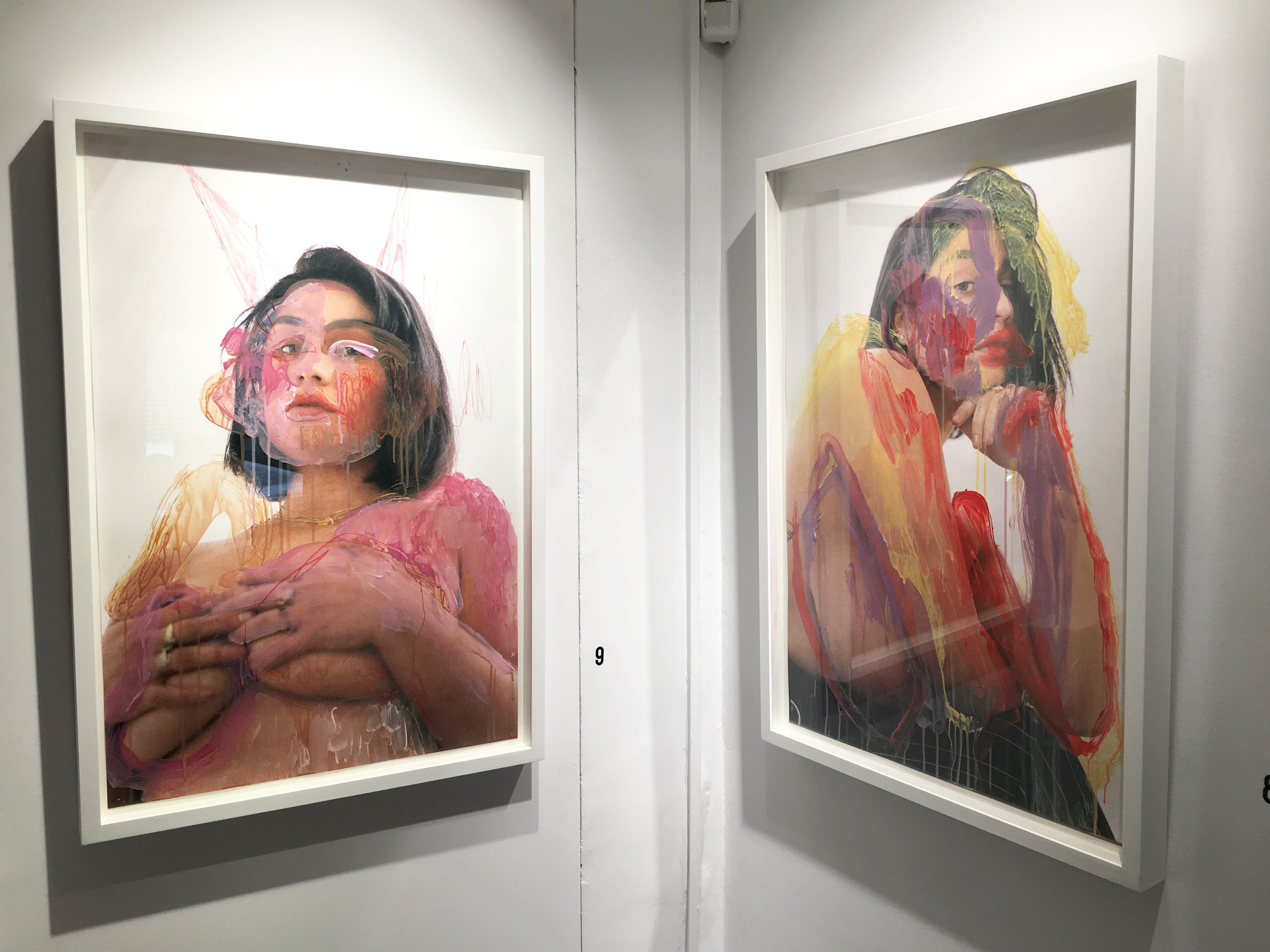 The lovely Zoe Grace graces us with a brand new piece "Love Louder, a neon on acrylic text based piece. Zoe Graceis known for the shiny and retro like neo made text, and, is an artist whom we have been closely working with for years. Grace embodies the sunshine, in her works, she looks at the positive impact encouraging, and loving words have on people.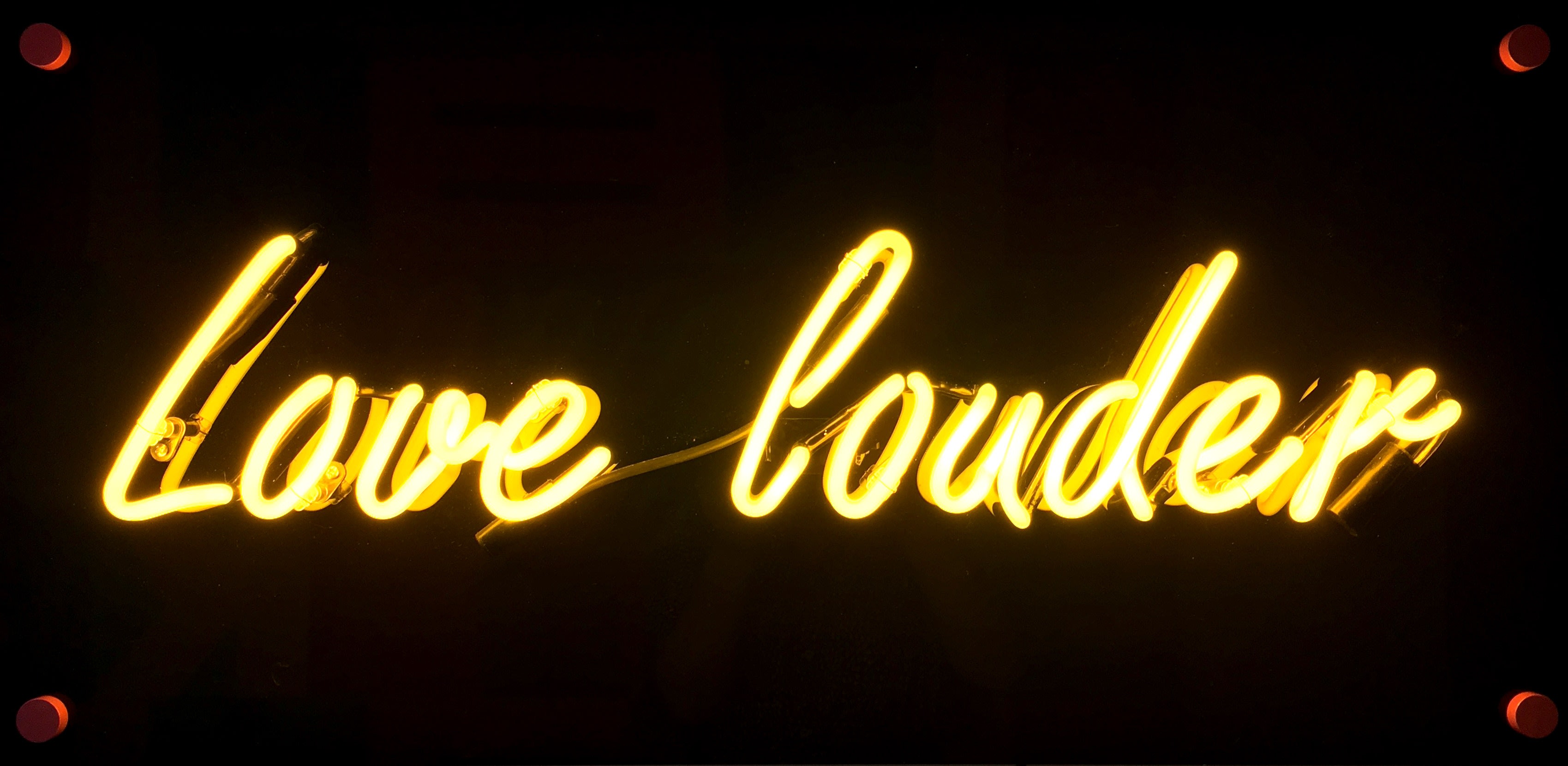 Thank you to everyone who poped in. We hope that all of our guest had a lovely time and enjoyed the happy summer feeling that the works have given us.
Lastly, a big thank you to MARTINI for providing us with MARTINI Fiero & Tonic, the new drink brining fresh taste of Italy to the UK this summer. The 50/50 serve offered an explosion of bittersweet orange flavour and a striking red colour – both of which are 100% natural.
August 15, 2019