Opening this week at Rhodes Contemporary Art is the highly anticipated 'Dance Boldly Through The Storm', a solo exhibition of new works by contemporary stencil artist Eelus.

Seeking to evoke familiar discomfort within all of us, this all-new body of work explores the beautiful and often caustic realities of the world, while examining the turbulent nature of modern times.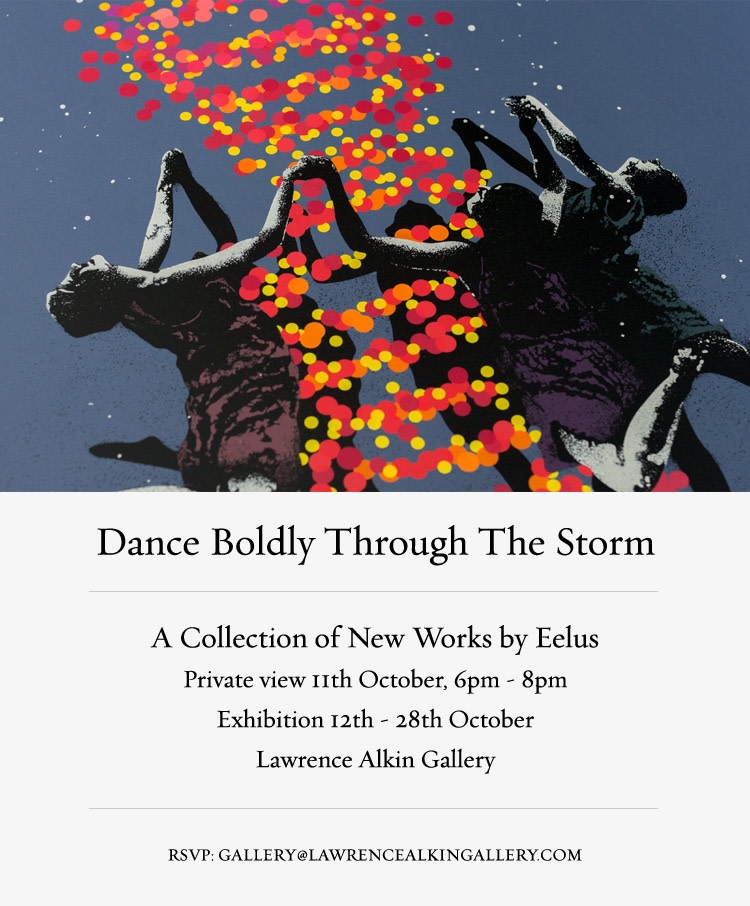 The exhibition is the artist's first solo in London for 7 years and follows on from his 2016 San Francisco sell out, 'The Dark Side of the Rainbow'.

Follow this link to view the sales catalogue PDF. For any sales enquiries contact us via info@rhodescontemporaryart.com or call on +44 (0)20 7240 7909.

'Dance Boldly Through The Storm' will feature an all-new body of work incorporating spray paint on canvas, multi-layered wood and paper and, for the first time ever, 3D sculptural pieces created from cold-cast bronze and an exclusive silkscreen print release.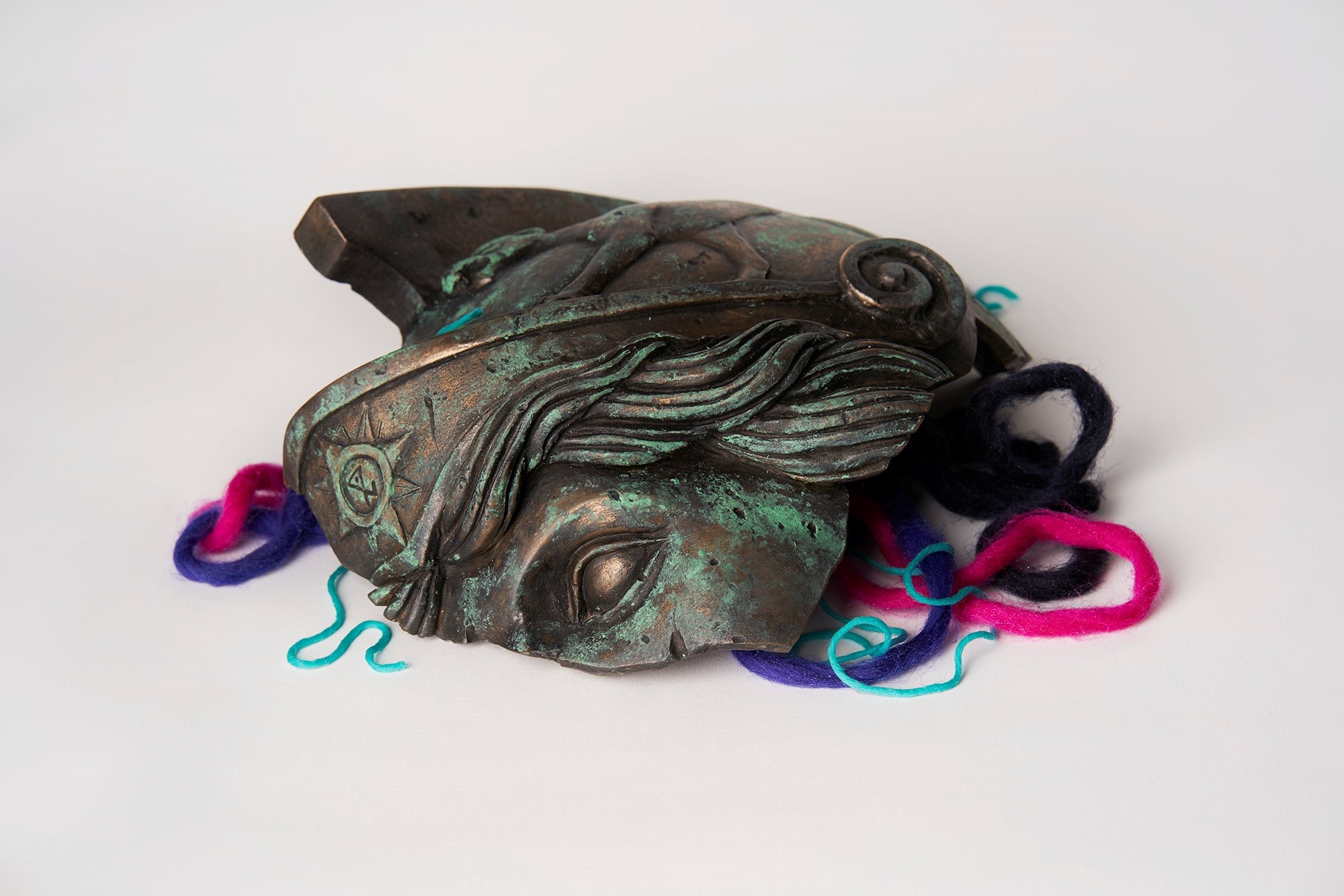 'History of Nonsense' - Fragment
Evolving from street art, Eelus sees the canvas as a place to explore darker themes, unshared through his previous street and community pieces. He comments:

"I'm quite conscious about the work I paint outside as it becomes part of the lives of the people who live in and around that community. When it comes to the pieces I create in the studio, I know I have more freedom to make darker works that reflect that part of my personality." - Eelus

Exclusive Print Launch
'We All Fall Down', will be released in the gallery on Wednesday 11th October at the exhibition opening.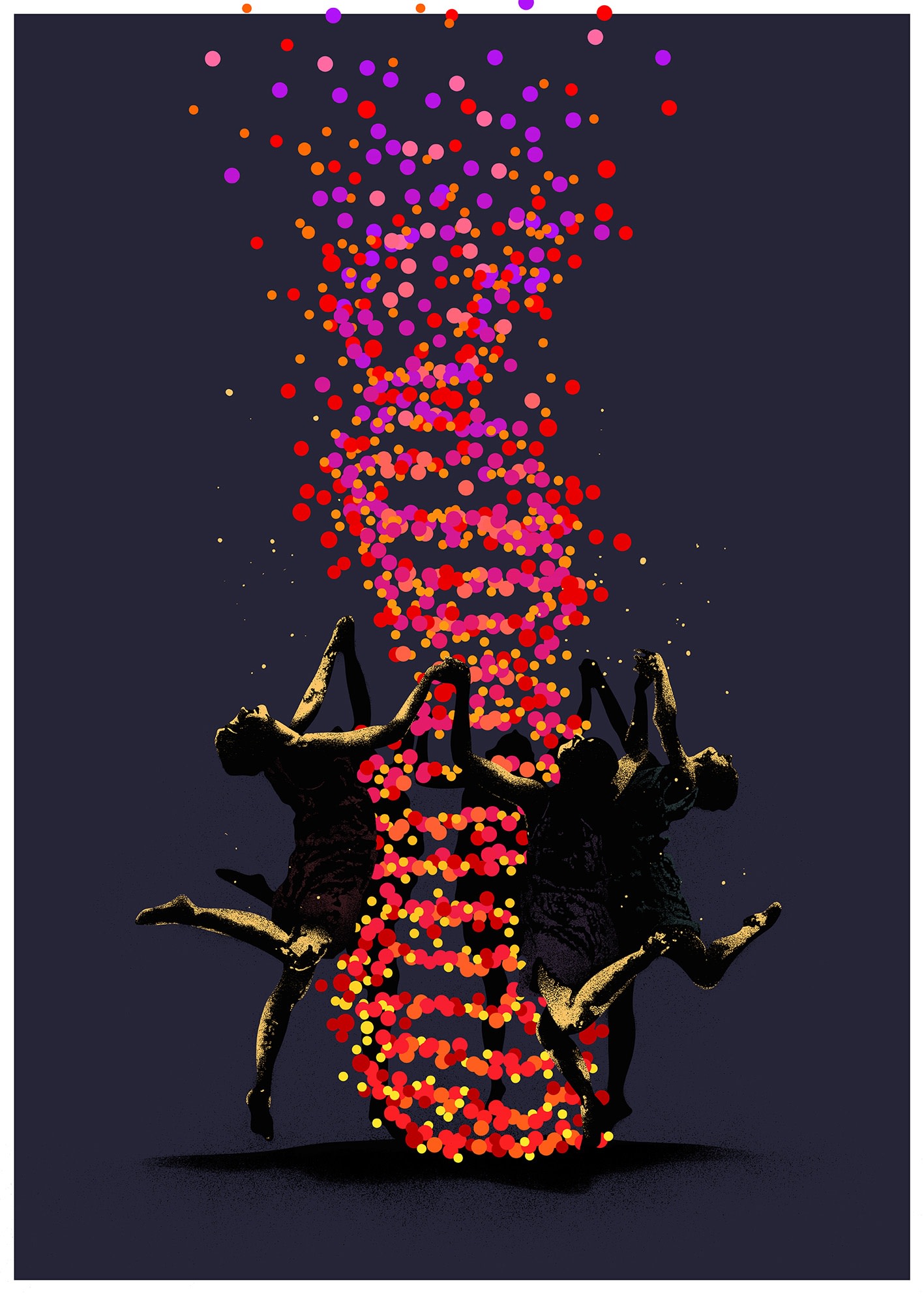 We All Fall Down' (Standard Edition)
12 Colour Silkscreen Print
Signed Limited Edition of 50
50cm x 70cm
£250 (unframed)
£450 (framed in a white or black box frame)

The show title 'Dance Boldly Through the Storm' emulates the importance of pausing to reflect on the turbulent nature of modern times. Eelus explains: "The world at the moment can be quite a serious and worrying place for a lot of us. It's impossible not to get caught up in one way or another in the madness of the decisions and policies of the people at the top. What else can we do but keep our heads up, our eyes open and dance boldly through the storm?"
"I've taken a darker turn with this body of work as I wanted to pursue the mysterious hidden layers of the present tech-driven world, orchestrated by the elite few puppeteering the strings. The show explores the ability to get tangled in the futility of daily routine, blinding us from the passions to be enjoyed from life." - Eelus
Follow this link to view all available work by Eelus. For sales enquiries please contact the gallery on +44 (0) 20 7240 7909 or email us at info@rhodescontemporaryart.com.
October 10, 2017