We would like to say a big thank you to all who attended last night's private view for 'Dream Cargo' by the exceptional Stanley Donwood. There was a suitably large turnout for the evening, with nearly every inch of our New Compton Street space being occupied by art lovers, each eager to see Donwood's 21 redesigned book covers for all of JG Ballard's novels.
It was also great to see so many of our favourite artists present at last night's private view. Aside from the man of the moment Stanley Donwood a number of other familiar faces were there. Nick Walker popped in during his trip to London, fresh from his latest solo show 'Vicious Beauty', which is currently being held in Paris. Other gallery favourites who came to see the body of work included Magnus Gjoen, STATIC, Jessica Albarn and Eelus.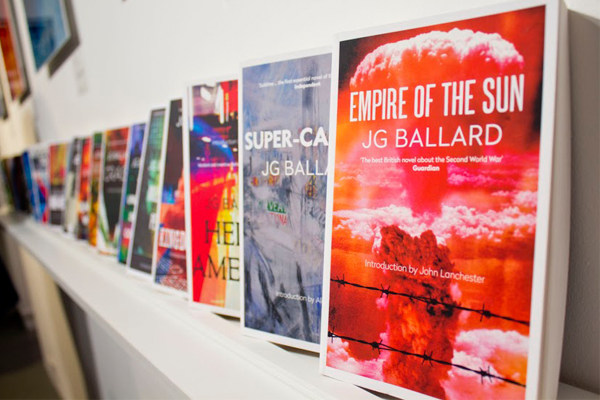 If you missed out on the opening night of 'Dream Cargo' fear not as the exhibition will be running until the 25th of April. On display are Donwood's 21 reinterpreted cover artworks for JG Ballard's highly esteemed and influential novels. He has approached the making of the images in a highly experimental way by becoming somewhat of a clandestine chemist along the way.
The art on display is the culmination of a three-year project Donwood embarked on, which saw him visit university laboratories to photograph various experiments, explosions and combustions that were later collaged into his pictures.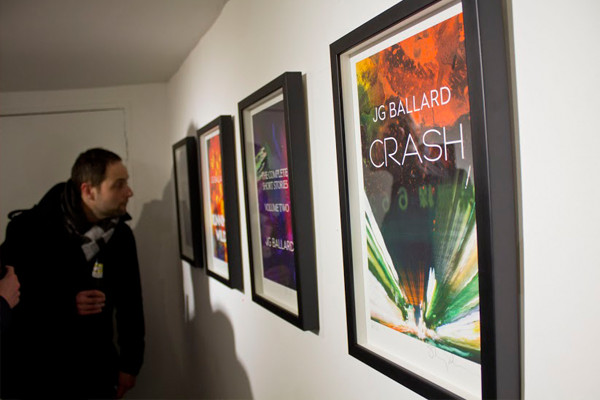 The Lambda prints have been Diasec mounted onto aluminium with a layer of acrylic, giving them an incredible high gloss finish, which demands to be viewed in the flesh. There are also 21 different Giclee prints of the book cover available.
Dream Cargo by Stanley Donwood is on at the gallery Until 25th April, Monday-Saturday, 11am-7pm.
For more information on the exhibition or to request the sales catalogue please email: info@rhodescontemporaryart.com
March 27, 2015