After much speculation throughout the week as to what exactly was happening in Weston-super-Mare, it was announced yesterday that Banksy's latest and arguably most ambitious project to date 'Dismaland' is to open its doors to the public this weekend. Britain's most elusive street artist has described the highly impressive project as a "family theme park unsuitable for small children" as well as being "a festival of art, amusements and entry-level anarchism."
The exhibition has seen Banksy adopt a more curatorial role than in his previous shows. On the new website it reads, "Dismaland® boasts three large galleries which together comprise the finest collection of contemporary art ever assembled in a North Somerset seaside town". Banksy has handpicked work from 58 different artists from across the world, stating that, "It's a showcase for the best artists I could imagine, apart from the two who turned me down" and "I seem to have reached the point where an art show is more interesting the less I'm in it".
Of the artists included in the show alongside Banksy many also feature as part of our own gallery roster. Here is a run down of the artists who have been enlisted by Banksy to contribute to Dismaland.
Greg Haberny is a New York based artist who creates wild and unconventional mixed media work, often with a heavily political agenda. His inclusion in Dismaland just goes to show how highly rated his idiosyncratic, raw and frenetic style of art is. It is not the first time Banksy and Haberny have worked together, back in 2010 Haberny was included in Banksy's 'Marks and Stencils' pop up shop on Berwick Street in Soho, alongside other names including Dran, 3D Del Naja and Sickboy.
In the gallery we have 'Sniff Ass Glue', an original work on paper from the artist. Merging the abstract with the familiar Haberny plays with imagery, in this piece he has juxtapose the scrawled text 'gangster' and 'Sniff Ass Glue' with a twee, slightly kitsch cartoon cat. Haberny has embellished the work with the detritus of his studio, creating a motif that is both multi-layered in terms of appearance and meaning. It is a wonderful, alluring piece that demands to be viewed in the flesh. Follow this link to view all Greg Haberny work available.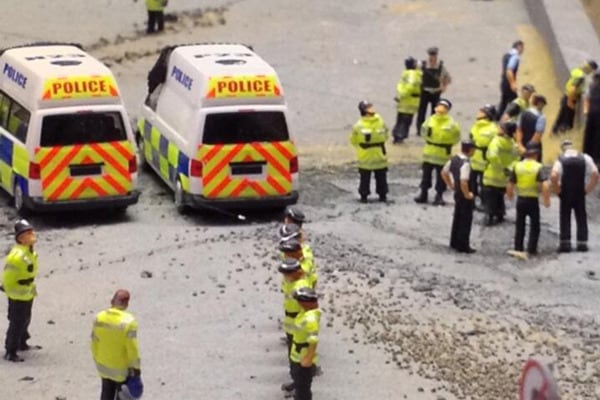 Jimmy Cauty, who was once part of the hell raising British acid house band The KLF, is displaying his miniature model village as part of Dismaland. Cauty explores ideas surrounding cultural subversion with a hearty dose of humour in his work. His intricate model depicts the aftermath of a fearsome riot, with a ravaged landscape inhabited by 3000 1:78-scale model police officers. It represents the artist's fear of a totalitarian state where the police have arrested everyone and stand around unsure of what to do next. Follow this link to view all Jimmy Cauty work available.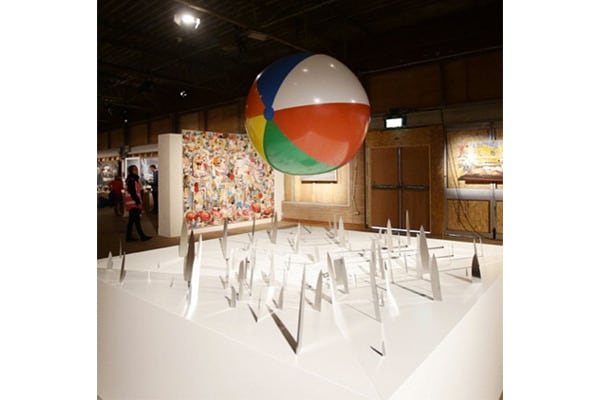 Damien Hirst has long been a champion of Banksy, and it was their collaborative piece 'Keeping It Spotless' that saw Banksy reach his current record price in auction of $1.8 million back in 2008. Damien Hirst, famous for his spot paintings and animals in formaldehyde is showing a number of pieces including one reminiscent of his 1999 sculpture 'The History of Pain'. A multi-coloured beach ball hovers perilously close to the blades of multiple upright kitchen knives. On display is also his gilded vitrine contain a gold unicorn; adding a sense of surreal fantasy very befitting of the show. Follow this link to view all Damien Hirst work available, include his latest black and white diamond dust spot editions that are completely sold out elsewhere.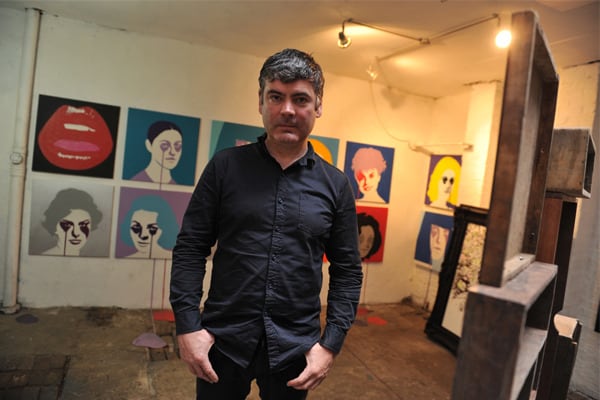 London Street Artist Pure Evil's relationship with Banksy dates way back to the early days of Santa's Ghetto, Banksy's pop-up festive concept shop in the early 2000s. Pure Evil worked closely with the artist, producing prints for his publishing company Pictures On Walls. Pure Evil is now well known as an artist in his own right, with his Nightmare series of icons being highly sought after. Follow this link to view all Pure Evil work available.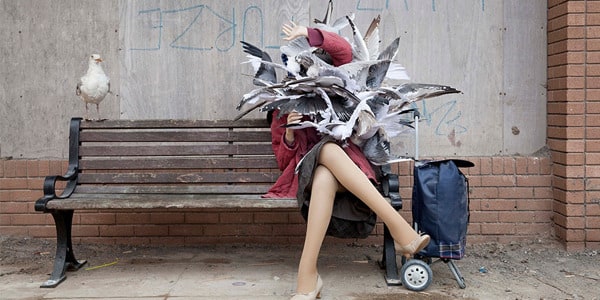 Be sure to keep tabs on our social media channel for the latest from Dismaland as our gallery directors attend the private view. The website for Banksy's Dismaland has already received over 6 millions hits and the event promises to be the artists most popular and highly attended to date. We will also be posting a full exhibition review.
If you are interested in the work of Banksy, check out what we have currently available. Alternatively if you have a Banksy work of your own and you are thinking about selling it, you can contact the gallery on +44 (0) 20 7240 7909 or email us at info@lawrencealkingallery.com
August 21, 2015