Ahead of their hotly anticipated show 'Press Play' that kicks off our 2016 gallery program this week, we caught up with Tom and Craig of STATIC to pick their brains on the new work and find out more about how retro gaming has influenced them. They were kind enough to put down their spray cans and stencils to give us a bit of insight into their 8-bit world...



What themes and subject matter have you explored in your forthcoming show 'Press Play'? 
The work for this show takes its inspiration from early 8 bit video games that have become iconic for their design as well as their playability and for this show we wanted to capture that aesthetic and play with the content and context of each 'classic' title. Despite the limitations of the technology, these games were steeped in narrative, myth and adventure that caught the imagination of not just one generation, but also all those who followed. Video games put you in control of the outcome - how long can you survive? what level can you reach? are you fast enough? All questions that consume the 'player' and make '1 more go' the eternal struggle between fantasy and reality.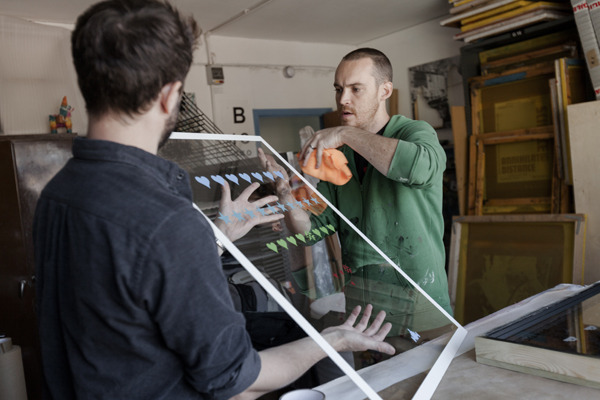 What appeals to you most about the process of layering images on glass in your work? Describe for us how you went about creating the work for the show…
The layered glass technique is something we first exhibited in 2010 as part of our 'New Ways of Seeing' solo show. Since then we have developed it and established it as our signature style. Working across these split surfaces allows us to create more depth in our images, which transform and move with the viewer as shadows and reflections reveal and alter the overall perspective of how the picture is read. It's not without its complications, especially as we cut all our stencils by hand and if something goes wrong or is misaligned it can mean losing a day or twos worth of work, but the 3D affect created by it is worth having the patience for… we hope!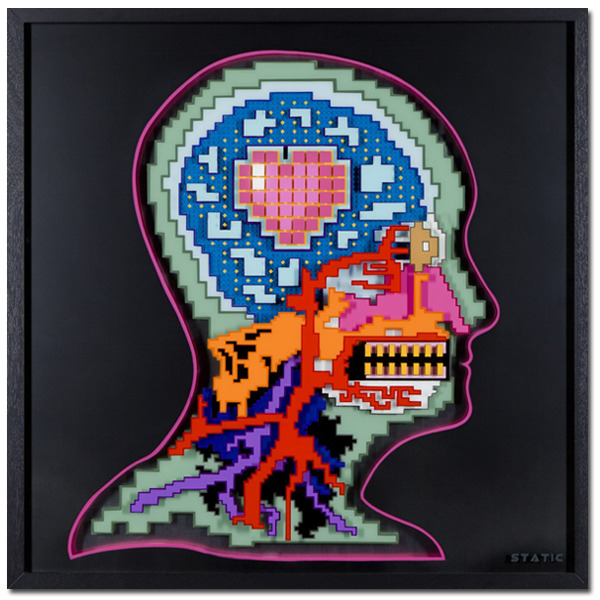 Is there a piece or series of works from the show that you are most proud of?
As a collection we're really pleased with all the pieces, but the stand-out ones have to be 'Pre-Programmed' and 'Break-Out'. On the one hand you have these very complex anatomical creations based on a fairly obscure game and on the other you have this very simple clean graphic idea that despite it's simplicity was quite tricky to execute. They couldn't be more different, but for us they work really well and we're looking forward to seeing them on the wall and hearing the responses to them from those who see them.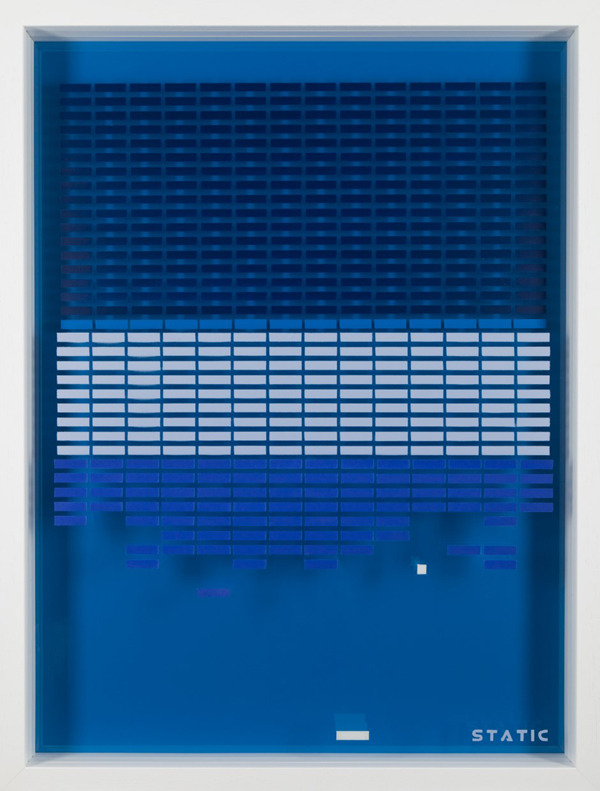 Were you avid gamers growing up? 
Growing up in Scarborough meant that the bright lights of the amusement arcades were something we were aware of from an early age. At school, friends and classmates who had games consoles were held in high esteem and there were many break times and birthday parties that were spent furiously pressing buttons or shouting encouragement and 'advice' to whoever was about to hit the new high score.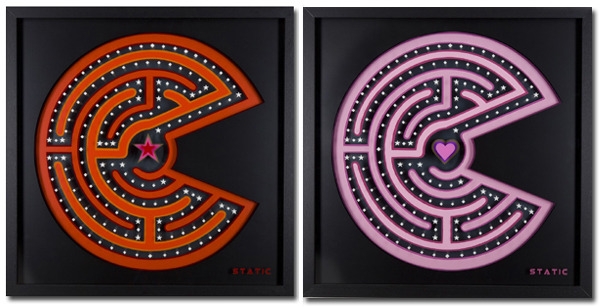 What's your favourite retro computer game and how do the early graphic offerings referenced in the work compare    to contemporary games?
 C: It's hard to pick a favourite, although I do have fond memories of whiling away rainy afternoons on a game called 'Digger' that had an infectious theme tune...
 T: Tough choice so i'm going to be cheeky and pick two, like Craig i have happy memories of my childhood playing Tetris  and competing with pals to see who could get the best score. More recently, while looking back at some of the old games i  have got a little hooked on a version of the game 'Frogger', which is seriously addictive considering how simple it is and  the fact its on my phone means it can be a little distracting.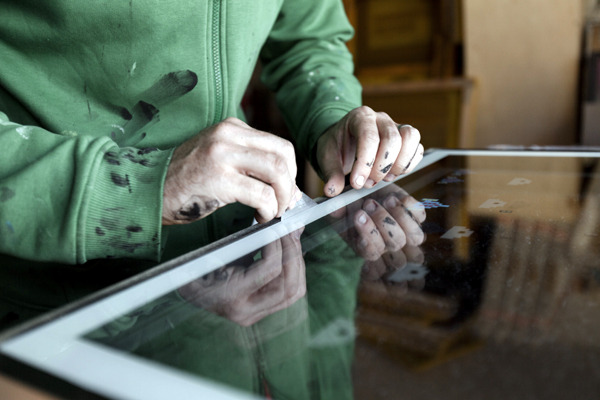 Who would win in a fight Pac Man or Super Mario?
 C: Super Mario.
 T: I'll go with Pac Man to keep things fair.
 If you had to pick a song or soundtrack to accompany the collection what would you choose?
 It would have to be this https://www.youtube.com/watch?v=9Fv5cuYZFC0 !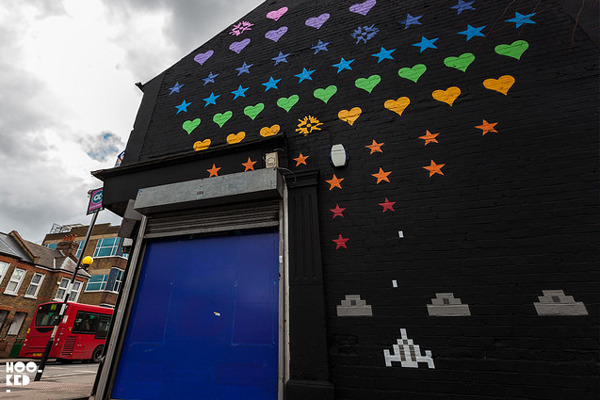 2016 marks the 10 year anniversary of STATIC, how will you two be celebrating?
Good question?! It's hard to believe it's been 10 years since we set up our first studio from scratch and began working together as STATIC. Maybe we should get matching tattoos or perhaps a commemorative pen each, or paper weights - which would be quite handy for when we've got the windows open for the paint fumes! There's nothing planned just yet and with the schedule we've got lined up so far, the celebrations might have to wait till the end of the year - but if we do have a party we'll let you know...



Finally, aside from Press Play what else is planned for STATIC this year?
We're heading back out to Japan for solo shows in Hiroshima and Tokyo next month, sending work to Chicago for a group show in April, continuing our work with Wood Street Walls both outside and in, plus lots of other stuff we don't want to spoil for you just yet… as always stay tuned to our website and social media to keep up to date with all news from the STATIC studio!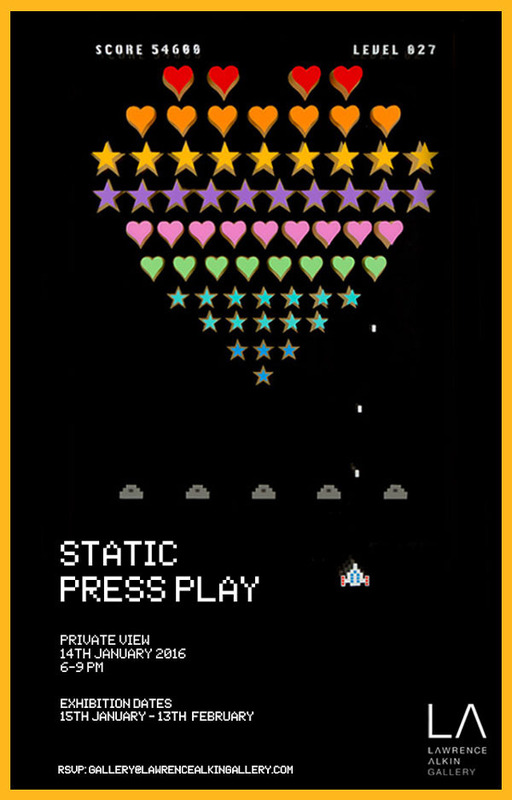 January 12, 2016