RETNA is without a doubt one of the biggest and most notorious names in the world of street art, so it seems rather fitting that the unruly megastar Justin Bieber has called upon the artist to provide the cover artwork for his forthcoming album 'Purpose'.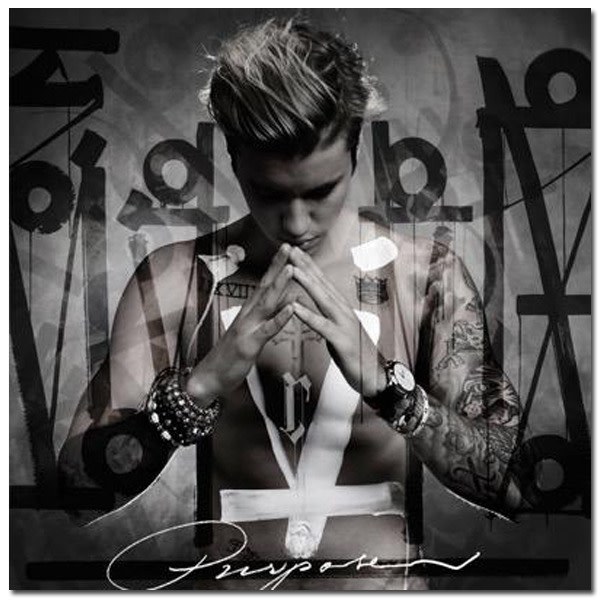 RETNA is known for being a prolific graffiti writer and integral member of the highly influential international crew MSK. With his own distinctive script derived from traditional Egyptian, Arabic and Hebrew calligraphy, RETNA's work is equally at home when painted fifty foot high on the side of buildings, as it is on canvases and translated into sublime printed editions. LA based RETNA is far from your typical artist having also collaborated in the past with brand such as Louis Vuitton and Nike, as well as decorating a $60 million private jet.
Much like Bieber RETNA, whose real name is Marquis Lewis, has courted controversy in the past and has been locked in various feuds that have been publically played out via his Instagram feed. For the album cover RETNA has used a variety of media, painting directly on the torso of Bieber, creating three different versions. The album, which will be released November 13th, is the singers first for three years and is sure to expose RETNA to a whole new level of fame and recognition.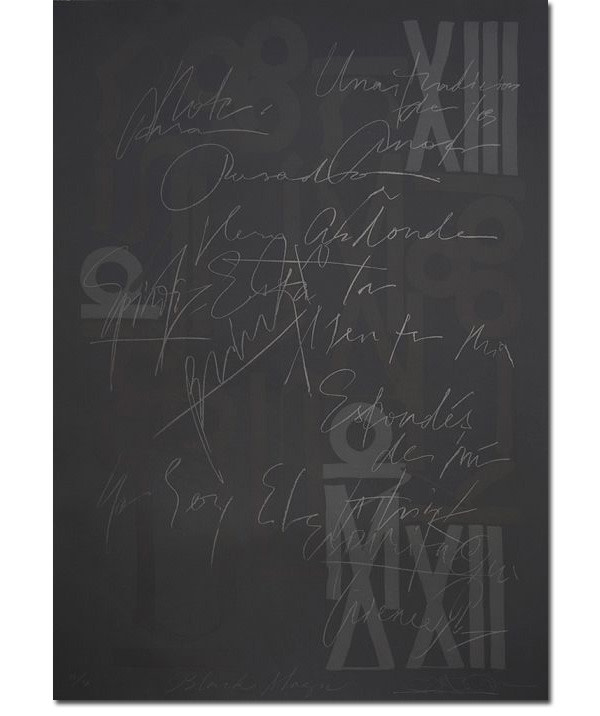 At the gallery we have these two rare and highly sought after prints available from RETNA in 'Untitled' and 'Black Magic' If you are interested in the work of RETNA check out what we have currently available. Alternatively you can contact the gallery on +44 (0) 20 7240 7909 or email us at info@rhodescontemporaryart.com
November 5, 2015