We are pleased to introduce one of our newest artists, Koshiro Akiyama.
Koshiro Akiyama was born in Tokyo, Japan and studied at Camberwell College of Arts, (MA Fine Art Painting, 2021). Akiyama holds degrees (MA and BA) in Japanese-style Painting at Tokyo University of the Arts. He is now based in London where he creates his unique, vulnerable, and beautiful body of works.
The artist's process is highly influenced by Japanese painting and culture. Combining this traditional style and influence in a modern context allows the artist to explore communal ideas and feelings, like the lockdowns we all faced and our collective anxieties about the rebuilding of the socio-economic structure of our world and re-developing our personal connections and routines.
Akiyama explores utopian ideals but also morbidity, whilst demonstrating complex textures and mark-making on his chosen surface. Akiyama also uses animal glue and pigments in his works which are mixed to produce his paints. The use of impasto beneath the top layer, creates a complicated textural surface to his paintings. The artist works in a variety of mediums, from watercolour painting to linocut. No matter the medium, the voice of the artist and delicate style is always present in the fluid marks and dreamlike colour-scheme of the works.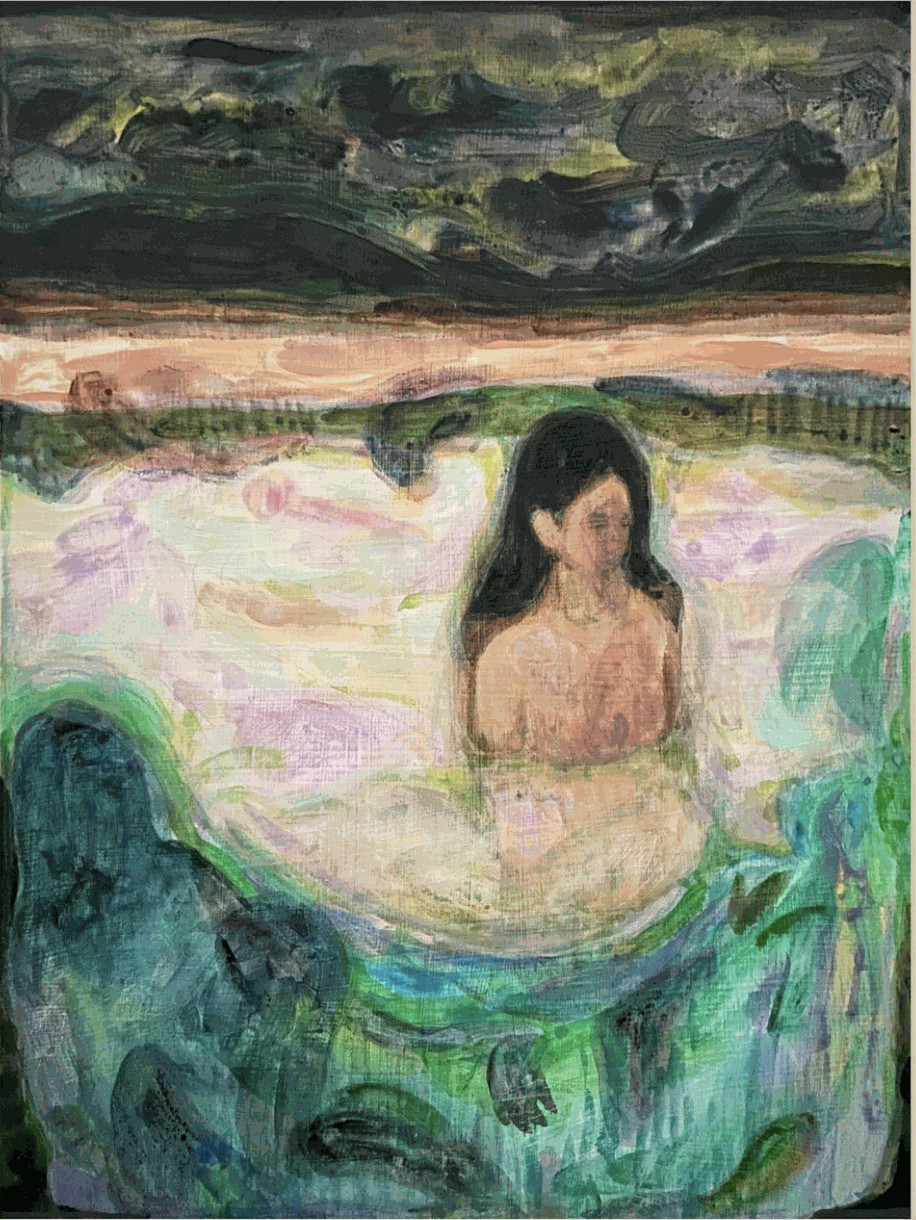 'After the Rain', 20 x 40.5 cm, Acrylic, and Ink on Board.
---
Koshiro Akiyama has recently been shortlisted in this year's edition of the Sunny Arts Prize. The Sunny Art Prize is sponsored by Art Council England and has established itself as one of the UK's most prestigious international art competitions. The scope of this contemporary art prize is about sourcing the most talented artists from all over the world, both established and emerging, who produce ground-breaking and innovative artworks. Koshiro Akiyama is one of thirty shortlisted artists.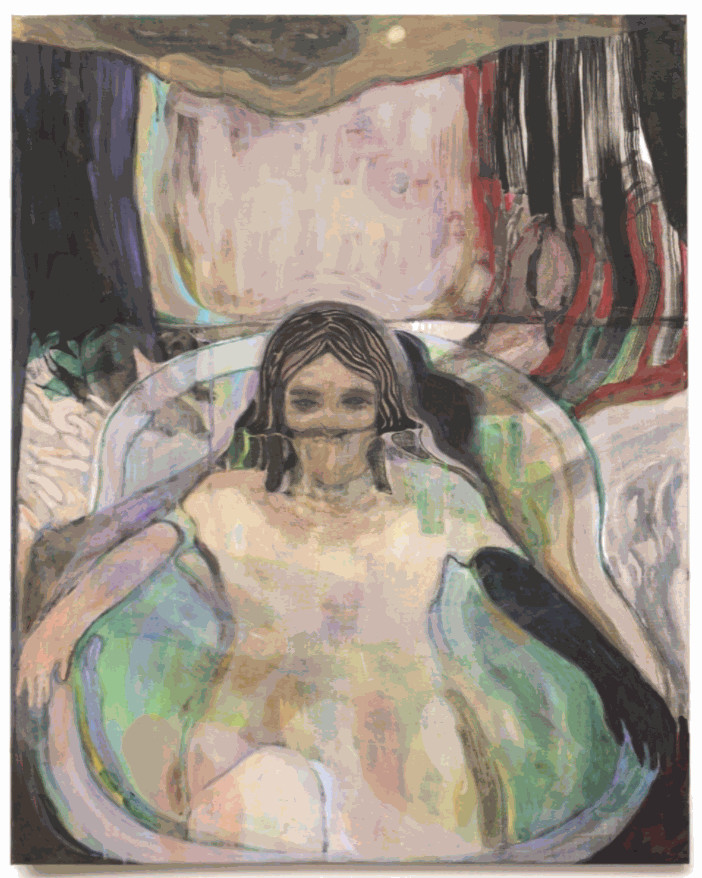 Pictured: Shortlisted work for the Sunny Arts Prize 2022. Koshiro Akiyama, Credit, Sunny Arts Prize.
Akiyama is currently showcasing one of his prints from the 'Bathroom' series (available via Rhodes Editions) at The Royal Watercolour Society exhibition. The Royal Watercolour Society (RWS) was founded in 1804 and is the oldest and most prestigious watercolour society in the world. Past Members include E.R. Hughes, William Hunt, Henry Moore and John Singer Sargent.
We currently have the 'Bathroom' lino-cut series listed on our Rhodes Editions website
The Creative Concept and Process
The artist creates an idealistic landscape that reflects on a psychological condition that deals not only with utopian ideals but also morbidity. There is a constant shift between tension and relaxation, which weaves its intimate narratives and a sense of ambiguity into the work. Koshiro Akiyama depicts deeply private and intimate spaces, with a sense of compassion.
Influenced by the writings of Simone Weil, Akiyama's work is grounded upon a melancholy rumination originating from the moment of his mother's death. This event gave rise to both his melancholy and an impulse for escape from the inevitable fact of death.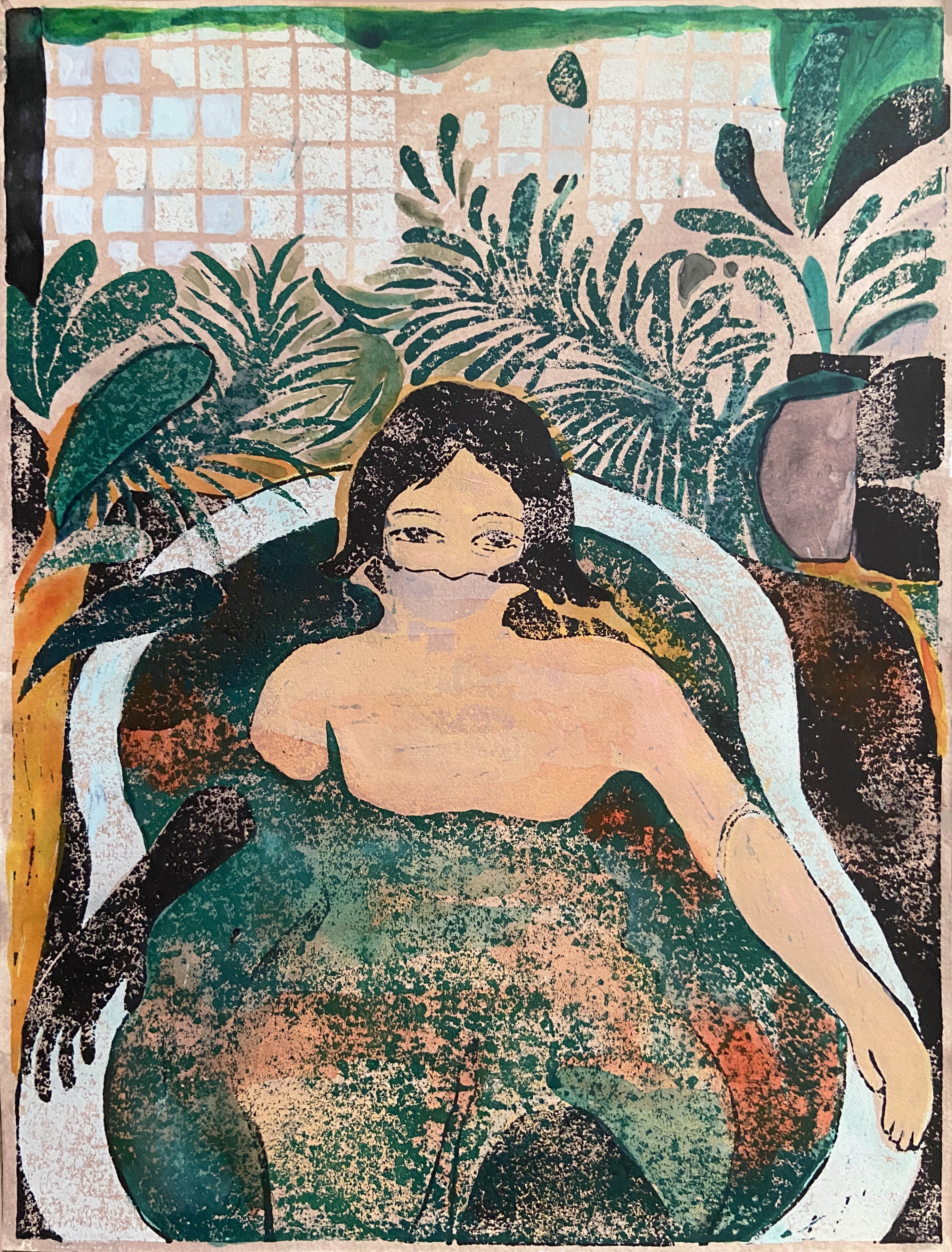 Koshiro Akiyama
Bathroom 4 , 2021
Hand-coloured Linocut with Acrylic detailing. Monoprint.
31.5 x 41 cm
12 3/8 x 16 1/8 in
---
Koshiro Akiyama's works are based on photos and memories. The artist uses a variety of mediums including acrylic, ink and watercolour. These mediums are chosen to build up multiple transparent layers with fluid brushstrokes. The artist uses vibrant, even lurid colours and with these constructs illusionistic and dream-like worlds.
Koshiro Akiyama employs a direct, intuitive process to use these settings to create psychologically probing paintings. Although the figures in his paintings are presented as vulnerable, he also shows the resilience of the human mind that is a symbol of power and beauty.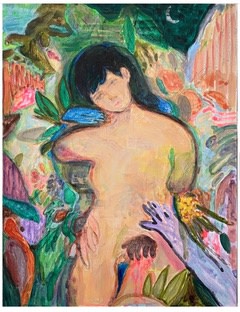 'Waiting for Spring'
, 35.5 x 45.7 cm, Acrylic, and Ink on Board.
---
Koshiro plans to exhibit in a variety of group shows both nationally and internationally and we wish him the best of luck in winning the Sunny Arts Prize! We are really looking forward to our exciting relationship with this talented emerging artist.
If you are interested in r
eceiving
further details about the artist and the works we have available, please email
i
nfo@
rhodescontemporaryart.com
or alternatively you can all us on
Tel
+44 (0)20 7240 7909
.
March 4, 2022