We all remember that controversial and iconic moment when one of Banksy's most iconic works 'Girl with Balloon' was shredded at a Sotheby's auction after selling for £1 million. No one was expecting such theatrics at the auction - shocking the art world altogether. The piece sold at Sotheby's on the 14th of October for a record £18.6 million which greatly exceeded its £4 - £6 million guide price.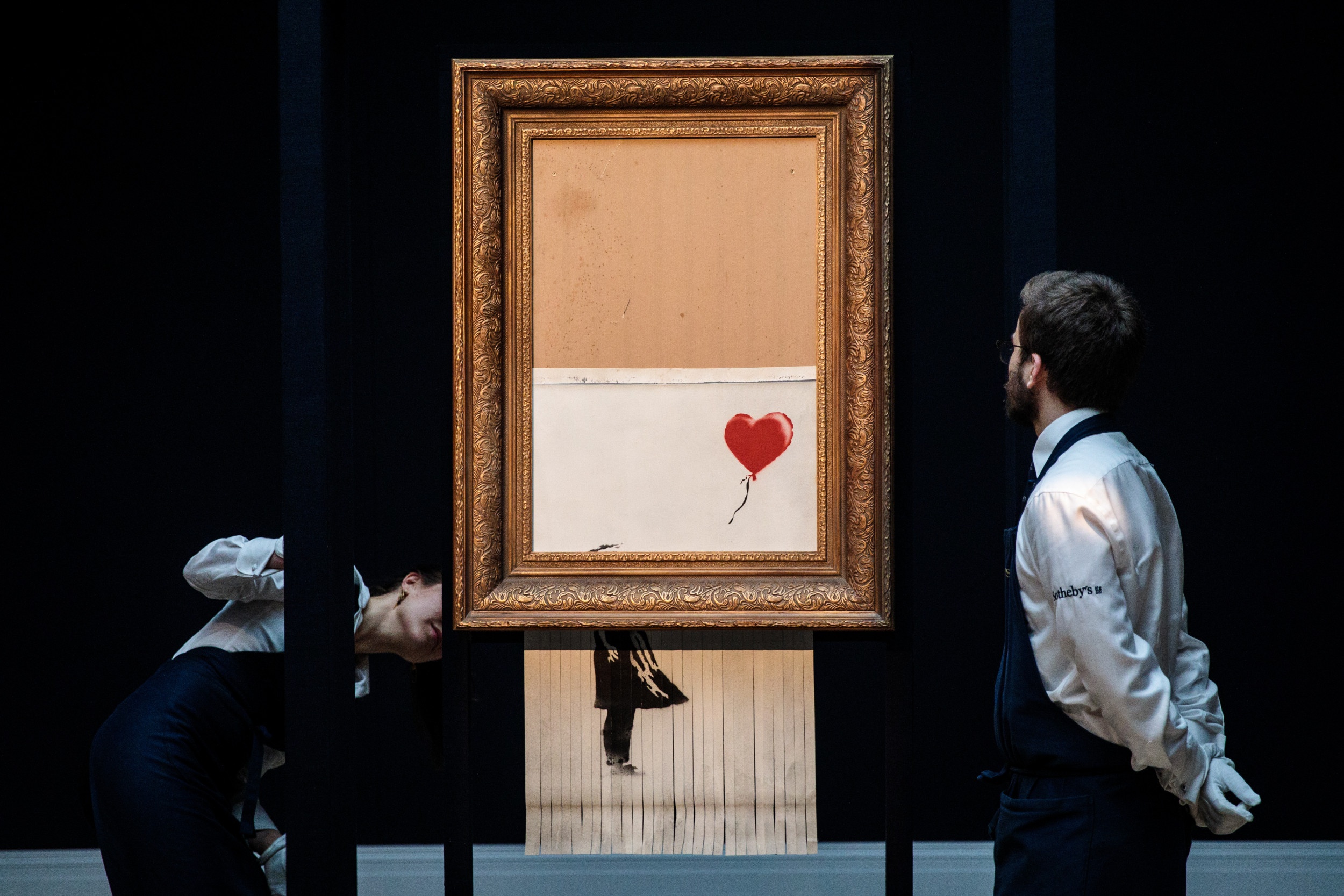 Sotheby's employees viewing the "Love is in the Bin" piece by Banksy during a media preview at the Sotheby's auction house in London, U.K. in October 2018. Image Credit: Jack Taylor / Getty Images
The auction house published a tongue-in-cheek post on their social media ahead of the live auction, of their shredded, branded flag as a nod to the infamous art moment.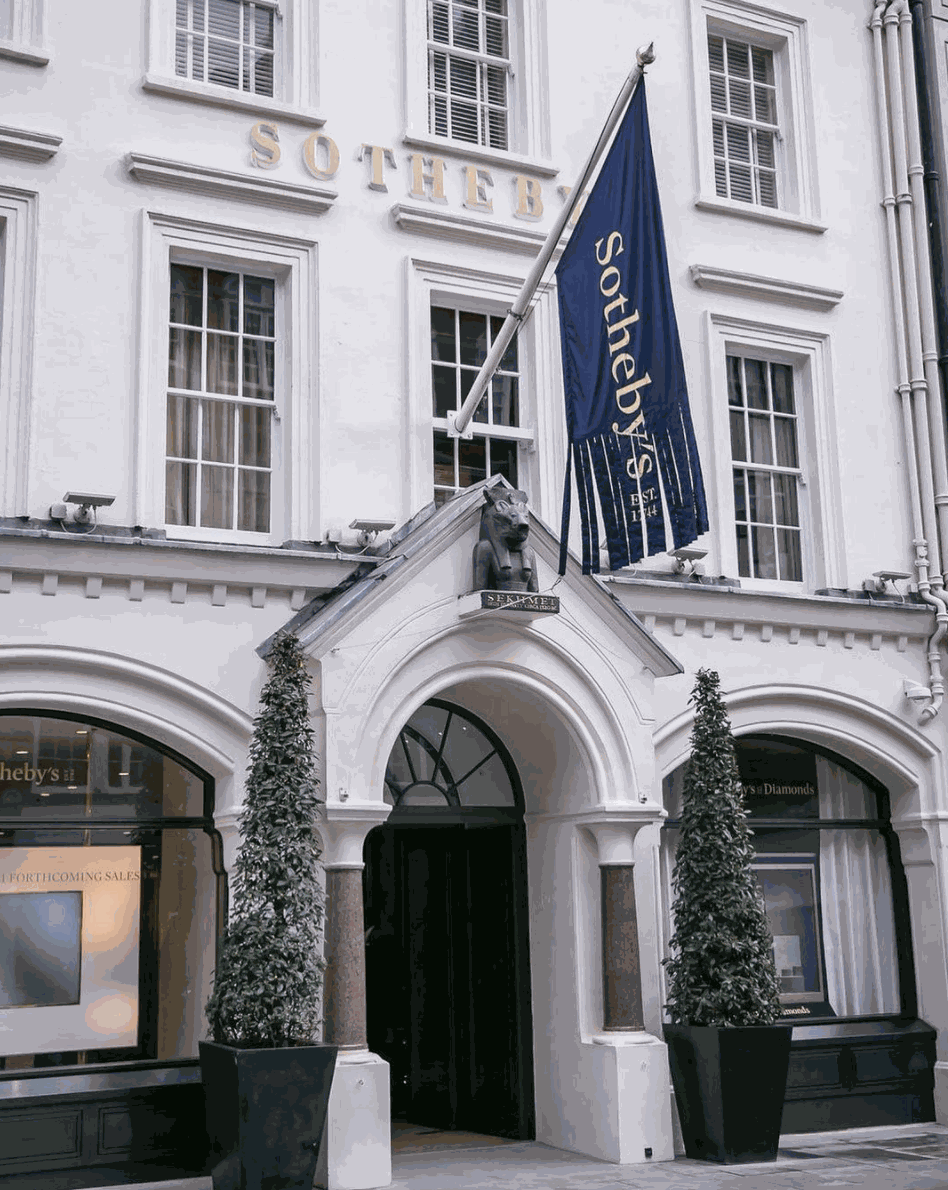 Image Credit: Sotheby's Auction House Instagram
Sotheby's describes the work as "the most famous artwork of the 21st century".
The artwork had an estimate of £4 – £6 million, which would mark a substantial increase since the artwork was last auctioned in 2018.
We are not surprised that this piece of 'Live Theatre' sold for way more than its estimate. This was after all was one of the most iconic cultural moments in history.
If you are interested in any Banksy works that we have available, please do get in contact with us at info@rhodescontemporaryart.com for further information.
October 14, 2021