Could it be? Banksy fans eagerly await the confirmation of the artworks that have recently appeared in the North East Coast of England. They are in the iconic style of Banksy, with recognisable motifs.
One potential Banksy artwork has been spotted in the town of Lowestoft. The artwork shows a boat made from scrap metal with three children in it.
The writing above the artwork says, 'We Are All in the Same Boat'. The scrap metal 'boat' has been taken away from the artwork which provides a different context to the work altogether.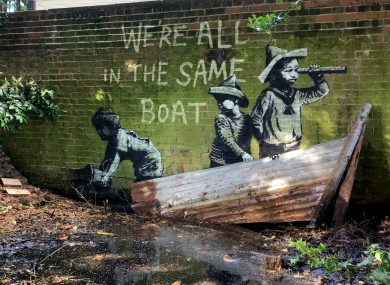 'We're All In The Same Boat' Artwork pictured in Lowestoft.
Another graffiti work of a rat lounging on a deckchair also appeared in a similar area. This is an iconic trademark of Banksy.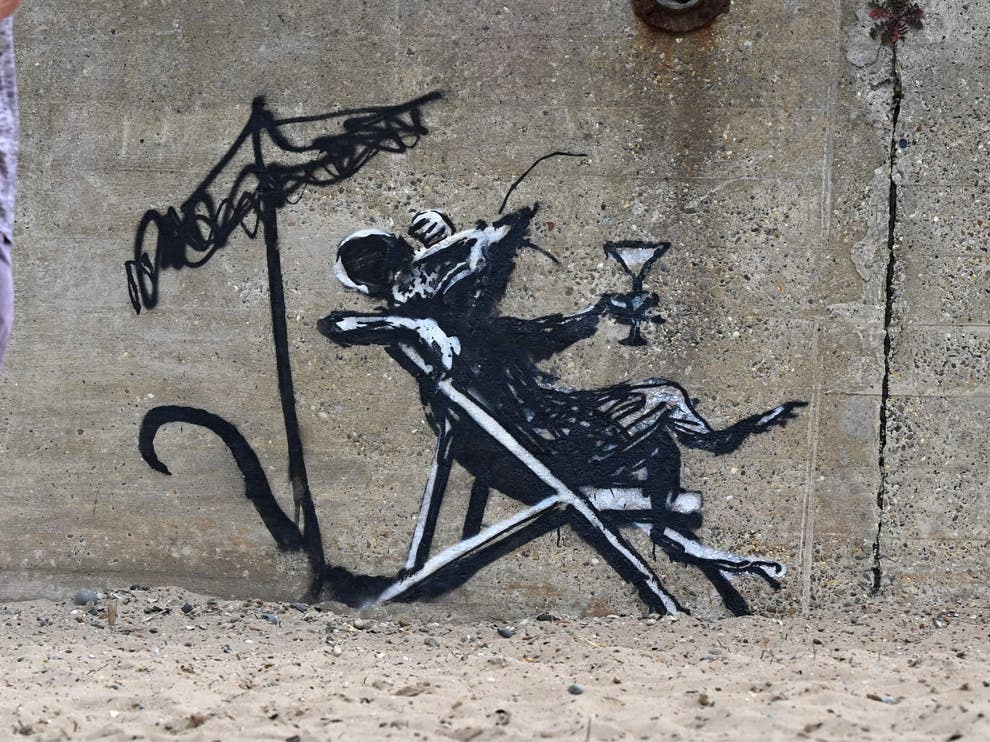 'The Rat' artwork appeared at North Beach in Lowestoft.
However, the elusive artist is yet to lay claim to any of the works.
If they are, in fact, done by him, he will likely share them on his Instagram page.
Let's wait and see if the creator comes forward!
August 4, 2021