Our forthcoming show this Spring will be showcasing new original paintings by artist Fabio la Fauci. This Italian born artist creates striking paintings of faceless people, and the results are stunning. Whilst his paintings are recognisable, they are difficult to categorise; possessing both figurative and abstract qualities, and whilst remaining 2-dimensional, the plasticity of the paint material mimics that of sculpture. What is clear is that La Fauci's technique and his handling of paint is mesmerising.
His anonymous figures evoke intrigue and mystery - faces become masked by a thick layer of ceramic and acrylic modelling paint morphing them into beautifully slick abstract forms. The artist works mainly with dark or muted colours, but the surface of the paint is almost 'sliced' to reveal a streak of vibrant and shocking colour, creating an interesting tension between colour, form and texture. The other intrigue with this artist's work is the texture; La Fauci rejects conventional materials, preferring to paint with ceramic and acrylic gel on a background of oil paint, forcing his painted faces to emerge with dynamism from the canvas.
La Fauci's work hints at our disconnectedness with a world saturated with images and our overexposure to online media and digital images. Today, we now have the power to manipulate and alter our faces both digitally and physically through surgery. His work provokes a discussion about our innate curiosity and needs for recognition. The veiled face makes further comment on complex issues surrounding identity and image.
To register your interest in the upcoming show and to receive a catalogue of works, please get in touch by emailing info@rhodescontemporaryart.com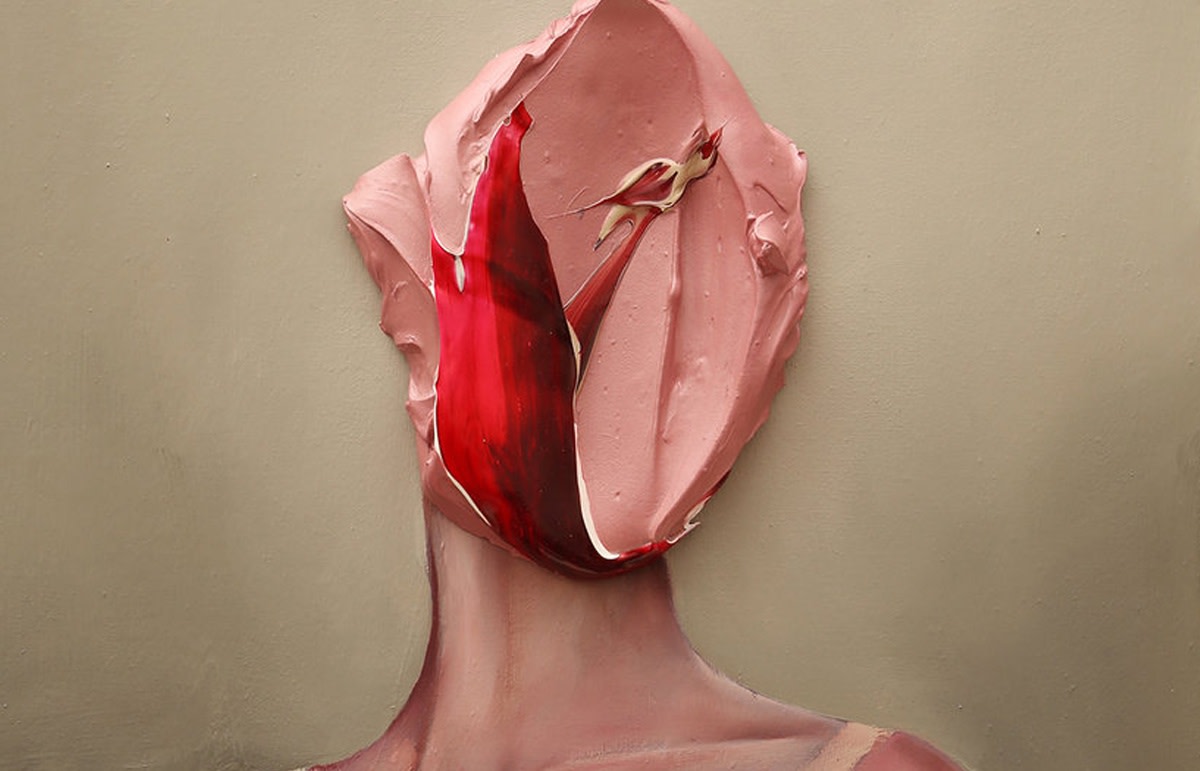 April 1, 2021