A graffiti artwork in Nottingham created enormous public and media attention this week as people speculated whether this was one of Banksy's creations.
The image of a girl hula-hooping with a bicycle tire was spotted on the side of a Salon in Lenton, Nottingham.
After a few days of speculation, Banksy posted the work on his Instagram claiming the work as one of his creations.
Banksy has created multiple works relating to the COVID-19 epidemic and Black Lives Matter protests and other socio-political news stories in recent months. This work is more 'whimsical' as Banksy expert Prof Paul Gough suggests that the message of the work is a lot lighter and more playful than his recent public works "we are in difficult times, let's try to make the most of it and get some fun out of something which is broken".
Many have speculated about the signifiance of the mural being created in Lenton where the Raleigh Lenton Bike Factory operated, hence the subject matter and use of a broken chained up bicycle.
The mural is currently being protected by clear plastic sheeting by the council however, there have been multiple attempts to deface the work.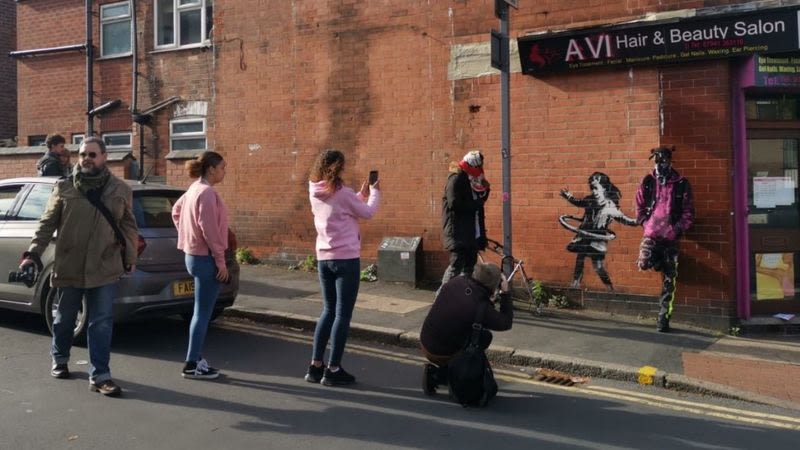 Rhodes Contemporary Gallery has years of experience in the Banksy art market if you are looking to purchase or resell, please get in touch with us on +44 (0)20 7240 7909 info@rhodescontemporaryart.com
October 17, 2020