Obtaining a certificate of authenticity is now more important than ever in the art market, especially when it comes to selling artwork at auction and through private sales. COA's as they are more commonly referred to, confirm that the artwork is not a forgery and verifies the work is genuine and can be traced back to its source.
What is a Certificate of Authenticity?
A valid COA accompanies most artworks in the form of a document or certificate with certain details about when and how it was produced, and the artist or gallery name involved in its production. It may also include details about the artwork's title and dimensions.
Do I need a COA as a collector?
A COA can give buyers and collectors confidence that the work they are purchasing is genuine and can even enhance the value of the artwork.
Who benefits?
Firstly, the artist is the key beneficiary as they can protect their work and can trace it through various processes. Secondly, the COA can give buyers and collectors confidence when purchasing artwork that it is authentic and indisputable, and can also enhance the value of the work.
Galleries can also provide a reassuring and transparent service to both artists and clients and can help them stand out from competitive galleries.
What to do when there is no certificate?
Often reputable Galleries or galleries representing an artist can serve as an authority and can authenticate the work.
If you are trying to determine the provenance of a piece of work, they can search for a professional art expert.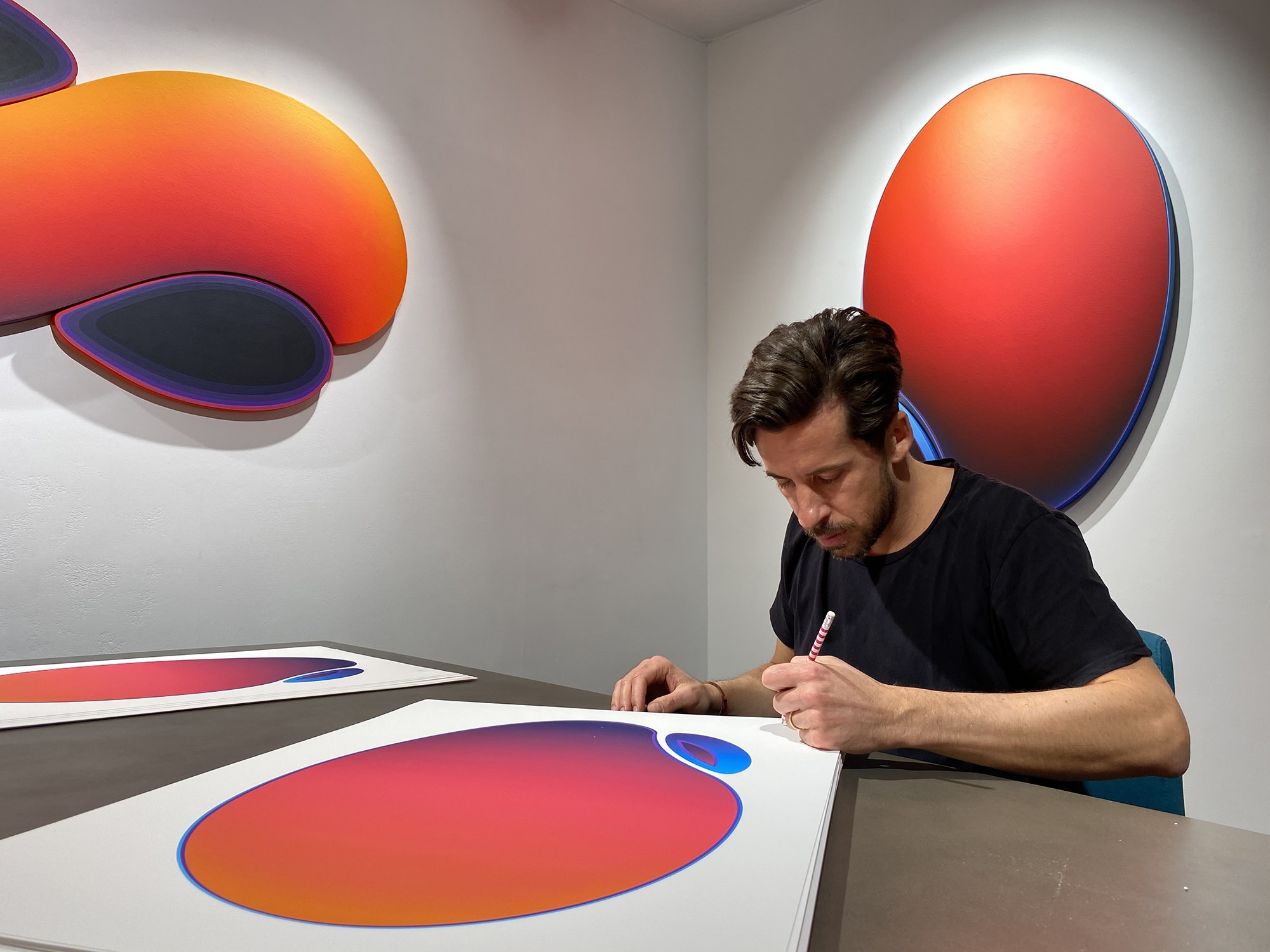 Jan Kalab signing prints ahead of his 'SOLAR' exhibition in March 2020.
Source credit:
https://www.arttrustonline.com/info/certificate-of-authenticity-painting.html
August 22, 2020