Sotheby's latest modern evening auction in Hong Kong saw David Hockney's 30 Sunflowers (1996), one of a pair of large-scale paintings, sell for $14.8million, which made it the second-most expensive work by a Western artist to sell in an Asian auction. It exceeded its pre-sale estimate of $10.3m. The most expensive work by a Western artist sold was THE KAWS ALBUM, which sold for US$14.8 million at Sotheby's in Hong Kong last Spring, thought to have been bought by singer Justin Bieber.
The painting is from a series of 25 floral-themed works from 1996, in reference to artist Van Gogh. The painting last came up at auction in May 2011 in a Phillips contemporary auction in New York, selling for $2.5 million. According to ArtNews, this auction represented a shift in Asian buyer, who predominantly bought from London and New York auctions for Western artists. The Hockney sale may also suggest that Asian tastes are shifting away from Impressionist and Modern works to Contemporary ones.
We have a number of David Hockney's iPad drawings available from the 2019 series.
Please enquire with your interest to info@rhodescontemporaryart.com or call us on +44 (0)20 7240 7909.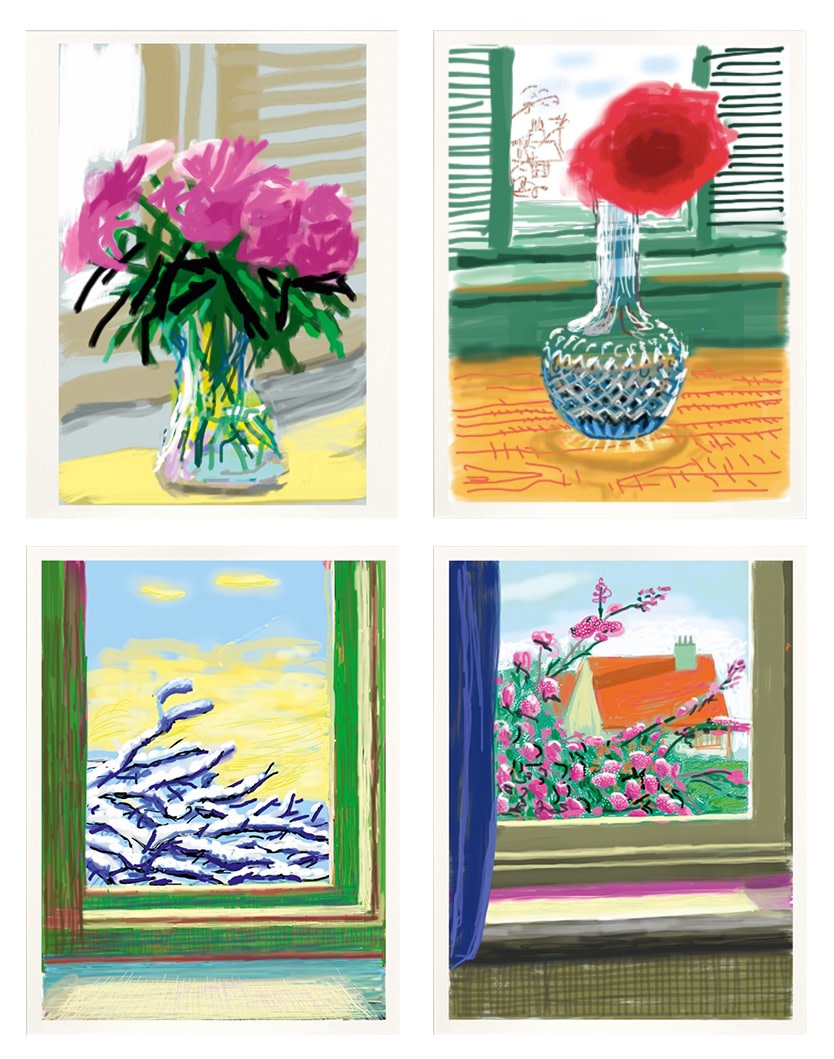 July 11, 2020