An original Banksy mural which was stolen from the Bataclan music hall in Paris, has been found, say officials, in a farmhouse in Abruzzo, central Italy.
The artwork was a memorial to the 90 victims of the 2015 terror attack at the venue during a rock concert. The mural shows a young girl sadly mourning behind a veil. It was one of a number of Banksy works that started to appear around Paris after June 2018.
Using an angle-grinder, the hooded thieves apparently cut out the Banksy artwork from the exit-door of the music venue which it had been painted on, taking the door and artwork with them in a van. The theft took place in January 2019, to which the Bataclan responded: 'Today we are deeply indignant. Banksy's work, a symbol of memory and belonging for everyone - locals, Parisians, citizens of the world - was stolen from us.'
The prosecutor commented that further details about how the piece was found will be released soon.
Back in 2018, another of Banksy's prints was stolen from an unauthorised exhibit in Toronto, Canada.
CCTV footage was released by Canadian police showing an unknown man taking the Banksy print 'Trolley Hunters' , estimated worth of (US$34,000; £25,700) off the wall and out of the gallery. Neither the print or theif has yet been found.

In Nick Smith's series 'Pinched', the CCTV footage of this robbery was recreated in the peice 'THEFT OF A BANKSY CCTV - (MICROCHIP)', 2019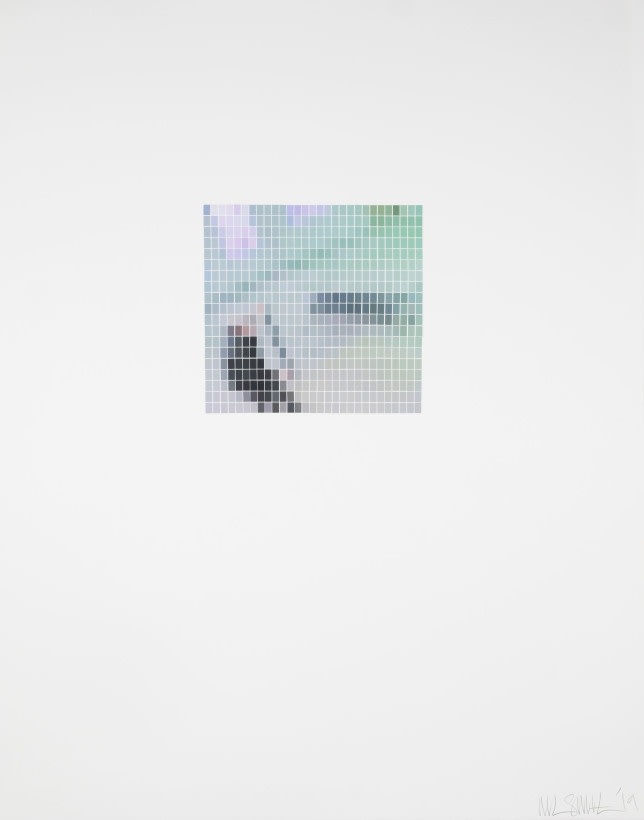 For all enquiries about available Banksy and Nick Smith works please contact the gallery, email info@rhodescontemporaryart.com.
Video courtesy of The Guardian
June 11, 2020