In the words of the now famous Captain Tom Moore, the heroic 100 year old who has now raised over £30m for NHS charities; "Tomorrow will be good day". Uplifting messages and stories like Tom's offer positivity and hope and are precious and urgently needed, now more than ever.
As the scariness and uncertainty of the world wages on, with lives being taken every day, it is difficult to uphold a sense of hope and optimism, especially when it seems like the simple freedoms of human contact we once enjoyed are seemingly lost without any clear idea of when we we will enjoy them once again.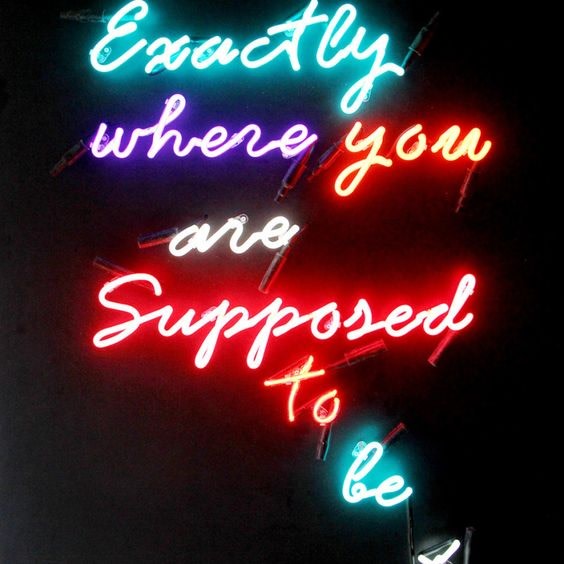 Art can help serve as both a distraction and a relief from the grimness and wretchedness of daily life. We have selected a textual artwork from British artist Zoe Grace, which can offer a source of strength, a comforting guide which promises us that there is hope in sight, a glimmer of refuge, the apt saying 'the light at the end of the tunnel' also comes to mind.
The story behind how Zoe Grace started making her modified street signs and neon artworks is a heartwarming one; when her son first started going to school on his own, to prevent him getting lost she left signs for him at the relevant bus stops and along the roads to show him which direction to go.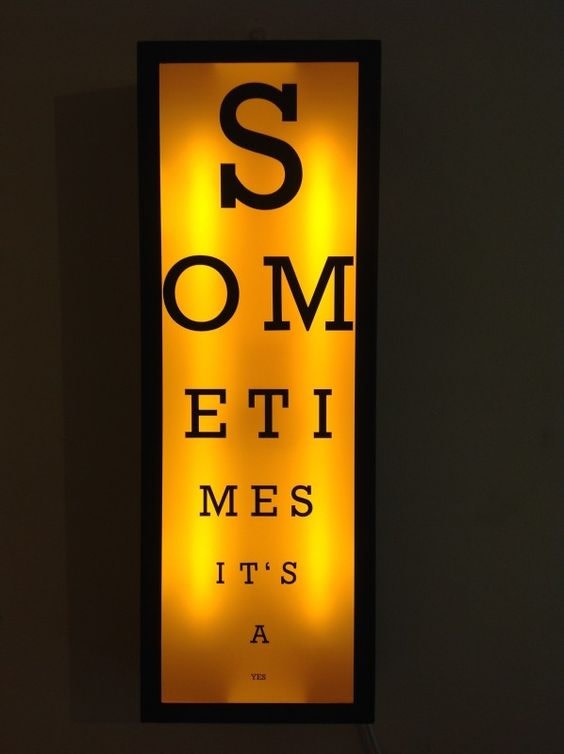 Grace defines herself as an opportunistic artist, preferring to modify street signs which normally communicate a didactic and restrictive message which are left on the street for the public to enjoy. Grace also creates light boxes and neon signs which are text-based, offering supportive and reassuring messages.
Grace's 'Happiness Ahead' is made from a warm yellow glowing light, visually similar to a child's night-light which are commonly used to soothe small children's fear of the dark, which is especially poignant for the dark times we are going through. The artwork becomes a sign through the instructive message 'Happiness Ahead' which is encased within a red heart. Grace has cleverly replaced the standard warning road signs 'tunnel ahead' or 'road closed ahead', intended to warn us of imminent danger. The High-way code notes that circle signs give drivers clear instructions. Grace is instructing us that there is 'happiness ahead', a soothing a reassuring message in these times when clear answers from either the Government or health advisors are not always available.
'Happiness Ahead' is a simple yet positive message, instantly urging the viewer to look up and forward through its message and yellow colour which is often used to symbolise optimism, hope, and joy. Just like the night-light in a child's room, Zoe Grace's work offers a comforting and soothing shield from the terrifying darkness; of the Covid-19 monster lurking under the bed. This beautifully uplifting message still maintains a sense of British stoicism. We have seen how the Nation has come together in heartwarming unity, when we clap our support each week for front line workers with great fervour. Grace's signs do not seem far removed from the motivational wartime government slogan of 'Keep Calm and Carry On', therefore managing to capture Britain's sense of resilience and camaraderie in these times of crisis.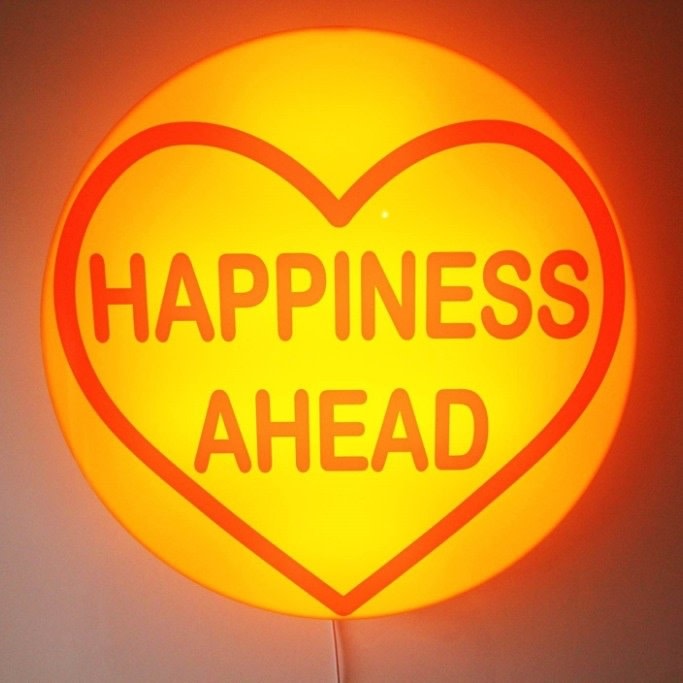 'Happiness Ahead' is a wall hanging perspex light sculpture, signed and numbered by the artist. The peice is an edition of 2 measuring 80 x 80cm (31.5" x 31.5").
For enquiries about this peice and any other Zoe Grace works, please get in touch with the gallery.
April 30, 2020