As people in Britain face their fifth week in lockdown, homes across the country continue to express their gratitude and support to NHS and front line workers with #ClapForHeroes and hand drawn rainbows. Children's drawings of rainbows have been popping up in the windows of houses across the country, to spread hope during the corona virus pandemic.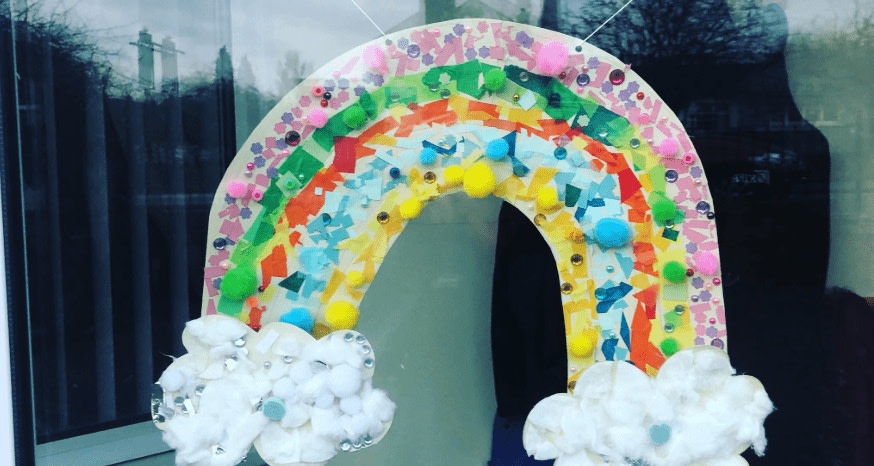 Artists including Damien Hirst have created their own Rainbow inspired artwork. 'Butterfly Rainbow' is made up of bands of coloured butterfly wings, one of the artist's best‐known motifs. A limited edition of the work is also being produced which will be sold with all profits donated to the NHS. Further details will be announced on Damien Hirst's Instagram.
Damien Hirst said: "I wanted to do something to pay tribute to the wonderful work NHS staff are doing in hospitals around the country. The rainbow is a sign of hope and I think it is brilliant that parents and children are creating their own version and putting them up in the windows of their homes."
Download Damien Hirst's Butterfly Rainbow poster at the following link.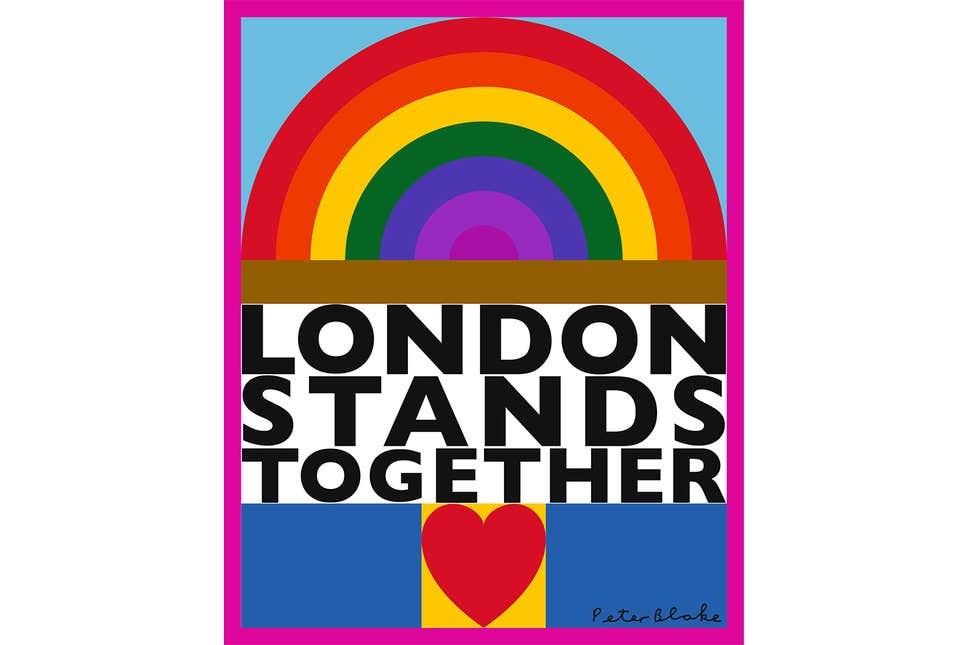 Sir Peter Blake has also created a rainbow for the Evening Standard, a symbol of hope for the capital city. The poster reads 'London Stands Together' alongside a rainbow and heart symbol. The poster was printed in the Standard, which encouraged people to put it in their windows as a symbol of solidarity and hope in these worrying times of self-isolation and uncertainty.
Pop artist Sir Peter said: "The rainbow has always been a symbol for optimism, and I believe its emergence as a symbol of hope now has been led by the children, which is heart-warming."
Download Blake's poster HERE.
To enquire about available works by Damien Hirst and Sir Peter Blake, please email the gallery info@rhodescontemporaryart.com
April 22, 2020