Artists are finding inventive ways to be creative during the current lockdown. We have put together a list of artists and the work they are currently making during this global pandemic. We are living through a difficult time, where many of us are self-isolating and unable to visit the art galleries and museums we love. We can be optimistic in times of crisis and we can choose look at this as an opportunity for productivity, creativity and inspiration. Read on to find out what a few of our favourite artists are getting up to whilst they are staying at home...
1. David Hockney's iPad drawings from Normandy
David Hockney is in lockdown at his house in Normandy with his dog Ruby and two of his long-standing assistants, JP and Jonathan. In a BBC exclusive, he has shared 10 of his most recent drawings (including one animation), nine of which have never been published before, for us all to enjoy at this difficult time, along with his thoughts on the role of art in life.
"I went on drawing the winter trees that eventually burst into blossom. This is the stage we are right now. Meanwhile the virus is going mad, and many people said my drawings were a great respite from what was going on."
"We have lost touch with nature rather foolishly as we are a part of it, not outside it. This will in time be over and then what? What have we learned? I am 83 years old, I will die. The cause of death is birth.
"The only real things in life are food and love in that order, just like our little dog Ruby. I really believe this and the source of art is love.
"I love life."
For full details and to view all the works, check out the exclusive BBC News story online.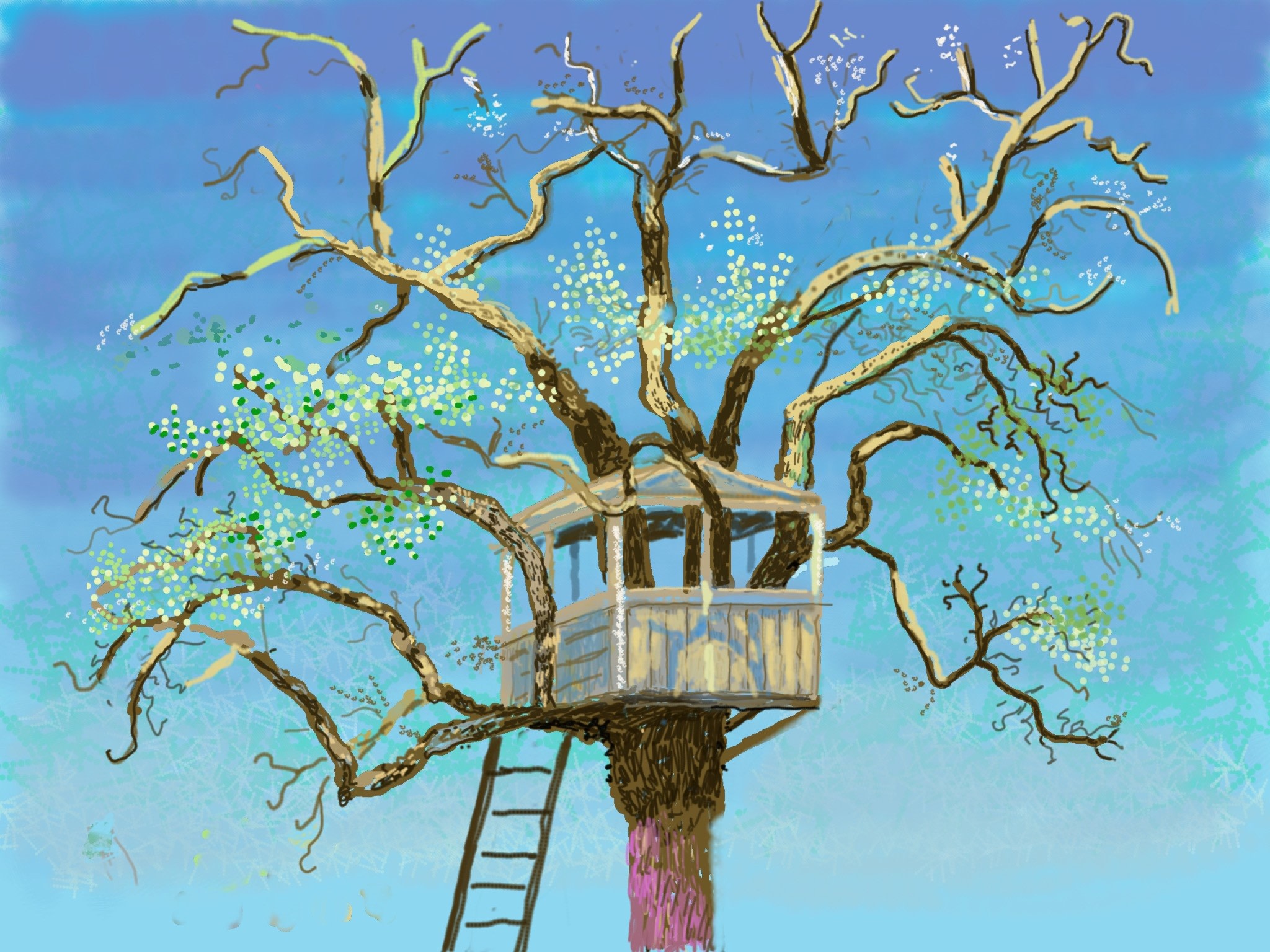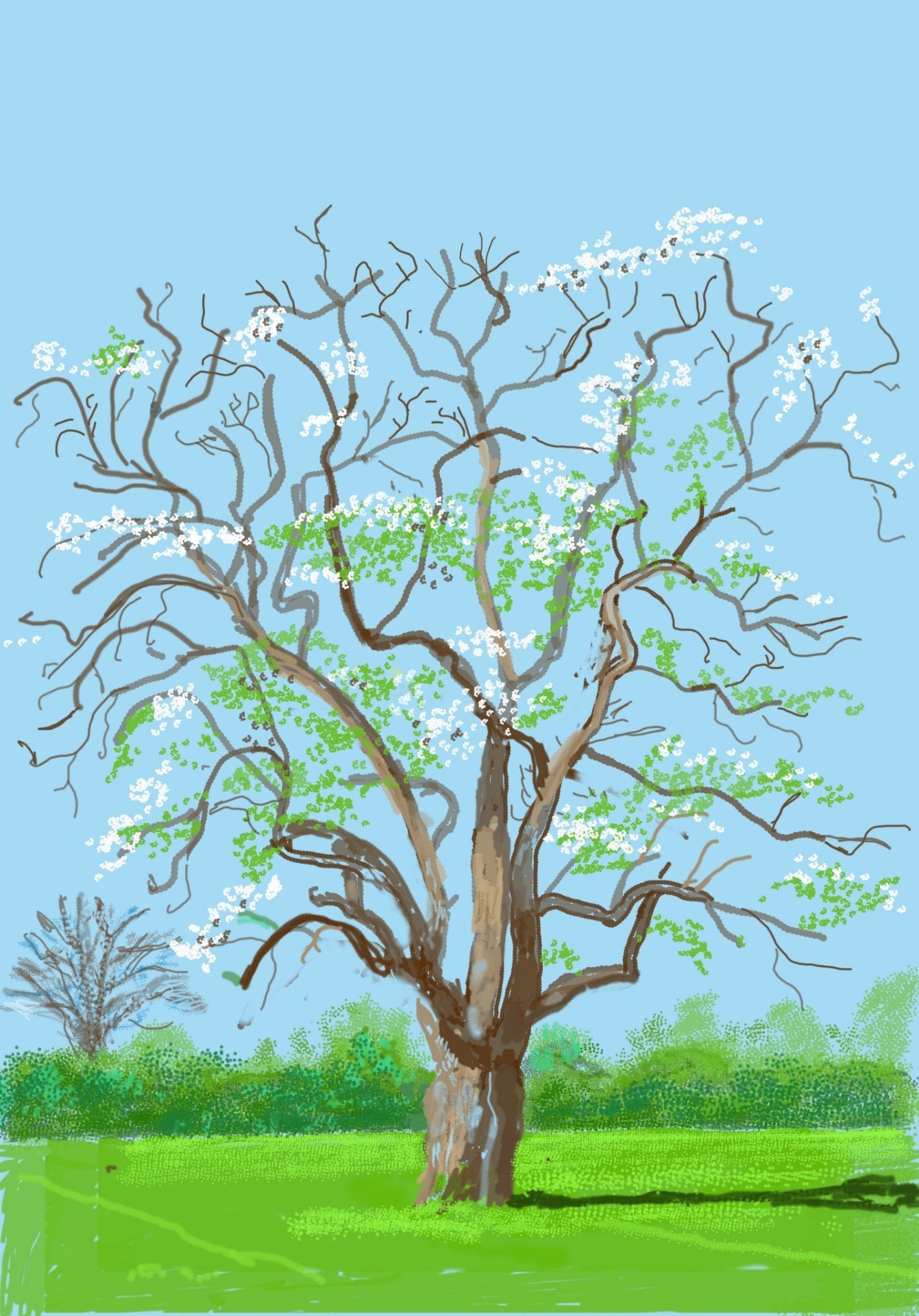 2. Jess Cochrane - Love Letters
Jess has just relaunched her 'Love Letters' editions. People can now order the hand-made love letters, which can be bought as a thoughtful present for your loved ones during this isolating period. Jess creates these beautiful mixed media works, collaging images of women and beauty products with uplifting text and beautiful designs. Titles of these A3 and A5 love letter editions include 'Your Love is a Sweet Scent' and 'Love Unites Us'. Jess has also launched a Love Letter Lucky Dip, where the lucky buyer will be sent a random love letter carrying a sentiment about love.
The 'Love Letters' can be purchased online from her website.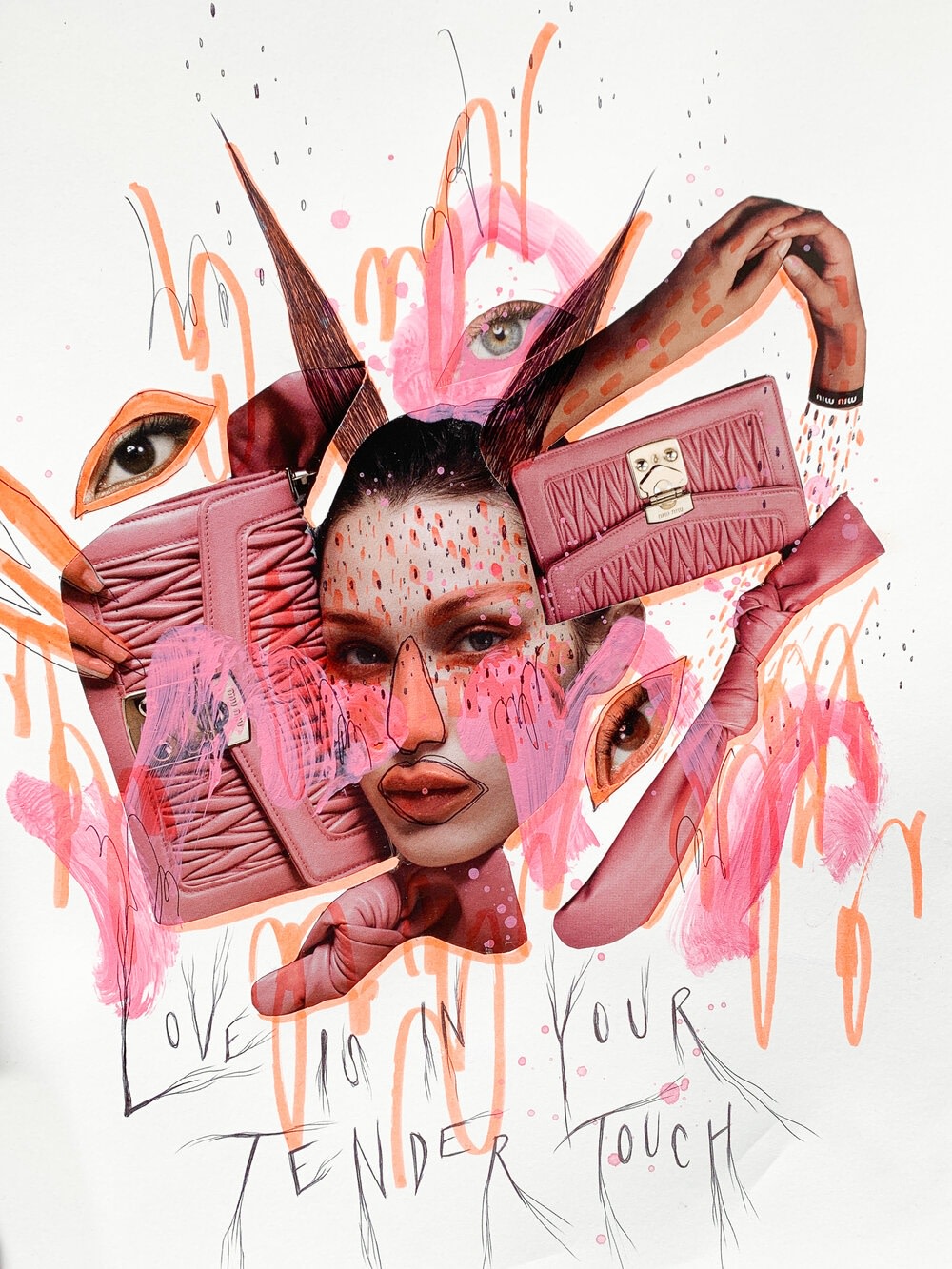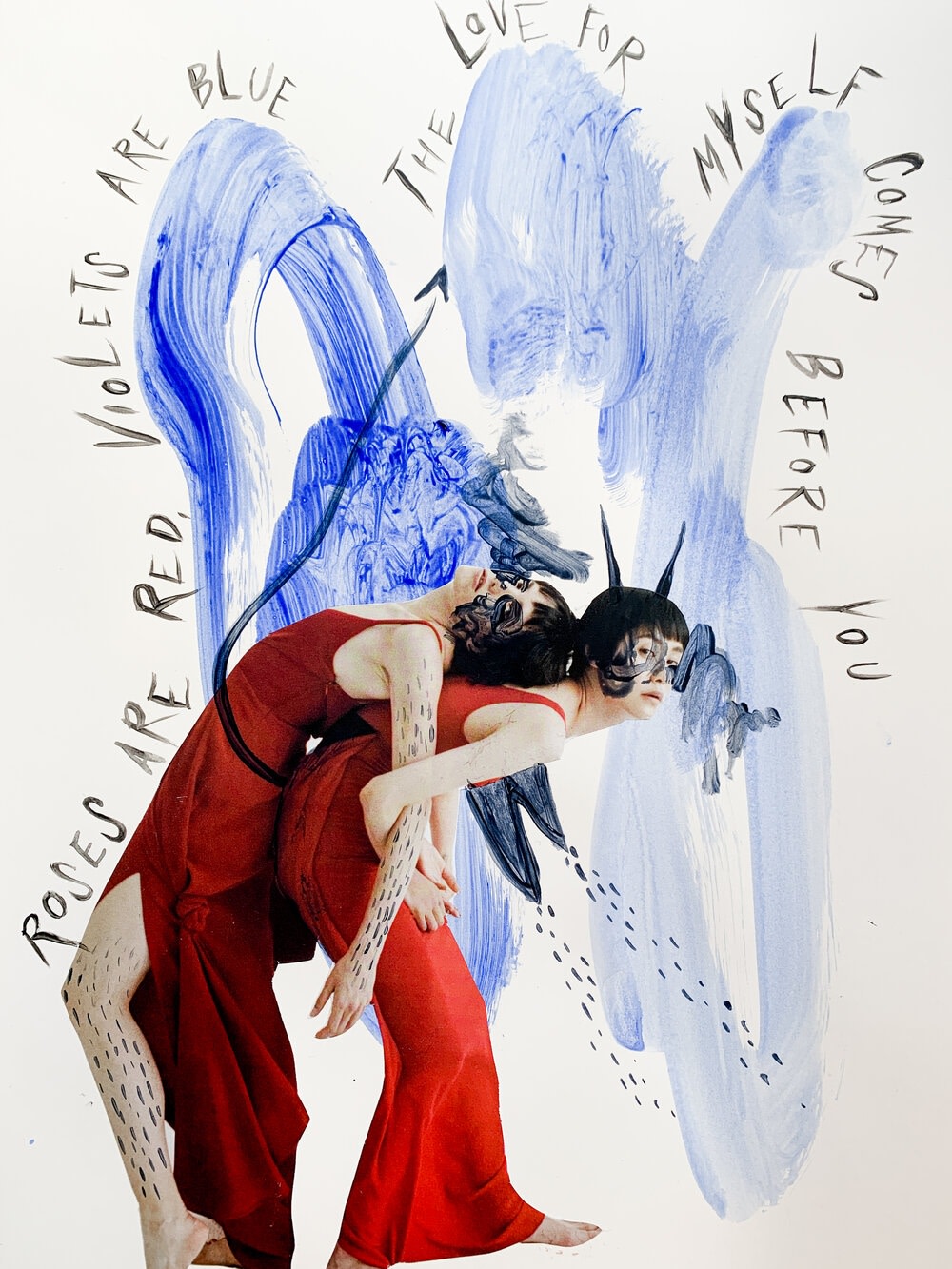 3. Danny Gretscher - Drawings
We have been enjoying Danny Gretscher's playful drawings which he has been posting regularly on his Instagram. Gretscher's bright rainbow coloured drawings are light, whimsical and full of hope. They evoke a sense of innocence and positivity, helping to put a smile on your face! The artist uses Luminance Caran D'Ache to create these drawings.
You can take a look at Gretscher's recent works on the artist's instagram: @dannygretscher
4. Lucy Sparrow - Art workshop, presented by Art Production Fund and Rockefeller Center
Felt artist Lucy Sparrow has created a virtual workshop which teaches viewers how to create adorable strawberries, asparagus and chili peppers using felt and other materials you may have at home. This is a great activity for half an hour of fun using found materials in your home. Produced by Art Production in partnership with the Rockefeller Center. This fun light-hearted online video is a great way to get creative at home and it's a bonus that we get to hang out with Lucy and her cats!
You can watch this video now at Rockefeller IGTV, Facebook and YouTube.
To enquire about available works by David Hockney, Jess Cochrane, Danny Gretscher and Lucy Sparrow, please get in touch with the gallery by emailing info@rhodescontemporaryart.com.
April 1, 2020