Meredith Marsone is one of several new artists we are exhibiting for the first time as part of our current group show 'Underneath'. Based in New Zealand Marsone's intimate portraiture explores dream-like states and ethereal environs through her expert handling of oil paint.
In her three works currently on display in our gallery, the artist's accurately rendered figures are partially obscured with smears of pigment and translucent veils of colour, resulting in captivating compositions that demand to be seen in the flesh.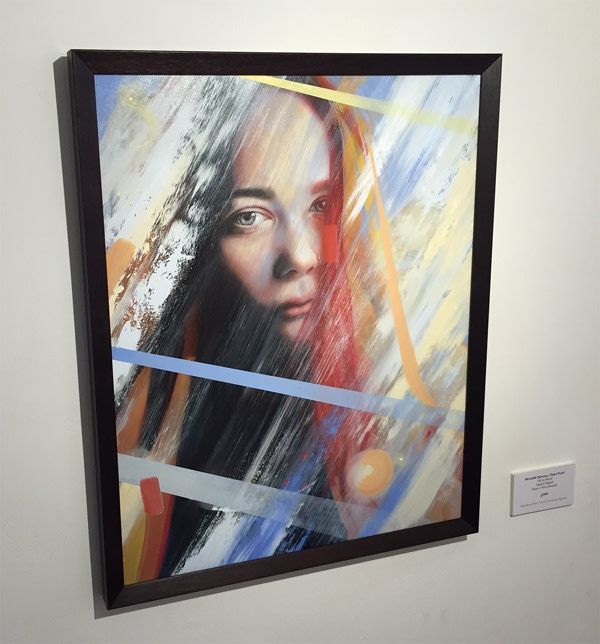 Meredith kindly took some time away from her studio practice to shed some further light on her art and life in our latest artist interview….
For those who aren't familiar with your art, how would describe what you do?
I'm an oil painter interested in the juxtaposition of the figure and the abstract. I like to render my figures realistically and use abstraction either as part of the figure (obscuring or describing in some way) or sometimes exclusively as the background. I enjoy the narratives this method creates and the emotive qualities I can instil in the work.



Can you talk us through your creative process? Any rituals you have when you create art?

I'm really practiced at getting into a state of flow quite quickly now. It's come from balancing motherhood with painting- taking opportunities to paint as I could when the kids were young meant I learn to not procrastinate with the time I had. So, my rituals are pretty brief. And mainly just involve coffee! It usually goes...fresh coffee...palette set up...go!

What's your workspace/studio like?

We recently moved cities so I'm currently planning the build of my next studio. I like to have big, walls as I paint with my substrate hung directly on the wall, good light and my trusty studio Persian rug.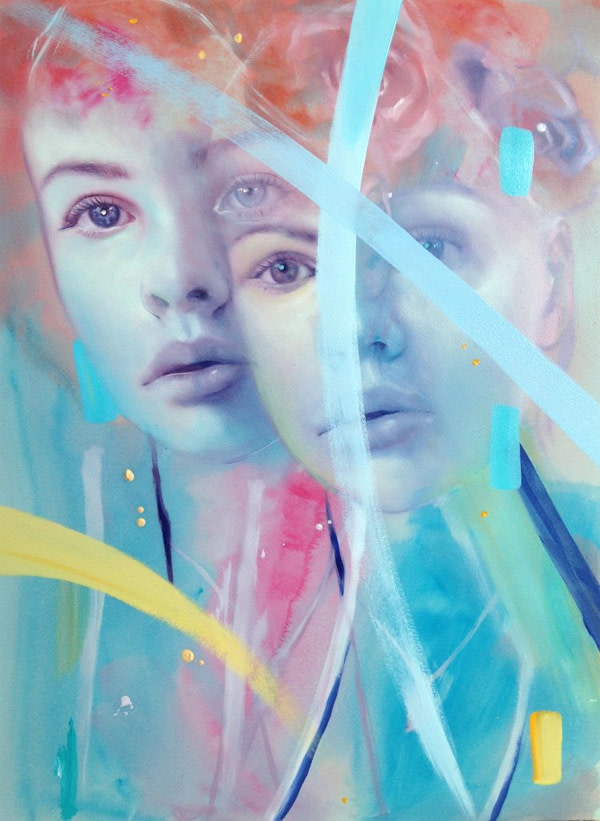 Roughly how long does a piece take to complete? What are your favourite painting material and why?

I usually work on several pieces at once that might take a fortnight to a month to complete all of them. I allow a week per piece but it varies. And not to forget, it's taken 20 years of practice to be able to produce work at that rate!
Can you describe a typical day in your life?

Gosh, I'm afraid I'm going to sound a little dull! My husband and I start our day with the gym at 6am. I love to lift weights and I also do Crossfit a few times a week. We eat breakfast together as a family before everyone heads out in different directions. I spend the morning in the studio before picking my two-year-old up from care and usually keep working while she has a nap. Afternoons are family time, being a mum and homemaker.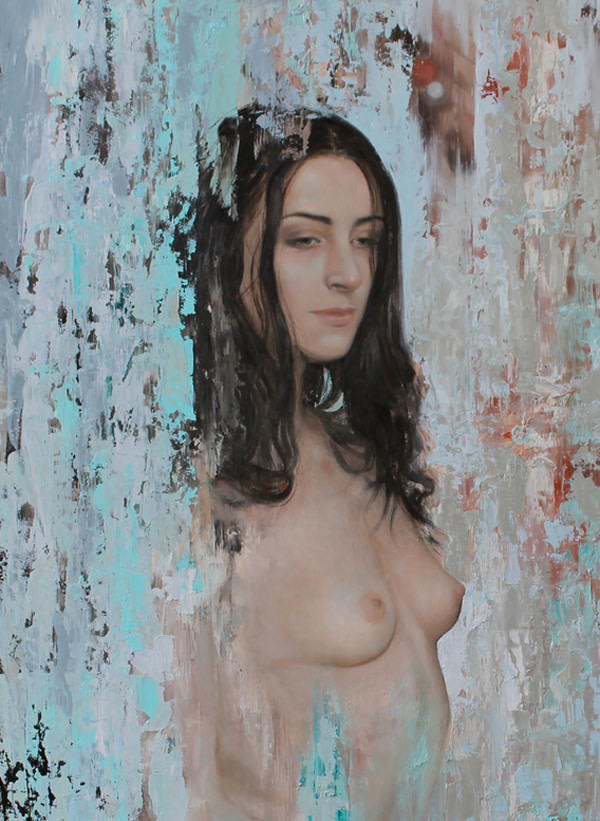 Once everyone's home again we all have dinner together. My evenings are spent researching for my art practice, writing for interviews, watching docos or movies with my husband, or reading.
What's the best piece of advice you've received in regards to being an artist?

Set the intention that the piece you're working on will be the best you've ever made. You will not only produce the best work you can, you'll grow fast!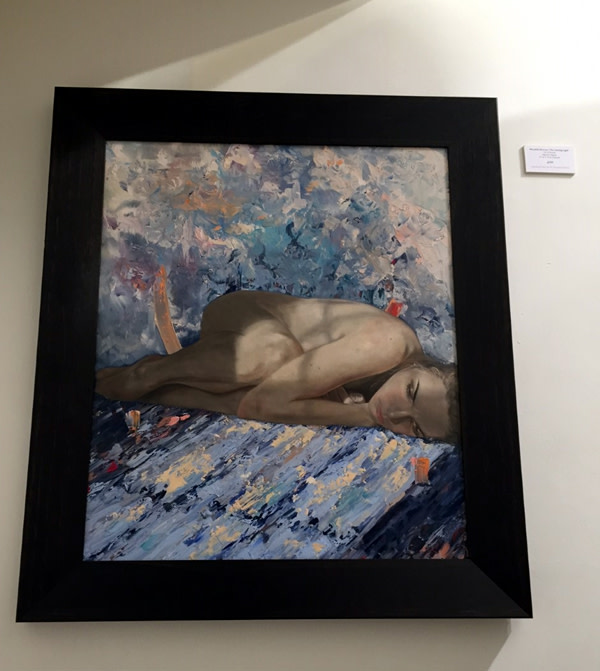 How do you see the art market and art world changing for female artists?

Slowly but surely. The imbalance is being addressed but to be honest I just paint and I don't give too much thought to the 'art world', whoever they are!
Finally, can you tell us a bit more about your piece that is currently showing at Rhodes Contemporary Art?

I have three pieces that are a continuing exploration into the female interior world. They offer ambiguous expressions and emotive environs to give the viewer an access point for their own interpretation of what's going on.




Our all female group show runs until 7 April – 6 May 2017. You can view the full body of work on display here.

For any enquiries into work available please contact us directly on +44 (0) 20 7240 7909 or email info@rhodescontemporaryart.com.
April 12, 2017